Game of Thrones Season 8: The Definitive Guide Before the Final Season
Reading Time:
6
minutes
Two  years is quite a long gap! The last episode of fantasy drama television series Game of Thrones series, Season 7 titled "The Dragon and the Wolf" aired on television on August 27, 2017 and since then the viewers have been restless.
Jon Who? Jamie what?
Are you also struggling to remember the plot lines of where Game of Thrones was left in 2017? Do you require a quick refresh to catch up with our beloved character's story lines and where our two queens are and their loyalty's lie? Oooh, I hear they are both pregnant! Read on!
---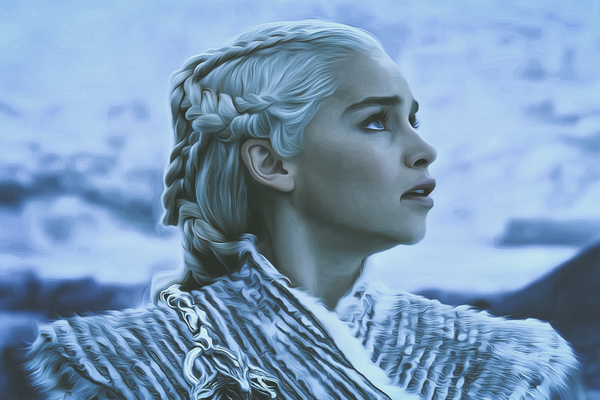 Of the House Targaryen, the First of Her Name, The Unburnt, Queen of the Andals, the Rhoynar and the First Men, Queen of Meereen, Khaleesi of the Great Grass Sea, Protector of the Realm, Lady Regent of the Seven Kingdoms, Breaker of Chains and Mother of Dragons, daughter of Mad King II Aerys Targaryen, has arrived at Dragonstone and set her foothold in Westeros. With a huge army, three dragons and her own spite, she is all set to wage war against the Lannisters and claim what is rightfully hers. Jon Snow, on behalf on the Starks, meets the Dragon Queen and together they form an alliance to fight against the real enemy i.e., the Army of the Dead led by the Night King.
With a curse from Mirri Muz duur, Daenerys can't mother children which might be broken when she allies with Jon Snow.
---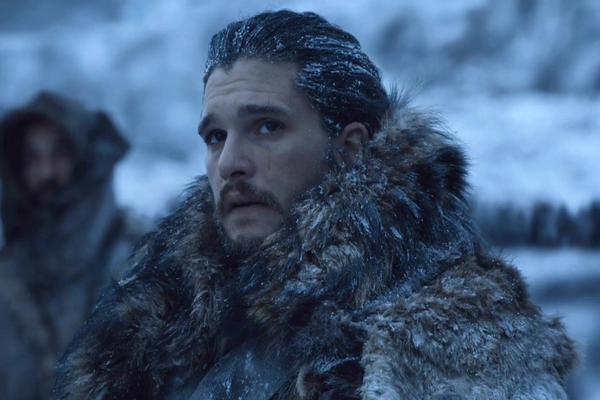 Much awaited lineage of Jon Snow is depicted beautifully and wound carefully with the current plotlines and is discovered by Bran Stark who is the three-eyed raven. After a long time spent at the wall, chosen leader as the Commander of Night Watch, coming back from dead, Jon has reunited with the remains of his family. Beyond the Wall, Jon leads a raiding party to capture a wight to bring South as evidence of the White Walkers' existence. After successfully capturing the wight with the help of ally Daenerys, Jon pledges himself and the North to Queen Daenery. In a dire attempt to save Jon, the Queen loses Viserion to the Night King, who reanimates Viserion, making the dragon a part of his army.
The parenthood of Jon Snow is revealed as he is the son of Rhaegar Targaryen (Dany's elder brother) and Lyanna Stark (Ned Stark's sister) who is born at the Tower of Joy and is seen by Bran with his green seeing abilities.
---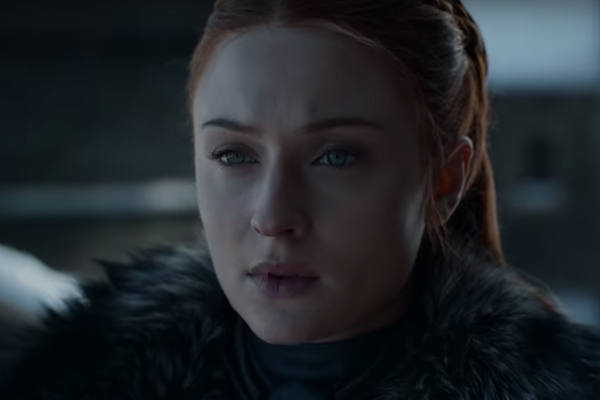 It took over 5 seasons for Sansa Stark, the most innocent and vulnerable of them all, to escape from King's Landing, travelling to the Eyrie and finally reaching her home at Winterfell. Meanwhile she has gained immense political knowledge under the cruel tutelage of Cersei Lannister and Lysa Arryn and is ready to rule the kingdom and can smell treachery from a mile. Reuniting with her family, she unearths the traitor, Lord Petyr Baelish with the assistance of her sister Arya Stark and brother Bran Stark. After suffering at the hands of many kings and Queens, the likes of Lannisters and Boltons, Sansa is now a master planner and no more an innocent dewy eyed girl.
---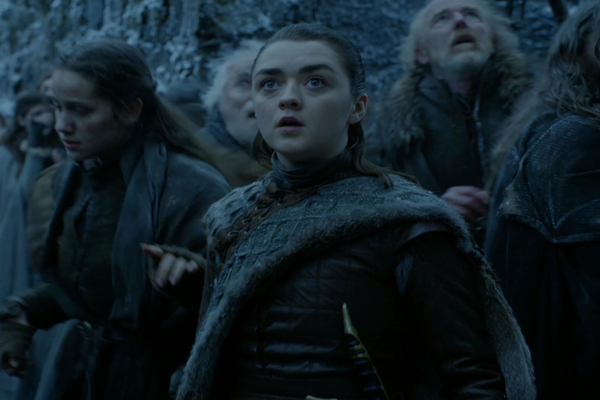 Trained as a skilled assassin at Braavos by man who wears Jaqen H'ghar's face at House of Black and White in previous seasons, Arya stark has no name. The season started in House of Freys, at the Twins, where the remaining Lords of Frey are poisoned and murdered by Arya Stark, disguised as Walder Frey avenging the death of brother Robb Stark and mother Catelyn Stark. The girl with no name has come a long way after escaping from Kings Landing in season one, venturing amidst various forests, meeting different people, allies and enemies alike. She is united with her siblings at Winterfell, becomes a plotter in discovering the crimes of Little Finger and cuts his throat viciously with the Valyrian steel dagger given by Bran Stark.
---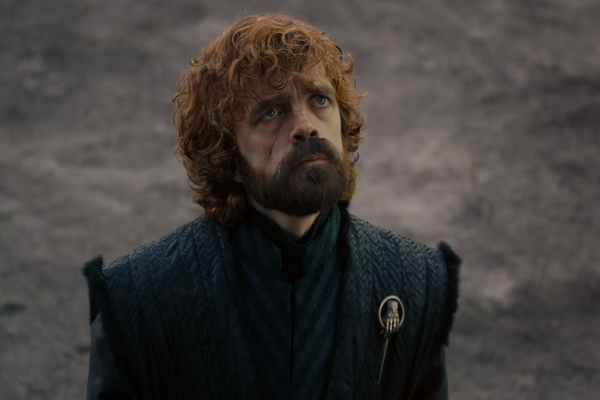 One of the most prominent character in Game of Thrones, Tyrion Lannister of family Lannister, infamously known as The Imp or Half-man, is a dwarf and knowing that no one will ever pay him the respect he deserves as a Lannister heir is contended with his wine, wit and self-indulgence. Having only his sharp words and an exuberant amount of wealth, he has escaped from the jaws of death multiple times now. Finally, after the Purple Wedding (death of King Joffrey Baratheon) he flees from Westeros with the help of Lord Varys and other allies, lands up in Essos and further allies with Queen Daenerys Targaryen.
As a trusted adviser to the Queen, Tyrion helps her to plot against the Lannisters and secretly meet his brother Jamie Lannister and offers him an armistice. Tyrion also successfully convinces Cersei to form an alliance with Jon Snow. He is now allied with the enemy and his loyalties will be thoroughly tested in the coming war.
---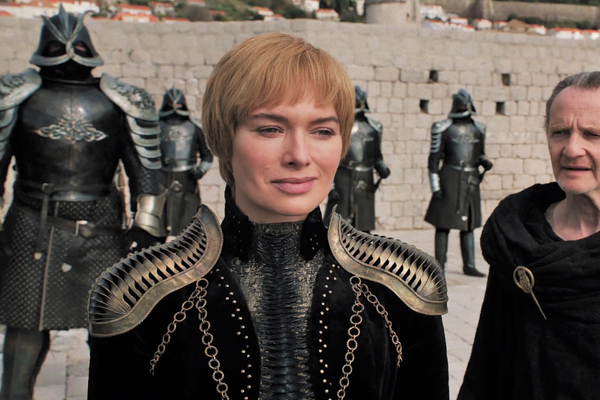 Queen of the Seven Kingdoms, daughter of the fierce Tywin Lannister, wife of Robert Baratheon, Queen Cersei has a dark past. She has an incestuous relationship with her twin brother Jamie, who fathers their three children (Joffrey, Marcella and Tommen) who are all now dead. Cersei has gone to lengths to protect her family and children from their enemies and lost everything she ever craved for. While in an attempt to frame Margery Tyrell, Cersei's crimes are brought to light and she receives punishments by the Faith resulting in a gruesome walk of shame in previous episodes. Rescued by the help of Lord Varys and The Mountain, Cersei again reigns the seven Kingdoms but is now referred to as Mad Queen as she blew The Sept with wildfire.
Power hungry and with a side of craziness, Cersei Lannister doesn't trust anyone and loses her only trusted ally Jamie, her brother, when she tells him that all her promises are false and she intends to use the Golden Company from Braavos to secure her hold on Westeros. Jamie, now broken, deserts Kings Landing, heading towards North.
---
Speculations
Azor Ahai, the promised Prince, the only one to defend the world from The Other, is a prophecy long recounted by Melisandre, the Red Woman. She convinced Stannis Baratheon that he is Azor Ahai, who gets killed eventually. Azor Ahai will be born from smoke and salt, which is possible at Dragonstone; smoke from the volcanic islands and salt from the sea.

Will Daenerys be the Night Queen? As there a speculation of a White Queen in the books of A Song of Ice and Fire, with her pale skin and her eyes once shown blue as she came out of the House of Undying. Dany might be persuaded by the Night King to become the Night Queen where she will rejoin her children along with all the dead dragons.

Will Jon sacrifice himself so that Daenerys can create Lightbringer, the prophesied sword to kill the Night King? If so, then does this mean the demise of Jon Snow? Or one must now call him King of the North – Jon Targaryen!

Will Jon and Dany betray each other to fulfill their own destiny? What good came from the most desirable couple, aunt and nephew sleeping with each other then?

We know that Daenerys rides Drogon; The night King mounts Viesrion who is now spewing blue fire; who will ride the third dragon – Rhaegal named after Rhaegar Targareyn?

Will Sansa and Gendry end up together? Gendry the blacksmith, who befriends Arya Stark is actually a bastard of Robert Baratheon, thus becoming the only living heir to the Baratheon clan unite with the Lady of Winterfell – Sansa Stark thus blinding a strong alliance of the Baratheon – Stark kind?

Or is it Samwell Tarly, who lands at the Citadell in Oldtown, after curing Ser Jorah Mormont from the rare disease called Greyscale, be the promised prince and save the day?
All the 7 pressing questions will be answered in the last season of Game of Thrones Season 8 premiering on 14th April 2019 on HBO. Look forward to our next article where more facts will be provided and theories will be proved correct as per our website's predictions.
Stay Tuned! My Lord, My Lady!
---
Anusha Shanbhag is a freelance blogger, short-story writer, multilinguist and a public speaker as part of CGI Toastmasters Club(VP Education head). Presently living in the metropolitan Bengaluru, India working at CGI Groups as a Software Engineer. Coming from a humble background, my experiences involve conversations with people who are facing personal or emotional challenges. I aspire to publish my book and grow my career as a content writer. For more information visit my site shanbhagrocks.co
Latest posts by Anusha Shanbhag (see all)
Please follow and like us: