Best Indian Movies of 2019 to 2023 on Amazon Prime Right Now
The new face of entertainment for the Indian audience, Amazon Prime Video, is one of the primary destination to find and watch new Indian releases on your smart devices. Amazon has been pumping up tons of movies every week and it is indeed a task to choose from the giant catalog. So, we here at Team JFMF will continue to make things easier for you guys, and this time we've curated and selected the Best Indian Movies released in 2019-2023. Filled with a range of emotions from laughter to sentimental, things movies are here to entertain. Take a look!
Last Updated on March 03, 2023
Also Read: Best Bollywood Biopics on OTT | Netflix, Amazon & More!
Also Read: Best Bollywood Horror Comedies on OTT | Netflix & More!
---
[Only includes Movies from 2019 to 2023]
Kantara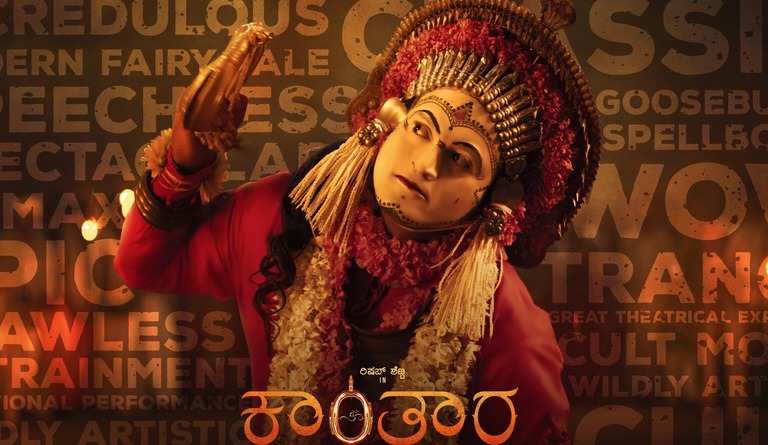 Starring – Rishab Shetty & Kishore
Director – Rishab Shetty
Language – Kannada
Preview Only: A death in the village of Dakshina Kannada leads to a war between the villagers and the forces of evil. Kantara is a 2022 Kannada film written and directed by Rishab Shetty, and stars Shetty as a Kambala champion, often at loggerheads with an upright DRFO officer Murali (Kishore). Achyuth Kumar and Sapthami Gowda feature in supporting roles.
---
Vendhu Thanindhathu Kaadu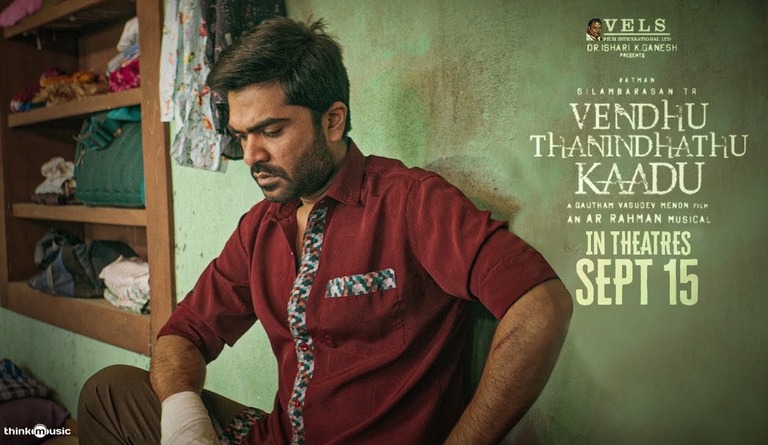 Starring – Silambarasan & Siddhi Idnani
Director – Gautham Vasudev Menon
Language – Tamil
Preview Only: A young low-caste village boy travels to Mumbai to earn a living and to study. His quest takes him on a series of unexpected events, where he gets involved in the underground activities of Mumbai's Tamil gangsters. Vendhu Thanindhathu Kaadu stars Silambarasan and Siddhi Idnani in the lead roles, with Gautham Vasudev Menon in the director's chair. One of the Best Indian Movies on Amazon Prime.
---
Aa Ammayi Gurinchi Meeku Cheppali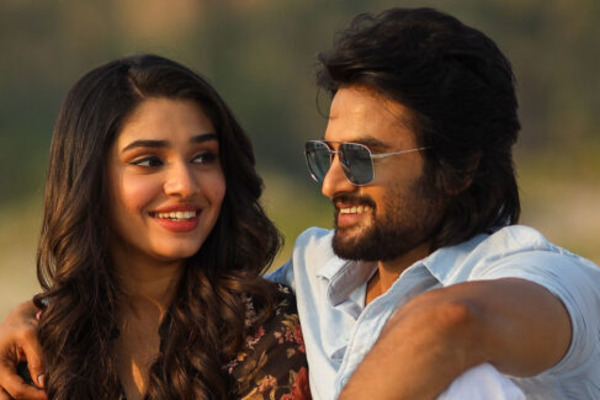 Starring – Sudhher Babu & Krithi Shetty
Director – Mohana Krishna Indraganti
Language – Telugu
Mohana Krishna Indraganti's 2022 romantic-drama, Aa Ammayi Gurinchi Meeku Cheppali, revolves around Naveen, a successful film director, and Alekhya, a doctor with a sad past. Brought together by fate and destiny, they try to honour the memory of those who are not with them. A simple and an earnest take similar to Indraganti's 2018 film, Sammohanam, this 145-minute drama is an easy watch, elevated with Krithi Shetty's stand-out performance and Vivek Sagar's music. – Surya Komal
---
Sita Ramam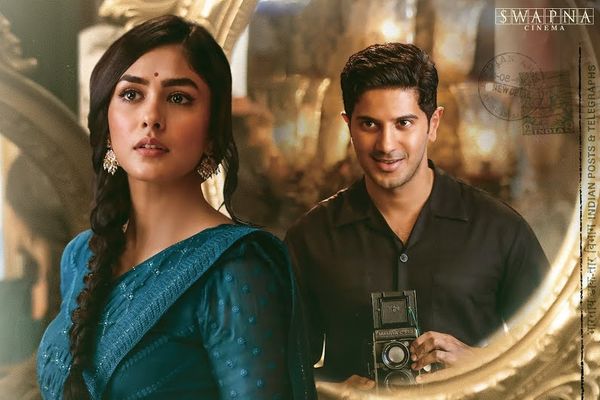 Starring – Dulquer Salmaan & Mrunal Thakur
Director – Hanu Raghavapudi
Language – Telugu
Preview Only: Sita Ramam begins in the mid-1980s when Afreen (Rashmika Mandanna), a Pakistani college student in London, gets herself into some trouble and is tasked to deliver a 20-year-old letter to Sita Mahalakshmi in Hyderabad, India. Reluctant and irresponsible at first, she begins to learn the story behind the letter in her journey across South India and the pure romantic relationship between Sita and Ram in the 1960s. The film stars Dulquer Salmaan and Mrunal Thakur in the lead roles. – Surya Komal
---
Rocketry: The Nambi Effect
Starring – R. Madhavan & Simran
Director – R. Madhavan
Language – Tamil
Preview Only: Rocketry: The Nambi Effect, written, produced and directed by R. Madhavan is based on the life of Nambi Narayanan, played by Madhavan, a scientist at the ISRO, who was accused in an espionage case and later exonerated. The story spans across Narayanan's days as a graduate student at Princeton University, before exploring his work as a scientist and the false espionage charges placed upon him.
---
Runway 34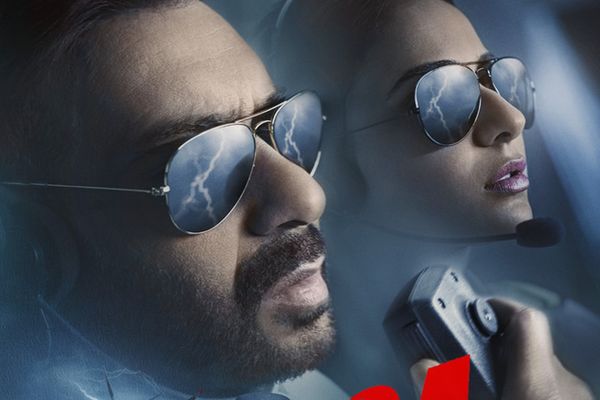 Starring – Ajay Devgn & Rakul Preet
Director – Ajay Devgn
Language – Hindi
Preview Only: A pilot's flight takes a mysterious trajectory after taking off from an international destination. Runway 34 is inspired by the true event of the Jet Airways Doha to Kochi flight that had a narrow escape on 2015, after facing difficulties to land due to bad weather. The movie stars Ajay Devgn, Amitabh Bachchan and Rakul Preet Singh in the lead roles. One of the Best Indian Movies on Amazon Prime.
---
Pushpa: The Rise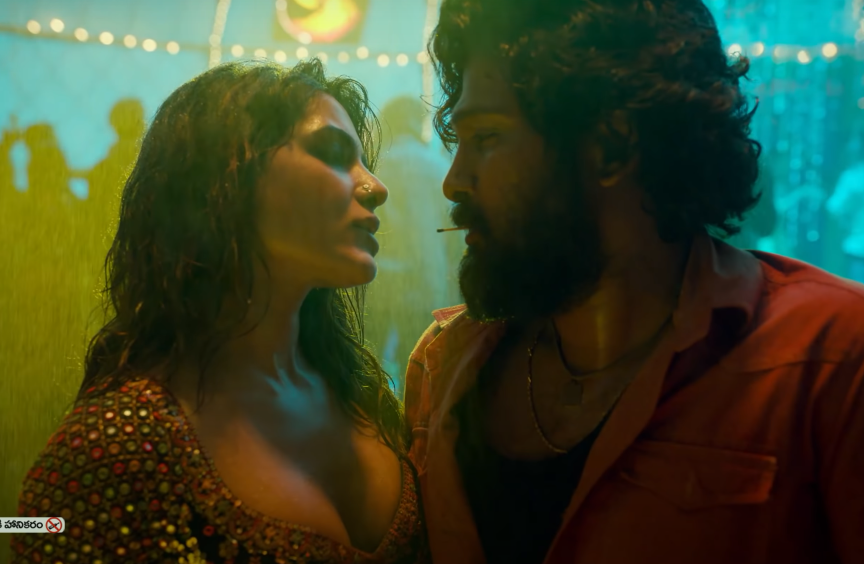 Starring – Allu Arjun & Rashmika Mandanna
Director – Sukumar
Language – Telugu
Preview Only: A labourer named Pushpa makes enemies as he rises in the world of red sandalwood smuggling. However, violence erupts when the police attempt to bring down his illegal business. The film stars Allu Arjun, Rashmika Mandanna and Samantha in a special appearance. One of the Best Indian Movies on Amazon Prime.
---
Jai Bhim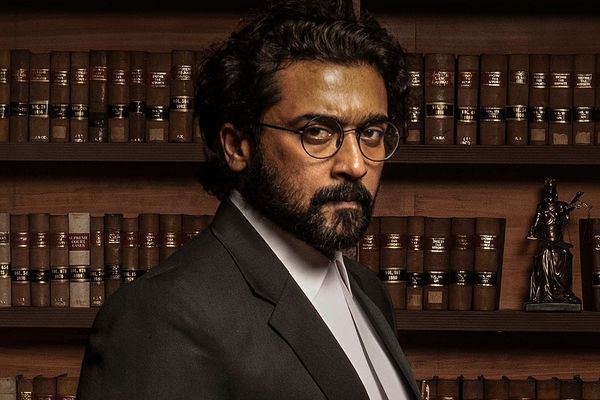 Starring – Manikandan, Lijomol Jose & Suriya
Director – TJ Gnanavel
Language – Tamil
[This excerpt comes from Surya's 'Jai Bhim' Review]
Jai Bhim revolves around a tribal woman and a human-rights activist lawyer and their uphill battle in court to unravel the mystery around her missing husband. Based on a true incident from the early 90s, this film sheds light on a variety of subject matters from untouchability to inequality and police brutality in a very unforgiving way. A handful of scenes in the movie are uncomfortable, and the director never backs down to make them digestible for the viewer. They are raw and hard-hitting similar to the frequency of the crimes back then. A must-watch.
---
Sarpatta Parambarai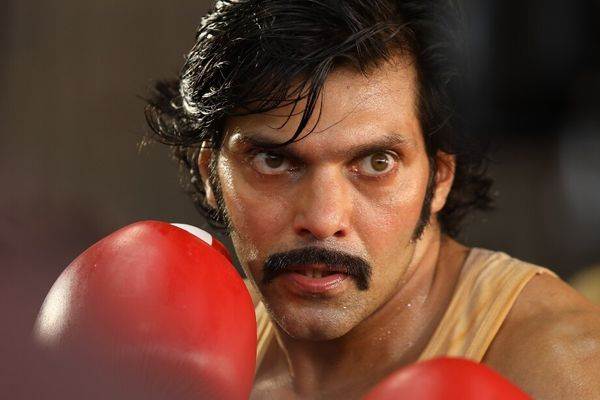 Starring – Arya, Pasupathy
Director – Pa. Ranjith
Language – Tamil
Sarpatta Parambarai is the tale of a blue-collared pugilist who takes up the boxing gloves to find his identity, purpose in life, and redemption path. Although, the arc of a sports movie is predictable. The formula always consists of incalculable bumps on the road to success, and Sarpatta Parambarai is no different. As any good boxer would know, sometimes, the best way to deliver a punch is to step back. Consequently, Pa Ranjith's new boxing film rises above the cliches by framing his films with socio-political elements that mask the formulaic plot.
---
Sandeep Aur Pinky Faraar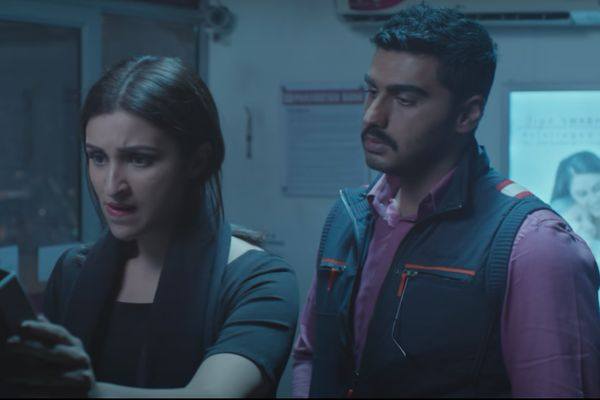 Starring – Parineeti Chopra & Arjun Kapoor
Director – Dibakar Banerjee
Language – Hindi
A pregnant banker, who is on a hitlist for reasons you will discover in due course of the story, is on the run with a morally conflicted ex-cop who gets unwillingly muddled in the situation. An engaging drama garnished with the feel of a thriller, makes this atypical Bollywood film – a refreshing and engaging one-time watch.
The serene and beautiful backdrop of Pithoragarh (a Himalayan town at the easternmost district in the state of Uttarakhand) ushers in the right touch of brightness in the story that otherwise begins on a dark note. Give it a shot on Amazon Prime Video without being biased by the negative reviews the movie is being wrongly (and quite surprisingly) subjected to. – Sohini Sen (@cine_thusiast)
---
Joji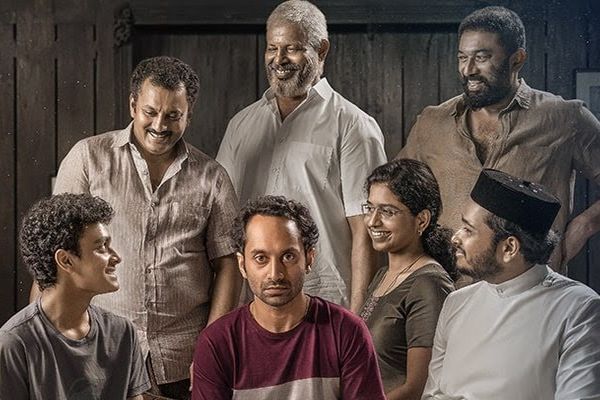 Starring – Fahadh Faasil, Baburaj
Director – Dileesh Pothan
Language – Malayalam
Also Read: Ashif's 'Joji' Malayalam Movie Review
Dileesh Pothan's Joji on Amazon Prime Video is a 2021 Malayalam drama that revolves around the events in the lives of Joji and his brothers in an unusual path. The movie is inspired by Shakespearean tragedy Macbeth and the fact that Fahadh Faasil is the greatest actor of this generation is evident through his terrific performance. It is a complicated movie that everyone will feel a different flavor to it. – Aditi & Ashif
---
Karnan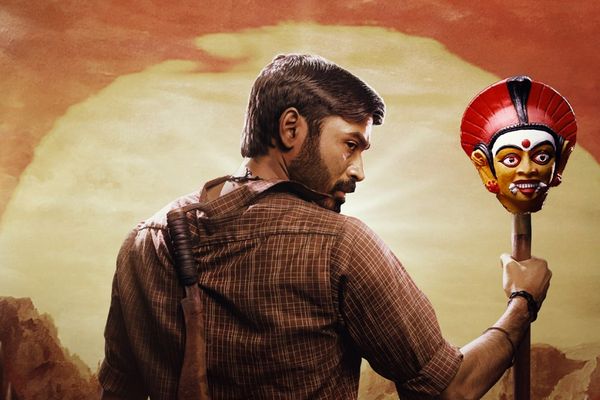 Starring – Dhanush & Rajisha Vijayan
Directorr – Mari Selvaraj
Language – Tamil
Every story has already has been told. The tales of struggles between oppressed and oppressor has been shouted across from rooftops through the generations. But the trick to elevate an archaic plot is to pay attention to the other details, which is exactly what Mari Selvaraj has done. Without going too much into the powerhouse acting by the main cast, Karnan's balance between the commercial formula and symbolic storytelling deserves to be talked about.
Bold and thought-provoking, Karnan is a tale of marginalised communities and their struggle for rights in the face of police brutality and caste-based oppression. The level of detailing by Mari Selvaraj is a filmmaker's dream as he draws parallels to the Mahabharatham with his characters and a George Orwell 'Animal Farm' approach to using animals/creatures as metaphors to highlight the arc of the story.
In the world of Mari Selvaraj, a mere donkey is used to challenge our perception of the animal as he emphasizes how people's ideas thoughts can deny a person's progress/position in life, especially if it comes from a position of privilege. He further highlights this by retelling the Mahabharatham in his terms where he depicts the story from the eyes of a Anti-hero; reminding us that an individual's fate is governed by his habitus and something as ludicrous and antediluvian as the caste system could still flatten a person at every turn.
Using Animals, epics and even local deities, the director links the religious and psychological, giving us the opportunity to reflect on where we choose to draw the line between good and evil and our own responses to deep rooted societal problems. One of the Best Indian Movies on Amazon Prime. – Siddharthen (@cheeeekyponnama)
---
Maara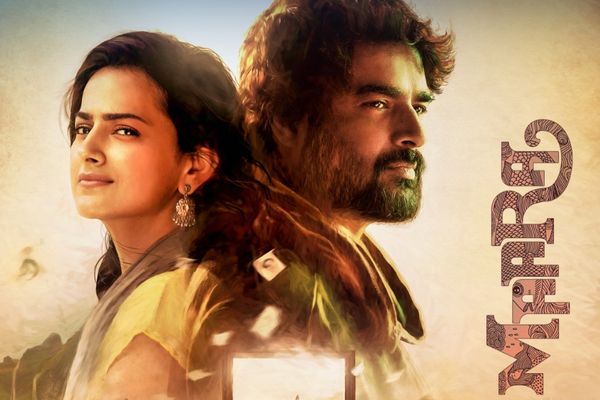 Starring – R. Madhavan & Shraddha Srinath
Director – Dhilip Kumar
Language – Tamil
Maara narrates the story of a restoration artist Paaru, searching for a lighthearted traveler Maara after finding a sketchbook and a picture of him while staying at his house. While most of the plot and screenplay is adapted from the original, director Dhilip Kumar tweaked it a little and made the Tamil version even more beautiful. Maara is nothing short of visual poetry. The cast along with the story lives in their character and with a top-notch technical team, Dhilip Kumar delivers one of the finest remakes that has the potential to overshadow the original.
---
Soorarai Pottru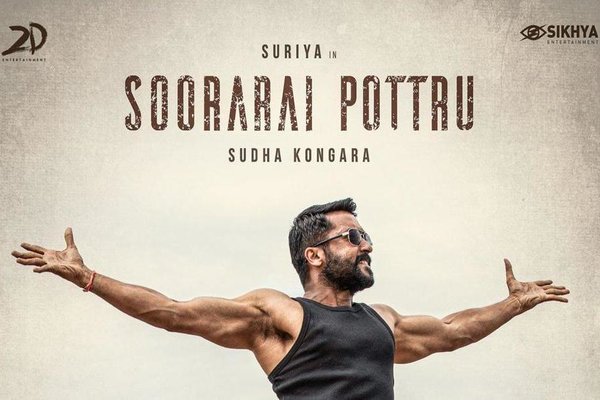 Starring – Suriya & Aparna Balamurali
Director – Sudha Kongara
Language – Tamil
Starring Suriya in the lead, Soorarai Pottru, directed by Sudha Kongra, is inspired by the life of G. R. Gopinath, a retired captain of the Indian Air Force and founder of Air Deccan. Backed up by a high-quality technical team, commendable performances, and to the point writing, Sudha Kongra delivers the film of the year and an outstanding movie in Suriya's career.
---
Putham Pudhu Kaalai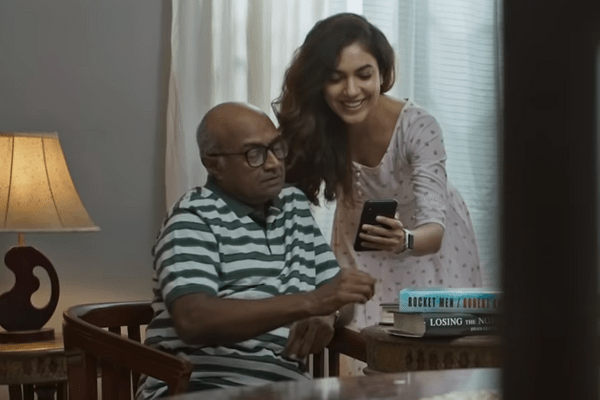 Putham Pudhu Kaalai comprises five short films, and each film revolves around different people and their life during the COVID-19 lockdown. 'Ilamai Idho Idho' directed by Sudha Kongra with the story and screenplay written by Francis Thomas and Sruthi Ramachandran is the first short . The second film is 'Avarum Naanum Avalum Naanum' directed by Gautham Vasudev Menon, while Reshma Gatala penned the story.
While the third film in this anthological film is 'Coffee, anyone?,' directed by Suhasini Mani Ratnam, and she co-wrote the movie with her husband and master storyteller, Mani Ratnam. Rajiv Menon writes and directs the fourth short film titled 'Reunion.' And the final short film titled 'Miracle' is written and directed by Karthik Subbaraj. – Nirmal Raj
---
C U Soon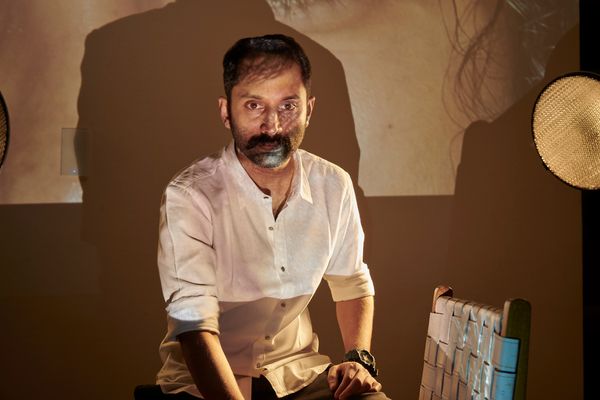 Starring – Fahadh Faasil, Roshan Mathew
Director – Mahesh Narayanan
Language – Malayalam
[This is an excerpt from Ashif's 'C U Soon' Review]
Director Mahesh Narayanan's C U Soon is a virtual life mystery-thriller that experiments the possibility of visual cinematography to shoot a complete feature film during these difficult times. The movie explores the story of two people who get matched to each other in an online dating site, and eventually, the narrative turns into a mysterious drama focusing around the dark secrets that are kept intact by the girl. An unconventional mystery thriller with the right balance of emotional melodrama. One of the Best Indian Movies on Amazon Prime.
---
Shakuntala Devi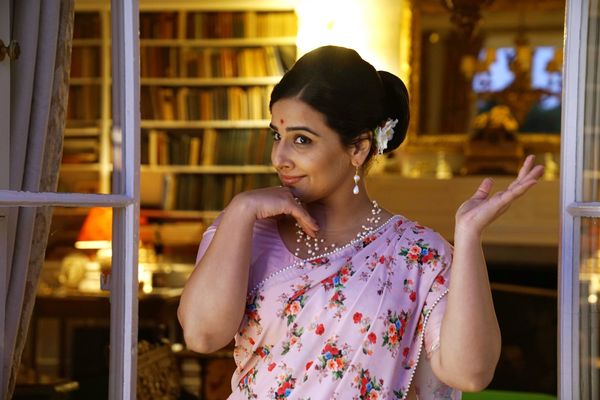 Starring – Vidya Balan, Sanya Malhotra
Director – Anu Menon
Language – Hindi
[This is an excerpt from Nirmal's 'Shakuntala Devi' Review]
Directed by Anu Menon, Shakuntala Devi, the film, includes a compelling narrative, a well-written screenplay, and other aspects, including comedy, quick-wit of Shakuntala, and last but, not least, several complex numbers. The performances by Vidya Balan and Sanya Malhotra was remarkable to watch as this is a riveting biopic of a genius mind. One of the Best Latest Indian Movies on Amazon Prime.
---
Trance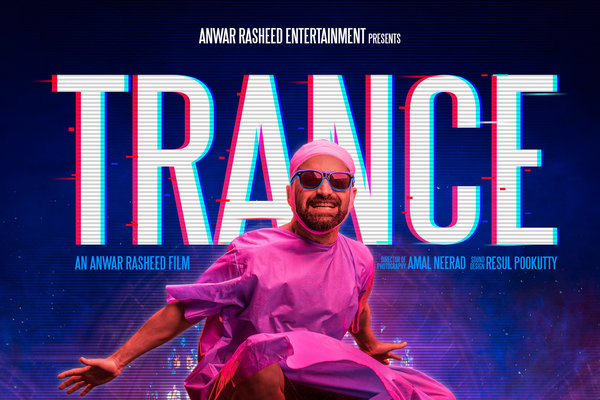 Starring – Fahadh Faasil, Nazriya Nazim
Director – Anwar Rasheed
Language – Malayalam
The heart and soul of Trance lie in the immense acting skills of Fahadh Faasil. To be honest, it is one of the finest Indian performances I have seen in the recent past. He has the ability to captivate people through his screen presence, body language, and dialogue delivery, and with a kind of story that requires top-notch performances, Fahadh lives up to the expectations.
With an unconventional, controversial story, Director Anwar Rasheed has managed to throw some light on the ongoing religious scams, but is less concerned about the subject, and focuses more on the style aspects to impress the audiences, rather than talking more about the subject. Yet, Trance is an intriguing and engaging thriller. – Nirmal Raj
---
Dia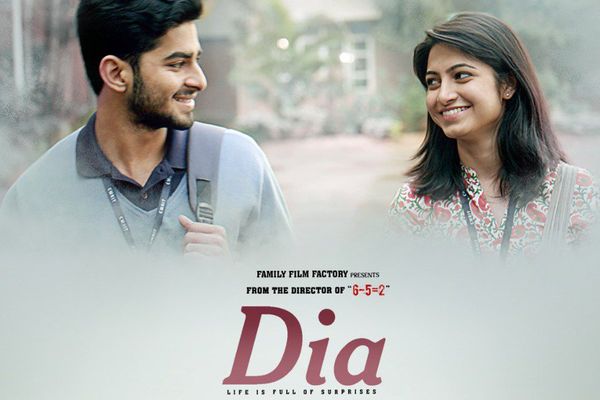 Starring – Kushi Ravi & Pruthvi Ambaar
Director – K. S. Ashoka
Language – Kannada
Next on the list of Best Indian Movies on Amazon, helmed by K. S. Ashok, who previously directed the critically acclaimed 2013 horror film, 6-5=2 made his much-awaited return with yet another masterpiece – Dia. The movie details the complex introverted lifestyle of our female protagonist, and the drastic changes she goes through once she falls for one of her fellow students, Rohith. Elevated by an authentic, simple-yet-powerful storyline and followed by some exceptional performances and valiant directorial job by Ashoka, Dia is a remarkable film that you shouldn't miss watching. – Surya Komal
---
HIT: The First Case (2020)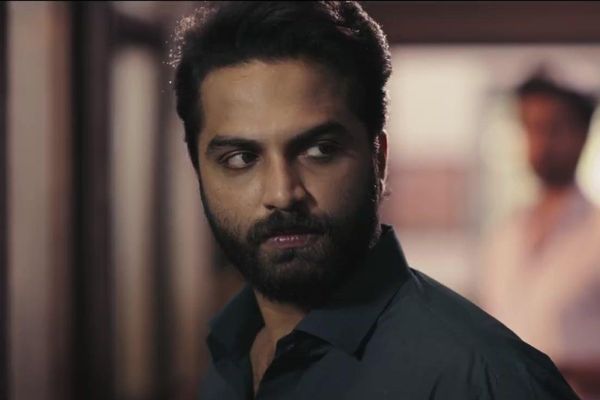 Starring – Vishwak Sen & Ruhani Sharma
Director – Dr. Sailesh Kolanu
Language – Telugu
[This excerpt comes from Surya's 'HIT' Review]
HIT is a breathtaking movie-watching experience that is only made possible by Sailesh Kolanu's striking writing skills, exceptional performances (especially from Vishwak Sen), and unorthodox characters. This film will continue to elevate the standards of Telugu Cinema and is an edge-of-the-seat, highly intriguing thriller that you cannot miss watching.
---
Love Mocktail
Starring – 'Darling' Krishna
Director – 'Darling' Krishna, Milana Nagaraj
Language – Kannada
Preview Only: Written, directed, and produced by 'Darling' Krishna, Love Mocktail details the narrative involving Adithya (also played by Krishna), who recollects his love life and tells all about it to the woman he rescued while driving in the coastal region. One of the Best Indian Movies on Amazon Prime. – Surya Komal
---
Drishyam 2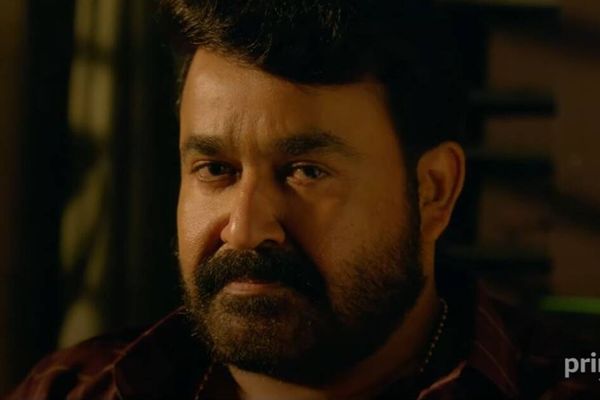 Starring – Mohanlal & Meena
Director – Jeethu Joseph
Language – Malayalam
[This excerpt comes from Ashif's 'Drishyam 2' Review]
Jeethu Joseph's Drishyam 2 is an intriguing thriller that explores the family drama and the aftermath of the first movie, Drishyam. The storyline is set after six years, where Georgekutty is living his life for the family, taking them through the tough times. Drishyam 2 is the best sequel a movie could ever have. With a unique and intriguing storyline, It lives up to expectations and is a must-watch for all. – Ashif
---
Kala (2021)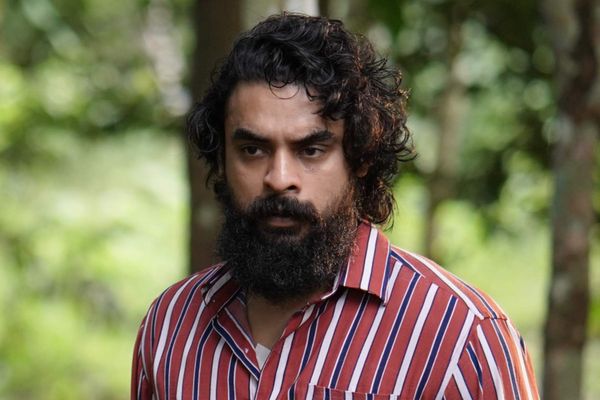 Starring – Tovino Thomas and Sumesh Moor
Director – Rohith V. S.
Language – Malayalam
Kala is a Malayalam thriller directed by Rohith V. S. and starring Tovino Thomas and Sumesh Moor in primary roles. The storyline of the movie revolves around Shaji, who gets stuck in a struggle of human emotions and a day in his life that is indescribable. Under the production banner of Tovino, this movie is a must-watch on Amazon Prime Video only to get the whole feel of it but let me remind you that it has a high amount of violence and bloodshed. – Pranit Menon
---
Ayyappanum Koshiyum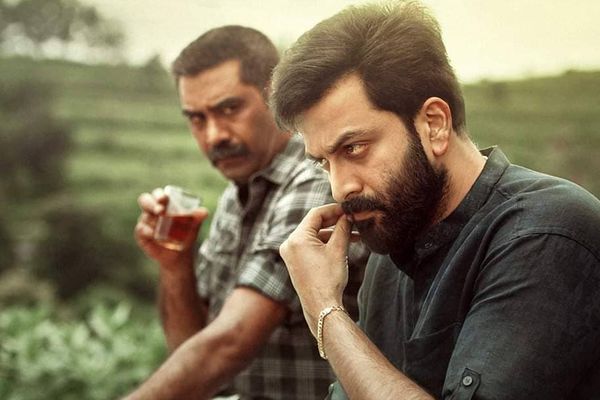 Starring – Prithviraj Sukumaran & Biju Menon
Director – Sachy
Language – Malayalam
Sachy's Ayyappanum Koshiyum is an intense tale of an ego clash between S.I. Ayyappan Nair (Biju Menon) and Hawildar Koshi Kurien (Prithviraj Sukumaran). The story begins with a combined check drill by excise and the police department in the outskirts of a tribal village Attappadi, and Koshi gets caught for bringing liquor into the dry land. It marks the start of the clash between the ex-military official Koshi and Sub Inspector Ayyappan Nair. Biju Menon gave a revelrous performance and overshadowed the performance of Prithviraj as the antagonist. – Ashif
---
Good Newwz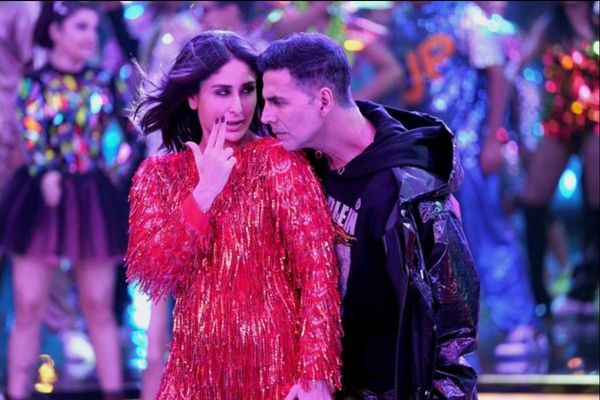 Starring – Akshay, Kareena, Diljit & Kiara
Director – Raj Mehta
Language – Hindi
['Good Newwz' is feat. at #11 in our 'Best Bollywood Movies of 2019' list]
Good Newwz starring Akshay Kumar, Kareena Kapoor Khan, Diljit Dosanjh, and Kiara Advani in the lead roles closes out 2019 on a high note, similar Simmba from last year. It is altogether an enjoyable movie from start to finish. The humor and the emotional sequences work and will indeed entertain the viewer who stops by the cinema to have a good time. But, away from all the sunshine and rainbows, there are quite a few setbacks which should have avoided to make a good movie even better. – Surya Komal
---
Mardaani 2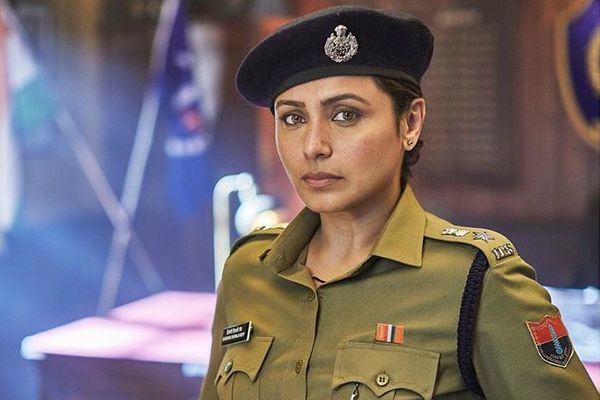 Director – Gopi Puthran
Starring – Rani Mukerji
Language – Hindi
Preview Only: A sequel to the 2014 Indian film of the same name, Mardaani 2 stars Rani Mukerji in the lead role reprising her role as Shivani Roy. The 2014 film was a decent success at the box-office and an entertaining drama with Rani portraying a character that is diverse, and unique when compared to her previous movies. Unsurprisingly, the sequel also duplicated the same success as the original both critically and commercially and is another milestone film in Rani's long and prolific film career. – Surya Komal
---
Helen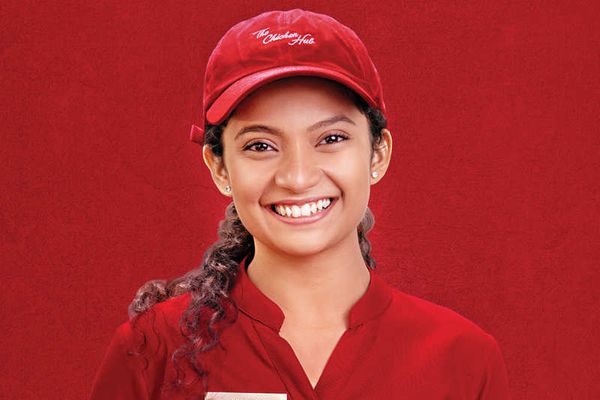 Director – Mathukutty Xavier
Starring – Anna Ben, Aju Varghese
Language – Malayalam

['Helen' is featured at #1 spot in our 'Best Malaylam Movies of 2019′ list]
Mathukutty Xavier's Helen is a survival thriller filled with feel-good elements. Helen is a young, energetic and ambitious girl, who dreams of going abroad, working in a food outlet part-time to meet her financial needs. The film depicts a charming father-daughter relationship and her love life in the first half. It then takes a turn in to a survival drama where the survival strategies by Helen's dad and her boyfriend in search of her makes the nail-biting plot. – Ashif
---
Section 375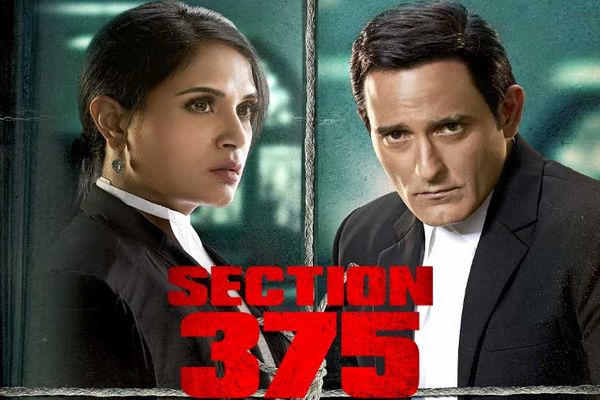 Director – Ajay Bahl
Starring – Akshaye Khanna and Richa Chadda
Language – Hindi
['Section 375' is featured at #3 spot in our 'Best Hindi Movies of 2019' list]
Ajay Bahl's Section 375 is one of those rare Bollywood films that keeps you glued to the screen, for its entirety, and leaves you appalled by the end. Showcasing a sexual assault case between a movie director and a junior costume designer, this 124-minute Indian courtroom drama highlights a variety of issues when it comes to today's world. Be it, the utter negligence shown by the police department, the outrage and the conclusions drawn by people through social media. – Surya Komal
---
Driving License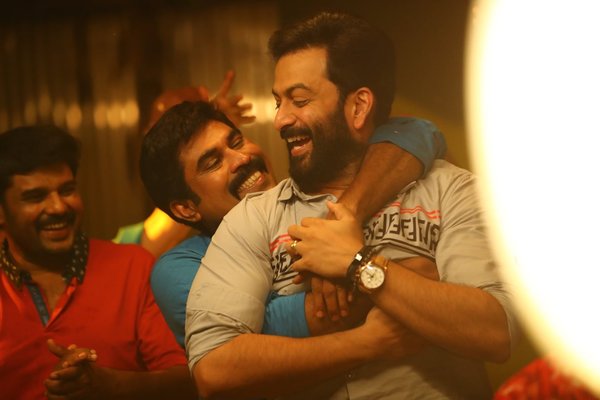 Director – Lal Jr
Starring – Prithviraj & Suraj Venjaramoodu
Language – Malayalam
[This excerpt comes from Ashif's 'Driving License' Review]
Lal Jr's Driving License is different from his previous movies, with added fresh new elements to the old superstar-fan based films. The humor of the film was fresh is, and Saiju Kurupp utilized his acting skills to elevate the comedic sequences. However, the cliched dialogue might not please the audience after a certain point. Nonetheless, Driving License is entertaining and blends the elements of fun, thrill, and drama flawlessly. A complete fun ride and a delightful family film that fits the Christmas Holiday vibe.
---
Asuran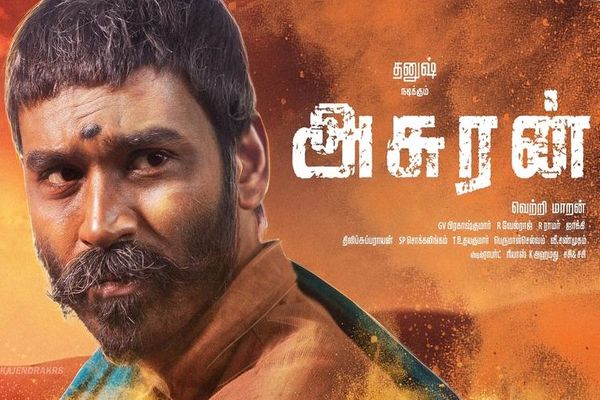 Director – Vetri Maaran
Starring – Dhanush & Manju Warrier
Language – Tamil
['Asuran' is featured at #1 spot in our 'Best Tamil Movies of 2019' list]
Asuran can be pretty much summed up as 'the rise of the oppressed.' The story basically deals with Sivasami a lower caste farmer tolerating all the oppression and abuses put forward by the upper caste only to avenge them later when the oppression goes beyond threshold limits.
---
WAR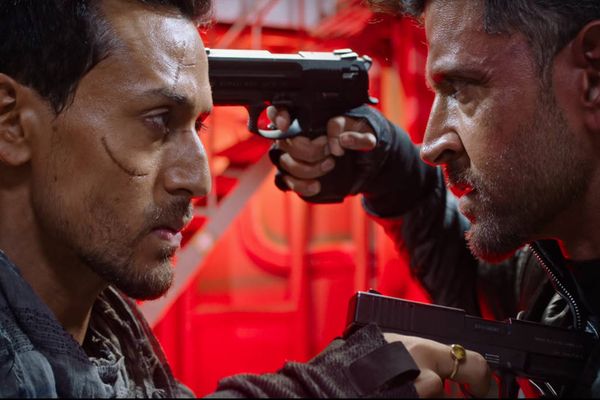 Director – Siddharth Anand
Starring – Hrithik Roshan & Tiger Shroff
Language – Hindi
Fast cars, a charismatic male lead, grandiose action set-pieces and a sky-high budget, Yash Raj Films might have stumbled upon an identical stepbrother for it's Indian Dhoom franchise in WAR. Starring the two men who beyond a doubt followed a strict diet during the entire shooting process, WAR directed by Siddharth Anand is an action-thriller with a heavy emphasis on the word 'Action.' To sum it up, WAR is a high-budget, high-octane action-thriller which dropped the ball as far as decent storytelling goes. – Surya Komal
---
Jallikattu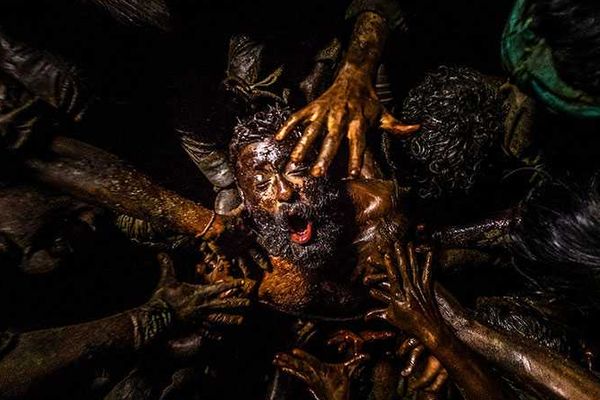 Director – Lijo Jose Pellissery
Starring – Various
Language – Malayalam
Preview Only: Directed by one of the most promising directors working in Indian cinema right now, Lijo Jose Pellissery's the narrative of Jallikattu transpires in a remote village where a buffalo escapes and causing a frenzy of ecstatic violence between the locals. One of the Best Indian Movies on Amazon Prime.
---
Evaru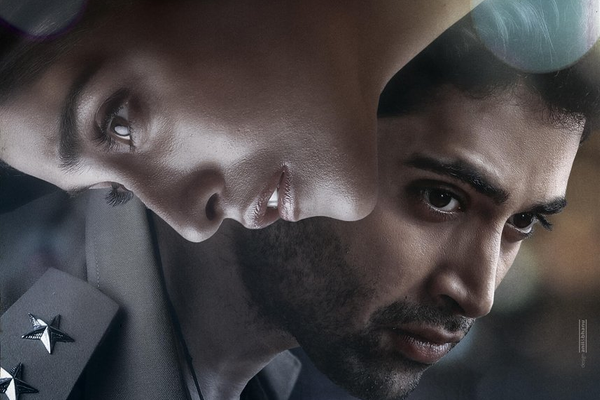 Director – Venkat Ramji
Starring – Adivi Sesh and Regina Cassandra
Language – Telugu
Loosely adapted from the 2016 Spanish film The Invisible Guest, Evaru is yet another suspense-thriller from Adivi Sesh similar to his 2016 film, Kshanam. Contrary to the original version, Venkat Ramji does a good job in mixing up things as he took the basic elements from the source material and made the narrative his own. Commendable performances from Regina and Sesh complement the complex narrative and the film will keep you guessing and entertained for the most part. – Surya Komal
---
Ambili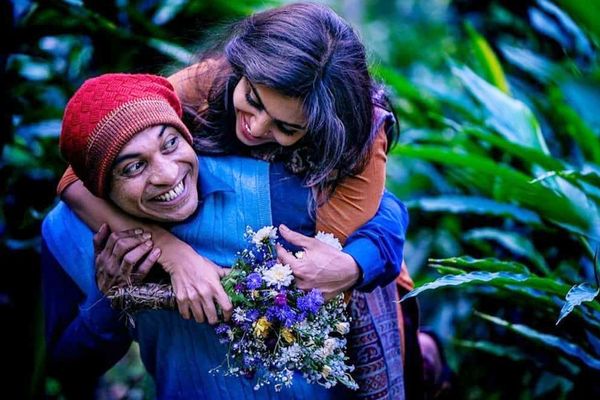 Director – Johnpaul George
Starring – Soubin Shahir
Language – Malayalam
['Ambili' is featured at #6 spot in our 'Best Malaylam Movies of 2019′ list]
A heartwarming movie, which has life and honesty melted into it. It portrays the life of Ambili who is a bit different by character, and is a misfit in society. The first half of the movie depicts the life of the lead characters in his beautiful village of Kattappana, and the second half turns into a road trip movie in Kashmir, where he used to live in his childhood. Soubin Shahir lived through his character as Ambili and Johnpaul George delivered a movie with a plethora of positive elements just like his first movie Guppy. – Ashif
---
Brochevarevaru Ra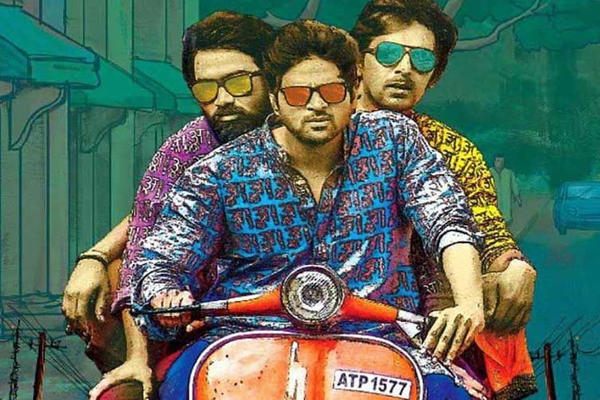 Director – Vivek Athreya
Starring – Sree Vishnu, Nivetha Thomas
Language – Telugu
[Featured at #3 spot in our 'Best Telugu Movies of 2019' list]
Vivek Athreya's Brochevarevaru Ra is the perfect example of what Tollywood has been missing over the past few years. A black comedy starring Sree Vishnu and Nivetha Thomas in the lead roles, the film's plot cruises through its runtime when a series of things lead to dreadful consequences in a fast-paced no-nonsense laugh riot.
Athreya's ability to tell an unorthodox story in the most entertaining and comedic way possible has to be appreciated along with the terrific performances from the entire cast and Vivek Sagar's magnificent music composition. Brochevarevaru Ra further proves the point that the era of commercial movies is long gone and good experimental movies are here to stay. – Surya Komal
---
Agent Sai Srinivasa Athreya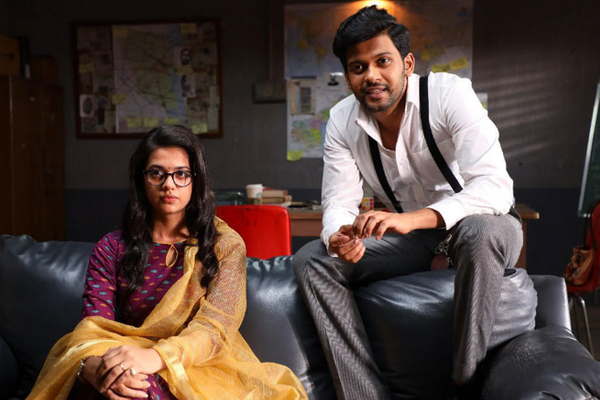 Director – Swaroop RSJ
Starring – Naveen Polishetty, Shruti Sharma
Language – Telugu
[This movie is featured at #1 spot in our 'Best Telugu Movies of 2019' list]
Directed by Swaroop RSJ, Agent Sai Srinivasa Athreya excels with its compelling narration, delightful comedic scenes and had a significant social message to share. A thoroughly fresh and a gripping tale which moves rapidly and entertains the viewer at the same time without questioning their intelligence. Kudos the entire cast and crew for making an attempt and bringing something fresh and different to the table.
---
Unda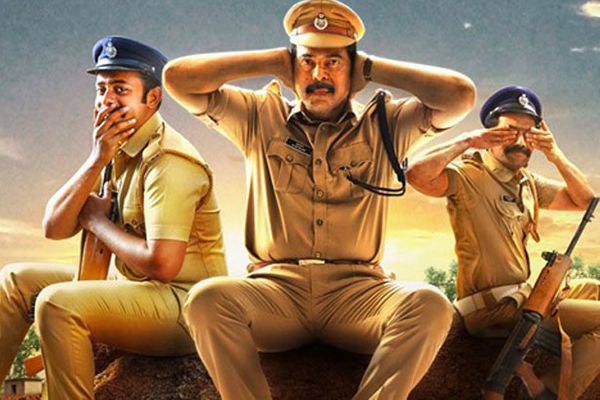 Director – Khalid Rahman
Starring – Mammootty
Language – Malayalam
['Unda' is featured at #7 spot in our 'Best Malaylam Movies of 2019′ list]
Unda is one of a kind, the best realistic police story that shows the true colors of policemen and visualizes the story of a group of cops posted in Chattisgarh for election duty. Although they are posted in a dangerous Maoist affected area, the lack of workforce, ammunition and the survival make the rest of the story. It's one of the well-written movies which is inspiring, entertaining and worth a watch. – Ashif
---
Virus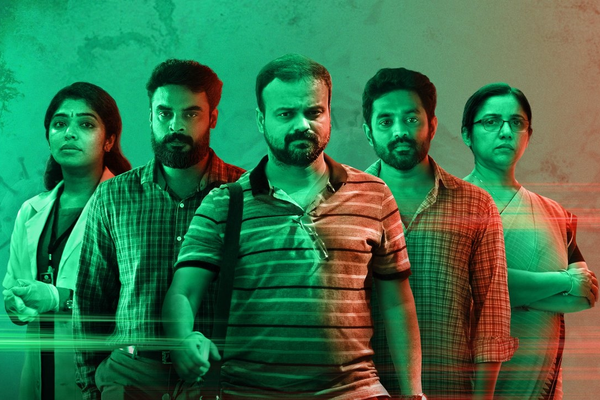 Director – Aashiq Abu
Starring – Parvathy, Kunchacko Boban
Language – Malayalam
['Virus' is featured at #2 spot in our 'Best Malaylam Movies of 2019′ list]
Virus directed by Aashiq Abu and starring Parvathy and others in the lead roles explores the terrible 2018 Nipah virus outbreak in Kerala in the most realistic way possible. The edge-of-the-seat storyline and the gripping screenplay serve as the primary positive attributes of the movie alongside the remarkable performances from the complete cast. Virus beautiful showcases the measures and the precautions the government took to overcome these horrific incidents. Don't miss it. One of the Best Indian Movies on Amazon Prime. – Surya Komal
---
Kumbalangi Nights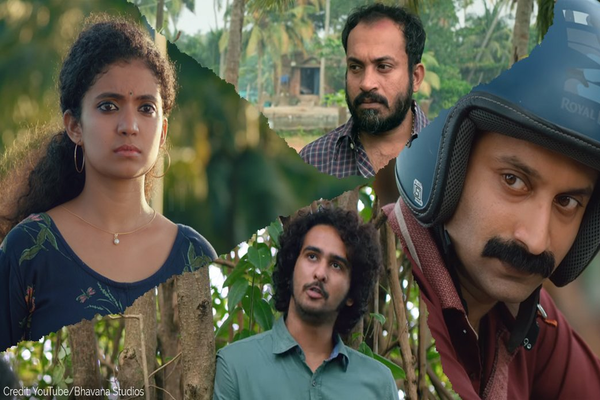 Director – Madhu C. Narayanan
Starring – Fahadh Faasil, Shane Nigam
Language – Malayalam
Kumbalangi Nights revolves around four brothers and their love-hate relationship in a 135-minute family-drama. Leading the cast with a magnificent performance Fahadh Faasil's ability to transform into this wicked character was worth mentioning alongside the supporting cast who help and complement the narrative remarkably. The striking cinematography and the euphonious music also make Kumbalangi Nights more distinguished and stand apart from all the other movies released this year. A must watch! – Surya Komal
---
Vellai Pookal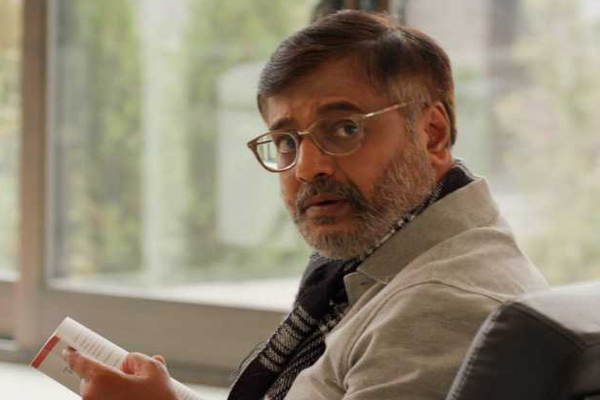 Director – Vivek Elangovan
Starring – Vivek
Language – Tamil
Helmed by a crew of first-timers, Vellai Pookal starring Kollywood's well-known character artist Vivek in the lead role deals with an interesting plot and revolves around a 57-year-old cop, Rudhran (Vivek). Despite having a few similarities with regard to the overall setting, this movie makes an impression with multiple refreshing aspects like the performances, the unique style of editing, splendid cinematography embraced with vivid visuals and the well-written screenplay. Vivek as the primary lead of the film carries the narrative in its entirety and makes it an interesting watch. – Surya Komal
---
[Only includes Best Movies from 2019 & 2020]
Chambal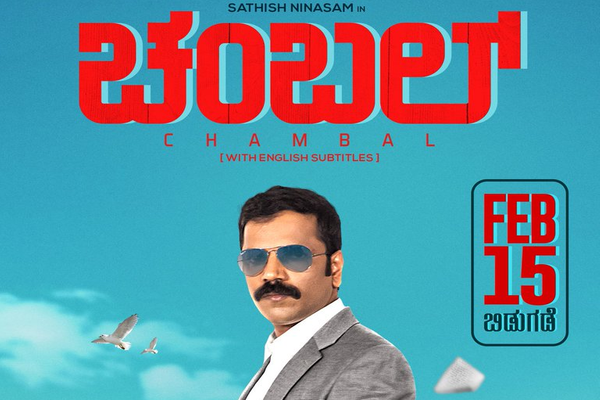 Director – Jacob Verghese
Starring  – Sathish Ninasam
Language – Kannada
Chambal starring Sathish Ninasam in the lead role is based on the life of D. K. Ravi, an Indian Administrative Service officer of Karnataka cadre. Jacob Verghese, the director who had helmed a similar subject nine-years ago with Pruthvi (2010), nails the storyline once again with a much realistic feel and more grounded characters. The no-nonsense narration and the decent performances from the cast, especially from Sathish makes Chambal one of the Best Sandalwood Movies of 2019. – Surya Komal
---
Vinci Da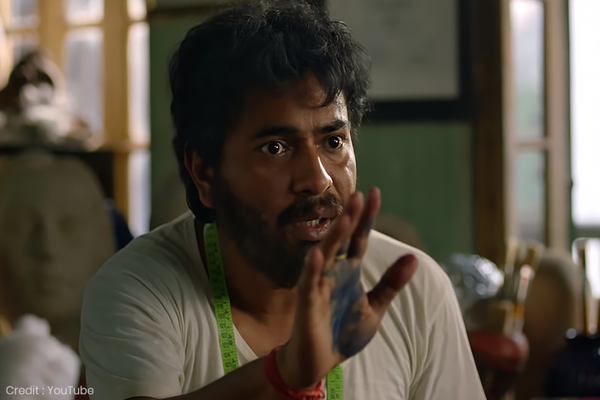 Director – Srijit Mukherji
Starring – Rudranil Ghosh
Language – Bengali
Directed by Srijit Mukherji, Vinci Da is about a struggling make-up artist and stars Rudranil Ghosh as the titular character. Despite a few hiccups in the narration and the execution of the storyline, this movie surprises for the most part with its intriguing concept which is equally and suspenseful from beginning till the end. Additionally, remarkable performances from Rudranil Ghosh and Ritwick Chakraborty also complements the narrative as Vinci Da is one of the Best Indian Movies of 2019 and also one of the Best Crime Thrillers of Bengali Film Industry since 2011's Baishe Srabon. – Surya Komal
---
Kavaludaari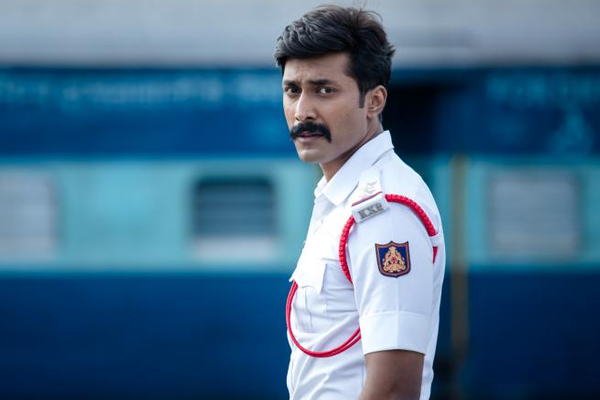 Director – Hemanth Rao
Starring – Rishi, Roshni Prakash
Language – Kannada
[This excerpt comes from Nikitha's 'Kavaludaari' Review]
Kavaludaari revolves around a traffic inspector who finds old bones and skulls at a site and decides to investigate their history. The rest of the story is a series of events that occurred on the night of a crime. There were a lot of expectations from Hemanth Rao because of his directorial debut, Godhi Banna Sadharana Mykattu which had blown us away. It would suffice to say that he succeeds in blowing us away this time too. The best part is, you don't watch the movie, you travel through it.
---
Kesari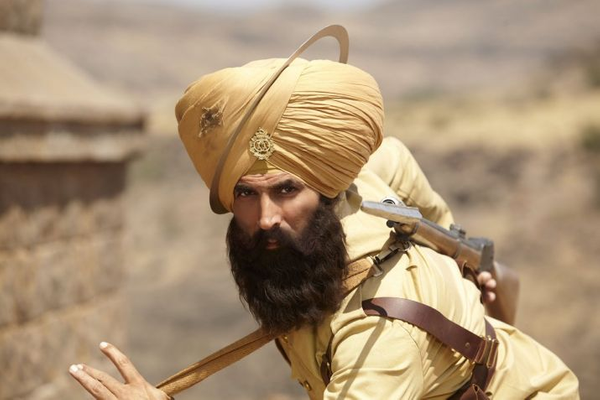 Director – Anurag Singh
Starring – Akshay Kumar
Language – Hindi
[This excerpt comes from Surya's 'Kesari' Review]
Recounting an unbelievably true story of the 1890s, Kesari chronicles the courageous battle fought by 21 Sikh soldiers of the British Indian Army against 10000 to 12,000 Afghans called the Battle of Saragarhi. Starring Akshay Kumar in the lead role, this film depicts the entire event from start to finish primarily with the magic of fictionalized storytelling and extreme patriotism inside a lengthy, never-ending 150-minute runtime. One of the Best Indian Movies on Amazon Prime.
---
Majili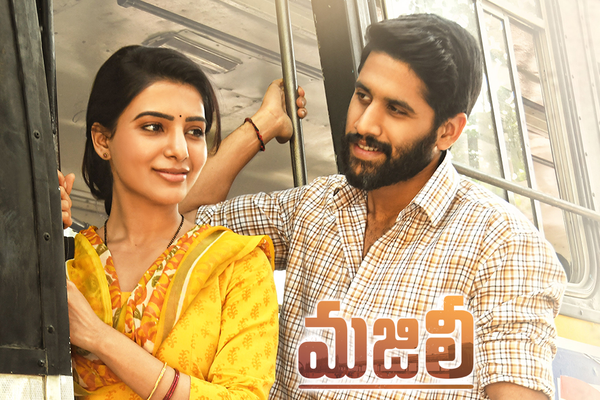 Director – Shiva Nirvana
Starring – Naga Chaitanya, Samantha
Language – Telugu
[This excerpt comes from Surya's 'Majili' Review]
Directed by Shiva Nirvana (Ninnu Kori fame), Majili marks as the fourth collaboration between the real-life couple, Naga Chaitanya and Samantha Ruth Prabhu. While this film suffers through the entire first half, the second half picks up the pace and beautifully recounts an emotional narrative which is warm, heartfelt and genuine. If not for the predictable commencement this film could've been a much better product and stand out as the best.
---
Gully Boy
Director – Zoya Akhtar
Starring – Ranveer Singh, Alia Bhatt
Language – Hindi

['Gully Boy' is featured at #2 spot in our 'Best Hindi Movies of 2019' list]
From Luck By Chance to Zindagi Na Milegi Dobara and Dil Dhadakne Do, Zoya Akhtar always strived to explore different genres and contested with new material, even with her twenty-minute short film featured in the 2018 Netflix Original, Lust Stories. Her 2019 directorial, Gully Boy, is no different. It is raw and entertaining, emotional and inspirational and above all stands tall and adheres to the vibe it created. Although the runtime creates few serious hiccups to the overall product, Zoya Akhtar manages to narrate a beautiful story and at the same time sheds light on the asli hip-hop scene in India which is still underrated despite having some serious Indian talents.
---
Yatra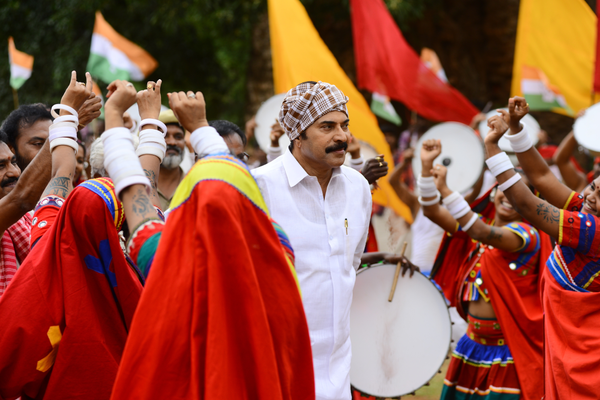 Director – Mahi V. Raghav
Cast – Mammootty
Language – Telugu

Directed by Mahi V. Raghav, Yatra stars the Mollywood legend, Mammootty in the lead role, and the recounts the real-life events of Late. Y. S. Rajasekhara Reddy's (former Chief Minister of the Indian State of Andhra Pradesh) celebrated political campaign called the Padayatra (Journey by Foot). Cherished for its splendid narrative style, well-paced screenplay, tear-jerking scenes and likeable performances from the entire cast, especially Mammootty, Yatra is emotionally riveting and feels less like a Indian propaganda compared to the recent campaign-driven films. One of the Best Indian Movies on Amazon Prime. – Surya Komal
---
Peranbu
Director – Ram
Cast – Mammootty, Anjali Ameer
Language – Tamil

Premiered at the International Film Festival Rotterdam on 27 January 2018, Peranbu again stars Mammootty in the lead role and opened to the general audience February 1, 2019, to positive reviews all across the board with many praising the film's social message, performances, cinematography and the background score. Thoughtful, alluring and benevolent, Peranbu is revered as one of the Indian best movies in 2019. – Surya Komal
---
Also Read: Best Hindi Romantic Movies on Amazon Prime
Also Read: Best Hindi Crime Thriller Movies on Amazon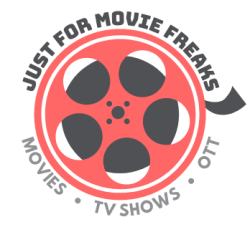 Latest posts by Team JFMF
(see all)