Reading Time:
2
minutes
Directed by Shiva Nirvana (Ninnu Kori fame), Majili marks as the fourth collaboration between the real-life couple, Naga Chaitanya and Samantha Akkineni. The movie also stars debutant Divyansha Kaushik as the second female lead with Rao Ramesh portraying Chaitanya's father character. The storyline of the film follows the journey of Poorna (Naga Chaitanya), an up-and-coming cricketer who struggles between corruption and begrudging melees to get to the next level of competition. At the same time, he falls head over heels in love with Anshu (Divyansha Kaushik), and immediately realize that they're destined to be together forever. But, generic problems plot a course into the love birds life as the second half of the film explains the issues and aftereffects of one fatal mistake.
Also written by Shiva Nirvana, the first half of the movie initially struggles to find its footing between one or two themes which impairs the narrative structure. Additionally, a routine romantic short story between Poorna and Anshu doesn't do any favors to the already predictable flow of the film as it follows a formulaic thread we've seen a million times before. A riling bad guy, the family problems and the romantic fun are the stereotypical parts of a film for several decades now, and Majili doesn't attempt to evolve or redo something different.
However, over the course of the second half, the movie eventually finds its tone and sticks to it while elevating the overall quality. It takes unexpected twists and turns and makes the narrative interesting besides the common happy ending route. The character's emotions are very well picturized and written here, especially of Samantha's, who gives a stand-out performance as the affectionate, caring wife. Her chemistry with Naga Chaitanya works and their bitter relationship throughout the film had an intriguing arc and played a significant role in keeping me emotionally invested. Similar to his previous film, Ninnu Kori, Nirvana also ensures that the dialogues and the matured perspective create a deep impact with the audience member as certain scenes hit the spot with some passion behind them. The other supporting characters also have an important task to fulfill with Suhas, Rao Ramesh and Posani Krishna Murali adding some comedic and sentimental weight to the film. Furthermore, Gopi Sundar's music and Thaman's background score also created a huge impact when it comes to buoying up the overall narrative.
Nonetheless, Majili suffers through the entire first half, but, the second half of the film picks up the pace and beautifully recounts an emotional narrative which is warm, heartfelt and genuine. If not for the predictable commencement this film could've been a much better product and stand out as the best.
My Rating – 3/5 | Grade – B
---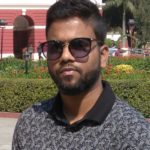 Chillin'…Dreamin'…Surviving!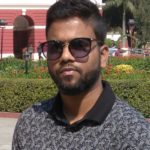 Latest posts by Surya Komal (see all)
Please follow and like us: