Kavaludaari Review: A Nail-Biting Thriller!
Reading Time:
2
minutes
It has been a while since I have seen an exceptional Kannada movie (by a while I mean two weeks), but after watching Kavaludaari all I can say is that Sandalwood's future is in great hands. We Kannadigas sure love our cop stories and films like Bell Bottom, U Turn and Kavaludaari are the best ones in the genre yet.
This movie revolves around a traffic inspector who is keen on joining the crime department. He finds old bones and skulls at a site and decides to investigate their history. The rest of the story is a series of events that occurred on the night of a crime.
The usual masters, Achyutha Kumar, Ananth Nag and Suman Rangnath (in a guest role) are in the cast, but, the real treat to watch is Rishi. He is impeccable in his performance and unbelievably convincing as the character he plays. The plot uncovers at a consistent pace which gives you as well as the protagonist to think and absorb the content. The music is on point, which makes you feel exactly the way you are supposed to feel in that situation but considering that the music producer is Charan Raj (the next big thing in Kannada music), I wasn't surprised at its perfection.
There were a lot of expectations from Hemanth Rao because of his directorial debut, Godhi Banna Sadharana Mykattu which had blown us away. It would suffice to say that he succeeds in blowing us away this time too. The camerawork is very impressive, especially in the scenes involving the inspector (Rishi) reading a few case files and the lighting sets the right mood every single time.
The best part is, you don't watch the movie, you travel through it. You learn about the incident as well as the characters with the protagonist. And it's a nail-biting thriller experience that you would never want to miss.
---
Rating – 5/5 | Grade – O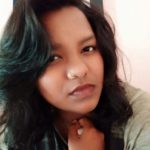 A mediocre engineering student by day but an obsessive movie freak by night. From horror comedies in Kollywood to the Oscar winners in Hollywood, I watch them all! Netflix is my bae but I've also got a thing for Tamil and Malayalam movies. If watching movies and tv series was a paid job, guess who would be the multimillionaire?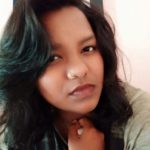 Latest posts by Nikitha Kashyap (see all)
Please follow and like us: