Best Tamil Movies on Disney+ Hotstar
When it comes to the topic of the Best Tamil Movies on Hotstar, there are multiple titles available on one of the biggest Indian streaming platform from a wide variety of genres extending from thrillers to comedies and action. Tamil Cinema never failed to produce exceptional cinema in terms of quality and variety, and the films you'll find on Hotstar's giant library are no different. However, being able to select and watch a few remarkable movies is a chore to get through. So, to make things super easy for you and your loved ones, we've picked the Best Tamil Movies on Hotstar you must-watch right now. Get your popcorn ready!
Last Updated on February 03, 2023
Also Read: Best Tamil Movies on Netflix
Also Read: Best Tamil Movies on Amazon Prime
---
[Ranked in no particular order]
34. Vikram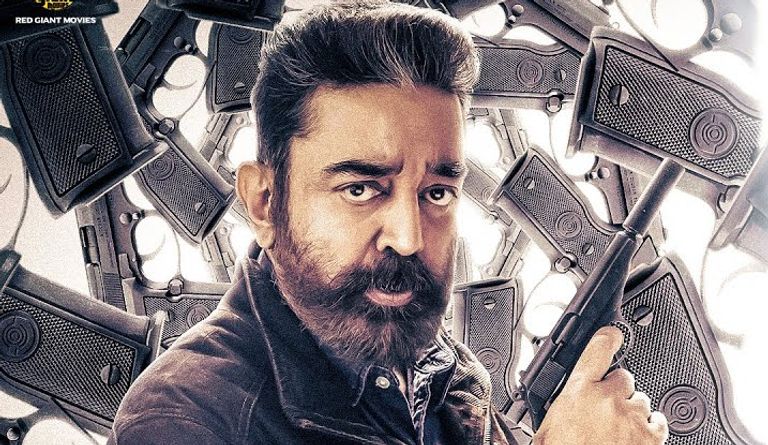 Starring – Kamal Haasan, Fahadh Faasil
Director – Lokesh Kanagaraj
Genre – Action-Thriller
Best Tamil Movies on Hotstar: Using multiple narratives, meta moments, and a stellar star cast, Lokesh Kanagaraj's Vikram, one of the biggest box-office hits of the year, revolves around a covert cop investigating a series of murders of police officials by a gang of masked men. The film stars Kamal Haasan, Fahadh Faasil, Vijay Sethupathi and Suriya in significant roles.
---
33. Kolaigaran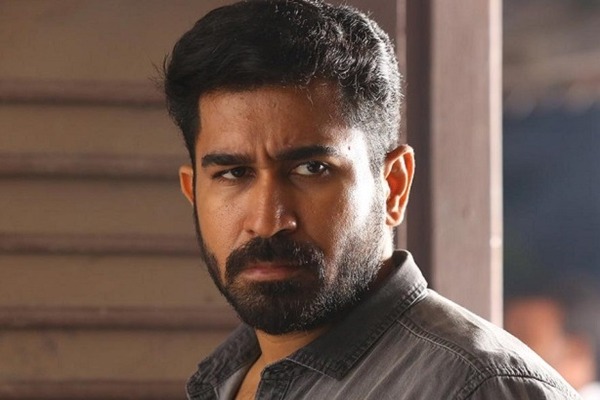 Starring – Arjun, Vijay Antony
Director – Andrew Louis
Genre – Thriller
Kolaigaran tells the storyline of a man who must navigate the dangerous waters of a criminal underworld to uncover the truth. With a remarkable performance by Arjun Sarja, this is a well-made movie with a strong plot and well-crafted characters, and is sure to keep viewers entertained from beginning to end. The cinematography is also of a high standard, adding to the overall impact of the film. A must-see for those who enjoy stories of action, adventure, and mystery.
---
32. Kalyana Samayal Saadham
Starring – RS Prasanna & Lekha Washington
Director – RS Prasanna
Genre – Romance
Directed by RS Prasanna, Kalyana Samayal Saadham examines the institution of matrimony with a touch of humor. It follows the journey of 2 individuals bound by an arrangement made by their families. RS Prasanna and Lekha Washington deliver endearing performances and the manner in which the story is told is charming and delightful and will leave one with a warm and fuzzy feeling long after viewing it. One of the Best Tamil Movies on Hotstar.
---
31. Idharkuthane Aasaipattai Balakumara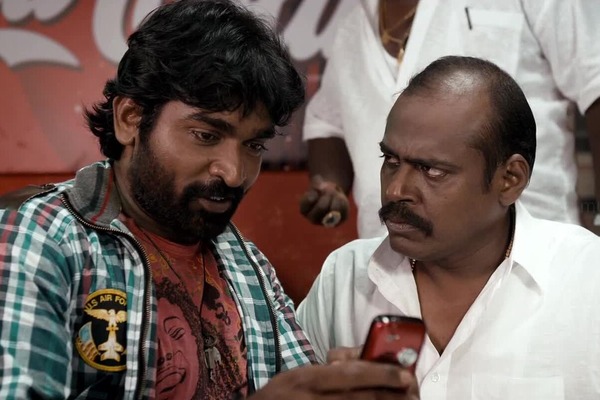 Starring – Vijay Sethupathi, Nandita
Director – Gokul
Starring Vijay Sethupathi in the primary role, Idharkuthane Aasaipattai Balakumara revolves around the life of a burglar and his misadventures. First off, this film is a laugh-out-loud comedy that will keep audiences in splits inside and out. The witty writing, humor, and relatable characters make it an enjoyable and entertaining watch. Despite its light-hearted tone, the film also touches upon serious social issues in a subtle manner, adding depth to its humor.
---
30. Adanga Maru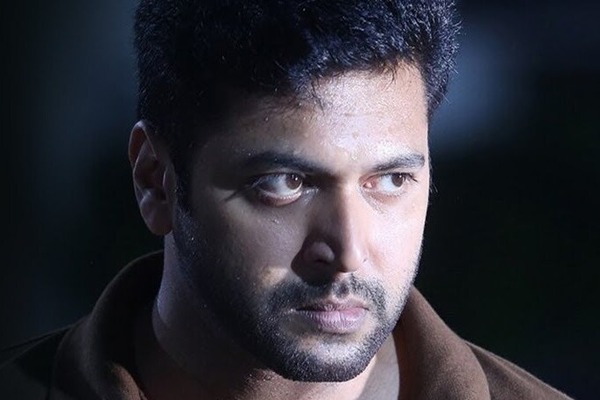 Starring – Jayam Ravi, Raashi Khanna
Director – Karthik Thangavel
Genre – Action-Thriller
Adanga Maru follows the storyline of a sincere police officer who takes on the corrupt system to bring justice to the oppressed. Starring Jayam Ravi, Raashi Khanna, and others, this film excels when it comes to tight writing, strong performances, and an engaging storyline that keeps the audience hooked. The intense action sequences and well-crafted characters add to its appeal, making it a must-watch for fans of the action genre. One of the Best Tamil Movies on Hotstar.
---
29. Saattai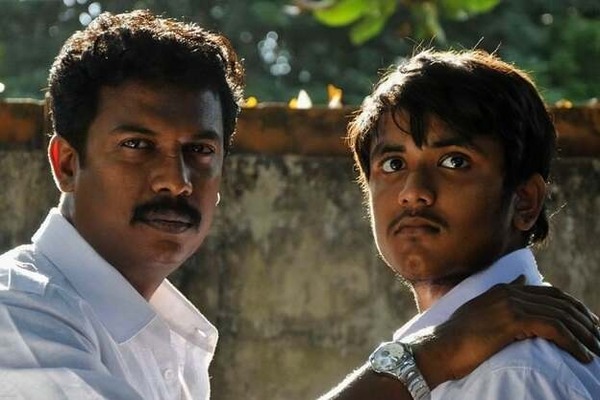 Starring – Samuthirakani & Thambi Ramaiah
Director – M. Anbazhagan
Genre – Drama
Starring Samuthirakani in the lead role, Saattai tells the story of a school teacher who takes a stand against the corruption in the education system. Supported by a strong message conveyed through a gripping story, good characters, and performances, this movie is a worthwhile watch for those who appreciate meaningful cinema, despite its serious tone.
---
28. Kanchivaram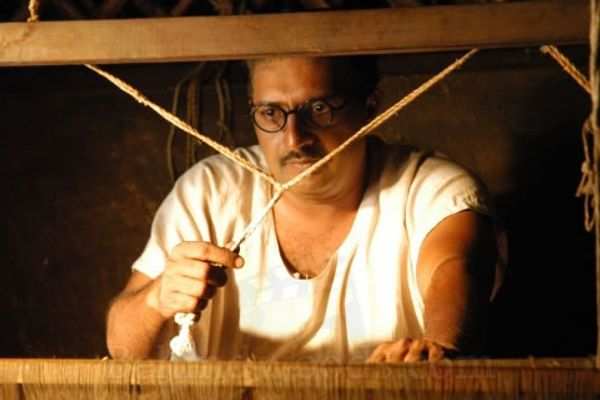 Starring – Prakash Raj & Shriya Reddy
Director – Priyadarshan
Genre – Drama
Preview Only: Vengadam promises his newborn daughter that he will drape her in a silk sari on her wedding day. However, he faces various problems while he strives to fulfill his promise. One of the Best Tamil Movies on Hotstar.
---
27. Cuckoo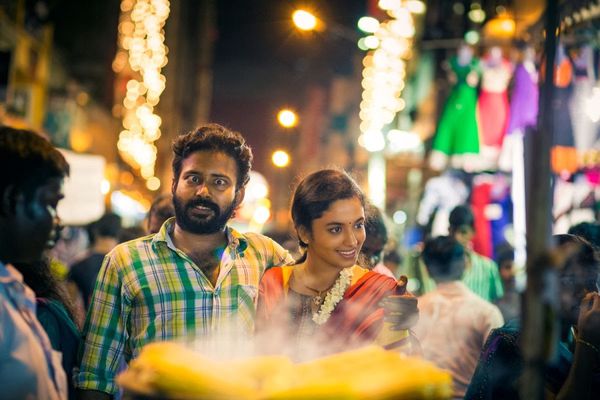 Starring – Dinesh & Malavika Nair
Director – Raju Murugan
Genre – Drama
Preview Only: Raju Murugan's Cuckoo explores the story of Tamizh and Kodi, a visually impaired couple, who undergo many difficulties to unite when they learn that Kodi's brother has decided to marry her off to someone else in return for a favor.
---
26. Saivam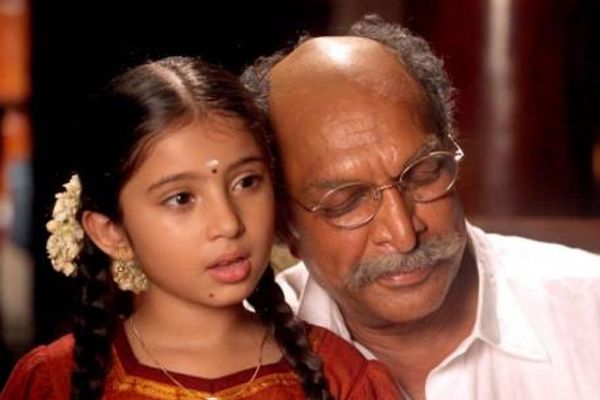 Starring – Nakhul, Dinesh
Director – Ramprakash Rayappa
Genre – Thriller
Preview Only: Saivam is a 2014 Tamil-language drama film written, directed, and produced by A. L. Vijay. When ill luck befalls on his family, Kathiresan (Nassar) decides to please the gods by offering their pet rooster as a sacrifice. However, things do not go as expected as the rooster goes missing. Saivam is a simple, neat family entertainer with lessons on family values, love, affection, culture, and tradition.
---
25. Tamizhuku En Ondrai Azhuthavum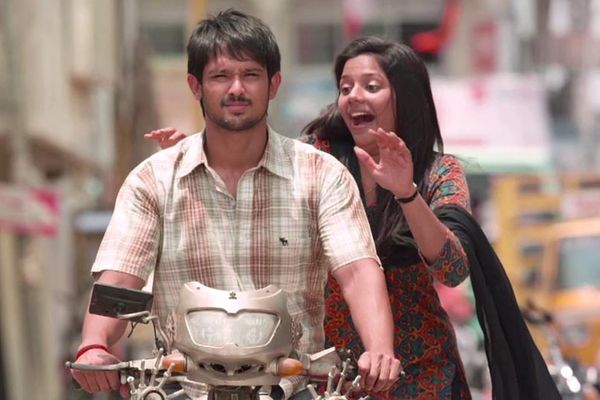 Starring – Nakhul, Dinesh
Director – Ramprakash Rayappa
Genre – Thriller
Preview Only: Tamizhuku En Ondrai Azhuthavum is a 2015 Tamil-language thriller film written and directed by Ramprakash Rayappa. When a solar flare disrupts the mobile communication in the city, Vasanth (Nakkul) tries to re-establish it. However, he is uninformed that a bomb will be activated if he finishes the assignment. With convincing acting by the actors and a well-written screenplay, director Ramprakash Rayappa nailed his debut.
---
24. Chekka Chivantha Vaanam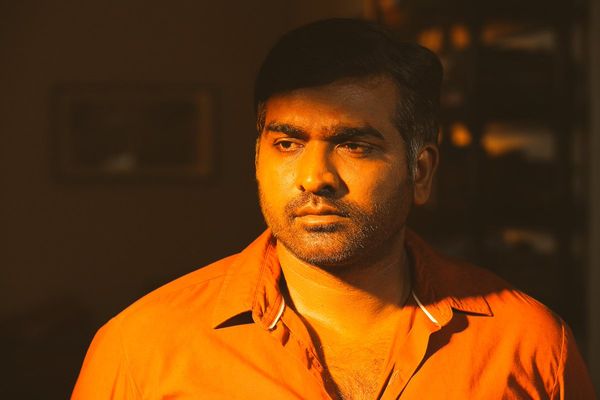 Starring – Vijay Sethupathi, Arvind Swamy
Director – Mani Ratnam
Genre – Action-Thriller
Chekka Chivantha Vaanam revolves around three brothers Varadhan, Thyagu, and Ethi, fighting against each other to ascend the throne after their father, Senapathy (Prakash Raj), a business tycoon-cum-gangster. A comeback to form for Mani Ratnam, CCV is a well-crafted multi-starrer, high on action and emotions, backed by the star's acting, Rahman's music, and Santhosh Sivan's magical camera work. Though the film lacked depth and had predictable twists, it is very much enjoyable and satisfying. – Nirmal Raj
---
23. Comali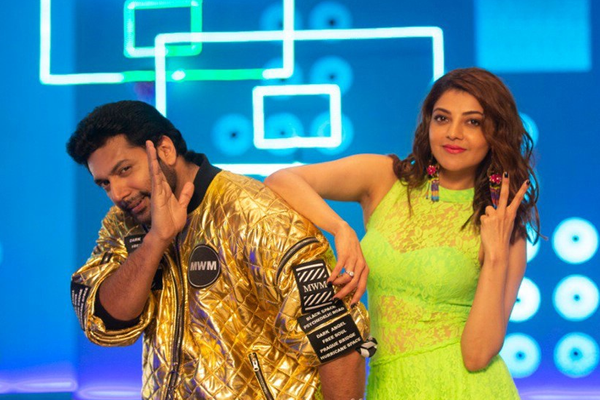 Starring – 'Jayam' Ravi & Kajal Aggarwal
Director – Pradeep Ranganathan
Genre – Comedy
[This movie is also featured in our 'Best Tamil Movies of 2019' list]
Best Tamil Movies on Hotstar: In Comali, debutant director Pradeep Ranganathan manages to take a fresh concept and package it well for the audience as an out-and-out entertainer. Starring 'Jayam' Ravi and Kajal Aggarwal in the lead roles, the movie explores the amusing story of Ravi, who falls into a coma when he was a teenager and recovers as a man after sixteen years. The rest of the film shows how he hangs in with the new generation and the fast-growing technology around him.
---
22. Nanban
Starring – Vijay, Ileana D'Cruz
Director – Shankar
Genre – Coming-of-age
Nanban, the film has Jeeva, Srikanth, Satyaraj, and Ileana D Cruz as the primary cast. We all know the plot of the film, and unfortunately, the film was a scene to scene rip-off the original movie. However, what makes it a Shankar special are the songs. Known for his grandeur filmmaking style, Shankar displayed his uniqueness in the song's locales and picturization. For those who have not watched the original Bollywood film, Nanban would feel refreshing to them. – Nirmal Raj
---
21. Kadhalil Sodhappuvadhu Yeppadi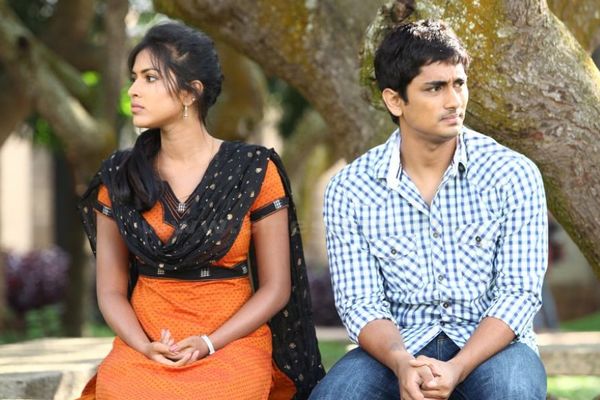 Starring – Siddharth & Amala Paul
Director – Balaji Mohan
Genre – Rom-Com
Director Balaji Mohan, in his debut, delivered an unconventional love story with Siddharth and Amala Paul in the lead roles. Kadhalil Sodhappuvadhu Yeppadi follows the story of two college-goers and the blossoming of love between them. What made the film different from others is that Balaji Mohan worked on the screenplay, giving attention to the supporting cast and their sub-plots. Nirav Shah's excellent camera work and Thaman's music are added positives which make the movie a great watch. – Nirmal Raj
---
20. Pisasu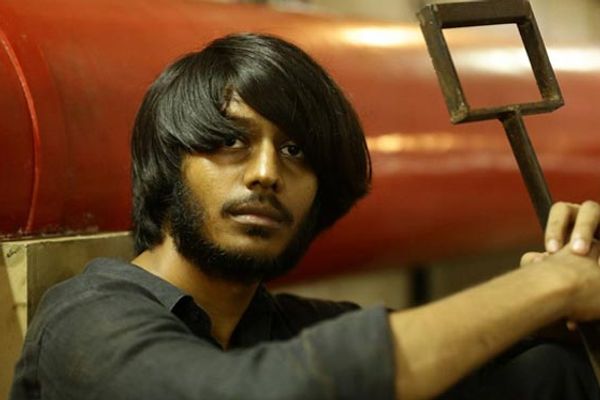 Starring – Naga & Prayaga Martin
Director – Mysskin
Genre – Gothic
Director Mysskin never fails to astonish us with his excellent filmmaking skills. Pisasu is another film where the director tries his hand at the horror genre with his unique style. The spirit of a girl who loses her life in a road accident sticks around with the guy who helped her to the hospital. Mysskin's idea of portraying the dead and their soul clinging around the human world, the inclusion of emotions, and the distinctive picturization of Mysskin made it one of the well-made horror films in Tamil Cinema. One of the Best Tamil Movies on Hotstar. – Nirmal Raj
---
19. Rajathandhiram
Starring – Veera Bahu, Regina Cassandra
Director – AG Amid
Genre – Heist
Rajathandhiram is a story of three teenagers who makes money by many illegal activities, and what happened to them when they planned a huge robbery at the end. The movie starring Veera Bahu, Regina Cassandra, Darbuka Siva in lead roles, stood unique from other heist thrillers due to its smartly written crime scenes with an engaging screenplay. Debut Director AG Amid's treatment of the story with utmost believability supported with a good technical team makes Rajathandhiram a decent heist thriller that completely engages and provides a worthy experience for all. One of the Best Tamil Movies on Hotstar.
---
18. Indru Netru Naalai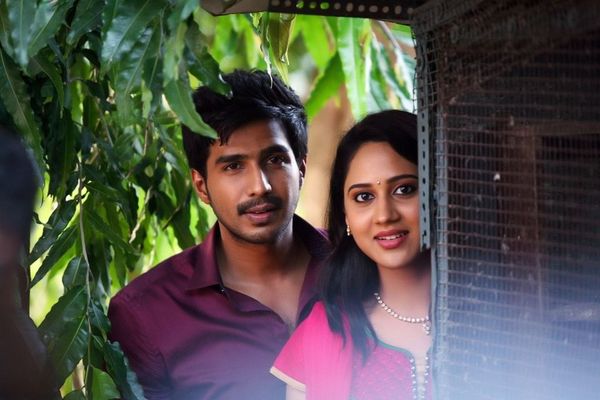 Starring – Vishnu Vishal, Mia George
Director – R. Ravi Kumar
Genre – Sci-Fi Comedy
Indru Netru Naalai is a science fiction drama directed by debutant R. Ravikumar starring Vishnu Vishal, Mia George in the lead roles. The movie is about how the life of Elango (Vishnu Vishal), a youngster struggling to prove himself, changes after he gets a time-traveling machine by accident. The director's excellent writing makes Indru Netru Naalai one the best-executed sci-fi dramas in Tamil, narrated without any confusion.The simplistic presentation of science fiction in a layman point of view added with proper commercial elements makes this movie an entertainer for all.
---
17. Raja Rani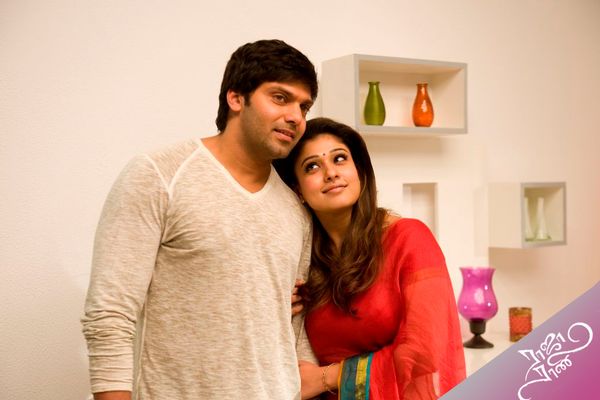 Starring – Arya, Nayanthara
Director – Atlee Kumar
Genre – Romance
Atlee's Raja Rani is a romantic drama starring Arya, Nayanthara, Jai and Nazriya Nazim in the lead roles with Sathyaraj and Santhanam in supporting roles. The movie conveys a message that there is a beautiful life after every break-up by showcasing the lives of two romantic couples. The relatable emotions were the highlight of the movie and were beautifully uplifted by the lively performances of the lead actors and G. V. Prakash Kumar's music. Director Atlee and the team colorfully executed Raja Rani with rich visuals in every frame. Raja Rani is a worthy pick to enjoy a love story and one of the best romantic dramas of this generation.
---
16. Payanam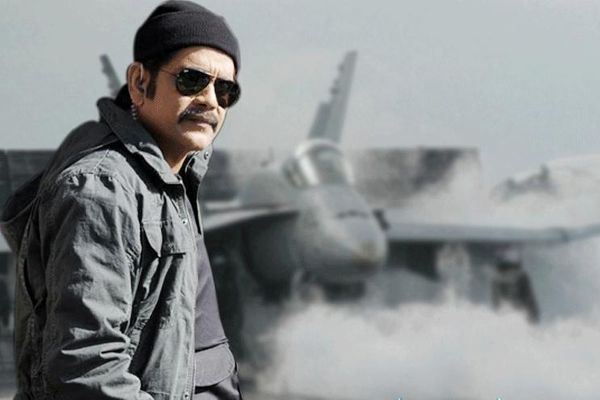 Starring – Nagarjuna, Prakash Raj
Director – Radhamohan
Genre – Thriller
Director Radhamohan, known for delivering feel-good movies, succeeds this time with a thriller genre film. Payanam starring Tollywood's 'King' Nagarjuna in the lead role and Prakash Raj, Babloo, M. S. Baskar, and an ensemble as support. The movie is about a delicate rescue operation of a hijacked flight. The hijackers demand the release of a most-wanted terrorist leader in return for the hostages.
With perfect casting all across the board, especially the lead stars – Nagarjuna and Prakash Raj, the seriousness of the plot gets engaging with a variety of characters in the film. From an action movie star to a church pastor, mimicry artist, a government official, and many more being trapped inside the flight, the humor-filled scenes provide the much-needed relief at times. Payanam is an interesting and safe 115-minute rescue operation.
---
15. Thuppakki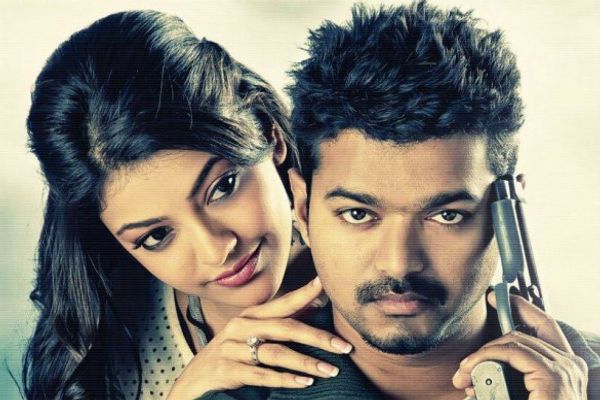 Starring – Vijay & Vidyut Jammwal
Director – A. R. Murugadoss
Genre – Thriller
Thuppakki directed A. R. Murugadoss is still a benchmark commercial film for any mass hero. A fresh concept of a network of sleeper cells, and how Captain Jagadish eliminates them is the base of this movie. Thuppakki is one of the very few films where Vijay looks super cool, fits right into the narrative, and manages to entertain without his trademark punch dialogues. On the other hand, Vidyut Jammwal shines bright as a stylish antagonist making the cat and mouse play more entertaining. It is rare to find a movie that combines elements of mass and class flawlessly, and Thuppakki is a perfect example and a delightful entertain you cannot miss.
---
14. Mynaa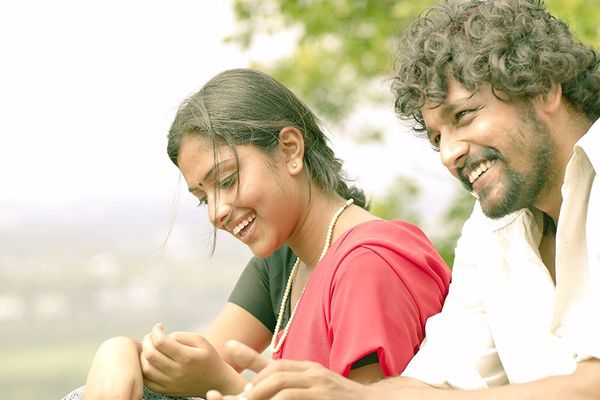 Starring – Vidharth & Amala Paul
Director – Prabhu Solomon
Genre – Romantic Drama
Mynaa is a beautiful emotional drama and one of the Best Tamil Movies on Hotstar directed by Prabhu Solomon which deals with the journey of the couple- Suruli (Vidharth) and Mynaa (Amala Paul), under the custody of two policemen (Thambi Ramaiya and Sethu). A solid climax, natural performances with colloquial dialogues make Mynaa an intense love drama, alongside the soothing visuals and the euphonious music by D. Imman. One of Best Tamil Movies on Hotstar.
---
13. Mundasupatti
Starring – Vishnu Vishal, Nandita Swetha
Director – Ram Kumar
Genre – Comedy
Mundasupatti is about a village of the same name where people have a weird belief that capturing a photo of themselves causes death. Gopi (Vishnu Vishal), a photographer from the nearby town enters the Village to photograph the dead village head and how he tackles the situations which unfold through the movie and comes out of the village forms the rest of the story. Debutant director Ram Kumar takes on many superstitious beliefs on a lighter note with entertaining comedy and such beliefs and taboos are running wild not only in villages but also in cities.
---
12. Vikram Vedha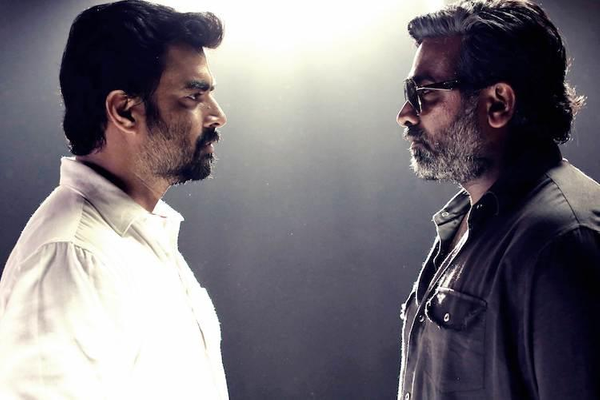 Starring – R. Madhavan & Vijay Sethupathi
Director – Pushkar & Gayathri
Genre – Action-Thriller
Inspired by the Indian folktale Baital Pachisi, Vikram Vedha revolves around R. Madhavan, a police inspector who plans to track down and execute Vijay Sethupathi, a sharp gangster. After Vedha voluntarily surrenders himself, he tells Vikram three stories and asks him for his judgment on what he would have done during that situation, which changes his perceptions of good and evil. Backed up by the sheer acting, top-notch technical brilliance, and intense background score, Vikram Vedha is one of the finest crime thrillers ever made in Kollywood and one of the Best Tamil Movies on Hotstar with deeply layered and well put-together characters.
---
11. Sathuranga Vettai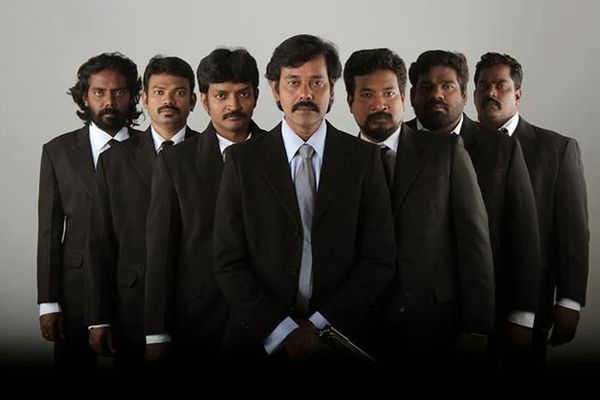 Starring – Natraj & Ishaara Nair
Director – H. Vinoth
Genre – Heist / Thriller
Sathuranga Vettai is about the life of an intelligent criminal, Gandhibabu (Natraj), and the movie exposes how people are being robbed of their money, only through clever tactics with the outlook of being genuine. This movie helped debutant director H. Vinoth get huge attention for his well-written screenplay and dialogues. Sathuranga Vettai is a movie that everyone will connect as you would have likely to heard or read about the robberies which are portrayed in the movie. One of the Best Tamil Movies on Hotstar.
---
[Ranked in no particular order]
10. Onaayum Aattukkuttiyum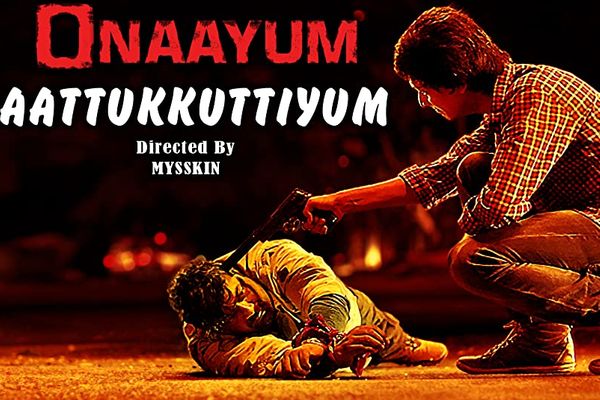 Director & Star – Myskkin
Genre – Neo-noir Action Thriller
Also Read: Mysskin's 'Psycho [2020]' Movie Review
Myskkin's Onaayum Aattukkuttiyum (A Wolf and a Lamb), a neo-noir thriller is a masterpiece when it comes to independent cinema. Vishnu (Shri as the lamb), a medical student, saves the life of an injured stranger (Myskkin as a wolf), and the stranger strives to protect a family (a group of lamb) despite being chased by the cops as a criminal.
Even though the primary reason behind the wolf gets revealed in the climax after a lengthy serious chase, Myskkin's uncanny presentation keeps the movie compelling through and through. Maestro Ilaiyaraja makes us feel us the quietness of the entire night with his exceptional music as Onaayum Aattukkuttiyum is a must-watch for all movie buffs and one of the Best Tamil Movies on Hotstar.
---
9. Thegidi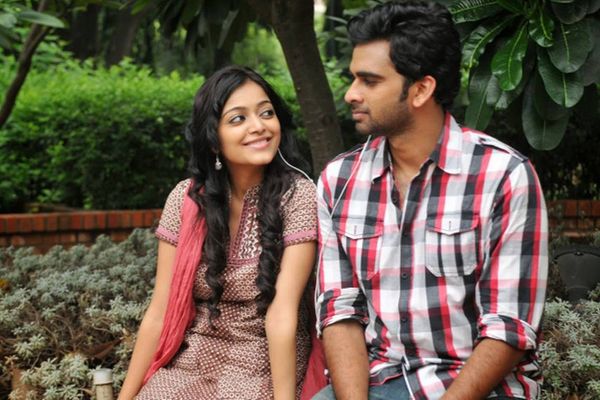 Starring – Ashok Selvan & Janani Iyer
Director – P. Ramesh
Genre – Neo-noir Mystery Thriller
Thegidi, directed by debutant, P. Ramesh, is an intriguing investigation thriller without many deviations from the core plot. Vetri, working in a detective agency, finds his subjects dying one after the other due to some unknown reasons. And the remainder of the movie details how he solves this mystery, which also happens to involves his girlfriend. The well-written characters, dialogues, good technicalities, and the musical melodies are the USPs of the movie, as this racy investigation and one of the Best Tamil Movies on Hotstar ends on a compelling, intriguing note.
---
8. Vazhakku Enn 18/9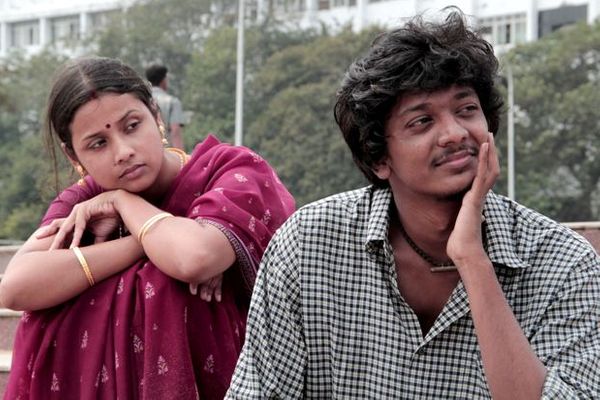 Starring – Urmila Mahanta, Manisha Yadav
Director – Balaji Sakthivel
Genre – Crime Thriller
The National award-winning movie, Vazhakku Enn 18/9 is a crime drama that showcases two stories with different backdrops, and societies. Jothi (Urmila Mahanta), working as a maid in Aarthi's (Manisha Yadav) house gets hit by acid, thrown by Dinesh (Mithun) which was intended for Aarthi. How all their lives get changed after this incident and how Velu (Shri), working in a roadside shop, gets entangled in this detail the remainder of the movie.
Director Balaji Sakthivel, who is best known for capturing authentic moments without commercializing the narrative, kick it up a notch by experimenting with digital cameras and songs without music. A hard-hitting story with lively performances by quite a few newcomers makes Vazhakku Enn 18/9 a classic definition of exceptional cinema. One of the Best Tamil Movies on Hotstar.
---
7. Madras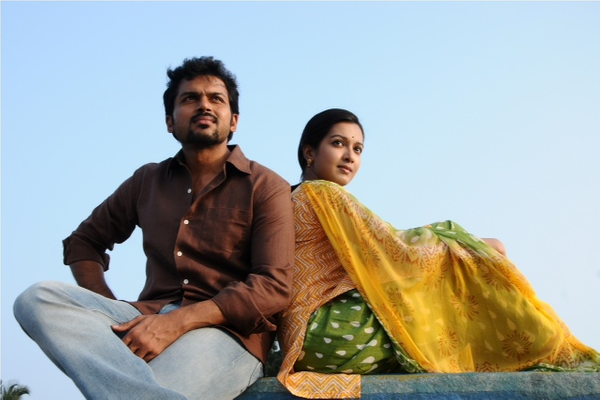 Starring – Karthi, Kalaiarasan
Director – Pa. Ranjith
Genre – Drama
[This movie is also featured in our 'Karthi Movies Ranked' article]
Next on the list of the Best Tamil Movies on Hotstar, Pa. Ranjith's Madras is about how an ordinary wall is seen as a symbol, and as a status of authority and power in North Madras and deals with the politics behind it. The director's political ideology was appreciated for the way it was delivered as an engaging story, and not as preachy propaganda. A movie with a solution for a problem and Madras is one of its kind and not to be missed.
---
6. Vishwaroopam
Starring – Kamal Haasan, Pooja Kumar
Director – Kamal Haasan
Genre – Action-Thriller
Vishwaroopam is a spy thriller written and directed by the Universal Hero, Kamal Haasan, and it's about how an Indian RAW agent who infiltrates a terrorist group in Afghanistan and tries to save the entire world from their heinous attacks. Creating national attention on its ban during the time of the release by some religious groups, Vishwaroopam went on to become a blockbuster success.
It is a Tamil film with international standards and splendid action scenes, especially the pre-interval military attack awestruck the audience for all the right reasons. The nonlinear narration, authenticity in every backdrop and dialogues, and with a director who doesn't compromise with content and quality Vishwaroopam, is, undoubtedly, one of the Best Tamil Movies on Hotstar.
---
5. Kaaka Muttai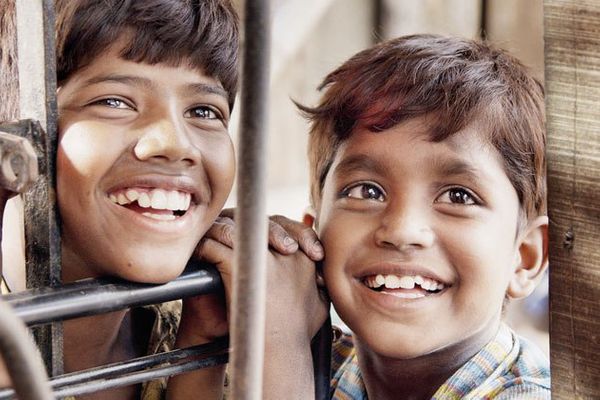 Starring – Aishwarya Rajesh
Director – M. Manikandan
Genre – Comedy / Drama
The combo of Vetri Maaran and Dhanush, who are known for making quality cinema, this time collectively produced Kaaka Muttai, which bagged plenty of awards including two National Awards for Best Children's Film and Best Child Artist. The story explores the journey of two brothers, living in a slum, who share a desire to eat pizza, and the rest of the narrative depicts how they manage to grab a bit of the treat. Through Kaaka Muttai, a serious issue of discrimination was elegantly handled with humor by cinematographer and debutant director M. Manikandan. The natural tender performances by the boys make us feel about their characters from the beginning till the end.
---
4. Jigarthanda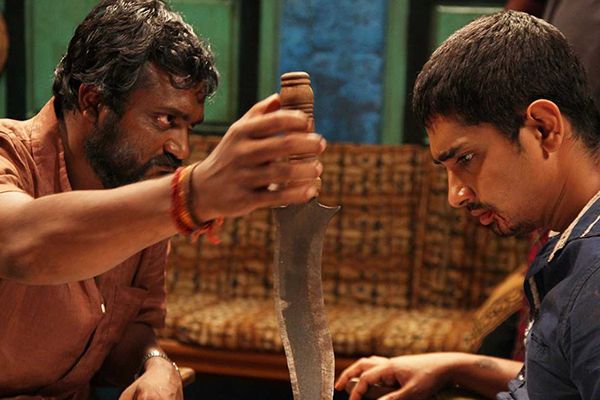 Starring – Siddharth & Bobby Simha
Director – Karthik Subbaraj
Genre – Action-Thriller
Jigarthanda directed by Karthik Subbaraj is a gangster film starring Siddharth and Bobby Simha in the lead roles. The storyline details the journey of an up and coming filmmaker, who decides to spy on a real-life gangster – Assault Sethu for his film's narrative. However, due to some unforeseen circumstances, Sethu himself becomes the protagonist of the film which changes the course of their lives forever. The uniquely written role of Assault Sethu holds this 164 drama compellingly alongside Santhosh Narayanan's excellent background score. One of the Best Tamil Movies on Hotstar, Jigarthanda deserves all the praise that it received over the years.
---
3. Aaranya Kaandam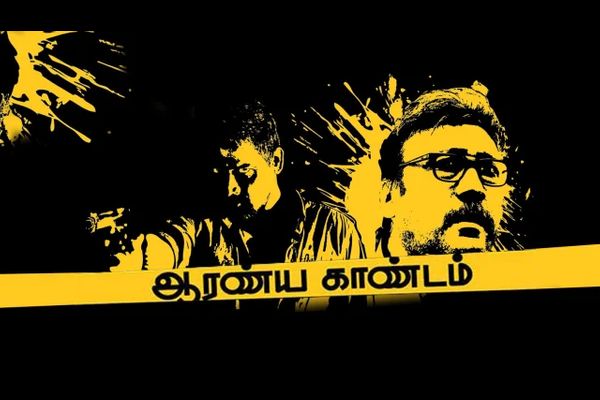 Starring – Jackie Shroff, Guru Somasundram
Director – Thiagarajan Kumararaja
Genre – Neo-noir Action Thriller
The debut film of the National award-winning director – Thiagarajan Kumararaja, Aaranya Kaandam is a proper gangster and one of the Best Tamil Movies on Hotstar that stars Jackie Shroff, Guru Somasundram, Sampath and Ravi Krishna in the lead roles. The storyline details how a drug deal changes the life of Kaalaiyan and Kodukkapuli (father and son), Pasupathy (a worker under gangster Singaperumal), and Sappa and Subbu (who are under Singaperumal's control) within a day.
One of the more interesting aspects of this film is how Thiagarajan Kumararaja cleverly utilizes every dialogue, scene, and even the songs being played in the background, for the flow of his narration. Starting from the first look images to the posters, the team of Aaranya Kaandam managed to set the proper mood for the film. But, as the director said in interviews after the release, that the soul of the movie got distorted after the censor board advised to remove quite a few scenes. However, we are at least fortunate enough to experience this film on streaming.
---
2. Kaithi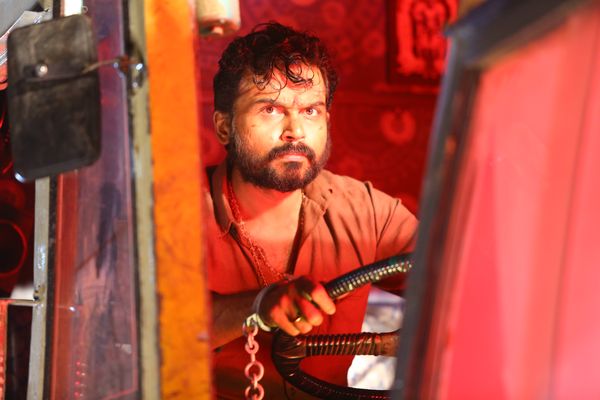 Starring – Karthi, Narain & George Maryan
Director – Lokesh Kanagaraj
Genre – Action Thriller
With Karthi as the lead star, Kaithi took a huge swing by not having a female lead, and songs, which shows the genuinity of director Lokesh Kanagaraj towards the genre. The narrative is about how police officer Bejoy receives help from a prisoner – Dilli to save his colleagues within a night. The emotional connection between Dilli and his daughter and all the characters around him anchor this thrilling ride. Alongside the splendid, compelling screenplay and impactful dialogues. One of the Best Tamil Movies on Hotstar which you shouldn't miss watching.
---
1. Vada Chennai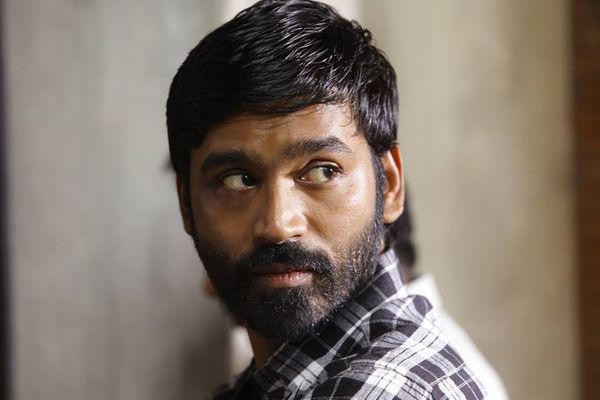 Starring – Dhanush, Ameer
Director – Vetri Maaran
Genre – Action / Crime
Vada Chennai is a raw gangster flick from Vetri Maaran with Dhanush, Aishwarya Rajesh, Andrea Jeremiah, Ameer, and Samuthirakani in the lead roles. Rajan prevails as a ray of hope for the people living in Vada Chennai and Anbu, a carom player follows his footsteps, and the story is about how Anbu molds into Rajan after many acts of revenge, failures, and politics.
---
Also Read: Best Bollywood Movies on Hotstar
Also Read: Best Malayalam Movies on Hotstar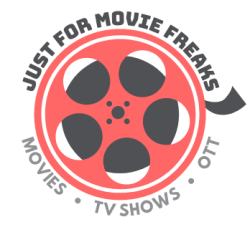 Latest posts by Team JFMF
(see all)