Best Bollywood Movies on Disney+ Hotstar
Best Bollywood Movies on Hotstar: Indian movies, especially Bollywood movies are quite a popular category in the Hotstar movie catalog with quite a wide variety of selections. From the latest releases to the early modern classics from the 2000s, there are a ton of movies you can instantly pick and watch. From Sanju to Kick and M. S. Dhoni: An Untold Story, the list goes on and on, and on. So, to make things flexible to you, we decided to select the best Indian content that is available on the platform. Here are the Best Bollywood Movies on Hotstar you shouldn't miss watching.
Last Updated on December 18, 2022
RELATED: 30 BEST BOLLYWOOD MOVIES ON NETFLIX
RELATED: BEST BOLLYWOOD MOVIES ON AMAZON PRIME
---
[Ranked in no particular order]
36. Waiting (2015)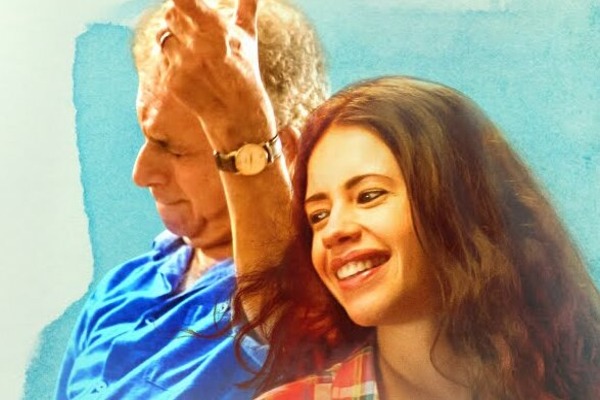 Starring – N. Shah & Kalki Koechlin
Director – Anu Menon
Genre – Drama
Preview Only: Tara, a married woman, meets Shiv, an elderly professor, at a hospital where their spouses are admitted. The two develop a wonderful friendship as they get to know each other. Waiting (2015) stars an incredible cast with Naseeruddin Shah and Kalki Koechlin in the lead roles.
---
35. Hawaa Hawaai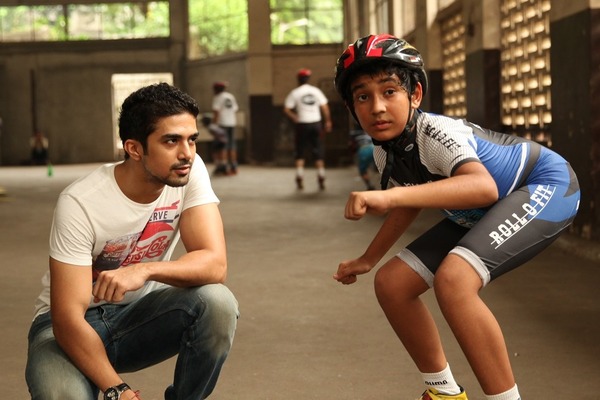 Starring – Saqib Saleem & Partho Gupte
Director – Amole Gupte
Genre – Sports
Preview Only: Directed by Amole Gupte, Hawaa Hawaai (2014) revolves around Arjun, a poor boy working at a tea stall, who aspires to become a skating champion. His dreams come right when Aniket, played by Saqib Saleem, a skating coach, decides to train him. One of the Best Bollywood Movies on Hotstar.
---
34. Shiddat
Starring – Sunny Kaushal, Radhika Madan
Director – Kunal Deshmukh
Genre – Romance
Preview Only: A Disney+ Hotstar Original, Shiddat: Journey Beyond Love, directed by Kunal Deshmukh, stars Sunny Kaushal and Radhika Madan in the lead roles explores a love story involving two couples that highlights the disparity between a regular, mature yet self-centered husband and a unique, happy go lucky, enamored, overzealous boy chasing after the love of his life.
---
33. Jhankaar Beats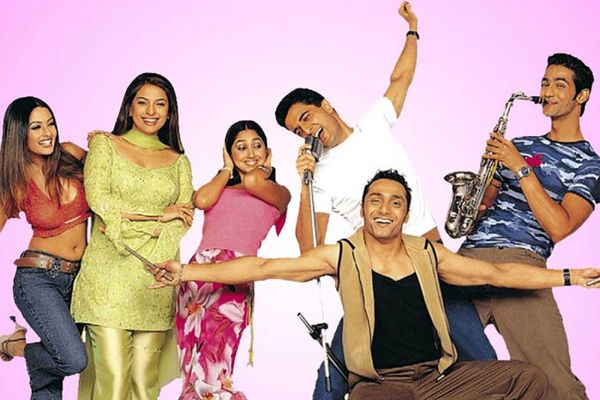 Starring – Sanjay Suri, Rahul Bose
Director – Sujoy Ghosh
Genre – Musical Comedy
Jhankaar Beats, an offbeat musical comedy directed by Sujoy Ghosh and a tribute to R. D. Burman, revolves around two men, who get an offer to work for an advertising campaign for a condom manufacturer. However, their lives change for the better when their employer's son joins them in the project. – Surya Komal
---
32. My Brother Nikhil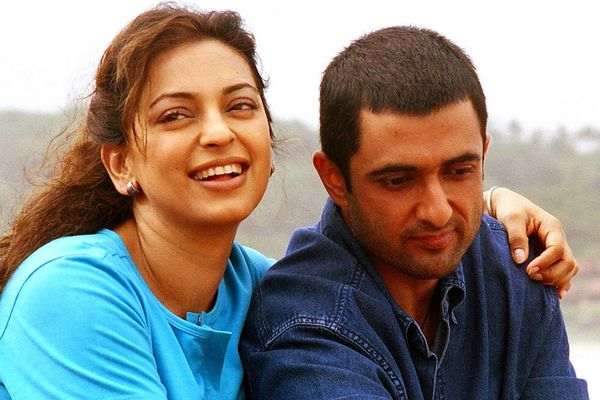 Starring – Sanjay Suri & Juhi Chawla
Director – Onir
Genre – Biographical Drama
Best Bollywood Movies on Hotstar: Based on Dominic D'Souza, an Indian AIDS activist, My Brother Nikhil, directed by Onir, explores the real-life story of Nikhil, a young swimmer, finds his life falling apart after getting diagnosed with HIV. In his fearful times, he finds the support of his sister, Anamika, and his boyfriend, Nigel.
---
31. Bioscopewala
Starring – Danny Denzongpa, Geethanjali Thapa
Director – Deb Medhekar
Genre – Drama
Preview Only: Deb Medhekar's critically-acclaimed movie, Bioscopewala, tells the story of Minnie, who finds out her father died in a plane crash on the way to Afghanistan. As she tries to learn his motivations, she comes across Rehmat Khan, who changes her life with his bioscope. One of the Best Bollywood Movies on Hotstar.
---
30. Jhootha Hi Sahi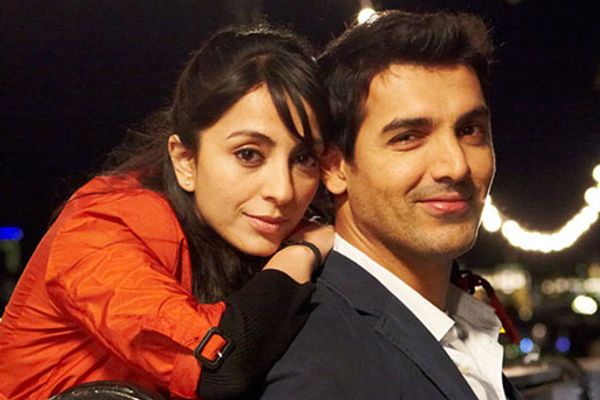 Starring – John Abraham & Paakhi A. Tyrewala
Director – Abbas Tyrewala
Genre – Rom-Com
Preview Only: From the director of Jaane Tu… Ya Jaane Na (2008), Abbas Tyrewala, Jhootha Hi Sahi, a rom-com starring John Abraham and Paakhi A. Tyrewala in the primary roles. The film tells the story of Siddharth, who gets a phone call from a depressed girl named Mishka after his number is mistakenly printed on a suicide helpline. After stopping her from not killing herself, they both develop a relationship and fall in love.
---
29. Stanley Ka Dabba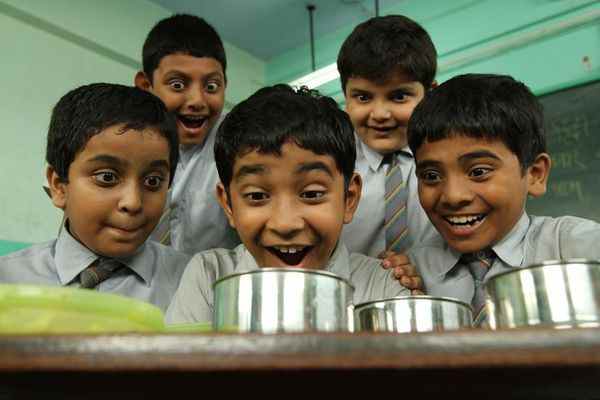 Starring – Divya Dutta, Partho Gupte
Director – Amole Gupte
Genre – Comedy
Preview Only: Stanley, a student, does not carry lunch to school, and his teacher notices it and requests all the other students to share their food with him. However, he soon warns Stanley that he must get a lunch box if he wants to attend school.
---
28. BluffMaster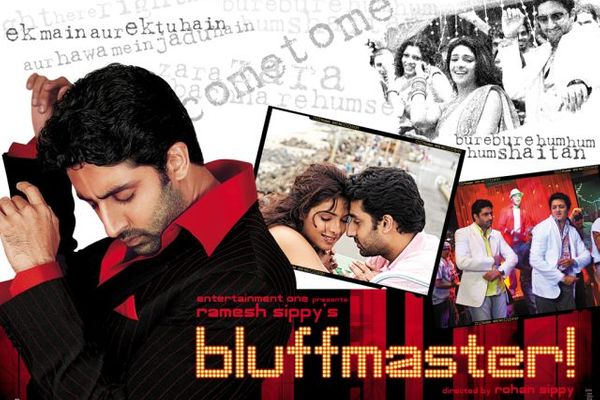 Starring – Abhishek Bachchan, Priyanka Chopra
Director – Rohan Sippy
Genre – Rom-Com
[Watch 'Bluffmaster' on Hotstar here]
It is a story about a con man, played by Abhishek Bachchan, and his roller-coaster of a story. How he fights for his love interest Simmi, and his brotherhood with Dattu is worth a watch. Boman Irani's acting skills are also appreciable in the movie. All in all one will enjoy this movie. – Shreeya Agarwal
---
27.
Mirch
Starring – Raima Sen, Shreyas Talpade
Director – Vinay Shukla
Genre – Drama
Mirch is a collection of four short stories. It is mainly based on women's empowerment and emancipation. This is a must-watch as you will enjoy the funny angle present in each story. These stories have a comic flavor that will make the viewer stick till the end. – Shreeya Agarwal
---
26. Ek Chalis Ki Last Local
Starring – Abhay Deol, Neha Dhupia
Director – Sanjay Khanduri
Genre – Crime / Comedy
Ek Chalis Ki Last Local is a crime-comedy, with full of surprises. The story rotates around a call center worker, Nilesh (Abhay Deol) who meets Madhu (Neha Dhupia) unintentionally while getting a neighborhood train to Vikhroli. Nonetheless, in the wake of missing their ride home, they strike a discussion as life takes a progression of exciting bends in the road, and Nilesh winds up claiming a very surprising way of life when he comes to home. – Surya Komal
---
25.
De De Pyaar De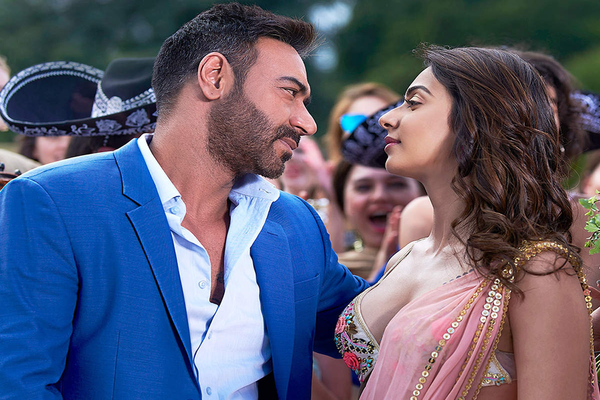 Starring – Ajay Devgn, Tabu
Director – Akiv Ali
Genre – Comedy
[Also feat. in Aditi's 'Unconventional Bollywood Movies' list]
De De Pyaar De portrays a different story. I won't deny the fact that I watched the film only because of the comic content. I always thought that Ashish (played by Ajay Devgn) will end up with Manju (played by Tabu). Happy Ending! No, they proved me wrong by stating the fact that love doesn't understand the age difference. The only definition of love understands is that of understanding and care.
---
24. Ek Villain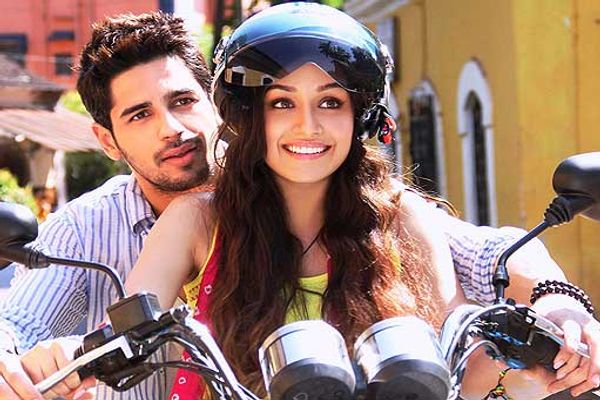 Starring – Sidharth Malhotra, Shraddha Kapoor
Director – Mohit Suri
Genre – Thriller
Ek Villain, the 2014 action thriller directed by Mohit Suri, primarily explores the plot with a well-adjusted plot, racy screenplay, terrific performances, especially by Ritesh Deshmukh and a pleasant-sounding soundtrack. Inspired by the South Korean revenge film, I Saw the Devil, Ek Villain is a decent one-time watch and yet another romantic hit for Shraddha Kapoor. – Surya Komal
---
23. Bhaag Milkha Bhaag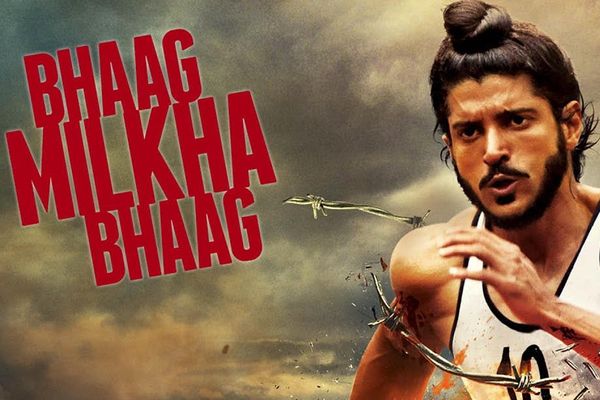 Starring – Farhan Akhtar, Sonam Kapoor
Director – Rakeysh Omprakash Mehra
Genre – Biopic
Bhaag Milkha Bhaag is hands down one of the best biopics ever made in Bollywood. This movie beautifully depicts the inspiring story of an athlete who works hard to achieve the status of "The Flying Sikh." The baseline of the film is – "No pain ever goes in vein." – Aditi Parikh
---
22. M.S. Dhoni: An Untold Story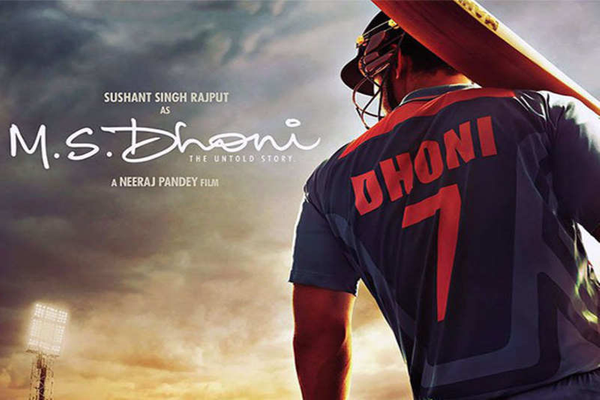 Starring – Sushant Singh Rajput
Director – Neeraj Pandey
Genre – Biopic
[This excerpt comes from Surya's 'MS Dhoni' Review]
Best Bollywood Movies on Hotstar: Directed by Neeraj Pandey and starring Sushant Singh Rajput in the lead role, M.S. Dhoni: An Untold Story enlightens the childhood and the early life of one of the most decorated Indian Cricket Team captain Mahendra Singh Dhoni. The film gives us a brief tour of Dhoni's tough struggle before making it to the National Team, the decisions and the sacrifices he had to make, his first job as a ticket collector in a railway station, his relationship with his family, ex-girlfriend and his wife.
Piecing together the significant moments from his young manhood, the film also compounds a highlight reel of all the crucial moments from his eminent career like winning the first-ever T20 World Cup or endearing the win of the fifty over World Cup nearly after 28 years.
---
21. Dishoom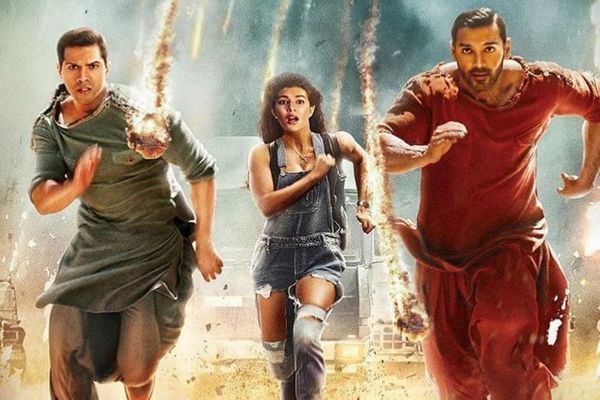 Starring – John Abraham, Varun Dhawan
Director – Rohit Dhawan
Genre – Action / Comedy
Established as a comedic action thriller, Dishoom is a fictional story about an Indian cricket player being kidnapped in the Middle East a few days before a tournament decider between India and Pakistan. Infuriated with the situation, the Indian Government dispatches a high-profile police officer Kabir Shergill (John Abraham) for investigation and is later accompanied by a jovial yet steadfast officer Junaid (Varun Dhawan) who later becomes a seamless ally for Kabir and plays a major role in the inquiry.
---
[Ranked in no particular order]
20. Raid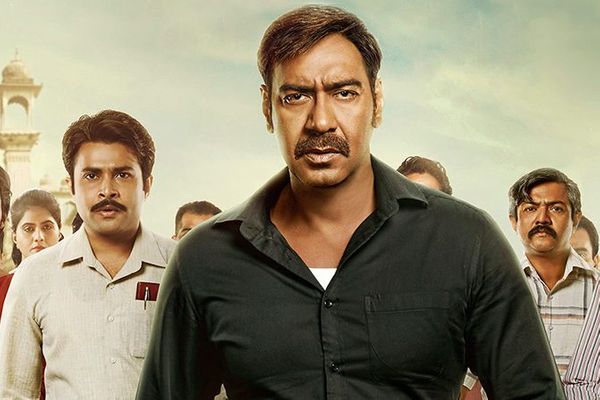 Starring – Ajay Devgn, Ileana D'Cruz
Director – Raj Kumar Gupta
Genre – Action / Crime
Raid is about an honest Income Tax Officer who tries his best to fight against income tax evasion by a well-known politician and continues to his raid for three days amidst all the threats. With decent performances from Ajay Devgn and a gripping story, this movie is worth a watch. – Shreeya Agarwal
---
19. Bala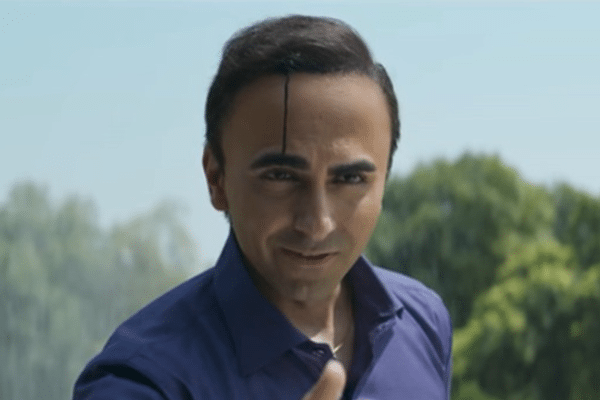 Starring – Ayushmann Khurrana, Pednekar
Director – Amar Kaushik
Genre – Comedy / Drama
['Bala' is featured at #8 spot in our 'Best Bollywood Movies of 2019' list]
Bala starring Ayushmann Khurrana in the lead role felt like a breath of fresh air. It is a story of a guy with a ton of swag who loses his hair in his twenties. Surprisingly, he always made fun of his bald teachers in school and now he ends up like them. The movie showcases his struggles to get a girl and how she left him. The performances by all the artists are worth an applause. One of the better and the Best Bollywood Movies on Hotstar.
---
18. Jolly LLB 2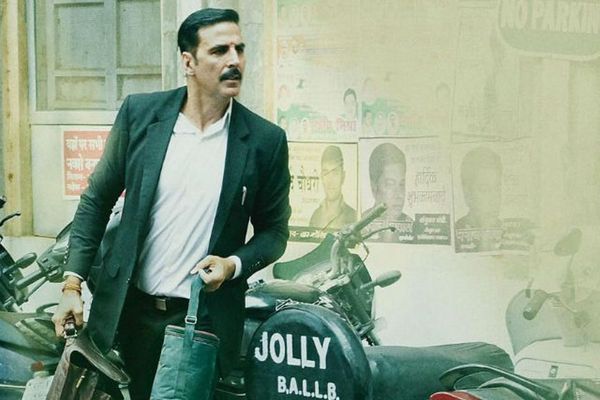 Starring – Akshay Kumar & Huma Qureshi
Director – Subhash Kapoor
Genre – Black Comedy
Jolly LLB 2 is a courtroom drama where the lawyer played by Akshay Kumar fights for injustice against a woman. It is a sequel to the first part which is much better than this film. However, Jolly LLB 2 is still worth a watch. The USPs of this film are the courtroom scenes and the storyline. – Shreeya Agarwal
---
17. Jolly LLB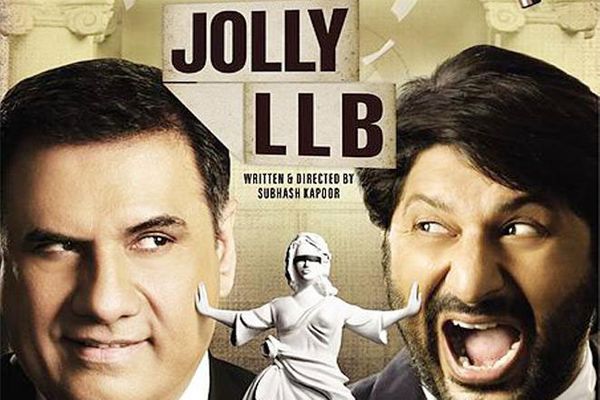 Starring – Arshad Warsi, Boman Irani
Director – Subhash Kapoor
Genre – Comedy
Jolly LLB is a black comedy-drama based on the fight for justice, and it mostly contains intense courtroom scenes. Arshad Warsi, who plays a lawyer, fights for justice for a poor woman. Her husband gets killed in a fake encounter. This leaves her no option but to beg him to take the case and fight for her. This is indeed a very good movie and worth a watch complemented by Arshad Warsi's acting, and the dialogues. – Shreeya Agarwal
---
16. Badhaai Ho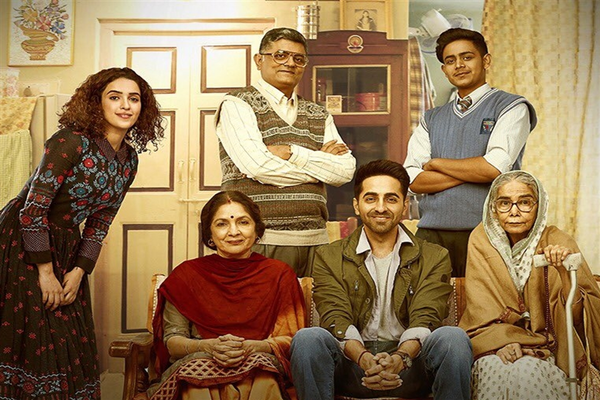 Starring – Ayushmann Khurrana, Sanya Malhotra
Director – Amit Sharma
Genre – Comedy Drama
[This movie is also featured in Surya's 'Best Movies of Ayushmann' article]
Badhaai Ho is a movie with a fresh idea and certainly is one the Best Bollywood Movies on Hotstar. A family where a 50-year-old, mother of two gets pregnant mistakenly. Further, the story progresses showing the embarrassment the family has to go through in the society, and how they fight it together. Badhaai Ho is entertaining, and at the same time, it will make us realize the importance of family. The USPs of this movie will include Neena Gupta and Gajraj Rao's at par acting skills, and the plot.
---
15. Chhichhore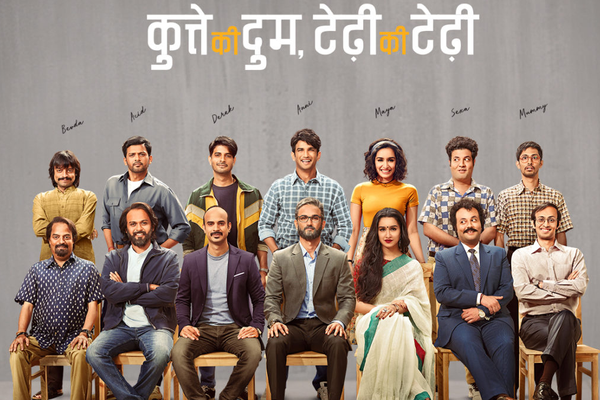 Starring – Sushant Singh Rajput, Shraddha Kapoor
Director – Nitesh Tiwari
Genre – Comedy
Best Bollywood Movies on Hotstar, Nitesh Tiwari, who certainly has some decent experience in directing comedies before, exceeded all the expectations and knocked it out-of-the-park once again with Chhichhore. Three years after the blockbuster success of Dangal, he returned to the director's seat with this two-hour twenty-five-minute comedy-drama starring Sushant Singh Rajput and Shraddha Kapoor in the lead roles.
[This excerpt comes from Surya's 'Chhichhore' Review]
Although Chhichhore feels like a mixture of many films you've seen in the past, it still impresses and entertains you in all aspects. It is a laugh riot filled with emotional moments, stellar performances and a beneficial social message to the younger audience.
---
[Ranked in no particular order]
14. Super 30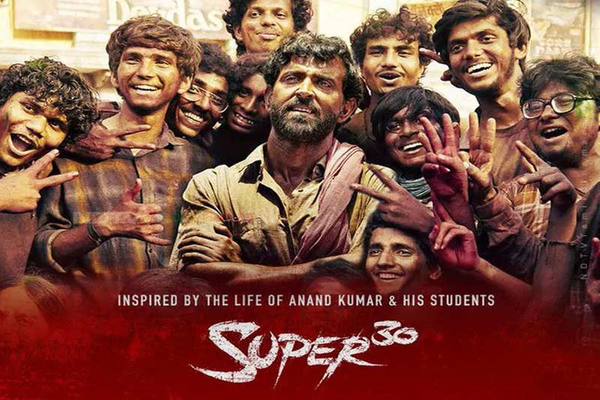 Starring – Hrithik Roshan & Mrunal Thakur
Director – Vikas Bahl
Genre – Biopic
[This excerpt comes from Nirmal's 'Super 30' Review]
The latest Hrithik Roshan starrer Super 30 directed by Vikas Bahl, is a biopic-drama about the educational program in Patna of the same name and its founder Anand Kumar. The movie also stars Mrunal Thakur, Virendra Saxena, Nandish Singh, and Pankaj Tripathi as the supporting cast and the 155-minute long narrative takes us through the hardships and hurdles faced by Anand Kumar in his life.
---
13. Sanju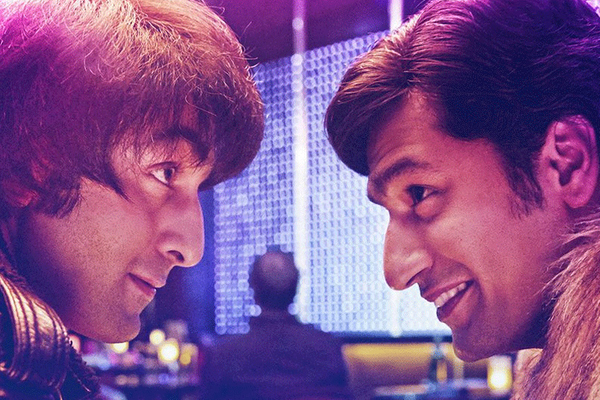 Starring – Ranbir Kapoor, Vicky Kaushal
Director – Rajkumar Hirani
Genre – Biopic / Drama
Directed by the acclaimed and celebrated director Rajkumar Hirani, Sanju starring Ranbir Kapoor in the lead role is a 'biopic' of the controversial yet admired film star Sanjay Dutt. The film explores the early days of his film career, his drug-addiction phase and his involvement in the 1993 Bombay bombings.
One of the Best Bollywood Movies on Hotstar, Sanju felt less like a biographical drama and more of a story that Dutt wanted to tell the audience through his point of view. Disgraced by negligent journalism, Dutt answers most of the significant questions about his drug use, involvement with the terrorists and his asinine behavior but I felt like many phases of his life are still left unexplored. But then again, the performances were top-notch and the relationships between the focal characters were remarkably displayed which makes Sanju an engaging film from beginning to end. – Surya Komal
---
12. My Name is Khan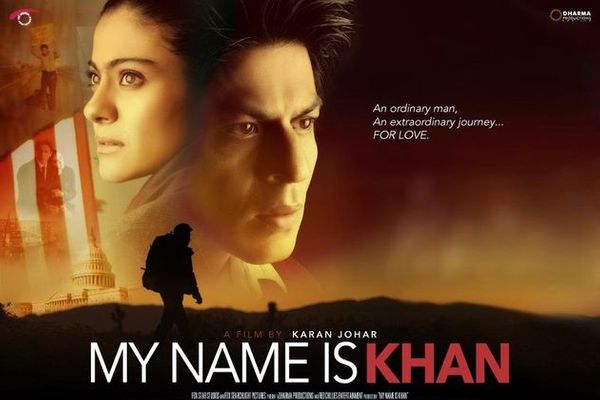 Starring – Shah Rukh Khan & Kajol
Director – Karan Johar
Genre – Drama
This 165-minutes drama revolves around Rizwan Khan, played by Shah Rukh Khan and his fight to get his love, Mandira back. It's a beautiful story shot in the USA. And you will fall in love with this film by one-go and is undoubtedly, Best Bollywood Movies on Hotstar. The USPs are the story and the songs. – Shreeya Agarwal
---
11. Neerja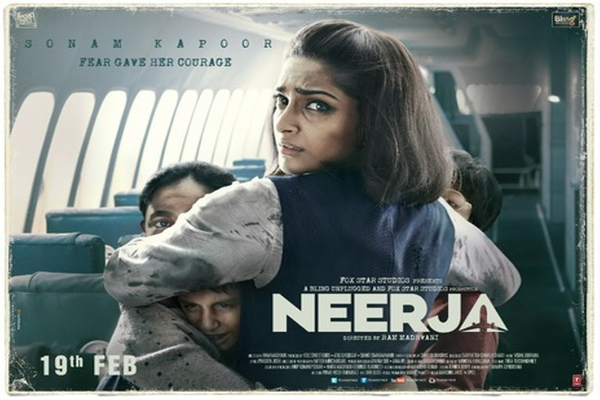 Starring – Sonam Kapoor & Jim Sarbh
Director – Ram Madhvani
Genre – Biopic
['Neerja' is also featured in Aditi's 'Women-Centric Bollywood Movies' article]
Starring Sonam Kapoor in the lead role, Neerja, directed by Ram Madhvani recounts the real-life story of Neerja Bhanot, the head purser of the Pan Am 73 airline which was hijacked by five Palestinian terrorists in Karachi, Pakistan on September 5, 1986. The movie itself is a heartwarming tribute to one of the most beautiful and inspirational women that we should all cherish, respect and be grateful. This is one of the finest biographical dramas to date and everyone involved in the movie should be commended for introducing us to a strong and stimulating persona. One of the Best Bollywood Movies on Hotstar.
---
10. Mission Mangal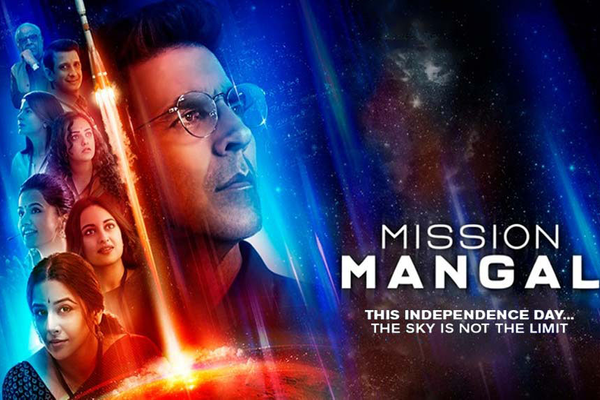 Starring – Akshay Kumar, Vidya Balan
Director – Jagan Shakti
Genre – Drama
['Mission Mangal' is feat. at #10 spot in our 'Best Bollywood Movies of 2019' list]
Best Bollywood Movies on Hotstar: In 2014, India launched it's indigenously made, Mars Orbiter Mission (MOM) or Mangalyaan and it created history. With a budget lower than Hollywood blockbusters, this was the first time a nation succeeded in the first attempt. The Mangalyaan mission captured the attention of people across this country because it was the tale of an underdog winning. Mission Mangal based on that triumph is funny, entertaining and backed by some great performances especially by Vidya Balan. Let the team of Mission Mangal lift your spirits with some pop patriotism, it is an enjoyable ride. – Anushree Chauhan
---
9. Ugly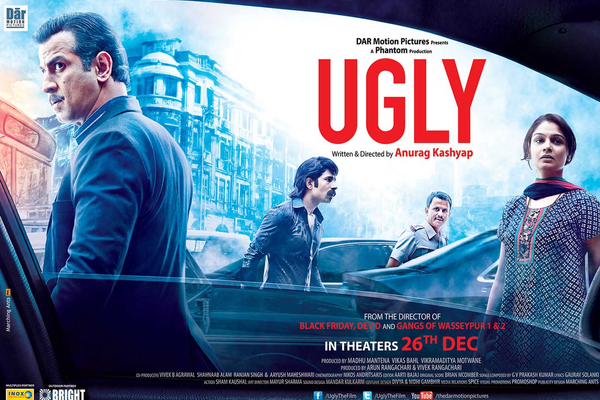 Starring – Rahul Bhat, Ronit Roy
Director – Anurag Kashyap
Genre – Thriller
Just like the name suggests, Ugly covers the different shades of grey and telecasts the ugliness of society. We all knew about Anurag Kashyap's special love for mysteries and thrillers, and this film is a brilliant example of both. Ugly is a tale of ordinary lives involved in extraordinary circumstances.
It starts with a struggling actor and his missing child followed by sequences that will make you utterly hate some characters initially. But, as the movie unfolds and characters develop on screen, opinions on most of the characters will gradually change. This change in your behavior will keep you on the edge of your seat.
---
[Ranked in no particular order]
8.
Drishyam
Starring – Ajay Devgn, Tabu
Director – Jeetu Joseph
Genre – Thriller
Drishyam is a remake of the Malayalam thriller of the same name directed by Jeetu Joseph, supported by wonderful performances from Ajay Devgn and Tabu. Subsequently, the movie makes us gel with the characters and keeps us constrained for the whole runtime with the expectation that the family should get spared. Papanasam additionally has an extraordinary re-watchability factor and is outstanding amongst other Best Bollywood Movies on Hotstar.
---
7. Baby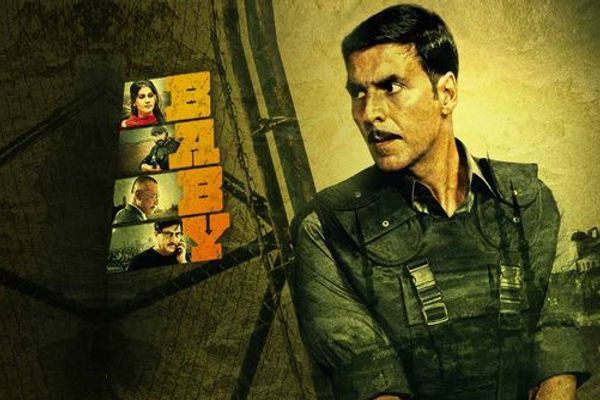 Starring – Akshay Kumar, Rana Daggubati
Director – Neeraj Pandey
Genre – Action Thriller
On the action-thriller side of things, one of the Best Bollywood Movies on Hotstar is Baby. Assembled as an enthralling thriller, Neeraj Pandey's Baby compiles a provocative screenplay and a wholesome storyline together making it a unique movie we usually come across from Bollywood. Baby will be an entertainer if you watch it for the first time without reaching a judgment by the first act. The movie takes its time to engage you as a viewer and conclusively turns out to be a watchable movie. Recommended for a casual watch. – Surya Komal
---
6. Bajrangi Bhaijaan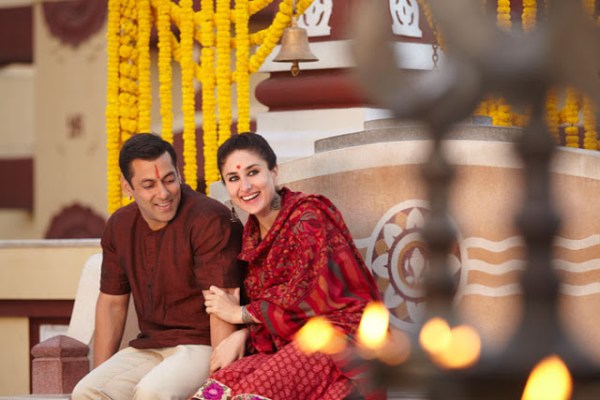 Starring – Salman Khan, Harshaali Malhotra
Director – Kabir Khan
Genre – Drama
With an emotional storyline about a missing girl from Pakistan, Bajrangi Bhaijaan explores many aspects of love, morality, and courage. It suffers a little with its gigantic run time, but in the end, after an emotional second act, I can say that this movie is certainly one of the Best Bollywood Movies on Hotstar.
---
5. Talvar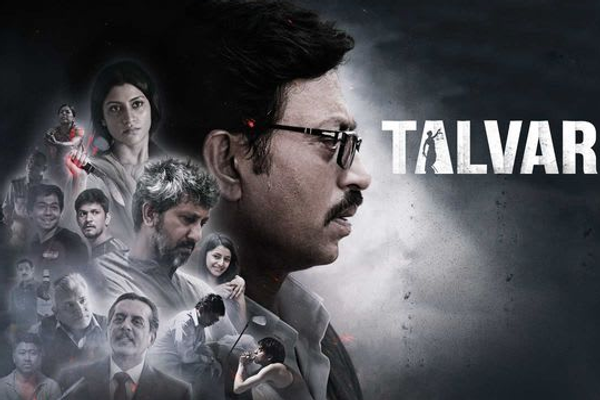 Starring – Irrfan Khan, Neeraj Kabi
Director – Meghna Gulzar
Genre – Mystery Thriller
This 2015 crime-thriller by Meghna Gulzar takes a deep-dive into the 2008 double murder case in Noida which became controversial for its ignorant judgment. Starring Irrfan Khan in the lead role, the movie narrates a few different perspectives of the murder and transforms it into a riveting edge-of-the-seat. The performances, direction and the suspense-filled storyline make Talvar one of the best Best Bollywood Movies on Hotstar and one of the best thrillers in the recent past. – Surya Komal
---
4. Highway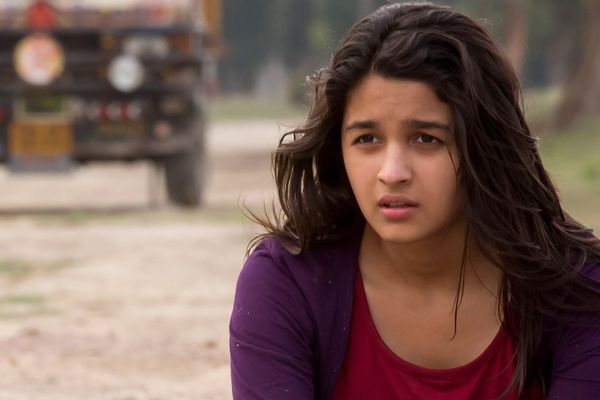 Starring – Alia Bhatt & Randeep Hooda
Director – Imtiaz Ali
Genre – Road / Drama
Best Bollywood Movies on Hotstar: We go through an inimitable vibe when it's an Imtiaz Ali's movie, the earnest emotions being captured authentically and profoundly is his trademark. Elevating his style to a whole new level, Highway is extremely a distinctive movie in which every single frame has a peculiar meaning to comprehend.
Highway is unorthodox in its approach and dismal with it's intent. There is something beyond the striking visuals and the superior music, Highway tries to be genuine in every way possible and exhibits a great prospect of a perfectly made alternate cinema. Definitely worth a watch if you're into these practical, gloomy genres. – Surya Komal
---
3. Panga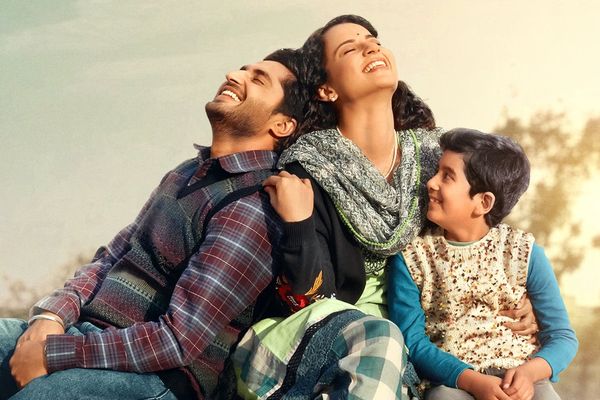 Starring – Kangana Ranaut, Richa Chadda
Director – Ashwini Iyer Tiwari
Genre – Drama
Ashwini Iyer Tiwari's third film, starring Kangana Ranaut, Richa Chadda, and Jassi Gill in the lead roles, is a charming and inspiring story of a previous Kabaddi player making her rebound following a rest of eight years.
Aside from Kangana, the credit for this stunning film goes to Ashwini Iyer Tiwari also. Similar to her debut film, Nil Battey Sanatta, which explored a fragile mother-daughter equation, Panga is her tribute to the female clan. Giving them the impulse to fly and that it is never past the point where it is possible to seek after one's fantasies. Unquestionably, a standout amongst other Bollywood Movies of 2020, up until this point.
---
2. Stree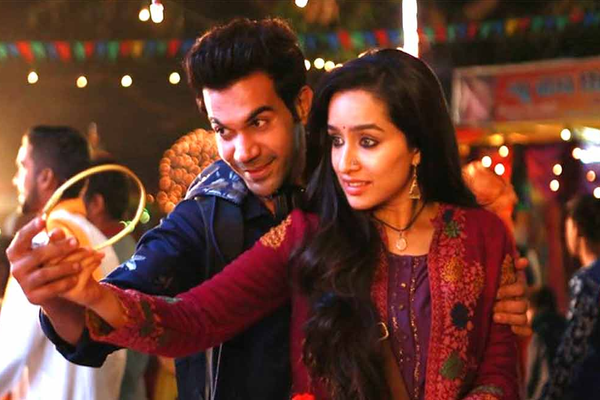 Starring – Rajkummar Rao & Shraddha Kapoor
Director – Mohit Suri
Genre – Action Thriller
Stree, one of the best commercially successful of 2018, also went on to become the biggest hit in Shraddha Kapoor's ten-year-long career. Her mysterious character not only played a pivotal part in the film but was also widely appreciated by the audience. Her innocence and charm also complimented her role, as Stree will forever remain as one of the most significant movies in her career. One of the Best Bollywood Movies on Hotstar.
---
1. RHTDM
Starring – R. Madhavan, Dia Mirza
Director – Gautham Menon
Genre – Romantic Drama
RHTDM is a sweet romantic movie about a guy who falls in love with a girl. He leaves no stone unturned to impress her and makes her fall in love with him. Not long before she finds out the hidden truth about him and makes him face his dark past. This movie will make you teary-eyed in the climax scene. It deserves not just one watch but multiple watches. USPs are the sweet romance and Madhavan's lover boy role. – Shreeya Agarwal
[Ranked in no particular order]
---
ALSO READ: BEST TAMIL MOVIES ON NETFLIX
ALSO READ: BEST TELUGU MOVIES ON AMAZON PRIME
ALSO READ: BEST MALAYALAM MOVIES ON AMAZON PRIME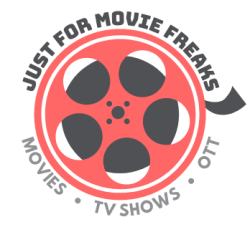 Latest posts by Team JFMF
(see all)