The 12 Best Movies of Vijay Sethupathi
Known as the Makkal Selvan of Kollywood, Vijay Sethupathi is undoubtedly Tamil Film Industry's most prominent talents and is on his way to proclaim the Superstar status. His sizeable filmography in such a short period of time also proves that he is one of the most hardworking actors in the town and he shows no signs of slowing down any time soon. Out of his 30+ movies, some were disappointing and few others turned out to be just fine. However, here are the Top 12 Movies which we think are the best in his remarkable acting career. Presenting the Best Movies of Vijay Sethupathi.
Last Updated on May 9, 2020
Also Read: Top 10 Best Movies of Rajkummar Rao
---
12. Orange Mittai (2015)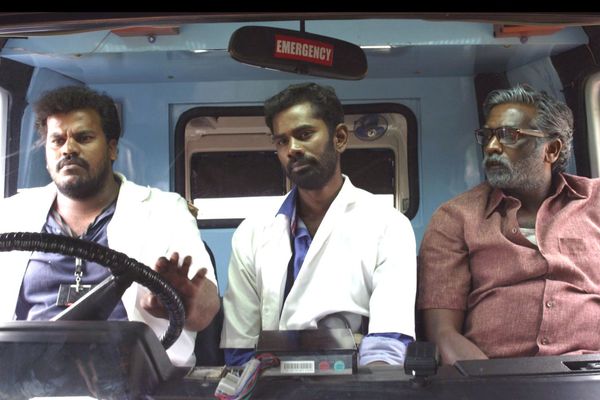 Director – Biju Vishwanath
Genre – Comedy
Orange Mittai directed by Biju Vishwanath tells the story of an elderly gentleman – Kailasam (Vijay Sethupathi) living in a world of loneliness who fakes an illness and gets into an ambulance with two paramedics companions (Ramesh Tilak and Arumughan Bala). As they drive around the town searching for a hospital that treats Kailasam's "illness," it is later revealed that Kailasam only wants to spend some quality time socializing with people. Choosing Orange Mittai as the first film to launch his production house and assisting the writing department displays the love of Vijay Sethupathi has towards cinema. Orange Mittai is an enjoyable ride with a runtime of just 100 minutes. – Sanjay Sethuganesh
---
11. Kadhalum Kadandhu Pogum (2016)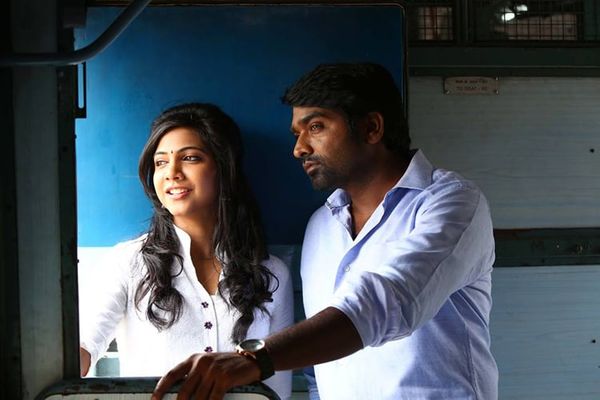 Director – Nalan Kumarasamy
Genre – Romantic Comedy
Kadhalum Kadandhu Pogum is an official remake of the South Korean film My Dear Desperado and is directed by Nalan Kumarasamy after his debut movie – Soodhu Kavvum. Also starring Madonna Sebastian as the female lead, the narrative is about a local gangster who dreams to own a bar and an engineering graduate girl in search of a job.
The remainder of the movie is about how they become friends and silently care for each other without expressing their feelings towards love. The director with his unique style of humor packs the story with many pleasant feel-good moments accompanied by Santhosh Narayanan's peppy music. Kadhalum Kadandhu Pogum will make sure to maintain a smile on your face till the very end. – Sanjay Sethuganesh
---
10. Idharkuthane Aasaipattai Balakumara (2013)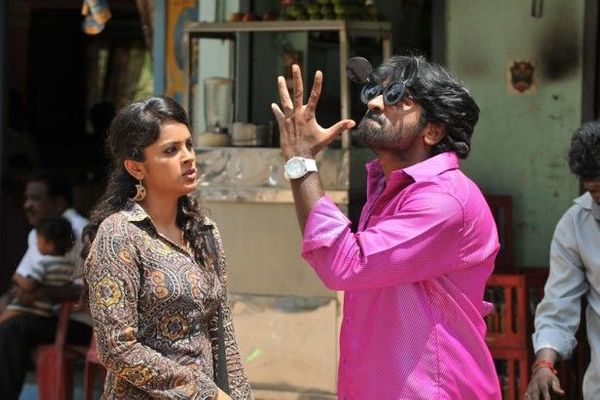 Director – Gokul
Genre – Comedy
Idharkuthane Aasaipattai Balakumara, a comedy-drama explores a humorous narrative when Bala (Ashwin), a sales agent in a bank, meets with an accident, after getting drunk. Also, he's in search of Kumar for his unique blood group to save a victim, but Kumar goes in search of alcohol due to his failing relationship status.
The iconic role of Sumaar Moonji Kumaaru, as a local guy, and with a trendsetting dialogue – "Kumudha Happy Annaachi!" garnered special attention to Vijay Sethupathi for his delivery and body language. Director Gokul's fresh new storyline and an engaging screenplay with multiple subplots successfully produced an entertaining comedic tale with melodious songs. – Sanjay Sethuganesh
---
9. Iraivi (2016)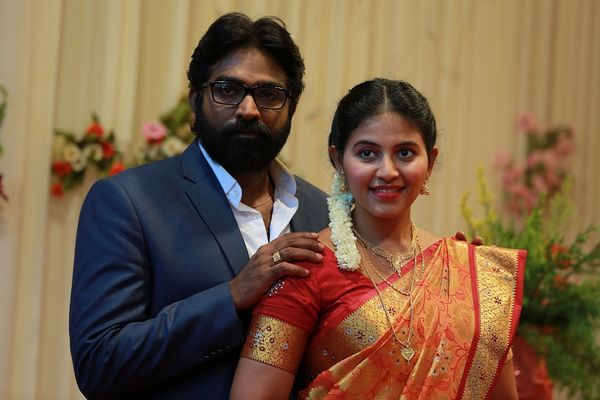 Director – Karthik Subbaraj
Genre – Drama
Iraivi (statue of a Goddess) is an emotional drama starring S. J. Suryah, Vijay Sethupathi in the lead roles and is directed by Karthik Subbaraj. Iraivi showcases different categories of women living around us and how their desires and emotions get caged because of their dependence on men. With many top-notch artists and mature writing, this movie stands tall in the list of Karthik Subbaraj's movies. A must-watch! – Sanjay Sethuganesh
---
8. Soodhu Kavvum (2013)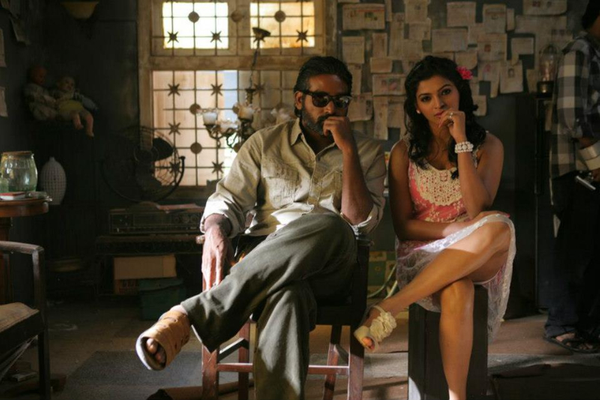 Director – Nalan Kumarasamy
Genre – Black Comedy / Thriller
Directed by Nalan Kumarasamy, Soodhu Kavvum also starring Bobby Simha and Ashok Selvan as the supporting cast once again explores the Black Comedy genre and is one of the early hits in Sethupathi's career. With a perfectly structured plot, exceptionally written screenplay and splendid execution, this movie deserves all the critical acclaim it received simply because it doesn't try to entertain the audience with generic commercial elements. It is a simple movie told in the most incredible way possible and with performances and characters which are relatable and enjoyable. One of the best films in Sethupathi's career. – Nikitha Kashyap
Also Read: Top 5 Best Movies of Kamal Haasan
---
7. Naanum Rowdy Dhaan (2015)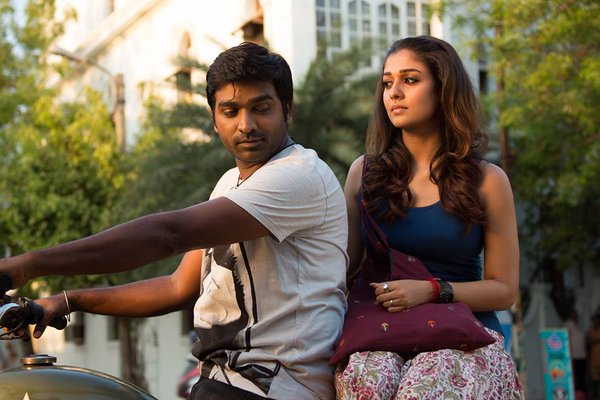 Director – Vignesh Shivan
Genre – Black Comedy
Naanum Rowdy Dhaan is a black comedy with some notable crew members like the director – Vignesh Shivan, the producer – Dhanush and the music director – Anirudh Ravichander and the main cast involving two highly talented artists Vijay Sethupathi and Nayanthara.
The film did profitably well at the box office with many critics sharing positive responses. Vijay is a funny, happy-go-lucky guy who falls in love with a deaf girl (Nayan) and avenges her father's death to win her heart. The plot might come across as a serious revenge drama but Vijay is hilarious the whole time which makes this a preferable family entertainer. Vijay Sethupathi shows that he has mastered the art of looking the role perfectly and he wins the audience this time too.
The story has a few loopholes but the lead characters cover it up with the brilliant screenplay. The film was mainly successful because of the lead roles who have contrasting personalities marking the beginning for both Vijay and Nayanthara to be one of the most popular onscreen pairs in the industry today. – Nikitha Kashyap
---
6. '96 (2018)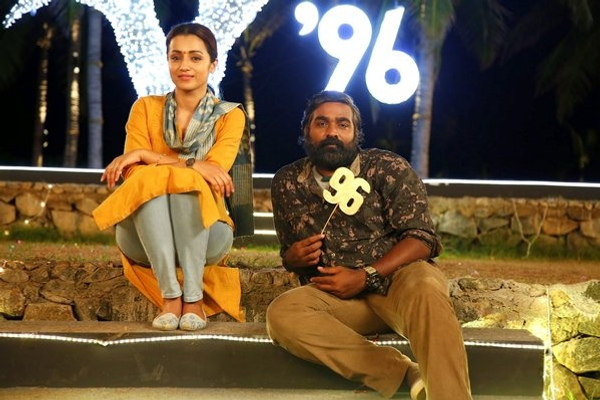 Director – Prem Kumar
Genre – Romance
Starring alongside Trisha Krishnan, '96 is one of most popular Kollywood movies in 2019 and is also revered as one of the best love stories in recent times. For all it's critical and commercial acclaim, director Prem Kumar deserves appreciation for showcasing a beautiful story that didn't rush and took time to settle. Certain scenes in the movie are long enough to create an impact as director Kumar gives ample time for us to dissolve into them.
Vijay Sethupathi is very natural with his acting skills and has given a subtle yet powerful performance. He expresses love, shyness, and sorrow through his body language. Trisha impresses everyone with her eyes and expressions and gives a very strong, deep, and unforgettable performance.
Forget Jessie, Jaanu will be remembered for a very long time. I would dare to say that '96 is a movie without a flaw, right from the introduction to the very end. This film will take you to a trip down memory lane, a journey of a lifetime and will surely stir your soul and make a lasting impression. – Nikitha Kashyap
---
5. Sethupathi (2016)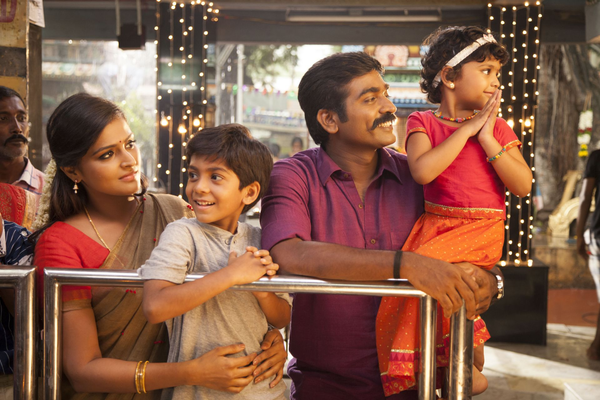 Director – Arun Kumar
Genre – Action / Thriller
Contrast to the previously mentioned movie, Sethupathi was a commercial blockbuster earning positive reviews from critics. Vijay Sethupathi plays a much different character here, proving that he can please the mass as well as the class. He is an honest, fierce and dedicated police officer who beats up thugs mercilessly throughout the movie which was similar to Singam, but, much more realistic and much less dramatic during action scenes which only made people love him more. The film proved his versatility earning him large appreciation by the class and love from the mass. – Nikitha Kashyap
Also Read: Top 5 Best Movies of Rakul Preet Singh
---
4. Pizza (2012)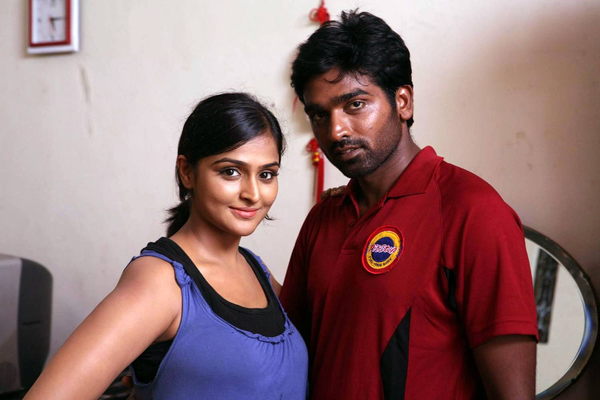 Director – Karthik Subbaraj
Genre – Horror
Still topping the list of my favourite mystery horror movies, Pizza was the stepping stone for the now glorious fame of Vijay Sethupathi. Well received by critics, Pizza became a level setter for all the horror movies thereafter, Vijay Sethupathi's innocent face expressing a multitude of emotions cleverly is a bliss to watch. Watching his performance, it's no surprise if one thinks that he was born to do this role, and he was! Though he was far from debuting to the industry by then, Pizza was definitely his debut to stardom.
The story of a lower middle-class couple who use a made up horror story to steal a fortune may not seem that brilliant but once you watch it you'll realize that the debut director Karthik Subbaraj played his cards almost too well and this film even landed a nomination at Filmfare for The Best Actor (Tamil) to Vijay and was remade into Telugu, Kannada, Malayalam, Hindi and Bengali. Overall this was the first time Vijay Sethupathi was recognized nationally which made all the difference in his career. – Nikitha Kashyap
---
3. Super Deluxe (2019)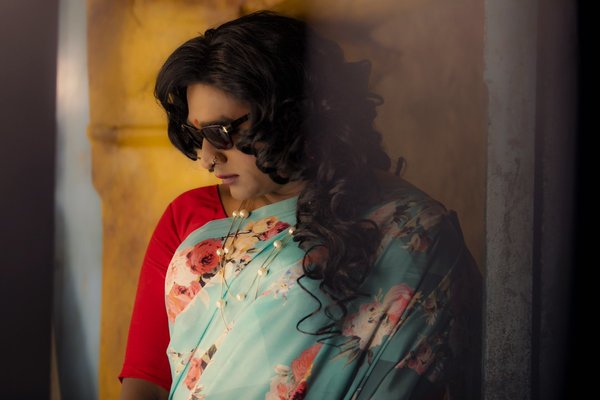 Director – Thiagarajan Kumararaja
Genre – Thriller
What if a boy discovers his mother in a porn film while watching it with his friends? What happens to a child when his father becomes a transgender? And how badly will a husband react when his wife confesses that her ex-boyfriend passed away during their sexual intercourse? Every one of these weird questions has been answered by the National Award-winning director Thiagarajan Kumararaja in Super Deluxe starring Vijay Sethupathi, Fahadh Faasil, Samantha Akkineni, Ramya Krishnan, and Master Ashwanth.
Vijay Sethupathi fits well into the role Shilpa, a transgender, and excellently performs his role through and through. The director, who garnered a cult fan base for his previous movie Aaranya Kaandam creates a similar world as Super Deluxe is a well-directed movie with an intriguing screenplay and the climax will blow your mind by the very end. – Sanjay Sethuganesh
---
2. Vikram Vedha (2017)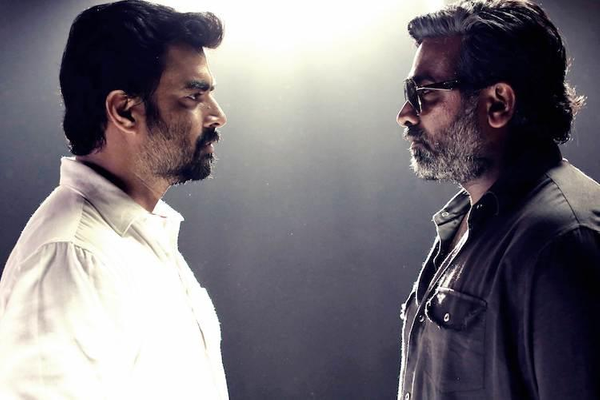 Director – Pushkar and Gayathri
Genre – Neo-Noir / Action-Thriller
Vikram Vedha, the 2017 neo-noir action thriller showcases the fierce showdown between an ardent and a ruthless gangster and is directed by the married couple Pushkar and Gayathri who never failed to impress us with their narrative style and direction.
Embracing the mythological characters Vikramaditya and Vedhalam as the main characters. The sheer brilliance of this film was showcased every time Vikram captures Vedha and the latter narrates a story of his life and asks him for his judgement on what he should have done during that situation. But, Vikram realises only later that Vedha has given him hints through the story he had narrated to him.
Overall, backed up by sheer acting skills of Madhavan and Vijay Sethupathi, top-notch technical brilliance and intense background score, Vikram Vedha is definitely one of the finest crime thrillers ever made in Kollywood with deeply layered, well put-together characters. – Nikitha Kashyap
---
1. Dharma Durai (2016)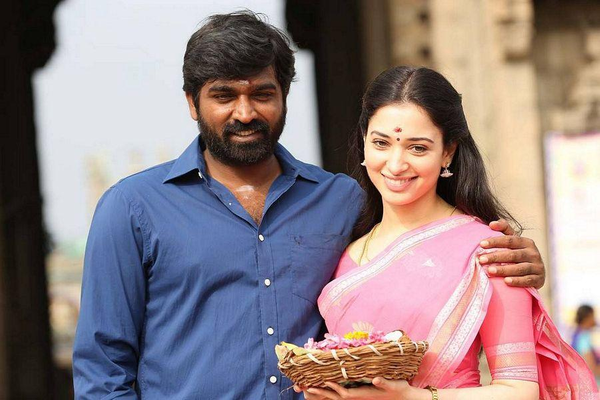 Director – Seenu Ramasamy
Genre – Drama
Directed by Seenu Ramasamy, Dharma Durai is one of the recent hits in Vijay Sethupathi's prolific career. The storyline follows the journey of a village doctor who turns alcoholic after his brothers create ruckus in his love life and Sethupathi plays the titular role, Dharma Durai with Tamannaah and Aishwarya Rajesh filling in as the female leads.
Even with a standard plot, this movie, however, received all the critical appreciation when it comes to the screenplay, emotional elements, execution and Yuvan Shankar Raja's euphonious music and background score. Vijay Sethupathi was once again remarkable as far as his stellar performance goes alongside with the remaining cast. Dharma Durai is and will remain as one of the best emotional movies in Sethupathi's career. – Nikitha Kashyap
---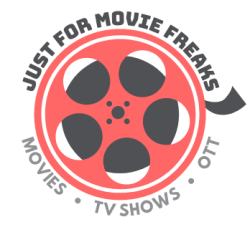 Latest posts by Team JFMF
(see all)