Top 5 New Shows on Netflix You Shouldn't Miss!
Netflix has become a repository of a bewildering array of original content and those that it acquires in post-production (like You). In fact, some of the biggest names in Television and Films are now moving the production of their new content to Netflix. This makes it very difficult to keep up with new releases and selecting which ones to watch. Don't worry, we provide you a sneak peek into five shows on Netflix you should watch on the next binge.
---
5. Russian Doll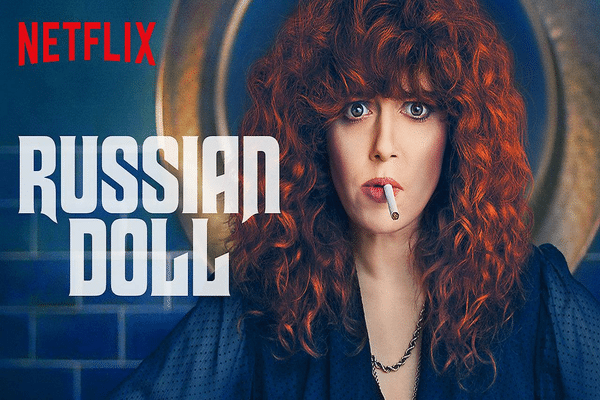 Cast – Natasha Lyonne, Charlie Barnett
No of Seasons – 1
No of Episodes – 8
Genre – Comedy, Drama, Time Travel
We have seen the time loop type stories done in films and television, including the greatest of them all: Groundhog Day. So much so that it is difficult to do anything truly original in this genre yet somehow Russian Doll manages to achieve exactly that. The show stars Lyonne as Nadia, a 36-year-old New Yorker, who is stuck in a time loop where every time she dies she ends up in the same place: The bathroom at her birthday party. The rest of the show follows her journey of life, death, and resurrections. Every iteration of the loop feels fresh and adds to the story, ensuring that you are never bored. This show has witty, dark humor which when delivered by the incomparable Lyonne as Nadia is both funny and poignant.
---
4. Bodyguard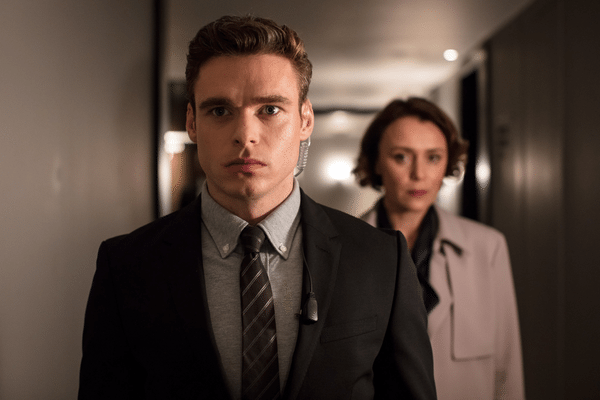 Cast – Richard Madden, Keeley Hawes
No of Seasons – 1
No of Episodes – 6
Genre – Drama, Political Thriller
Originally created for BBC, this British, edge-of-your-seat thriller was acquired by Netflix for worldwide distribution. Helmed by Richard Madden, Bodyguard is the story of Police Sergeant David Budd, a British Army war veteran with PTSD who works as a bodyguard in the London Metropolitan Police Service. He is tasked with protecting a Conservative Politician, Julia Montague (Keeley Hawes) whose politics he loathes. The show was one of the most watched dramas on BBC since 2008 and alongside critical acclaim, Madden won the Golden Globes just a few months ago for his performance. Without giving too much away, it is fair to say that Bodyguard is an intense and addicting psychological thriller with an absorbing storyline.
---
3. You
Cast – Penn Badgley, Elizabeth Lail, Shay Mitchell
No of Seasons – 1
No of Episodes – 10
Genre – Crime Drama, Psychological Thriller
Another psychological thriller that was acquired by Netflix, this American show is based on Caroline Kepnes's eponymous novel. It is the story of Joe Goldberg (Badgley), a bookstore clerk and his obsession with a customer, Guinevere Beck (Lail). He feeds his obsession by tracking her through social media and technology thus also underscoring the dangers of oversharing online. The writing is very sharp and the primary actors are fantastic if somewhat scary. Netflix has announced that it is renewing the show for a second season which will be based on Kepnes' follow-up novel Hidden Bodies, so we can look forward to more stories about the psychopath in the age of social media.
---
2. Sex Education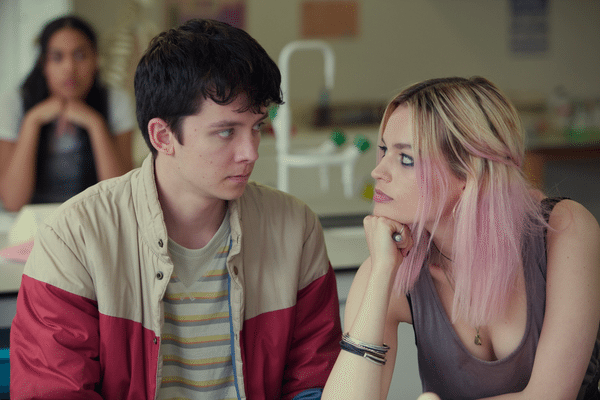 Cast – Gillian Anderson, Asa Butterfield, Emma Mackey, Ncuti Gatwa
No of Seasons – 1
No of Episodes – 8
Genre – Teen Drama, Sex Comedy
A British Comedy about a 16-year-old Otis Milburn (Butterfield) and his sex-therapist mom (Anderson), Sex Education is unlike other Teen Sex comedies. The world of this show is realistic, relatable and surprisingly witty. By answering awkward questions and advising his peers through a confusing time in their lives, Otis explores his own understanding of life. The extremely talented cast delivers a refreshing take on high school and despite being the nudity and explicit scenes, this really is a coming-of-age story. Special props to the show for incredible performances by Gillian Anderson and Asa Butterfield.
---
1. The Haunting of Hill House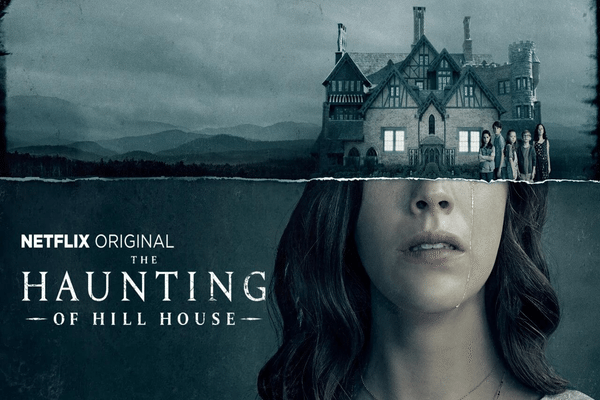 Cast – Michiel Huisman, Elizabeth Reaser
No of Seasons – 1
No of Episodes – 10
Genre – Supernatural Drama, Horror
The Haunting of Hill House is the first season of the Anthology series The Haunting. Loosely based on the book of the same name by Shirley Jackson, The Haunting of Hill House provides some spine-chilling scares through its narrative of the Crain Siblings as adults who are forced to confront the trauma that went they through as children living in the creepy Hill House. This show has received critical acclaim despite the fact that it has deviated a lot from its source material and makes great viewing for the fans of the horror genre. Netflix has also renewed The Haunting for a second season titled The Haunting of Bly Manor, which is to be based on The Turn of the Screw by Henry James, set to be released in 2020.
---
Latest posts by Anushree Chauhan
(see all)