Four More Shots Please! Review: Erotogenic and Not-So-Hot!
Reading Time:
2
minutes
Starring – Maanvi Gagroo, Sayani Gupta, VJ Bani and Kirti Kulhari
Director – Anu Menon
Genre – Drama
Streaming Platform – Amazon Prime
---
Introduction
Directed by Anu Menon, "Four More Shots Please" is a ten episode series which revolves around the life of four women, who can't get their sh*t together and become friends in a bar, which later becomes their hangout spot where they discuss their everyday problems.
Siddhi Patel (Maanvi Gagroo) hails from a wealthy family, and her mother always has a reputation of keeping in-between her rich friends and raises Siddhi without showering her with love and care. Damini (Sayani Gupta) is a successful start-up owner, has an OCD problem and her company's board of directors hate her. Umang (VJ Bani) is a run-away from home, works as a physical trainer in a gym for high profile clients, and is also bi-sexual. Anjana Menon (Kirti Kulhari) is a single mother, lawyer by profession, has mommy-guilt and shares custody of her daughter with her ex-husband Varun (Neil Bhoopalam). All the four, rant about their life, make fun of each other, in a bar owned by Jeh Wadia (Pratiek).
Rationalization
So, the writers managed to talk about the problems faced by modern women in the society. Each of the characters goes through their own life trauma and seek each others company to find solutions to their problems. But, rather than finding a way out, they get drunk and have sex. The entire series is filled with countless lip locks and sensual sequences which, after a while, were absurd to watch.
The characters were etched well, a solid background is established for them, and they shape up decently. The script could've been developed more on the feminist side of things cause even when you look at it from a feminist standpoint, certain things look nonsensical. It is so ridiculously written that after certain episodes you'll find the characters turning selfish, self-obsessed and pleasure seekers who are ignoring the feelings of the guys they hooked up with. So, that's where the writers have gone overboard. On a positive note, I only agree with the character Umang (VJ Bani) as she was the only one who had a genuine issue, that too with the larger society, who don't accept her sexuality. Rest ruin their relationship only because of their inability to cope with it.
Conclusion
Nevertheless, Four More Shots Please is an easy binge. The sensual scenes keep you hooked along with the fun the characters have among themselves by pulling each other legs. Overall, it provides the entertainment factor, but, compromises largely on its content.
Rating – 2.5/5 | Grade – C+
---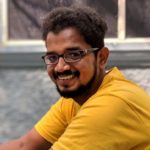 This is Nirmalraj from Chennai and I founded this website with my friend in 2012. Since then, we are focused in bringing quality content, reviews which are not biased and thrive on giving the audience our honest insights about any movie or series'. Over the years I have watched countless number of movies and have written reviews for most of them, primarily focusing on Tamil movies. I am mostly into any kind of movies and have no particular favourite genre. I idolize Superstar Rajinikanth and my favourite films & series are Vaaranam Aayiram, Baashsha, Inglorious Basterds, The Dark Knight, Game of Thrones, Black Mirror and much more.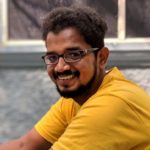 Latest posts by Nirmal Raj (see all)
Please follow and like us: