Throwback Thursday: The Way Way Back [Review]
Reading Time:
1
minute
Verdict – "Sweet! Touching! Blissful!"
The Way Way Back narrates the storyline of a tired and an unhappy middle-aged teen and how did a humdrum summer, surprise his life in the midst of family issues.
With a predictable plot, this film bestows you with all the sweet and bitter things that we experience in our real lives. The sensible story will make you feel easier as we often see ourselves in the narrative which made the film more emotional and poignant.
Fun Fact: In order to save money, the filmmakers decided to not get trailers for the actors, and instead decided to rent a house for the duration of filming (approx. 6 weeks), where the actors could go between takes. The house turned into a popular hangout spot for the cast and crew, and they would often go to the house even during weekends or days off. (Source – IMDb)
The directorial work by Nat Faxon and Jim Rash was impressive as they were successful in delivering an uncomplicated narrative. The performances from Sam Rockwell and Toni Collette are touching, and Liam James was decent as the main lead.
Overall, The Way Way Back is a delightful movie which will move you with its expressive drama, and if you're sensitive or emotional, you'll have a blast watching this movie.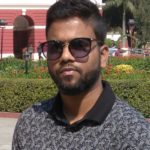 Chillin'…Dreamin'…Surviving!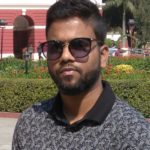 Latest posts by Surya Komal (see all)
Please follow and like us: