Marvel Cinematic Universe Movies Ranked from Worst to Best
Reading Time:
11
minutes
Our fascination with superhero movies goes a long way back. Superman, Batman, Spider-Man and company have made sporadic appearances on the big screen, sometimes even in teams like Fantastic Four and X-Men franchisees. And yet, 2008's Iron Man was a bold experiment in the genre, being the first self-produced film from Marvel Studios. This was the start of a series of 21 movies (so far) that was unlike anything we had ever seen before and it has become standard for people to wait for end credits scene to get a peek into the future of this universe.
Although, not all the films in the series have been as good as that first time Robert Downey Jr donned the Iron Man suit, they have all had one thing in common: They have enthralled a wide audience, they have made superhero movies cool again; it is not just something for the nerdy comic book fan anymore. While the solo movies have given us background on the specific heroes, the team-up as Avengers has gone beyond the brief and created epic adventures that have captured our collective imaginations. As the Phase 3 of MCU comes to an end with Captain Marvel and the upcoming Avengers: Endgame, here's reminiscing on the best and worst of the Marvel Cinematic Universe.
---
21. The Incredible Hulk (2008)
Director – Louis Leterrier
Starring – Edward Norton and Liv Tyler
Starring Edward Norton as Bruce Banner, The Incredible Hulk is the second film in the Marvel Cinematic Universe which is retconned after Mark Ruffalo replaced Norton in the future Avengers films. Although, it received praise for its action sequences, production design and the portrayal of the titular character, The Incredible Hulk remains as a forgotten movie of the MCU and is one of the reasons why it's placed at the bottom of this list.
---
20. Captain Marvel (2019)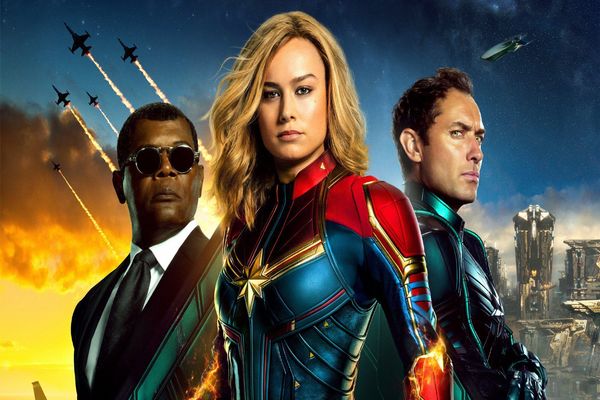 Directors – Anna Boden and Ryan Fleck
Starring – Brie Larson and Samuel L. Jackson
Introduced as the twenty-first film in the MCU, Captain Marvel, is the company's first female-led Superhero film, starring the Oscar-winning and supremely talented actress Brie Larson in the lead role along with Samuel L. Jackson reprising his prominent character, Nick Fury. Moving on to the drawbacks of the film, directors Anna Boden and Ryan Fleck hyperfocused on creating entertaining moments rather than telling a cohesive story and establishing an appealing character that we can all get behind. As a result, this film fails in setting up its own universe and lacked imagination and intrigue. A passable and a forgettable origin film!
---
19. Iron Man 2 (2010)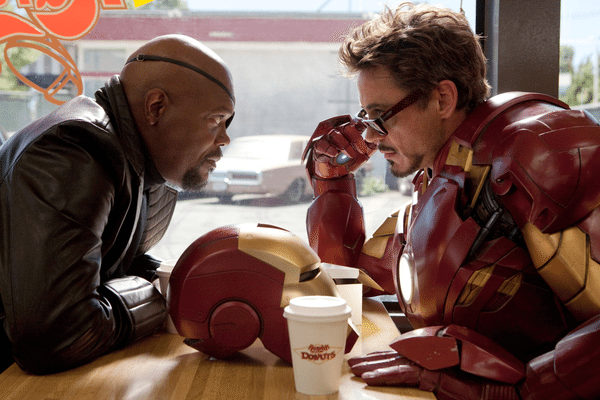 Director – Jon Favreau
Starring – Robert Downey Jr. and Gwyneth Paltrow
Welcoming our beloved superhero back to the screen, Iron man 2 is another win for Marvel Studios. With the introduction to S.H.I.E.L.D which connects Tony to other important characters like Nick Fury and Natasha Romanoff, this movie is not just bling. It has surprisingly violent action, a little more value to Stark's personality and the details of his technology. The movie is interesting and definitely acts as a bridge between Stark and his role in S.H.I.E.L.D.
---
18. Ant-Man and the Wasp (2018)
Director – Peyton Reed
Starring – Paul Rudd and Evangeline Lilly
Directed by Peyton Reed, Ant-Man and the Wasp is the 20th movie in the illustrious Marvel Cinematic Universe and stars Paul Rudd, Evangeline Lilly, Michael Douglas, Michael Peña in recurring roles and Hannah John-Kamen portrays the villainous character of Ghost alongside with Walton Goggins. Ant-Man and the Wasp felt like the majority of the Marvel films; packed with entertaining action scenes, quick-fire comedy and a minimal intrigue added to the plot. Fortunately, there's plenty of fun to be had with this film, but, it's just easily forgettable the next day.
---
17. Thor: The Dark World (2013)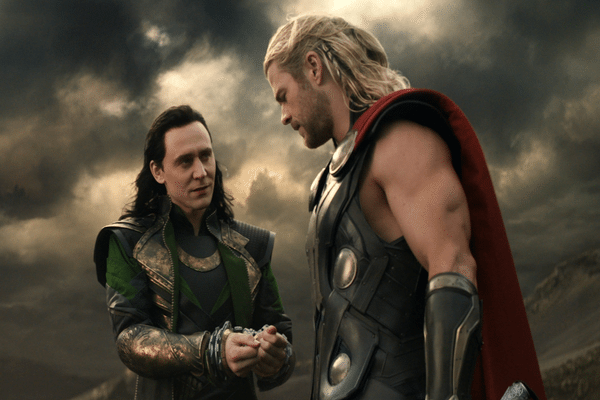 Director – Alan Taylor
Starring – Chris Hemsworth and Natalie Portman
Serving as the direct sequel to the 2011 film, Thor: The Dark World is a fun gratifying experience. The movie did have some serious weak spots, but, it's pleasurable vibe and stunning visuals made the movie an enjoyable watch.
---
16. Iron Man 3 (2013)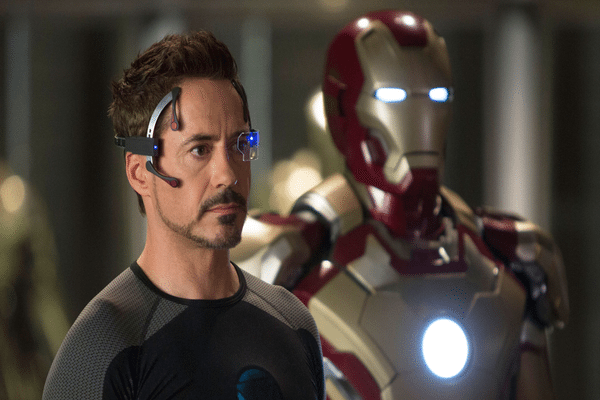 Director – Shane Black
Starring – Robert Downey Jr. and Gwyneth Paltrow
Fast, exhilarating and a highly entertaining film, Iron Man 3 doesn't transact with different things; the same old Hollywood story is dealt with all sort of tiny things that make sense throughout the movie. It doesn't leave you with uncertainty nor makes you think repeatedly like a Christopher Nolan film, it aspires to give you a 150-minute entertainment and succeeds in doing so.
---
15. Guardians of the Galaxy Vol. 2 (2017)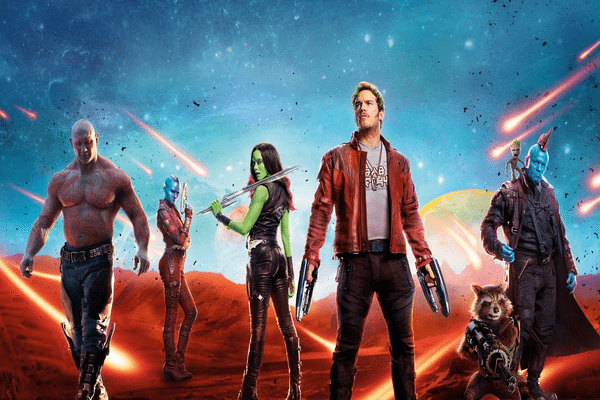 Director – James Gunn
Starring – Chris Pratt and Zoe Saldana
Guardians of the Galaxy 2 did not work out very well as a solo movie but built important foundations for our future supervillain, Thanos. His relationship with his daughter is highlighted while the rest of the characters move on to a completely parallel plot. Ego who is Peter's (aka Starlord's) father is introduced as a potential villain from the beginning of the movie itself and we find ourselves finding out more and more about each guardian throughout. It is engaging but not quite satisfying. There are emotional moments with Yondu's sacrifice and the Peter-Gamora relationship but it does not contribute much to the entirety of the MCU since we associated it only with The Avengers. But if you want to fully comprehend Infinity War, this movie has to be an important part of your homework.
---
14. Avengers: Age of Ultron (2015)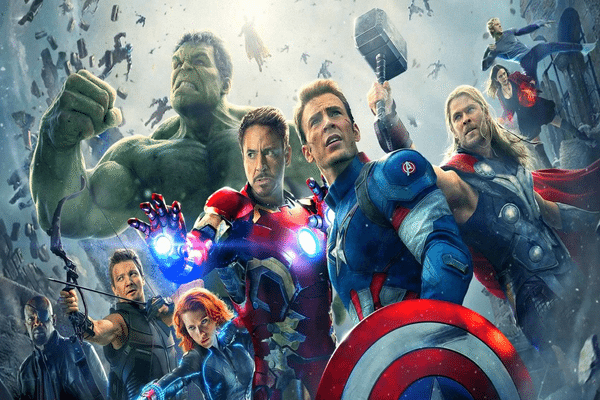 Director – Joss Whedon
Starring – Various
Marketed as one of the biggest MCU movies, Age of Ultron is an enthralling experience, with riveting action sequences, funny humor, and interesting characters. However, from a critical standpoint, this movie is a letdown when compared to its prequel, as it never tells a unique story which we've certainly not seen it before.
---
13. Thor (2011)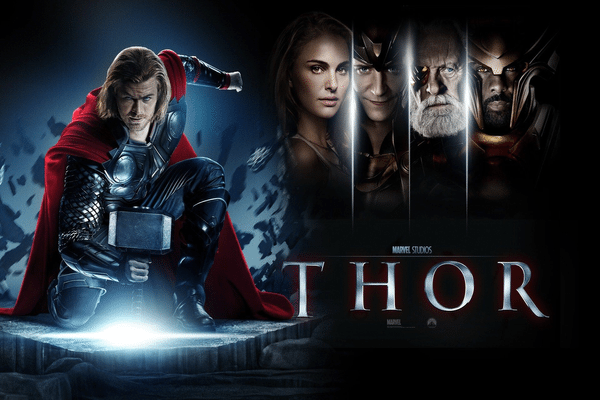 Director – Kenneth Branagh
Starring – Chris Hemsworth and Natalie Portman
Thor is one of the most powerful and loved characters by people all over the world today. But this Asgardian wasn't always welcomed with open arms and applause. If you wonder why, you should watch this movie. Chris Hemsworth has definitely improved his performance…now. With limited action and an elaborate story, Thor came off as a rather dumb Disney hero who liked making grand entrances and getting into fights. The only good part was the history. Thor explaining the history of the nine realms and Asgard were probably the most interesting scenes in the movie. Odin and Loki were introduced well in the movie which was essential for future plotlines. But it was a commercial success and a decent character foundation for Thor and Loki.
---
12. Ant-Man (2015)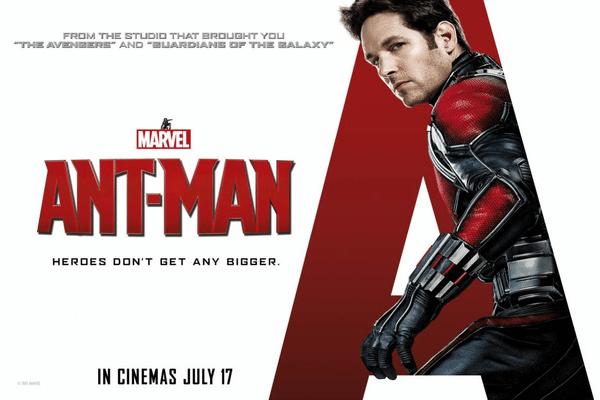 Director – Peyton Reed
Starring – Paul Rudd and Michael Douglas
Ant-Man was a fun little movie theater experience that will appeal you if you don't take the plot too seriously. The comedy, visual effects and the performances made the movie tolerable to watch. But, it was not stimulating nor distinct in it's approach.
---
11. Captain America: The First Avenger (2011)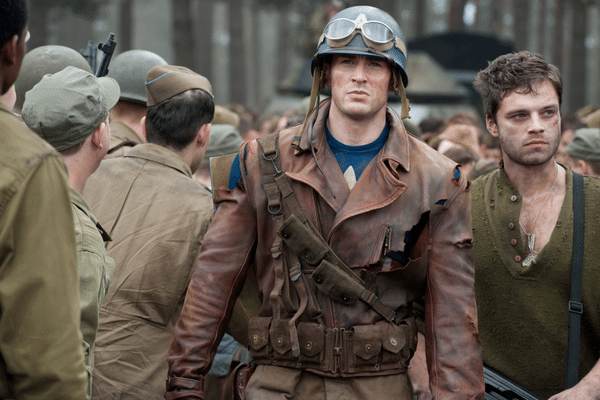 Director – Joe Johnston
Starring – Chris Evans and Tommy Lee Jones
Still qualifying as one of the best movies of the MCU, Captain America: The First Avenger is the best introduction to such an iconic character. Chris Evans plays the role of Steve Rogers almost effortlessly and the set background of the 1940s gives him all the more charm. There is a brief storyline involving the Nazis, The Red Skull and the tesseract which formed the basis for The Avengers. The action and the characters behave as elements of a typical old action movie and mark the beginning of a hero we could never forget, Captain America.
---
10. Captain America: The Winter Soldier (2014)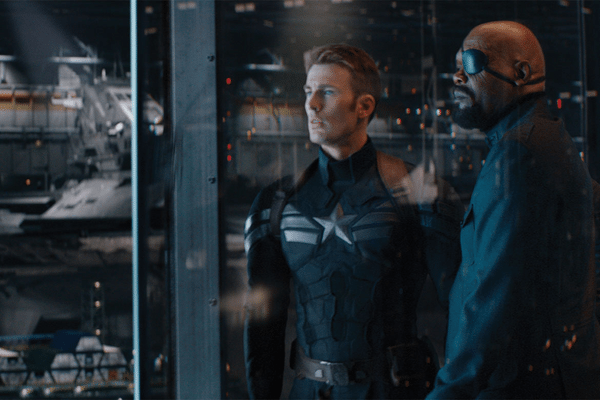 Directors – Anthony Russo and Joe Russo
Starring – Chris Evans and Sebastian Stan
[This excerpt comes from Surya Komal's The Winter Soldier review from 2014.]
What revered me the most about this movie was that its uncommon and novel when compared to every other superhero movie. Constructing a new genre in the superhero movie franchise, Captain America: The Winter Soldier narrates it's own story in a contemporary format where we get to experience spectacular action sequences, relentless political drama and a much needed gratifying humor that we all enjoy. The novelty that Russo's brought to the big screen was astonishing and will entertain every single viewer. A film fiesta!
---
9. Captain America: Civil War (2016)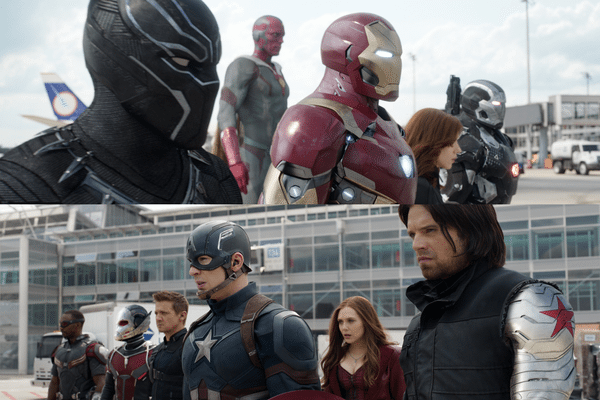 Directors – Anthony Russo and Joe Russo
Starring – Various
Following the commercial success of Avengers: Age of Ultron, Captain America: Civil War is the thirteenth film in the MCU and is marketed as the ultimate superhero showdown starring Captain America, Iron Man, The Winter Soldier and all of your favorite exemplars. Directed by The Russo Brothers (who previously helmed The Winter Soldier), this movie contemplates more on the emotional side of our beloved Avengers. Captain America: Civil War was an entertaining watch and the underlying emotion, significance, that this film had in its approach was skillfully presented. And also, the witty one-liners and the astounding action sequences raised up the compelling aspect of the film as its one of the well-written and executed superhero movies of all time.
---
8. Spider-Man: Homecoming (2017)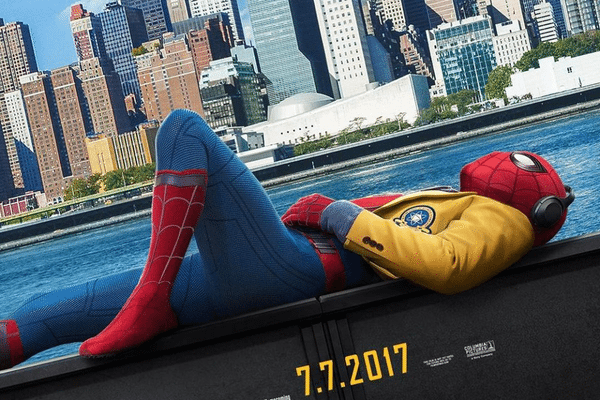 Director – Jon Watts
Starring – Tom Holland and Michael Keaton
Directed by Jon Watts, Spider-Man: Homecoming is the third rendition of the character of Spider-Man with Sam Raimi's trilogy and Marc Webb's duology under the Sony Pictures Network's umbrella and now the new version is supervised by both Marvel Studios and Sony Pictures Networks. Jon Watts who directed a much different and a smaller film previously called Cop Car, had done a tremendous job in portraying the character of Spider-Man with an easy likable tone. The film was well paced, the action scenes were choreographed competently and gave a well-defined picture to the audience of what can they expect from a future Spider-Man film.
---
7. Guardians of the Galaxy (2014)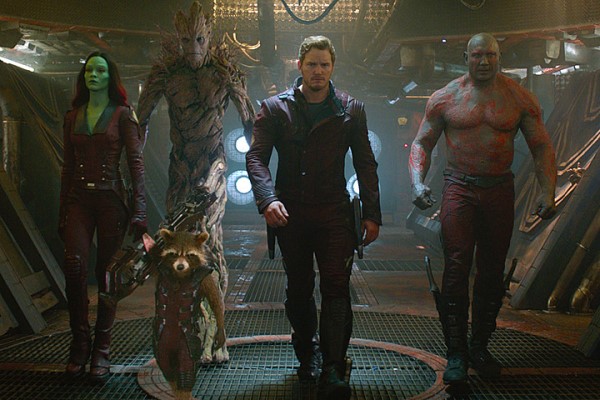 Director – James Gunn
Starring – Chris Pratt and Zoe Saldana
One imposing component about Guardians of the Galaxy is that by the end of the movie you will fall in love with these non-human characters which was feasibly unforseeable. It is a surprising gift box filled with all the necessary elements of action, emotion and humor which perfectly sums up the term "Summer Movie Blockbuster". It sets up the storyline flawlessly for the Marvel cinematic universe and builds it's own place high above on the best Marvel movies chart.
---
6. Black Panther (2018)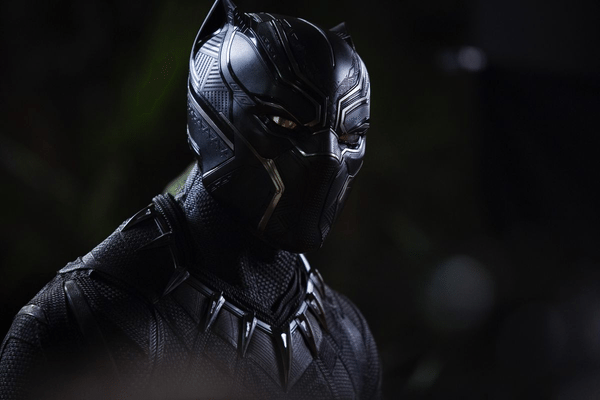 Director – Ryan Coogler
Starring – Chadwick Boseman and Michael B. Jordan
Debuting at 235 million dollars on a four-day weekend, Black Panther had the biggest opening weekend in February, biggest non-sequel opening weekend, biggest solo superhero launch of all time, biggest pre-summer opening weekend, second biggest comic book superhero opening weekend and the fifth biggest opening weekends of all time. Black Panther lives up to the hype and is undoubtedly one of the best stand-alone superhero films in the MCU right beside The Winter Soldier, Iron Man and Thor Ragnarok. Similar to Logan, this film didn't feel like a generic superhero film as it presented us enjoyable characters, pleasing performances and a dazzling look at the world of Wakanda. An excellent entry to the Marvel Cinematic Universe.
---
5. Thor: Ragnarok (2017)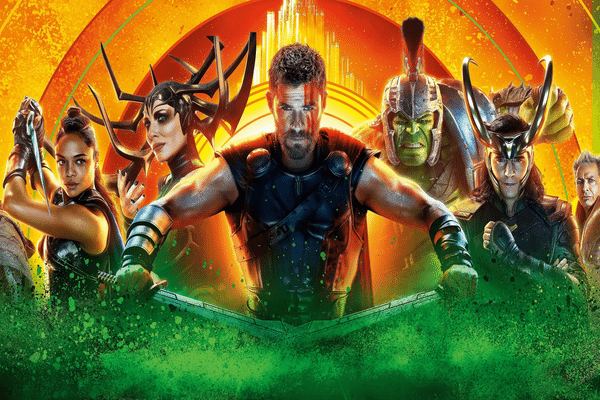 Director – Taika Waititi
Starring – Chris Hemsworth and Mark Ruffalo
Directed by Taika Waititi (known for directing What We Do in the Shadows), Thor: Ragnarok is the 17th film in the Marvel Cinematic Universe and is the third installment of the Thor franchise. This film also presents us with the dynamic team-up of Thor and Hulk after two years of absence since the events of Avengers: Age of Ultron. Ragnarok is one of the funniest Superhero films you will ever see and is one of the better comedies of 2017. This is why we go to the movie theatre, just to have a good time, and Thor Ragnarok was entertaining from the start till the finish.
---
4. Doctor Strange (2016)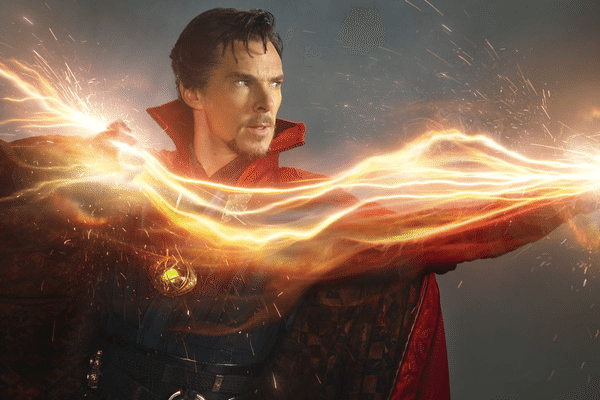 Director – Scott Derrickson
Starring – Benedict Cumberbatch and Rachel McAdams
"Why should Tony Stark have all the fun?" This was probably the main idea behind the creation of another supremely loved character Dr. Stephen Strange. He is introduced as another proud hero figure who built his own reputation much similar to Tony. Benedict Cumberbatch is a brilliant actor and this movie is another example showing us why he is celebrated by so many people. He matches the dynamic of the character from the comics and the scenes involving mirror dimensions and parallel universes are simply spectacular. Rachel McAdams who plays his love interest is just a distraction for now and we can only hope for her re-entries in future movies. I have no idea why Tilda Swinton is still an underrated actress because she, without doubt, is the best part of the film. The plotline is designed to widen our creative thoughts as well as expectations from the MCU and prepares us to withstand stronger plotlines from beyond our imaginations for future movies. The main villain, however, does not register as effectively but we are made very clear right from the start that this movie is only about Dr Strange and his rise to status. The post credit scenes are bound to make you choke on your drink and we can easily conclude that the Doctor is here to keep us entertained for a while at least.
---
3. Avengers: Infinity War (2018)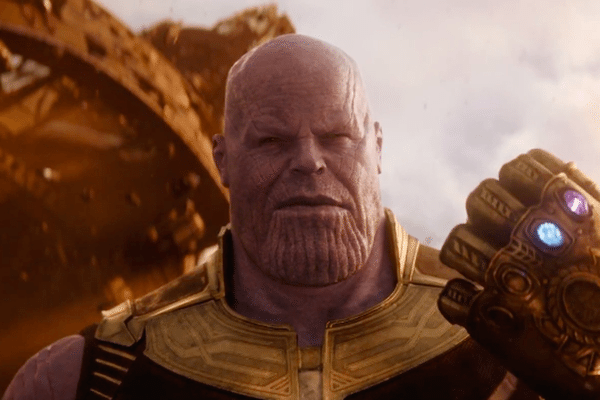 Director – Anthony Russo and Joe Russo
Starring – Various
[This excerpt comes from Surya Komal's Avengers: Infinity War review from 2018.]
Remember when the first Iron Man came out? That's like ten years ago, I still remember my first impressions when I first saw the Iron Man poster at a local theater and contemplating it as an action movie of some sorts. Back then, Superhero film genre is an unknown entity for me, but now fast forward to 2018, comic book movies had become a significant part of my life and I should say that it all started because of the Marvel Cinematic Universe which is been consistent with its quality and execution in all respects. Avengers: Infinity War was everything that you've hoped for. It's funny, emotional, entertaining and was a great ensemble of a gigantic cast. Russo Brothers did the best they could with the script and did a magnificent job by concluding the first part with many unanswered questions and tons of curiosity within the fans. They're bountiful of drawbacks inside and out but nonetheless, I had fun watching the film.
---
2. Iron Man (2008)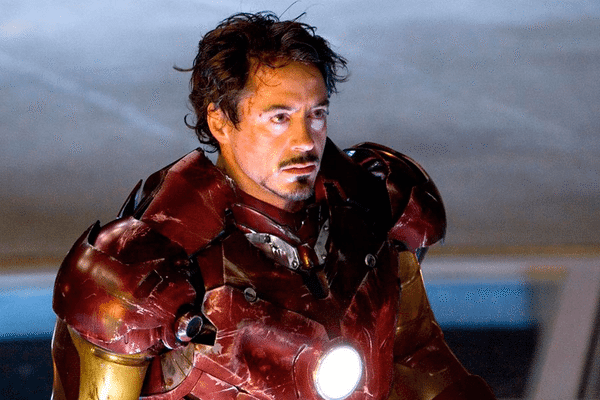 Director – Jon Favreau
Starring – Robert Downey Jr.
Let's go back to where it all started. The beginning of an era. By mentioning the fact that Stan Lee wanted to make an annoying egoist as a superhero and make everyone hate the character, he got served right by RDJ. His entry is as iconic as the man playing it and the movie was a clear indication that Tony Stark is here to stay. The action, the technology, the quirky dialogues, the turning points and the soundtrack adaptations are impeccable while the hero-villain rivalry is a visual treat. The cinematography is adequate and the introduction of other second circle characters like Pepper, Happy and Rhodes are done accurately. Its all about RDJ and he embodies Stark better than all the other characters. If you don't know about Tony Stark, you're not worthy of The MCU. It's that simple.
---
1. The Avengers (2012)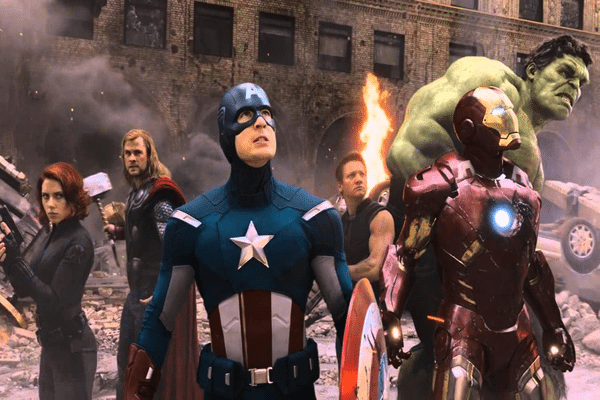 Director – Joss Whedon
Starring – Various
This is the first movie which brought the primary pieces of the MCU's best superheroes together for the first time to make a visual spectacle. The best and the most popular movie of its kind, it obviously got mixed reviews. Great VFX and 3D action with iconic scenes and but a not- so engaging plot. The main threat Loki was depicted as a rather powerful god (which he actually isn't) to get the most of hype for the introduction of The Avengers. With exceptional cinematography, an amazing soundtrack, and noteworthy sci-fi action, this movie was definitely a game changer for the MCU.
---
Please follow and like us: