Best Indian Web Series on Netflix You Shouldn't Miss!
On the topic of the Best Indian Web Series on Netflix, there are not one, but quite a few shows which generated an impact and succeeded in terms of providing remarkable content from top to bottom. Be it, telling exceptional stories, breaking new ground and outstanding performances, Netflix has always delivered. So, here are the Best Indian Web Series on Netflix which you shouldn't miss watching on any given day.
Last Updated on January 26, 2023
Related: The Best Thriller Movies on Netflix
Related: The Best Kick-Ass Action Movies on Netflix
---
1. Delhi Crime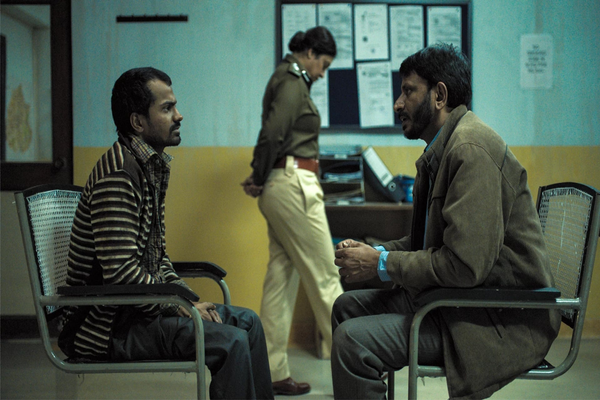 Starring – Shefali Shah, Rajesh Tailang
Creator – Richie Mehta
Genre – Crime
[This excerpt comes from Surya's 'Delhi Crime' Review]
Created by Richie Mehta, Delhi Crime, distributed by Netflix details the aftermath and the severe consequences of the December 2012 Delhi gang-rape incident (widely known as the Nirbhaya case). Based primarily on the police case-files, the narrative kicks-off on the 16th December night when the cops encountered the male and the female victims near the Mahipalpur flyover and push on with the investigation, capturing the criminals and with nationwide protests and pressure.
---
2. Taj Mahal 1989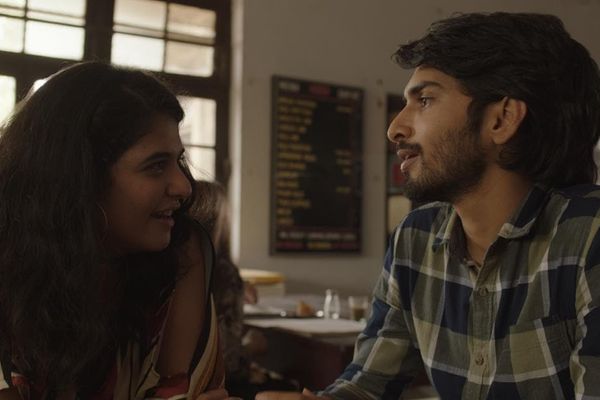 Starring – Neeraj Kabi, Geetanjali Kulkarni
Director – Pushpendra Nath Misra
Genre – Drama / Romance
[This excerpt comes from SLPs 'Taj Mahal 1989' Review]
Taj Mahal 1989, released on Valentine's day 2020 stars Danish Hussain, Sheeba Chaddha, Anud Singh Dhaka, Anshul Chauhan, Shiri Sewani, Mihir Ahuja, Paras Priyadarshan, and Vasundhara Singh Rajput in primary roles. And it is set in the city of Nawabs, Lucknow, this series is a simple story about people from three different age-groups and their perception about love. The story is set through three main narratives and many smaller ones. As iconic as the monument itself, this series is a nostalgic journey about love complemented by a well-written narrative.
---
3. Sacred Games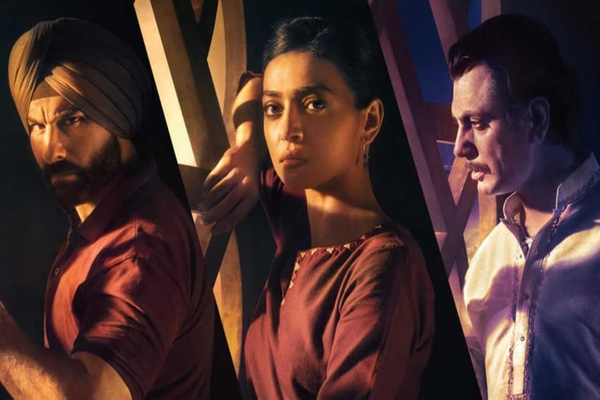 Starring – Saif Ali Khan & Nawazuddin Siddiqui
Creators – Kashyap & Motwane
Genre – Crime
[This excerpt comes from Surya's 'Sacred Games 2' Review]
Back in 2018, Season 1 of Sacred Games was considered as one of the Best Indian Web Series on Netflix for all the right reasons. It garnered tons of following not only because of the stellar cast but, also because of the realistic vibe, masterful storytelling and appealing characters. Fast forward to the sunny summer of 2019, the promos for Sacred Games 2 caught the viewers attention and the substantial doubt of not having a second season quickly disappeared.
Sacred Games 2 shines bright when it comes to developing the lead characters and flawlessly showcasing them on-screen. Furthermore, the storyline also had enough intrigue, gripping scenes as the show is easily binge-able. Nevertheless, the slow pacing and a few writing issues might hurt or blemish your sky-high expectations.
---
4. Paava Kadhaigal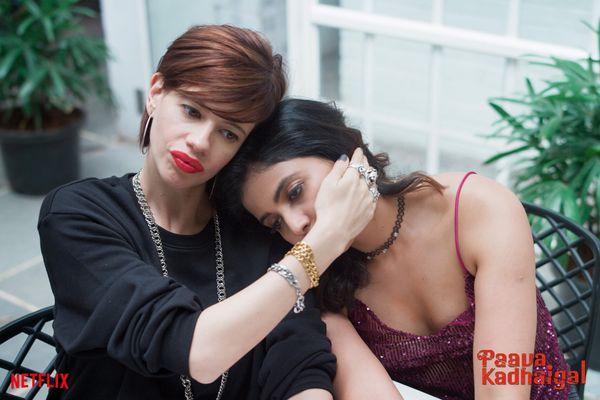 Starring – Jayaram, Anjali, Simran, Pallavi
Creators – Kongara, ShivN, GVM & Vetri Maaran

[This excerpt comes from Surya's 'Paava Kadhaigal' Review]
Paava Kadhaigal explores four short stories of those who dare to dream and desire and those firm to stand in their way. Following a comparable format structure of its predecessors, Lust and Ghost Stories, this series is a heart-trending watch. It will move you with its realistic stories, relatable characters, fantastic performances, and narratives that do not back down to display the dangerous things that happen in our society in the name of honor killing.
---
5. Bombay Begums
Starring – Pooja Bhatt, Shahana Goswami
Creator – Alankrita Shrivastava
Genre – Drama
[This excerpt comes from Surya's 'Bombay Begums' Review]
Created by Alankrita Shrivastava, Bombay Begums from Netflix India impresses when it comes to narrating complex characters and casting light on a few issues people face on a day-to-day basis in a corporate metropolis like Mumbai. Also, the sharp screenplay and the six-episode length make the show an easy binge from the beginning to the end. One of the Best Indian Web Series on Netflix.
---
6. Aranyak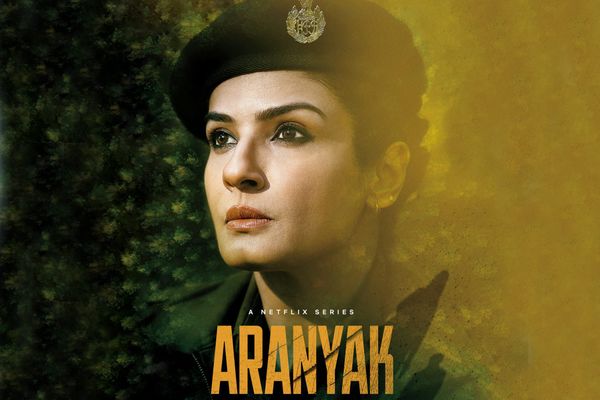 Starring – Raveena Tandon & P. Chattopadhyay
Director – Vinay Waikul
Genre – Thriller
Preview Only: Set in the picturesque snowcapped hills of rural Haryana in a fictional town, Sironah, Aranyak starring Raveena Tandon and Parambrata Chattopadhyay follows the journey of two police officers as they look to hunt down a dreaded serial killer or a mysterious monster creature. One of the Best Indian Web Series on Netflix.
---
7. Jamtara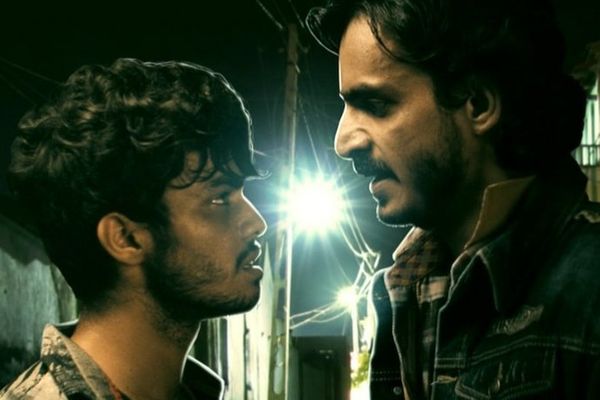 Starring – Aksha Pardasany, Sparsh Shrivastav
Director – Soumendra Padhi
Genre – Crime / Drama
[This excerpt comes from Sayantani's 'Jamtara' Review]
Best Indian Web Series on Netflix: Jamtara: Sabka Number Ayega, the new 2020 series by Netflix also follows the same crime genre, but in a stylish manner. It is a cinematic journey for the viewers, to the world of crime through the lens of Budhia Singh's fame. The series reveals an underlying message of the failure of our society that made it horrible for these young-adults who attempted to find their freedom in different ways. An entertaining watch!
---
8. GHOUL
Starring – Radhika Apte & Manav Kaul
Director – Patrick Graham
Genre – Horror
[Watch 'GHOUL' on Netflix here]
GHOUL starring Radhika Apte in the lead role is marketed as a horror/thriller with Patrick Graham serving as the director. GHOUL is not your conventional horror thriller crowded with jump-scares and meaningless jolts, it reinvents the genre and tells a significant story enmeshed to Modern Day India. And similar to 'Get Out' it ensured to channel the message effectively, and is a fabulously made, the Best Indian Web Series on Netflix which is worth watching. – Surya Komal
---
9. Mismatched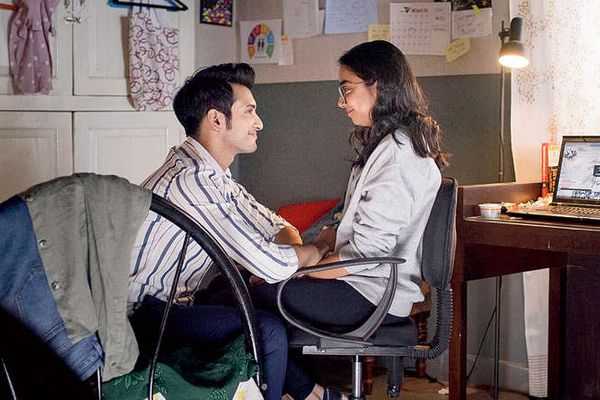 Starring – Prajakta Koli & Rohit Saraf
Director – Akarsh Khurana
Genre – Rom-Com
[This excerpt comes from Surya's 'Mismatched' Review]
Similar to Netflix India's contemporary dramas, Mismatched, much like its predecessors is both warm and wholesome at the same time. It dazzles inside and out with its compelling narrative that has the right amount of emotions, well-written characters, wholesome moments, to-the-point character depictions, and decent performances. Bolstered with some elegant production design and mellow music, Mismatched acts as the proper relaxant if you had a long day and need something to divert your mind from the outside world.
---
10. Khakee: The Bihar Chapter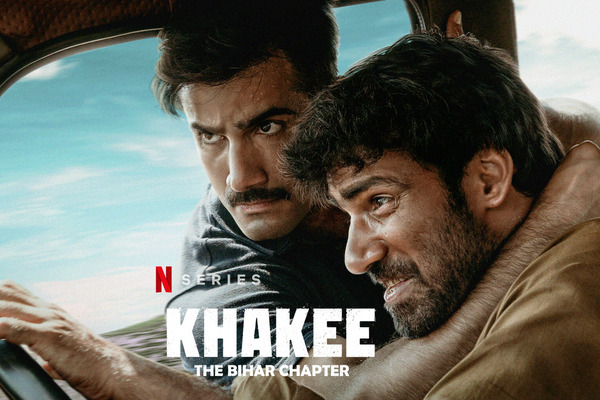 Starring – Karan Tacker & Avinash Tiwary
Creator – Neeraj Pandey
Genre – Crime
Preview Only: Upon arriving in Bihar, police officer Amit Lodha grapples with a tough new way of life — but when a child is kidnapped, he springs into action. Khakee: The Bihar Chapter stars Karan Tacker and Avinash Tiwary in the lead roles with Abhimanyu Singh, Jatin Sarna, Ravi Kishan, Ashutosh Rana and others in supporting roles. 
---
11. 21 Sarfarosh – Saragarhi 1897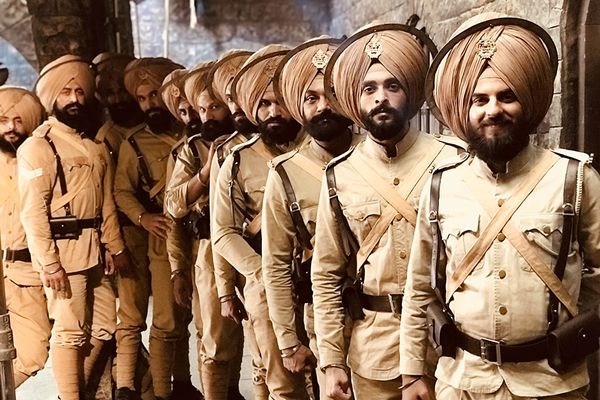 Starring – Harry Chauhan, Mohit Raina
Creator – Abhimanyu Raj Singh
Genre – War
Based on the Battle of Saragarhi, 21 Sarfarosh is a more elongated, detailed and well-narrated version of the movie – Kesari. With power-packed performances, an emotional narrative, and a noteworthy dialogue, this 65-episode series is a must-watch if you're more interested to see an elaborate version of the bravest battle ever fought. One of the Best Indian Web Series on Netflix. – Surya Komal
---
12. Masaba Masaba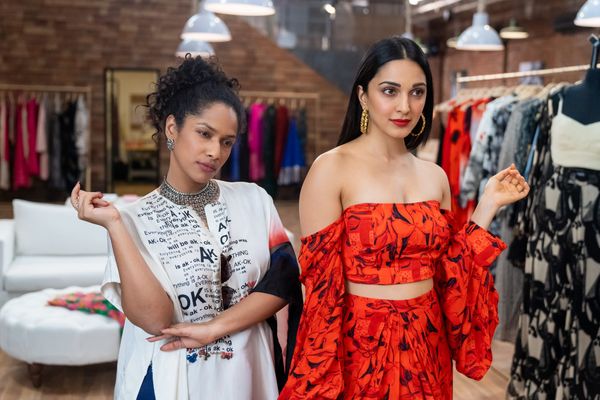 Starring – Masaba Gupta & Neena Gupta
Director – Sonam Nair
Genre – Drama
Directed by Sonam Nair, the new Netflix Original Series, Masaba Masaba is a breather among all the recent gritty content we have been watching on OTT. It's a slice of designer Masaba Gupta's life based on some of her own experiences and is a unique take on how new-age problems strike everyone the same, even though they are well-known and established celebrities. – Two Chicks and a Tikka
---
13. SHE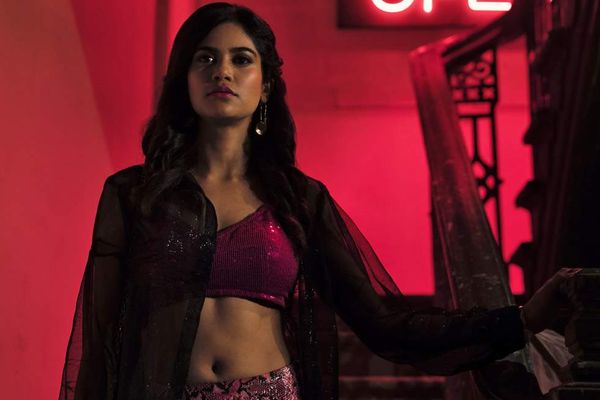 Starring – Aditi Pohankar & Vijay Varma
Creator – Imtiaz Ali
Genre – Drama
Preview Only: Directed by Arif Ali and Avinash Das, created by Imtiaz Ali, SHE on Netflix India starring Aditi Sudhir Pohankar and Vijay Varma in the primary roles, this seven-episode series revolves around an undercover assignment which becomes a timid Mumbai constable's road to empowerment, as she realizes her potential.
---
15. Yeh Kaali Kaali Ankhein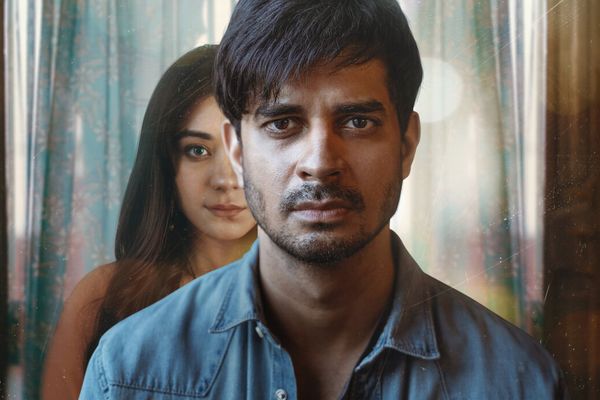 Starring – Singh, Bhasin & Tripathi
Creator – Siddharth Sengupta
Genre – Thriller
Preview Only: Relentlessly pursued by a powerful politician's daughter who will do anything to make him hers, a man slips down a dark, risky path to reclaim his life from the forces that wish to destroy him. Yeh Kaali Kaali Ankhein stars Anchal Singh, Tahir Raj Bhasin and Shweta Tripathi Sharma in the lead roles.

---
16.
Ray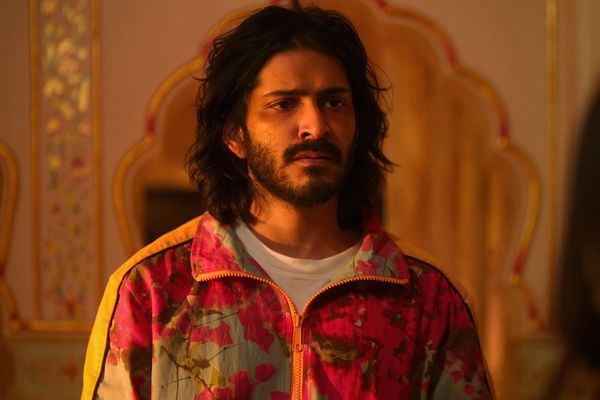 Starring – Bajpayee, Menon, Fazal & Kapoor
Based on – Satyajit Ray
Genre – Drama
The four episode Netflix series, Ray (2021), is based on four different stories of Satyajit Ray and directed by top brasses of Indian cinema. It  features Manoj Bajpayee, Ali Fazal, Harshvardhan Kapoor and Kay Kay Menon in the lead roles and opened to an overall positive response from the audience.
---
17. Mai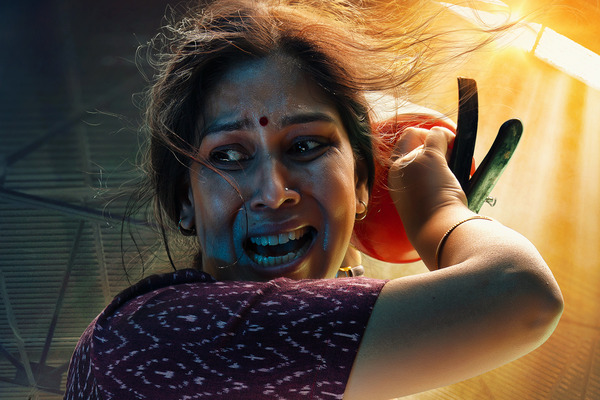 Starring – Sakshi Tanwar, Wamiqa Gabbi
Director – Atul Mongia
Genre – Thriller
Preview Only: A grieving woman discovers the criminals behind her daughter's tragic death and turns merciless to get the real story. Mai: A Mother's Rage stars Sakshi Tanwar, Wamiqa Gabbi, Prashant Narayanan, Raima Sen, Anant Vidhat Sharma and Vaibhav Raj Gupta in lead roles.

---
18. Typewriter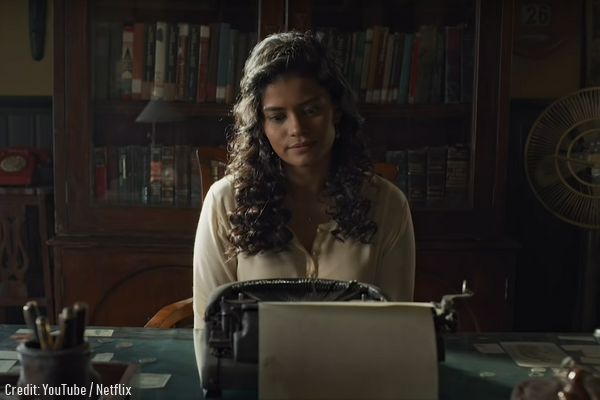 Starring – Purab Kohli, Palomi Ghosh
Director – Sujoy Ghosh
Genre – Horror
[This excerpt comes from Surya's 'Typewriter' Review]
Preview Only: Set in Bardez, Goa, the storyline of this five-episode series follows the Fernandez family moving into Bardezvilla also called as the bhoot bangla (haunted house) by the locals. As supernatural occurrences begin to reel one day after another, Sam, Nick, Gablu, and Bunty collectively called – The Ghost Club get down to business and researches and finds out more about the lore of the spirit which is haunting the mansion.
---
19. CAT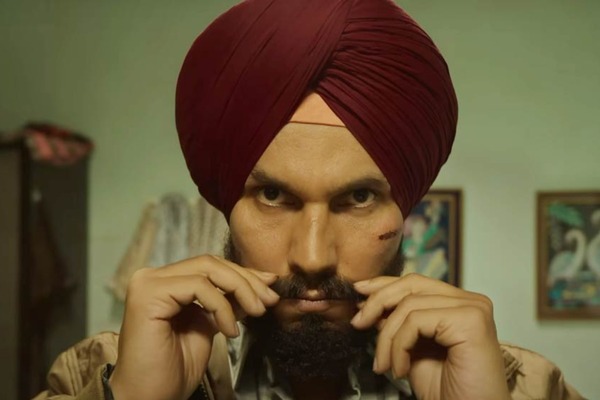 Starring – Randeep Hooda, Suvinder Vicky
Creator – Balwinder Singh Janjua
Genre – Crime / Thriller
Preview Only: Living under an alias, a former police informant is summoned to infiltrate a major drug empire but uncovers a dangerous connection to his dark past. CAT stars Randeep Hooda, Suvinder Vicky, Hasleen Kaur, Geeta Aggarwal, Dakssh Ajit Singh and others in lead roles.
---
Also Read: Best Web Series' on Amazon Prime Video
Also Read: Best Tamil Web Series on OTT Right Now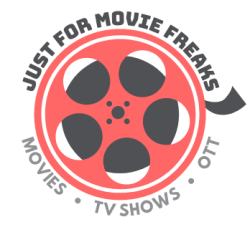 Latest posts by Team JFMF
(see all)