Best Thriller Movies on Netflix You Shouldn't Miss!
On the topic of the Best Thriller Movies on Netflix, we can all agree that thrillers are one of the more intriguing genres in any language and the sub-genres from psychological thrillers to suspense-thrillers offered us some of the most engaging films over the years. So, while you're sitting all alone at home during a weekend, here are the most enthralling and must-watch films that are available to stream online on Netflix.

Last Updated on January 12, 2023
Related: Best Sci-Fi Movies on Netflix
Related: Best Action Movies on Netflix
---
18. Those Who Wish Me Dead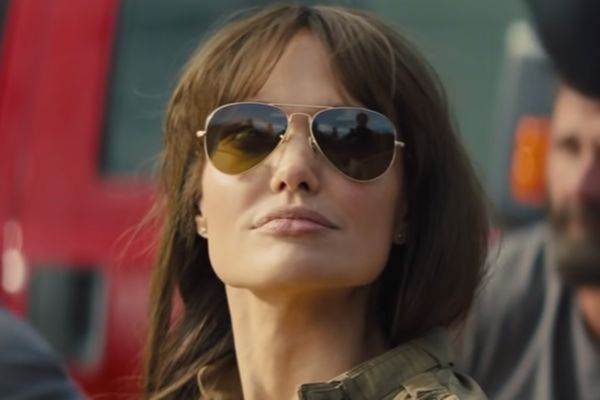 Director – Taylor Sheridan
Cast – Angelina Jolie, Nicholas Hoult
Those Who Wish Me Dead, directed by Taylor Sheridan, explores a retired and traumatized life, Hannah Faber (Angelina Jolie), who had to protect a boy from those who wish him dead. Knowing that Jolie was the star of the movie, my expectations were skyrocketed, especially cause it's an action movie. And I am glad I enjoyed this through and through. It was packed with action, featured an amazing cast, and the storyline was decently compelling. Although, it misses that re-watchability factor. So, a solid one-time watch. One of the Best Thriller Movies on Netflix. – Zoha Junaid
---
17. Searching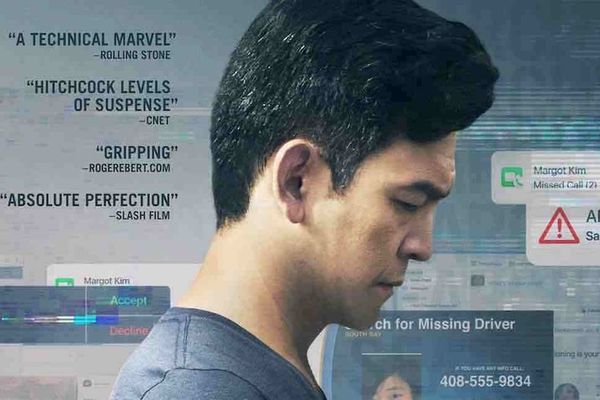 Director – Aneesh Chaganty
Cast – John Cho, Debra Messing
Filmed entirely on computer screens, smartphones, news broadcasts, and surveillance footage, Searching manages to unravel the whodunnit thriller with an impeccable screenplay, pristine edits, and compliments the story with various emotional connotations and character development. John Cho gives his career-best performance as an upset father of a missing daughter and keeps his character engaging enough inside and out. An absolute masterclass of a film, and an exhilarating roller-coaster ride through and through.
---
16. The Accountant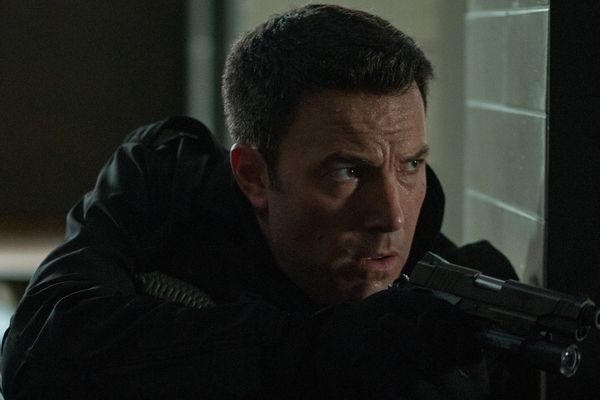 Director – Gavin O'Connor
Cast – Ben Affleck, Anna Kendrick
Preview Only: Christian Wolff is an accountant, who works for various illegal parties and manipulates their financial records. When the FBI learns about his truth, he takes up a legitimate client to bluff the officers. The film stars Ben Affleck and Anna Kendrick in the lead roles with Jon Bernthal and J. K. Simmons in the supporting roles. One of the Best Thriller Movies on Netflix.

---
15. Guy Ritchie's Sherlock Holmes Series

Director – Guy Ritchie
Cast – Robert Downey Jr. and Jude Law
Preview Only: Starring Robert Downey Jr. and Jude Law in the lead roles, revolves around Detective Sherlock Holmes and his partner, Dr Watson, send Blackwood, a serial killer, to the gallows. But, they are shocked to learn that he is back from the dead and must pursue him again.
---
14. The Hater
Director – Jan Komasa
Cast – Maciej Musiaowski, Agata Kulesza
Preview Only: The 2020 Polish thriller, The Hater explores the story of an ambitious youngster who begins working in the dark world of web-based media smear strategies and discovers that his virtual games have genuine outcomes. One of the Best Thriller Movies on Netflix.
---
13. The Invisible Guest (2016)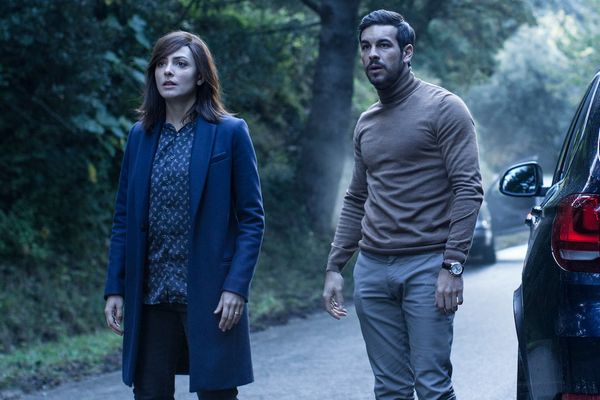 Director – Oriol Paulo
Cast – Mario Casas, Ana Wagener
A businessman wakes up to the body of his dead lover, whom he's accused of killing. He hired a lawyer to defend him and they try to work backward to figure out what happened. I like this movie because it isn't overly complicated and there was no need for anything extra thrown into the mix. Every story has two sides to it and that's exactly what the movie is about. I was kept enthralled until the end and the film did a pretty good job in making me doubt my suspicions. The music is great; suspenseful and chilling. Everything just adds up well here and you're in for a wonderful ride. The Invisible Guest, hiding in plain sight. -Siddharthen
---
12. Rebecca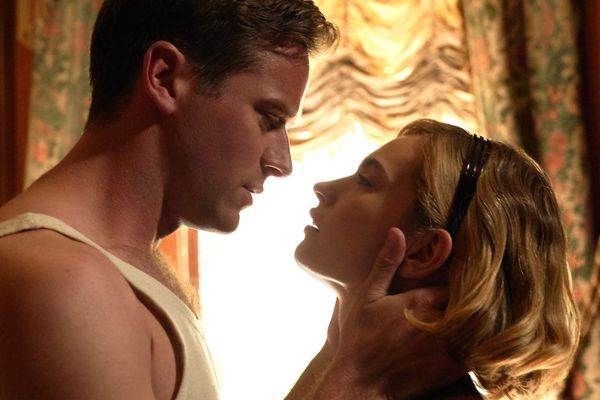 Director – Ben Wheatley
Cast – Armie Hammer & Lily James
A woman's companion gets married to a widowed owner of a large estate, but the legacy of his ex-wife still haunts the place. Surrounded by a sweet and romantic vibe on the outside, you can tell there is something wrong, and as the movie progresses, the feeling of uneasiness grows and grows until you reach the climax. However, Rebecca was slow, although it was filmed beautifully, the story takes too long to develop, and the ending is nauseatingly sweet. So, if you want to watch an engaging film with a nice plot and a lot of suspense, you should definitely check this out. – Zoha Junaid (@zohasreviews)
---
11. Windfall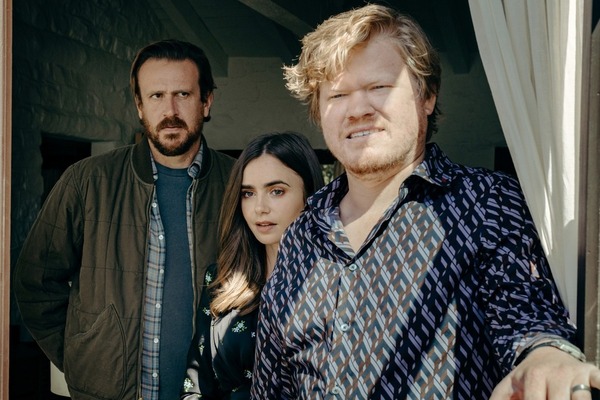 Director – Charlie McDowell
Cast – Jason Segel, Lily Collins
Windfall on Netflix is directed by Charlie McDowell, co-written by Justin Lader and Andrew Kevin Walker, starring Jason Segel as Nobody, Lily Collins as Wife, and Jesse Plemons as CEO. A man breaks into a tech CEO's vacation home when he thought he would be alone. The CEO and his wife make a surprise trip to the house and his last minute getaway attempt fails. One of the Best Thriller Movies on Netflix.
---
10. The Woman in the Window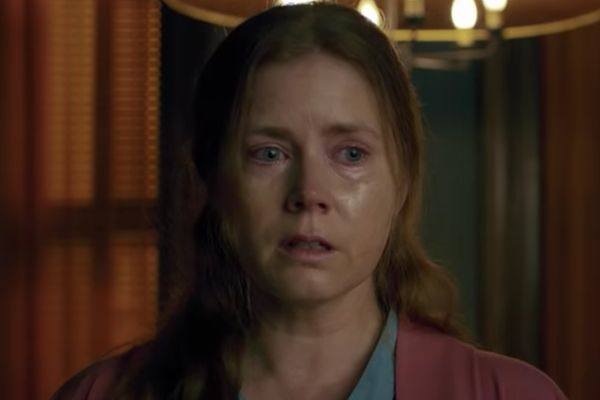 Director – Joe Wright
Cast – Amy Adams, Julianne Moore
Best Thriller Movies on Netflix: An agoraphobic woman tries to overcome her fears and assimilate herself back into society. A roller coaster of emotions from start to finish and the ups and downs will keep you glued to the screen and at the edge of your seat. It was such a refreshing, albeit chilling movie as you most probably will not see the twists in the climax. Powered by Amy Adams' remarkable performance, The Woman in the Window is worth a watch. – Zoha Junaid
---
9. Nightcrawler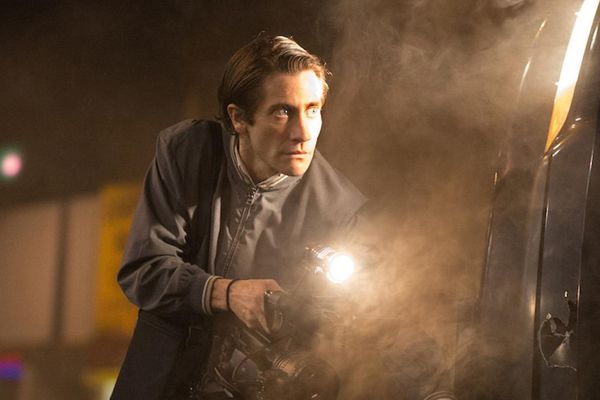 Director – Dan Gilroy
Cast – Jake Gyllenhall & Rene Russo
[This excerpt comes from our 'Nightcrawler' Review]
Nightcrawler details the story of an eerie individual, Lou Bloom (Jake Gyllenhaal) who finds interest in shooting, and selling viral crime videos to news channel outlets before or after the cops arrive for further investigation at the crime scene. In the long run, to boost up the ratings for the news channel he's working for, Bloom enters into a spot where he takes high risks and goes insane to a point where he turns into a terrible person with an evil mindset.
Delivering flawlessly in every single frame, Nightcrawler was one of the best movies of 2014. Dark, hilarious and unnerving in its approach, one of the many positives I can point out is that it has the quick re-watchability factor, which is very rare for a movie in the 2010s. One of the Best Thriller Movies on Netflix and must-watch.
---
8. Dangerous Lies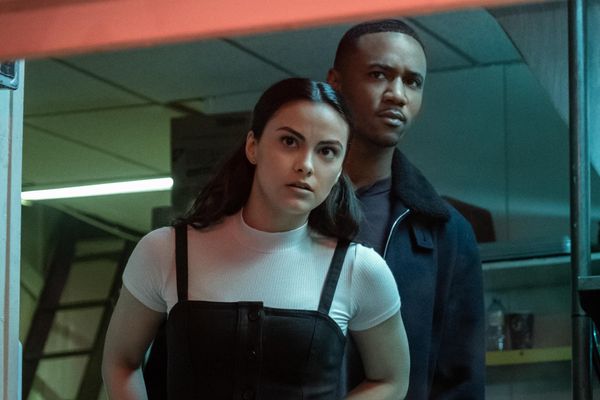 Director – Michael Scott
Cast – Camila Mendes & Jessie T. Usher
[This excerpt comes from Nirmal's 'Dangerous Lies' Review]
Written by David Golden and directed by Michael Scott, Dangerous Lies, the suspense-thriller on Netflix stars Camila Mendes and Jessie T. Usher is a well-made, elegant thriller which I have no problem recommending a casual watch. With a runtime of fewer than 100 minutes, you wouldn't want to miss this movie which ticks all the boxes of a suspense-thriller.
---
7. A Simple Favor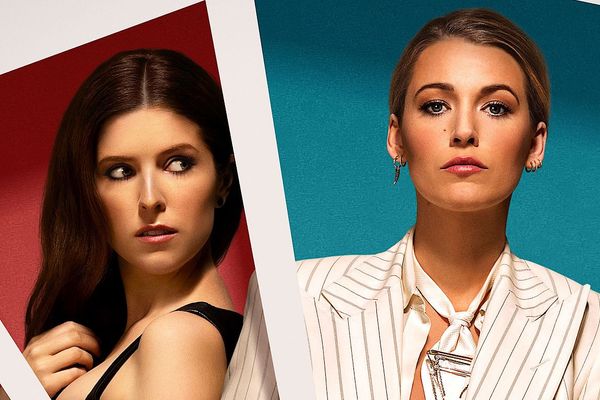 Director – Paul Feig
Cast – Blake Lively & Anna Kendrick
Best Thriller Movies on Netflix: Based on the novel, of the same name, A Simple Favor, revolves around two mothers, who become friends via their sons, but things get out of hand when Emily goes missing after asking Stephanie for a simple favor, to pick her son from school. With a mix of romance, action, mystery, and a cache of dark pasts of seemingly innocent people, this film is a surprisingly decent thriller, 117 minutes you will not regret wasting. – Zoha Junaid
---
6. Zodiac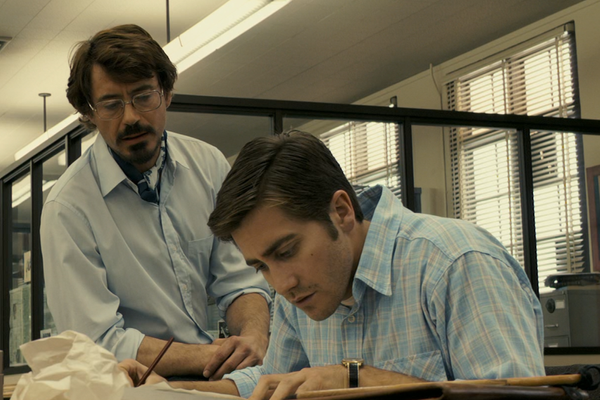 Director – David Fincher
Cast – Robert Downey Jr, Jake Gylenhaal
Best Thriller Movies on Netflix: Explaining the true events that took place back in the 80s, David Fincher's Zodiac explores the story of a serial killer, who is an unexplained mystery to date. Narrated with an engaging screenplay, Zodiac pulls you down to a humbling cinematic experience with its intriguing plot and remarkable performances. If deep, dark, dramatic thrillers are your thing, Zodiac is a must-watch.

---
5. Cam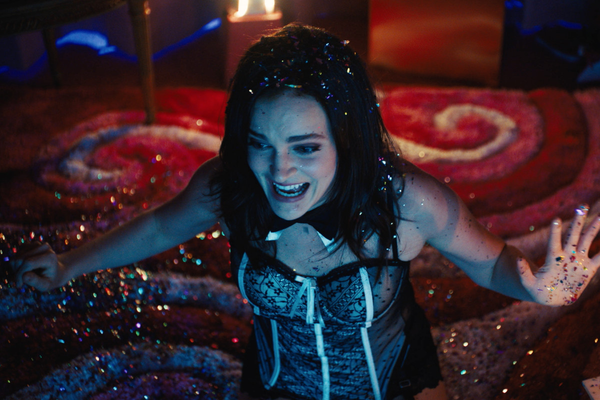 Director – Daniel Goldhaber
Cast – Madeline Brewer, Patch Darragh
['Cam' is also featured in our 'Best Horror Movies on Netflix' list]
 Cam stars Madeline Brewer as an online sex performer who is dead-set on climbing the ranks on the host website. Her efforts soon turn into a nightmarish reality, as one day she finds that her account has been hacked and is now live-streaming her erotic acts, without her own cognizance. It is a great meditation on technology and its ills and the dignity of work; even in a dehumanizing industry as that of online sex-workers. It depicts how greatly our online personas vary from our real self, the consequences of asking for attention and the terrifying notion of losing one's identity, especially online. – Kaushal Munshi
---
4. Gerald's Game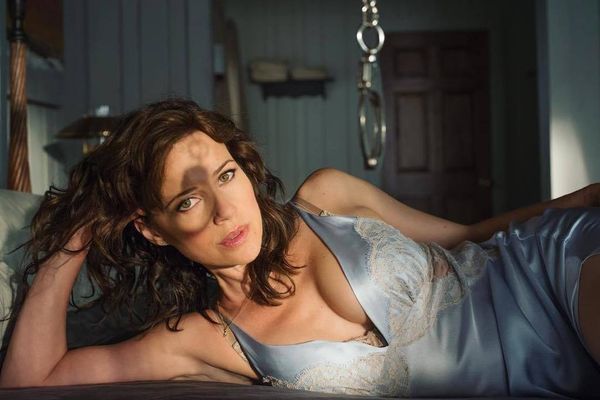 Director – Mike Flanagan
Cast – Carla Gugino & Bruce Greenwood
Gerald's Game is a psychological horror film based on Stephen King's 1992 novel of the same name and the narrative involves a middle-aged couple striving to keep their marriage together as they take a weekend off to spend quality time together at their deserted vacation home. Involving only three or four characters at best and encompassed within a limited setting, the tightly written script by Jeff Howard and Mike Flanagan is the film's strong suit here.
The interactions and the dialogue between the characters, the emotional connotations, the self-discovery aspects develop an interesting character study of Jessie, played by Carla Gugino, who does an impeccable job showcasing the pain, anguish and adversity that her character had to go through while remaining handcuffed to the bedpost. Overall, Gerald's Game is a riveting thriller of a film carried by some splendid performances, first-class writing, and a topnotch directorial job by Flanagan. One of the Best Thriller Movies on Netflix. Don't miss it!
---
3. Apostle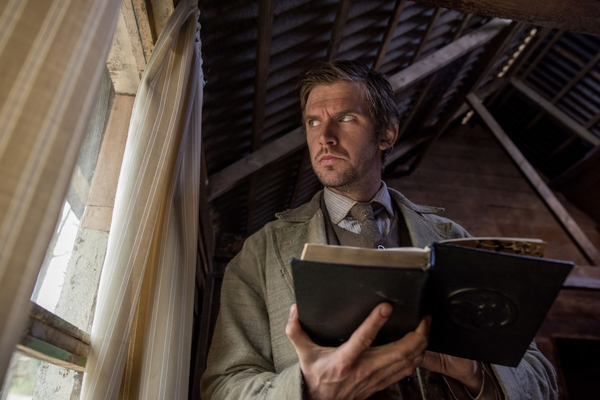 Director – Gareth Evans
Cast – Dan Stevens, Lucy Boynton
[This excerpt comes from Sidd's 'Apostle' Review]
A period horror film, Apostle (2018), revolves around Thomas Richardson, a former missionary set on rescuing his sister who has been kidnapped and held ransom by a religious cult. Following the concept of tense and creepy atmospheric films like The Invitation and The Innocents, Apostle, is an intense yet steady descent into terror and has a ruthless storyline and has a masterful way of narrating its story.
---
2. The Platform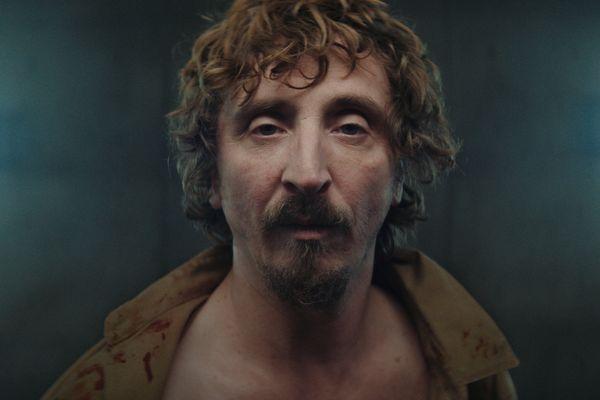 Director – Galder Gaztelu-Urrutia
Cast – Ivan Massagu, Zorion Eguileor
The Spanish gorefest, The Platform is already being touted as one of the Best Horror/Thrillers in recent times. The film is a blood-curdling allegory of capitalism, released aptly at a time when the resourceful are hoarding food items, not considering the consequential price hike and eventual paucity for those who cannot afford to buy in abundance. The storyline of the film is set in the future where prisoners housed in vertical cells watch as inmates in the upper cells are fed while those below starve. A massive level up for allegorical cinema! – Sohini Sen (@cine_thusiast)
---
1. Munich (2005)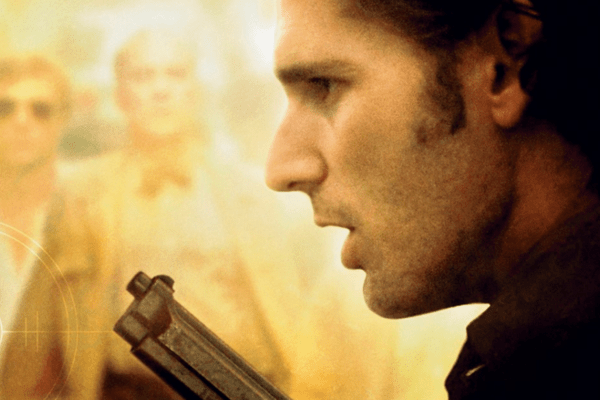 Director – Steven Spielberg
Cast – Eric Bana & Daniel Craig
Preview Only: A historical drama directed by Steven Spielberg, Munich (2005) is based on Vengeance by George Jonas, an account of Operation Wrath of God, the Israeli Government's secret retaliation against the Palestine Liberation Organization after the Munich massacre at the 1972 Summer Olympics. The film stars Eric Bana and Daniel Craig in the lead roles. One of the Best Thriller Movies on Netflix.
---
Related: Best Documentaries on Netflix
Related: Best Stand-Up Comedy Specials on Netflix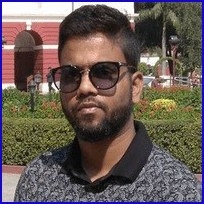 Latest posts by Surya Komal
(see all)