Best Drama Movies on Netflix You Shouldn't Miss!
Best Drama Movies on Netflix: Right from the early evolution of cinema, drama films played an integral part in showcasing exceptional stories, portraying unforgettable characters, and producing remarkable performances that we still cherish. From the 1901 British short silent drama – Fire! to the 2019 Academy award nominee – Marriage Story, dramas will continue to elevate our movie-watching experience for years to come. So, with that in mind, here are the Best Drama Movies on Netflix you shouldn't miss watching on any given day.
Last Updated on October 17, 2022
Also Read: Best Action Movies on Netflix
Also Read: Best Horror Movies on Netflix
---
26. Little Women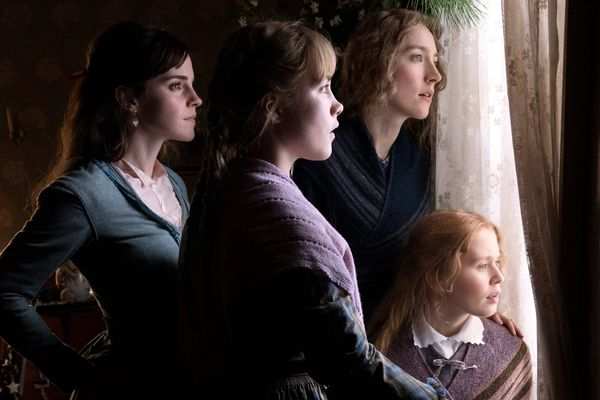 Director – Greta Gerwig
Cast – Ronan, Pugh, Watson & Scanlen
Preview Only: Little Women, an adaption of the novel by the same name features the life of four sisters with individual dreams and ambitions, born into a poor family in London. This is the best adaptation of the novel I've seen so far. Little Women is amazing and features the story of four sisters who grow up in the sense setting but are very different. It was so refreshing to see the movie, it was progressive, heartwarming, relatable, and heartbreaking.

---
25. Beasts of No Nation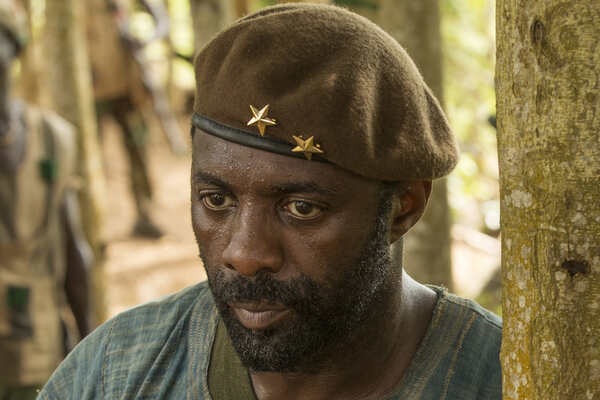 Director – Cary Joji Fukunaga
Cast – Abraham Attah, Idris Elba
Preview Only: Cary Joji Fukunaga's critically-acclaimed Netflix war-drama, Beasts of No Nation, is based on the experiences of Agu, a child soldier fighting in the civil war of an unnamed African country. A haunting and awe inspiring meditation on the horrors of child soldiery in sub-saharan Africa, this film contrasts the dreamlike nature of childhood with the nightmarish injunctions of a confusing war. One of the Best Drama Movies on Netflix.
---
24. The Guilty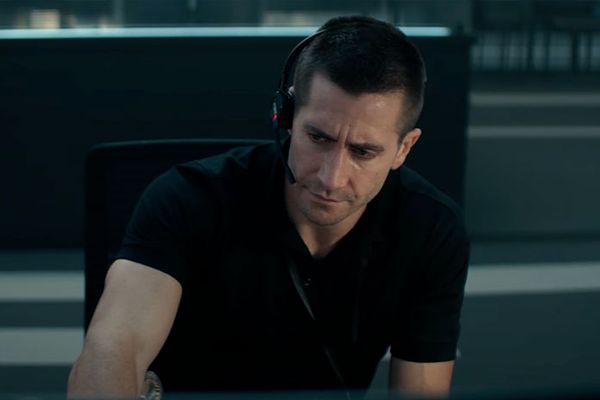 Director – Antoine Fuqua
Cast – Jake Gylenhall, Riley Keough
Preview Only: Directed by Antoine Fuqua, Jake Gylenhall's 2021 starrer, The Guilty, is about a troubled police detective, who is demoted to 911 operator duty scrambles to save a distressed caller during a grueling day of revelations — and reckonings.
---
23. The White Tiger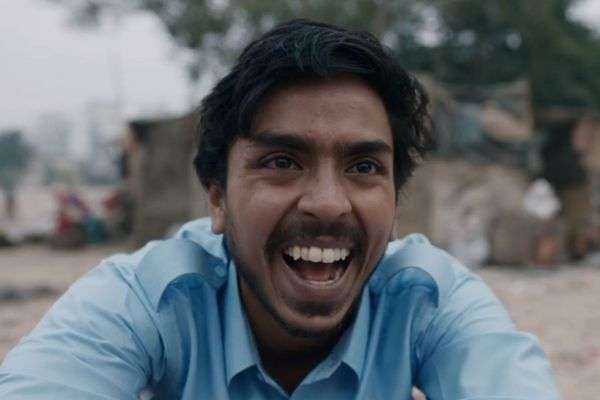 Director – Ramin Bahrani
Cast – Adarsh Gourav, Priyanka Jonas
Adapted from Aravind Adiga's 2008 novel of the same name, set in the mid and late 2000s, the storyline of The White Tiger explores the life of Balram, a sweetmaker from a small village in North India, who aspires to make it big in life and moves to a city and joins a driver for one of his landlords. Eventually, his uncomplicated life takes a turn when the differences between the rich and the poor, the treatment between the higher caste and the lower caste become significant attributes in his everyday life.
---
22. Blinded by the Light
Director – Gurinder Chadha
Cast – Viveik Kalra, Hayley Atwell
Preview Only: Javed, a teenage Pakistani migrant living in England, finds himself attracted to Bruce Springsteen's music. But, despite racism and lack of support from his father, he continues to learn poetry and writing. One of the Best Drama Movies on Netflix.
---
21. Let it Snow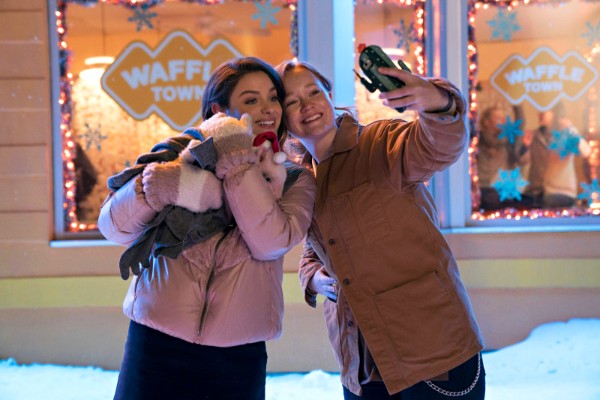 Director – Luke Snellin
Cast – Isabela Merced, Kiernan Shipka
Based on the novel of the same name, Let It Snow stars an expansive range of up and coming actors with the most notable ones being Isabela Merced, Kiernan Shipka and Joan Cusack in a special appearance. The storyline takes place on the span of one day and features a collection of stories of different characters from the same small town in Illinois. And the remainder of this 92-minute romantic-drama succeeds in displaying the movie's characters attempting to overpower their shortcomings and celebrate Christmas with a happy heart. – Surya Komal
---
20. All the Bright Places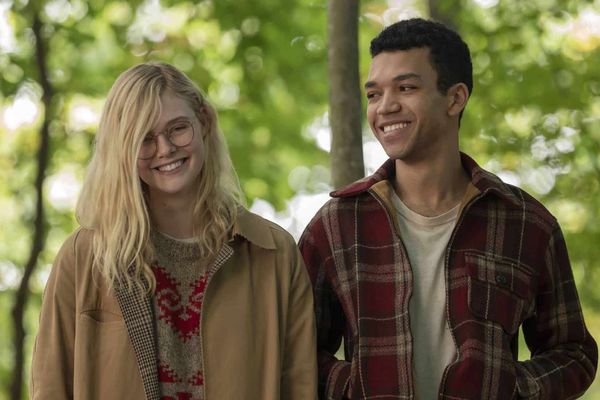 Director – Brett Haley
Cast – Elle Fanning & Justice Smith
All the Bright Places stars Elle Fanning, as Violet Markey, a high school teen who is coping up with post-traumatic stress upon meeting with an accident and losing her elder sister. The film also stars Justice Smith as Theodore Finch, who was mentally and physically abused as a kid. They both come across each other in an unexpected situation and end up being project partners at school. The remainder of the movie details how they both recover from their mental illness. To summarize in a sentence, All the Bright Places ticks every box required to make it a soulful movie.
---
19. Everest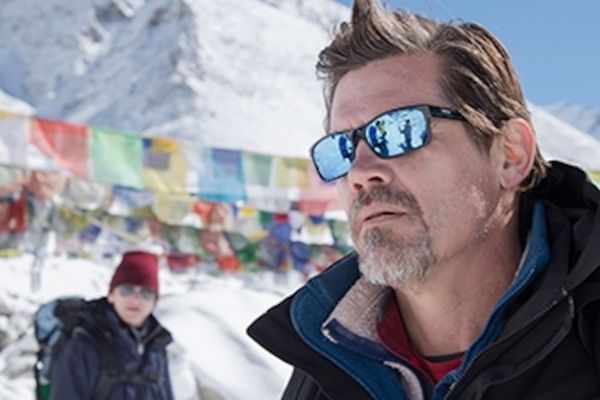 Director – Baltasar Kormákur
Cast – Jason Clarke, Jake Gylenhall
Based on the true story of the "1996 Mount Everest Disaster," Everest, directed by Baltasar Kormákur, is a biographical disaster drama that revolves around a group of mountaineers and their story of climbing the world's highest mountain "Mount Everest" which is undoubtedly the most dangerous place on earth. A mixed bag of an emotional and a compelling storyline held up with some astonishing and thrilling visuals, Everest is an experience you shouldn't miss watching. – Surya Komal
---
18. Always Be My Maybe
Director – Nahnatchka Khan
Cast – Ali Wong & Randall Park
Childhood best friends have a falling out before college and do not see each other for twelve years, but when Sasha opens a restaurant in San Francisco, they reconnect! Always Be My Maybe is a sweet movie. And I love the fact that unlike almost all other romantic comedies, the girl does not abandon her career for the guy, and that seemed wholesome. Moreover, it was funny, especially the parts with Keanu Reeves and the rap songs were awesome. One of the Best Drama Movies on Netflix. – Zoha Junaid
---
17. The Half of It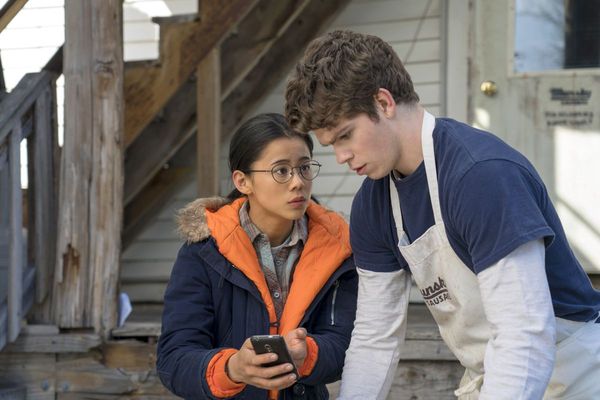 Director – Alice Wu
Cast – Leah Lewis & Daniel Diemer
Poetry is a composition of words that stirs our imagination, emotions, and expresses something that we are unable to convey through words. The Half of It written and directed by Alice Wu is no less than poetry. It is a unique, one of a kind film, where everything miraculously seems to be perfect. You have a distinct narrative, music that blends in with the story, and actors complementing it with their excellent performances. – Nirmal Raj
---
16. Zodiac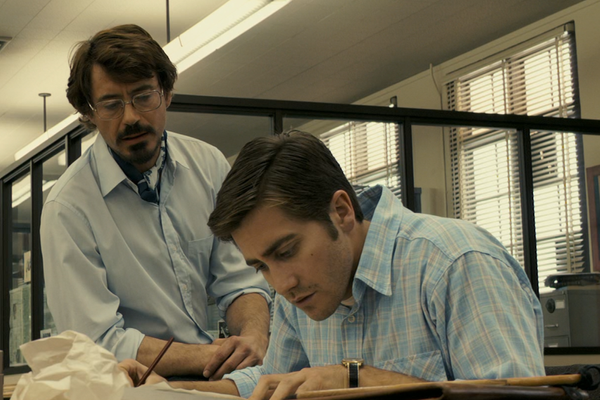 Director – David Fincher
Cast – Robert Downey Jr, Mark Ruffalo
The most underrated film of David Fincher? Detailing the true events which happened back in the 80s, Zodiac explores the story of a serial killer who had been an unexplained mystery to date. Narrated with a well-written screenplay, Zodiac pulls you down to an engaging cinematic experience with its interesting plot and remarkable performances. If deep dark dramatic thrillers are your thing, don't hesitate to give it a shot. One of the Best Drama Movies on Netflix.
---
15. Munich (2005)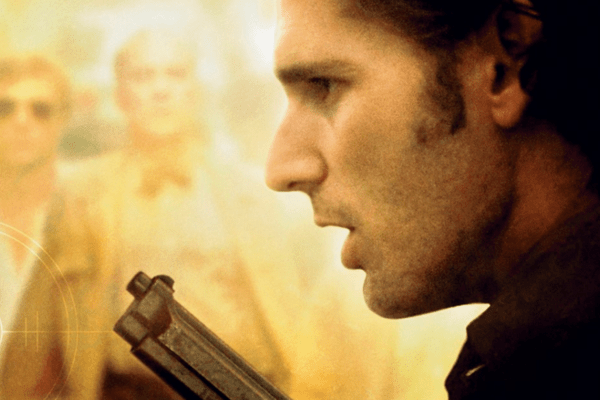 Director – Steven Spielberg
Cast – Eric Bana, Daniel Craig
Preview Only: A historical drama directed by Steven Spielberg, Munich (2005) is based on Vengeance by George Jonas, an account of Operation Wrath of God, the Israeli Government's secret retaliation against the Palestine Liberation Organization after the Munich massacre at the 1972 Summer Olympics. The film stars Eric Bana and Daniel Craig in the lead roles.
---
14. The Dig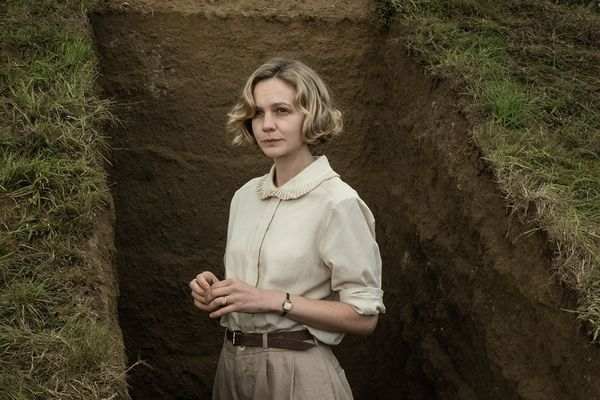 Director – Simon Stone
Cast – Carey Mulligan & Ralph Fiennes
[This excerpt comes from Surya's 'The Dig' Review]
Based on John Preston's novel of the same name, The Dig stars Carey Mulligan and Ralph Fiennes in the primary roles with Lily James and Johnny Flynn as the supporting cast. The storyline of the film takes place in 1939 when a widowed landowner Edith Pretty hires a local amateur archaeologist Basil Brown to dig a few burial heaps at her Sutton Hoo property in England. Contrary to the expert's opinion, Brown discovers something significant in the mounds, as the excavation goes on to "One of the most important archaeological discoveries of all time."
---
13. I Care a Lot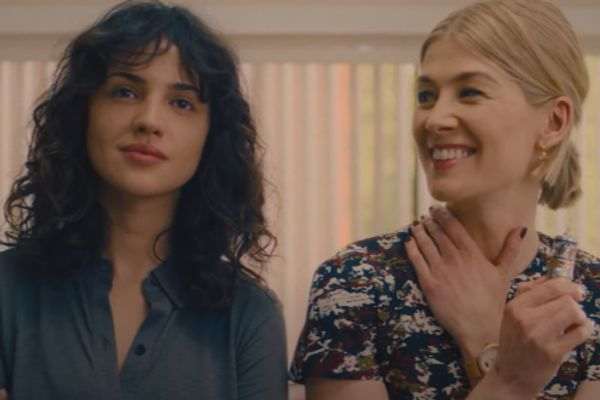 Director – J Blakeson
Cast – Rosamund Pike, Peter Dinklage
A shady legal guardian lands in hot water when she tries to bilk a woman who has ties to a powerful gangster. Yet another way to sum up this film is that a shitty person messed with another shitty person, and things get crazy. The story was ridiculous. It showed an incredible yet real business where professionals became legal guardians of the elderly and have a lot of control of their assets. Overall, I thought I Care a Lot did a fantastic job in using the premise and executing it. None of the characters were likable, but they were still very entertaining. People might hate the characters and the absurd storyline, but that's what the movie wanted them to.
---
12. The Imitation Game
Director – Morten Tyldum
Cast – Benedict Cumberbatch &Â  Knightley
The Imitation Game narrates us the life story of Alan Turing, the primary person behind sorting out the enigma code, by which the Nazi Germans used to communicate in the second world war against the British. With a stupefying storyline and solid directorial skills, The Imitation Game will leave a lasting impact which is also made possible with exceptional performances from Benedict Cumberbatch and Keira Knightley.
---
11. Django Unchained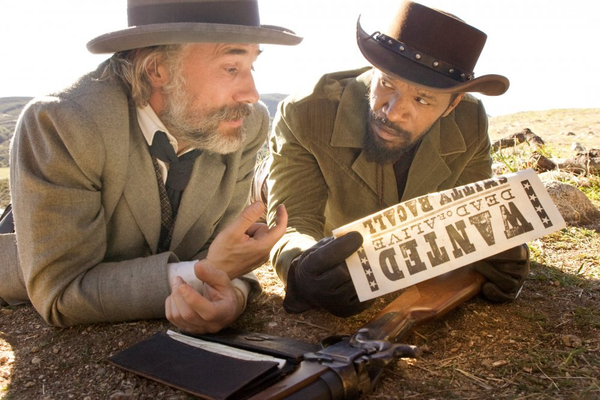 Director – Quentin Tarantino
Cast – Jamie Foxx, Christoph Waltz
Preview Only: Quentin Tarantino's 2012 revisionist Western drama revolves around a slave, Django, played by Jamie Foxx, who rises through the rank around the white folks and becomes a bounty hunter to earn money and rescue his wife from the heart of the slave-trade capital, Mississippi. That's the gist of the movie Django Unchained. One of the Best Drama Movies on Netflix.
---
10. The Devil All the Time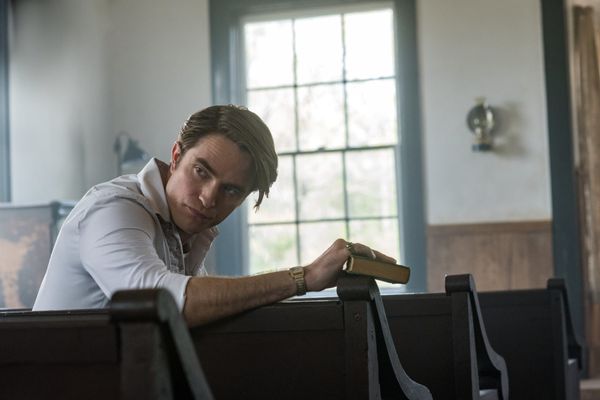 Director -Antonio Campos
Cast – Tom Holland, Robert Pattinson
A boy tries to protect his family against the evil of the world. Dealing with a sense of realism that horrifies you, The Devil All the Time is a slow burn but manages to stick with you for a while. Additionally, the ensemble cast and their performances were a treat to watch. Holland did well in a cryptic and serious role, contrary to his personality in the Spider-Man films. All in all, a very unorthodox and an unsettling drama on Netflix.
---
9. Okja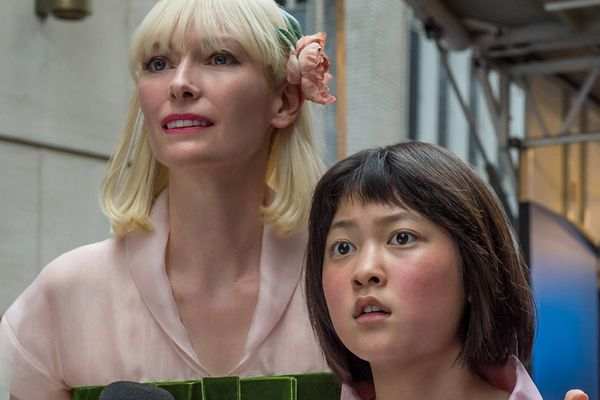 Director – Bong Joon-ho
Cast – Tilda Swinton, Sheena Kamal
Before the Academy-award winner Parasite, there was Okja. Bong Joon-ho's Okja follows the adventures of the master whose pet is taken away by the bad guys. Pretty straightforward Within 30 mins of watching the movie, you will recognize that you are watching something excruciatingly satirical! Caught in the crossfire is the little girl who simply wants to take her pet back home! Okja received a four-minute standing ovation at Cannes. And in my heart, it received a forever mark. One of the Best Drama Movies on Netflix. – Sohini Sen (@cine_thusiast)
---
8. The Social Network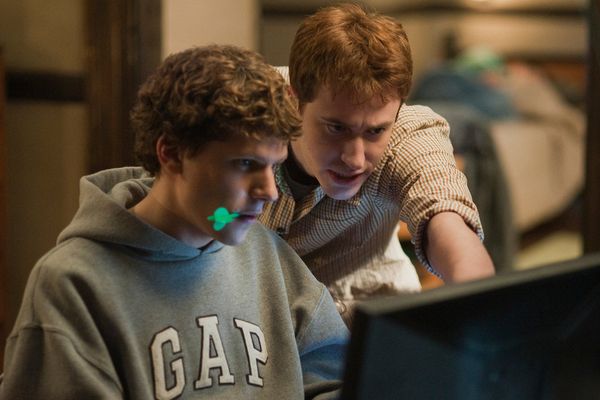 Director – David Fincher
Cast – Jesse Eisenberg, Justin Timberlake
Describing the true-life events of the billionaire Facebook C.E.O Mark Zuckerberg, The Social Network displays all the hard work, difficulties drama, and oppositions Zuck goes through in his life-changing period. Accompanied by a brilliant performance by Jesse Eisenberg alongside the strong supporting cast, The Social Network is a definite watch if you love biopics. Strongly recommended!
---
7. Dhobi Ghat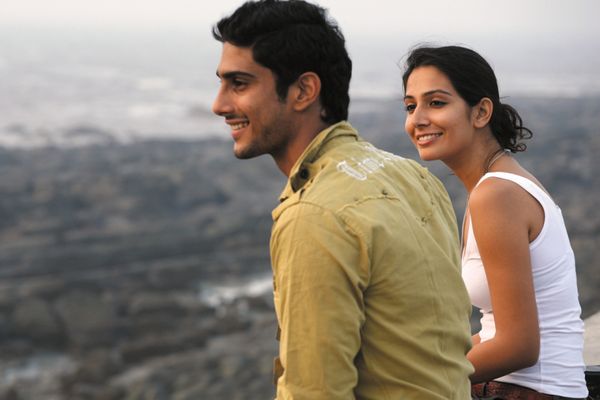 Director – Kiran Rao
Cast – Monica Dogra, Prateik Babbar
Preview Only: Directed by Kiran Rao, Dhobi Ghat explores the lives of four individuals from various backgrounds wind up associated with another by destiny. While Shai is befriended by Munna, Arun, a painter, gets charmed in the video journals of Yasmin. One of the Best Drama Movies on Netflix.
---
6. Once Upon a Time in Hollywood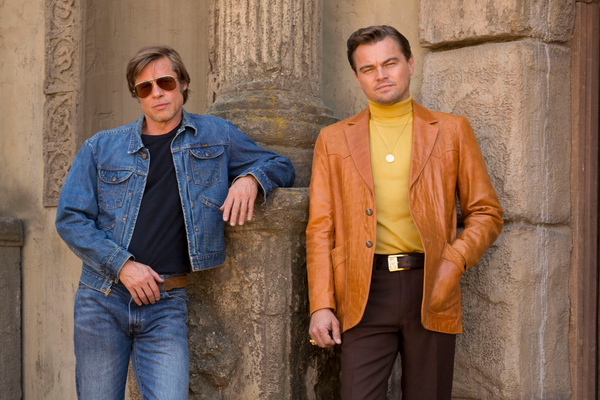 Director – Quentin Tarantino
Cast – Leonardo DiCaprio & Brad Pitt
Preview Only: Rick, a washed-out actor, and Cliff, his stunt double, struggle to recapture fame and success in 1960s Los Angeles. Meanwhile, living next door to Rick is Sharon Tate and her husband Roman Polanski. Featuring a stellar star cast, Once Upon a Time in Hollywood, is without a doubt, one of the Best Drama Movies on Netflix.
---
5. Lion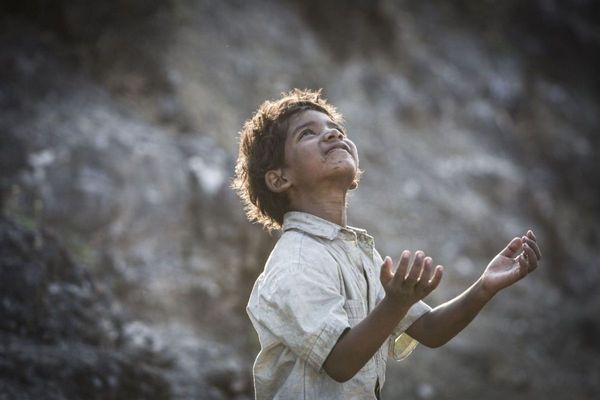 Director – Garth Davis
Cast – Dev Patel, Sunny Pawar
Lion, directed by Garth Davis, is an amazing story of Saroo, who tragically gets separated from his family at a young age, and is adopted by a couple from Australia. It is treated with a fine emotional touch, as opposed to an excessively overwhelming narrative. Regardless of the issues in the second half of the film, it is eventually profoundly moving.
---
4. Cast Away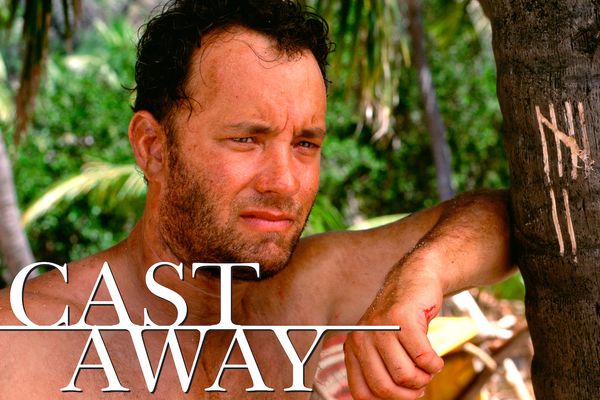 Director – Robert Zemeckis
Cast – Tom Hanks
Best Drama Movies on Netflix: Cast Away directed by Robert Zemeckis and starring Tom Hanks in the lead role tells us the story of a shipwreck survivor who finds shelter on a lonely island in the middle of nowhere and survives for almost four years spending time with a few non-human things. With a thoughtful narrative, Cast Away touches on a wide variety of topics from survival to loneliness and happiness to disgust all at the same time. A story of life is the way I describe this movie which is a must-watch on any given day.
---
3. Gladiator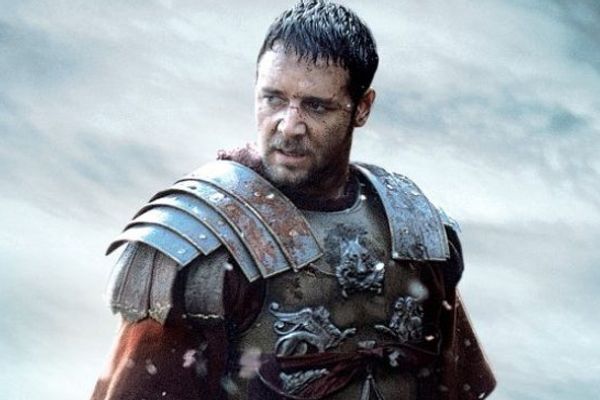 Director – Ridley Scott
Cast – Russel Crowe & Joaquin Phoenix
Gladiator is an adventure drama directed by Ridley Scott starring Russel Crowe and Joaquin Phoenix in the primary roles and is one of the best movies of all time with some exceptional screenplay, terrific directorial work, and outstanding performances. The story revolves around Roman General Maximus as he seeks revenge and justice in the brutal rule of a cruel king Commodus.
---
2. Edge of Seventeen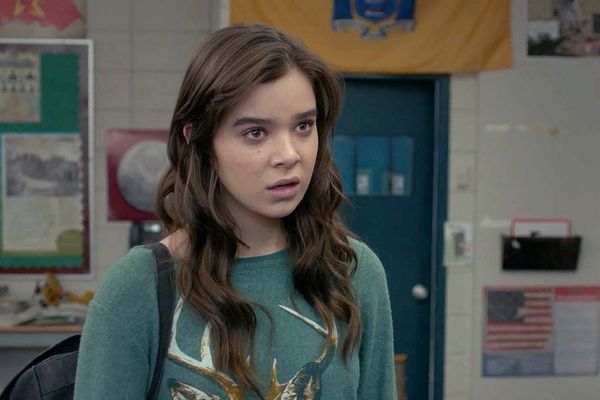 Director – Kelly Fremon Craig
Cast – Hailee Steinfeld, Blake Jenner
Best Drama Movies on Netflix: Directed by Kelly Fremon Craig, Edge of Seventeen details the life of Nadine (Hailee Steinfeld), who feels awkward when her older sibling Darian (Blake Jenner) begins dating her best friend, Krista (Haley Lu Richardson). At the same time, Nadine feels more alone than any other time until a surprising friendship with Erwin (Hayden Szeto) gives her a promise of something better that things could not be so horrible after all.
---
1. Marriage Story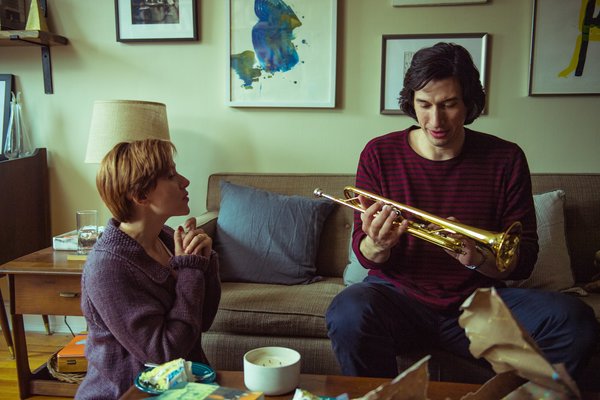 Director – Noah Baumbach
Cast – Adam Driver & Scarlett Johansson
[This excerpt comes from Surya's 'Marriage Story' Review]
Marriage Story starring Adam Driver and Scarlett Johansson in the lead roles is a classic example of a well-put-together drama and further affirms the fact that you can create magic on-screen when you let the scenes play, and the characters speak. Noah Baumbach, who is well-known for directing critically-acclaimed films like Frances Ha and While We're Young in recent years, hits it out-of-the-park with Marriage Story as it easily one of the Best Drama Movies on Netflix. The storyline, narration, execution, dialogue, and the wondrous performances make this a flawless film with very little to zero negative traits.
---
Also Read: Best Thrillers on Netflix You Can't Miss!
Also Read: Best Romantic Movies on Netflix for the Wknd!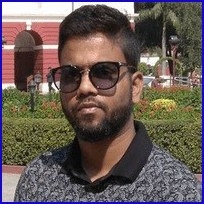 Latest posts by Surya Komal
(see all)