Happy Valley: "The Best British Crime Drama!" – Journal with Yas #23
One of the best UK crime dramas I've seen, absolutely loved Happy Valley! Even though this show first aired in 2014, I only watched it for the first time this year with the third and final season releasing and I'm so glad I did. It kept me hooked the whole way through and the story is so incredibly gripping.
Sarah Lancashire gives an outstanding performance as Catherine Caywood as she tries to navigate being a good grandmother to Ryan and her job as a police officer. Alongside her James Norton is also brilliant in the role of Tommy Lee Royce, a truly evil character that has caused immense pain to Catherine and those around her.
The action and dialogue are both great, and even squeezes in some good British humour amongst the seriousness. I liked how the third season is set seven years later, I thought this was a really good decision as Ryan is now grown up and it brought the series to a perfect end. 🚨🚔👮🏼🚓🔥🔪
---
 

View this post on Instagram

 
---
 

View this post on Instagram

 
---
Related: The Great Gatsby – "Glitz & Glamor!" | JwY #22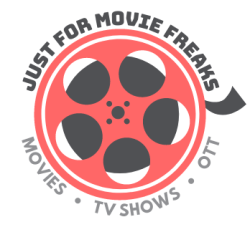 Latest posts by Yasamin Sahafian
(see all)