Everybody's Talking About Jamie: "Join Jamie into the Spotlight!" – Journal with Yas #3
After watching the 2021 movie adaption of Everybody's Talking About Jamie, I knew I had to go and see it live if there was an opportunity! Luckily in March I got to go and see the show and I loved it so much; I was already hooked on the soundtrack, but seeing it performed live always hits different with all of the dancing, lighting and charisma on stage.
There was such an amazing cast in the show and I was super excited to see Layton Williams in the role of Jamie and of course he crushed it! Shane Richie (who will always be Mr Alfie Moon to me) gave a great performance as Hugo/Loco Chanelle and thought it was really fun seeing him in drag. George Sampson as Dean was also a stand out for me! The ensemble cast were fabulous with their high energy levels, really bringing the show to life.
As much as this is a super fun, heart-warming and feel good show, there's also a number of emotional scenes but forever emphasising how important it is to just be YOU! I feel like this is a show that will really put a smile on your face. 💋💄👠👗✨🎂💃🏻🌈
Theatre stickers from @letterstojuly
Related: My June 2022 Watchlist: Elvis & More! – Journal with Yas #1
Related: Fresh (2022): Fresh Love Meets Fresh Meat! – Journal with Yas #2
---
 

View this post on Instagram

 
---
 

View this post on Instagram

 
Follow Yas (the Author & Artist)
Instagram – @journal.with.yas
Tiktok – @journal.with.yas
---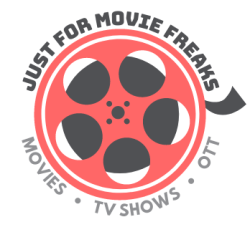 Latest posts by Yasamin Sahafian
(see all)