Best Tamil Movies of All Time You Can Now Stream!
On the topic of the Best Tamil Movies of All Time, The approach to cinema as an art and as a business paved the way for several genres and content in Tamil cinema. This made the audience so refined to celebrate both the films closest to life and those commercially entertaining. Now, with the surge of OTT platforms, revisiting these films has become a common practice, and this list may help you to check out the best films in Tamil that are worth watching.
Last Updated on July 16, 2022
Related: Best Underrated Tamil Movies in Recent Times
Related: 12 Most Rewatchable Tamil Movies of All Time
---
16. Pandavar Bhoomi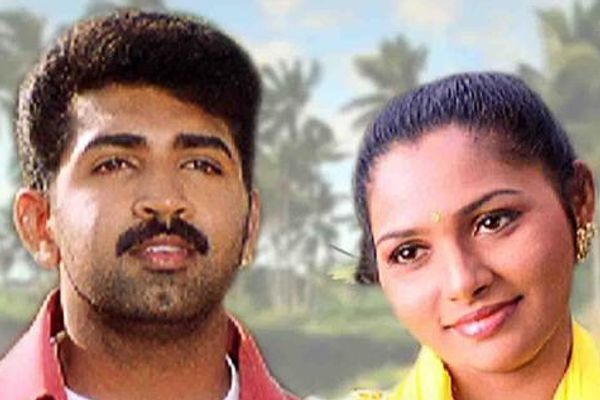 Director – Cheran
Starring – Arun Vijay, Shamitha
Streaming – YouTube
Pandavar Bhoomi is a family drama that addresses the importance of family and nativity. Even though the narrative seems to travel within a compacted landscape, the screenplay blended with realistic situations, relatable emotions, with sensibly written dialogues delivers a tireless and engaging experience. One of the Best Tamil Movies of All Time.
---
15. Asuran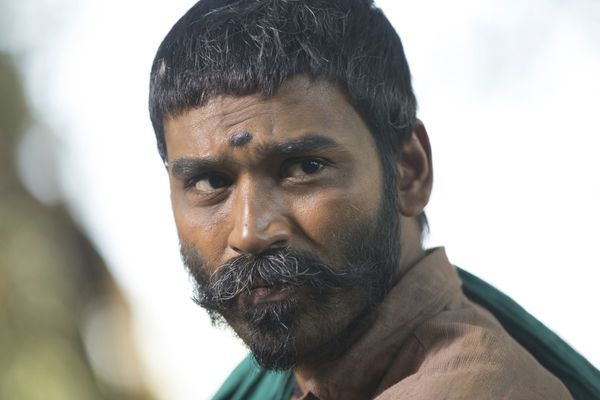 Director – Vetri Maaran
Starring – Dhanush & Manju Warrier
Streaming – Prime Video
Next on the list is Vetri Maaran's Asuran, an emotional rural action drama. The story adapted from a novel displays the struggle of a family affected by the prevailing caste discrimination and how they safeguard themselves from it. The story was driven heavily by emotions that made us relatable to every action of the movie. The impressive screenplay, lively performances, and soulful music and visuals added with a subject around the emotions of a father earned everyone's heart.
---
14. Super Deluxe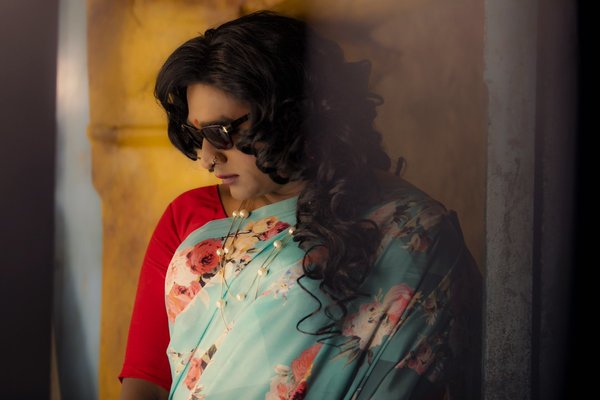 Director – Thiagarajan Kumararaja
Starring – Vijay Sethupathi, Ramya Krishnan
Streaming – Netflix
Best Tamil Movies of All Time: Stories treated as immoral ones were knitted into an engaging drama around sex, with a screenplay written by four different directors. The clueless situations narrated with surprises at regular intervals keep us hooked and a must-watch for an unusual experience. The film also stars Samantha and Fahadh Faasil in supporting roles.
---
13. Subramaniapuram
Director – M. Sasikumar
Starring – Jai, Swathi Reddy
Streaming – Prime Video
[This movie is also feat. in our 'Best Tamil Movies on SUN NXT' list]
The story is about how a group of friends living a normal life in the town of Subramaniapuram, which is affected by power and greed. The movie was enjoyed by all for its actual depiction of the day-to-day activities and culture in old rural areas which were so rooted. Authenticity in writing and proper execution made this simple revenge drama into a classic.
---
12. Naan Kadavul
Director – Bala
Starring – Arya, Pooja Umashankar
Streaming – Prime Video
Naan Kadavul explores the story of a violent Aghori and a story of an organized crime happening with children and differently-abled people, and what happens when they meet at a point was the movie. Truthful handling of this plot with realistic performances and writing conveyed the emotions of the characters well and delivered a hard-hitting experience. One of the Best Tamil Movies of All Time.
---
11. Baasha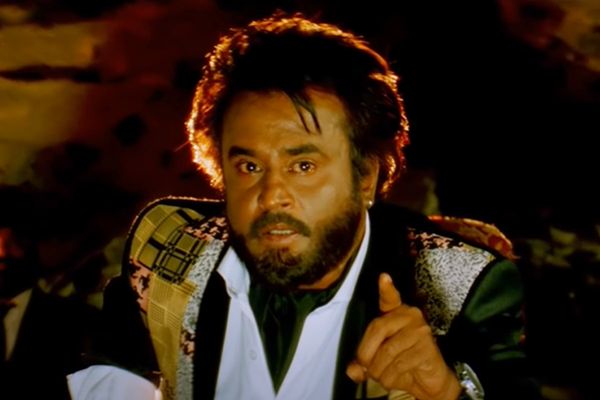 Director – Bala
Starring – Rajinikanth, Nagma
Streaming – Jio Cinema
A terrific don living in a hidden identity as an auto-driver and how the situation forces him to reveal it is the plot of Baasha. The intriguing screenplay of having a superstar like an underdog and teasing the audience for a thunderous experience was the highlight of the movie. Manik Baasha's avatar, the mass punch dialogues added with pumping theme music, is still a goosebumps moment to watch.
---
10. Autograph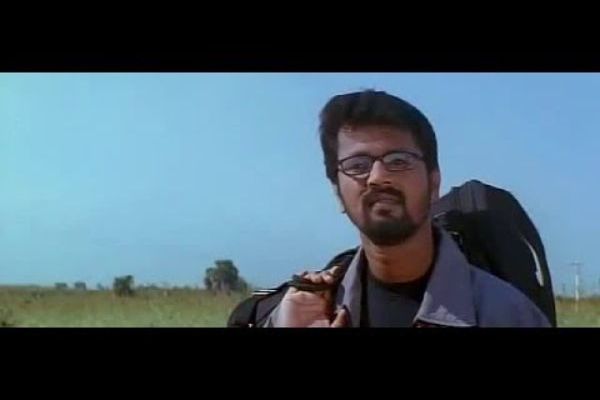 Director – Cheran
Starring – Cheran, Gopika
Streaming – YouTube
Best Tamil Movies of All Time: A nostalgic journey of Senthil Kumar to invite his loved ones to various places for his wedding is the plot of the movie. This travel of revisiting his memories was very refreshing, and realistic scenes and performances made it easy for everyone to relate and teleport for a short span.
---
9. Aaranya Kaandam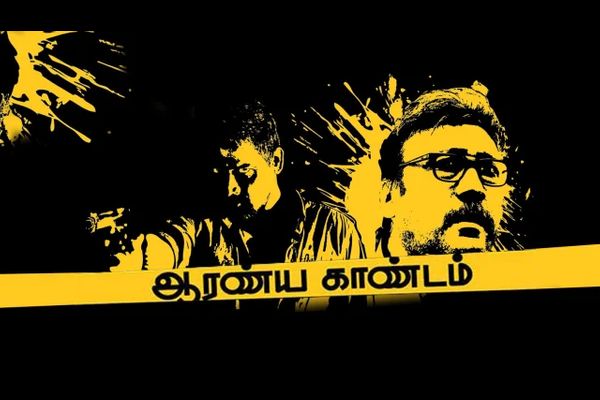 Director – Thiagarajan Kumararaja
Streaming – Disney+ Hotstar
[This film is also feat. in our 'Best Tamil Movies on Hotstar' list]
Aaranya Kaandam revolves around the question, 'What is Dharma?' in each character's perspective and how different stories get related to a gangster rivalry. It is hard to believe that Aaranya Kaandam was a film by a debutant Thiyagarajan Kumararaja, who made everyone amazed by his writing and making. The unpredictable screenplay, the unique narration format kept the viewers engaged through and through.
---
8. Pudhupettai
Director – Vetri Maaran
Starring – Dhanush & Sneha
Streaming – Prime Video
A youngster entering a gangster group for survival and how the situation shapes him into a superior person is the core of this raw gangster thriller. The strong writing, the splendid picturization, and the incredible music take us to the world of mystery and politics and convincingly show the rise of a gangster Kokki Kumar in Pudhupettai.
---
7. Thevar Magan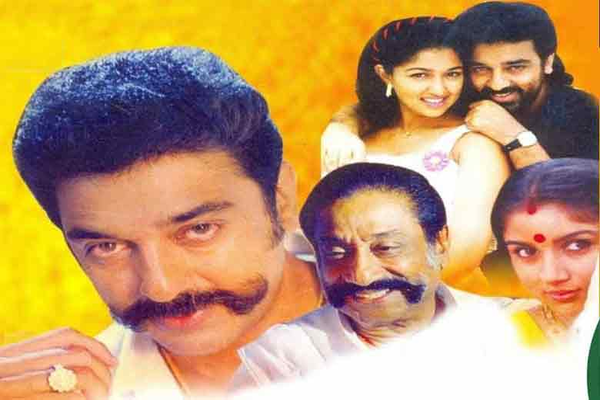 Director – Bharathan
Starring – Kamal Haasan, Sivaji Ganesan
Streaming – Google Play
Next on the list is a rural action drama, Thevar Magan, which showed the superiority clash between the family of brothers, and how Sakthivel, the son of the village head, being a modern graduate, took over this problem after his father's demise. The performances of two great actors Sivaji Ganesan and Kamal Haasan, heavily uplifted this drama mounted on father-son bonding. The narration was perfectly blended with fabulous music, visuals, and hard-hitting dialogues. The movie is still appreciated for its well-written screenplay and perfect staging, and it's one of the best movies not to be missed. One of the Best Tamil Movies of All Time.
---
6. Aarilirunthu Arubathu Varai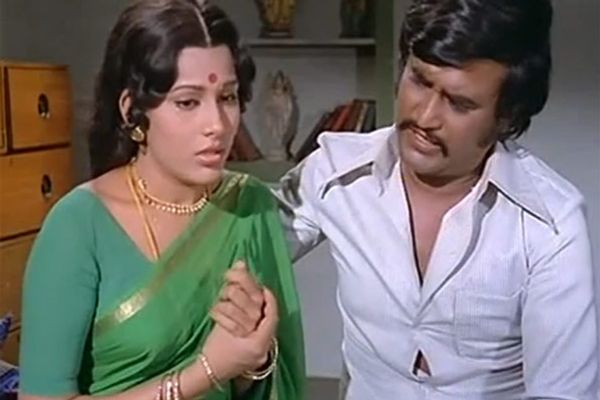 Director – S. P. Muthuraman
Starring – Rajinikanth, Jayalakshmi
Streaming – YouTube
Aarilirunthu Arubathu Varai is a story of a brother who raises his siblings all alone from his childhood to the late 60s, even in severe poverty. The tragic events, the painful lifestyle, and Rajinikanth's innocence made us feel the pain of the story. The film made in the 1970s is, to an extent, still relevant due to central emotions, and it's a simple family drama made effectively and compactly.
---
5. Anbe Sivam
Director – Sundar C.
Starring – Kamal Haasan & R. Madhavan
Streaming – Prime Video
[Also feat. in our 'Best Tamil Movies on Amazon' list]
Best Tamil Movies of All Time: Another Kamal Haasan movie on the list, what a surprise! Anbe Sivam is a feel-good drama based on the journey of Nalla Sivam and Anbarasu. Both with contrasting opinions, their travel slowly turning out friendly was so well shown and continued to expose love through several situations. In particular, the provocative dialogues will make you feel light-hearted throughout the narration.
---
4. Thalapathi
Director – Mani Ratnam
Starring – Rajinikanth, Shobana
Streaming – Prime Video
This multi-starer movie is about an orphan turned into a local gangster who is angry with his mother as she left him and what happens when he meets her one day. Despite being an action drama, the film had a strong mother-son bond and a beautiful friendship that maintained the soul of the film. Rajinikanth's natural and simple avatar, which was different from his usual commercial outings, gave a freshness to the movie. Thalapathi is still known for its enchanting music and cinematography, well blended to the movie's narration, a modern representation of Mahabharatha.
---
3. Hey Ram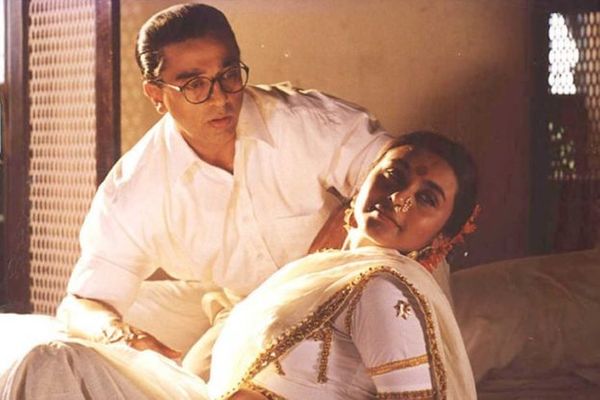 Director – Kamal Haasan
Starring – Kamal Haasan, Rani Mukerji
Streaming – Jio Cinema
Kamal Haasan's Hey Ram details the religious riots that happened during the pre and post-independence era based on Gandhiji's beliefs. The way the public was struck and manipulated by religion was shown through the character Sakhet Ram, an emotionally unstable man, trying to cope with the loss of his wife during the riots. As usual, Kamal Haasan shines well in all his responsibilities, and each character leaves a remarkable impression in the film. The authentic production design and brilliant screenplay kept us engaging with this historical drama for over three hours.
---
2. Bombay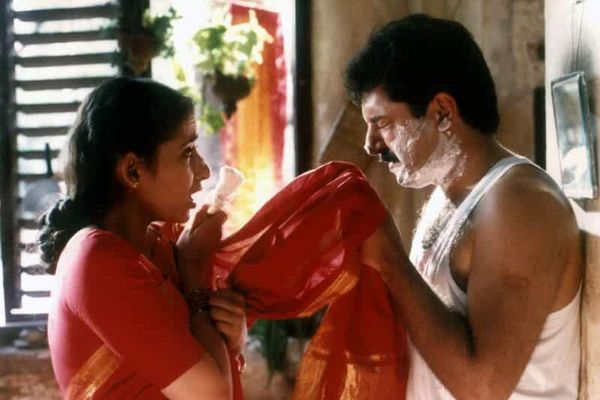 Director – Mani Ratnam
Starring – Arvind Swami & Manisha Koirala
Streaming – Prime Video
Bombay was a brave attempt that detailed the religious politics happening in the country back in the day through a beautiful love story. The natural performances and a brilliant technical team complemented the stressful situations created by the riots. Bombay, a simple and sensitive film mixed with love and patriotism.
---
1. Nayakan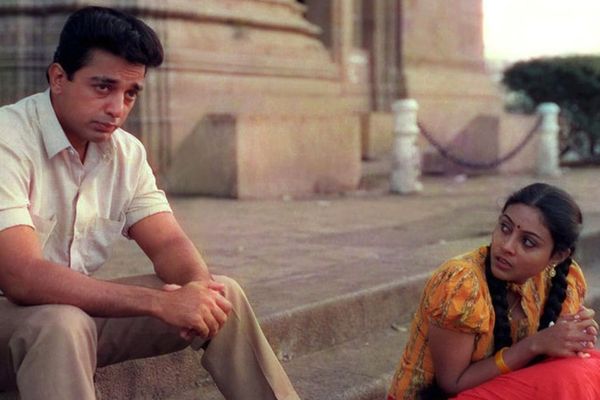 Director – Mani Ratnam
Starring – Kamal Haasan, Saranya
Streaming – Prime Video
[Also feat. in our 'Best Tamil Movies on Amazon' list]
Nayakan is one of the earlier movies that showed the complete rise and fall of the gangster, Velu Nayakar, standing for helpless people with his own set of rules. This gangster drama was different from the others as it discussed his personal life so naturally. The performance of actor Kamal Haasan with a unique variation at each stage of his life gave completeness to the character. With a great team of technicians combined with the brilliant writing and making of Director Mani Ratnam, it stands as a benchmark in the history of Indian cinema. One of the Best Tamil Movies of All Time.
---
Also Read: 8 Controversial Topics Explored in Tamil Movies
Also Read: Best Romantic Tamil Movies You Can Stream Right Now
Latest posts by Sanjay Sethuganesh. S
(see all)