Top 5 Best Movies of Kamal Haasan
Reading Time:
4
minutes
One of Tamil Cinema's most celebrated son, Kamal Haasan is a known perfectionist in the movie industry. One can simply see his passion for acting, oozing through every movie he partakes in. A natural actor, 'Ulaganayagan' Kamal Haasan can get into the skin of any role and his penchant for experimentation and pushing the boundaries of film making makes him stand out as a versatile actor who ranks as one of the best that Indian cinema has to offer.
---
5. Panchathanthiram (2002)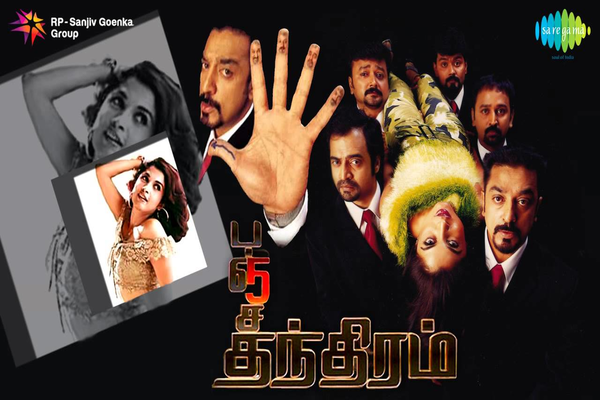 A Casanova and his four friends find themselves in hot soup when their holiday ends in the 'death' of a call girl. While the premise of the movie sounds dark and intense, Panchathanthiram is a full-on comedy where the audience are kept laughing throughout the whole film. Kamal Haasan teams up with veteran dialogue writer 'Crazy' Mohan to deliver his brand of slapstick comedy that does not dilute the plot or the direction of where the movie is headed. Bursting with hilarious one-liners and wordplays, the constant bombardment of jokes and committed performance from all the actors and actresses in the movie makes this film a must-watch.
---
4. Moondram Pirai (1982)
Have you ever had any doubt how to show someone how much you love them without uttering those three words? Kamal Haasan's Moondram Pirai is a definitive guide. The heart-warming love story between a school teacher and a woman who suffers from retrograde amnesia, Moondram Pirai is perhaps, late actress Sridevi's best performance to date. The movie is like a poignant poem or even a painting where you can feel the chemistry of the leads, the love and romance they exude from just the lead's body language themselves. A captivating study on unusual human relationships, the film contains a haunting climax that will leave you shattered and in tears long after the movie has ended. An all-time classic and Goosebumps-inducing, Moondram Pirai is a masterpiece.
---
3. Anbe Sivam (2002)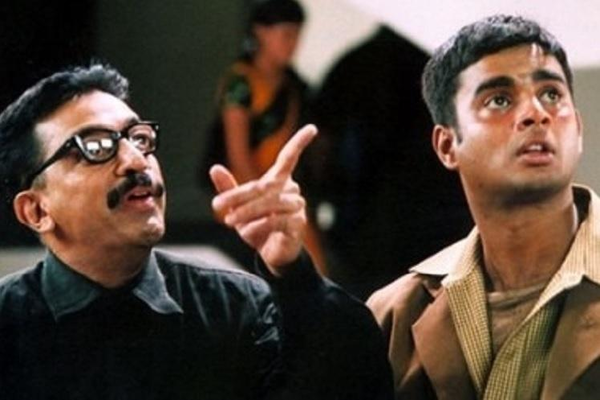 A cult classic that was way ahead of its time, Anbe Sivam is an outstanding film about a man who finds God in people and love. Partly inspired by the American comedy film, 'Planes, Trains and Automobiles', Kamal Haasan ingeniously combines his own ideologies about communism, religion, faith and love to preach his understanding of forgiveness, compassion and sacrifice for the betterment of mankind. Coupled with striking dialouges and heart wrenching scenes, Anbe Sivam is more of an experience and a lesson on humanity than a simple film. Once again, Kamal Haasan strikes gold with this experimental film that will stir your emotions and force you to think how exactly you are living your life.
---
2. Thevar Magan (1992)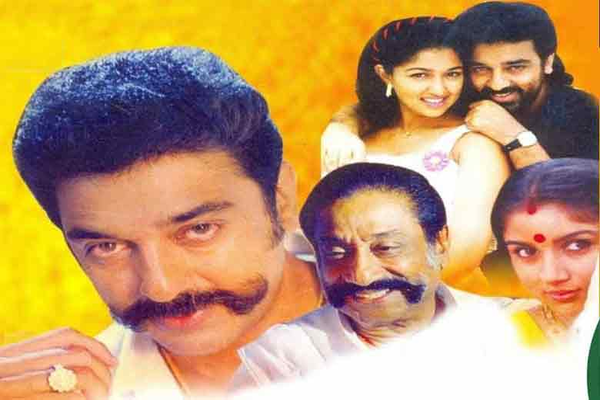 A village chieftains son who returns to his native village to seek his father's permission to marry his westernized girlfriend, gets dragged into the village politics. Kamal Haasan's character development is a filmmaker's dream and the arc of transformation he takes throughout the film will enable the audience to fully immerse themselves in his character's life trajectory. Paired alongside legendary actor, Sivaji Ganesan, the scene where the two actors interact with each other in the middle of their house would go down as one of Tamil Cinema's iconic movie scenes. An intense film filled with symbolic moments and powerhouse acting and dialogue delivery, Thevar Magan is visceral and will go down as one of Kamal Haasan's all-time best.
---
1. Nayagan (1987)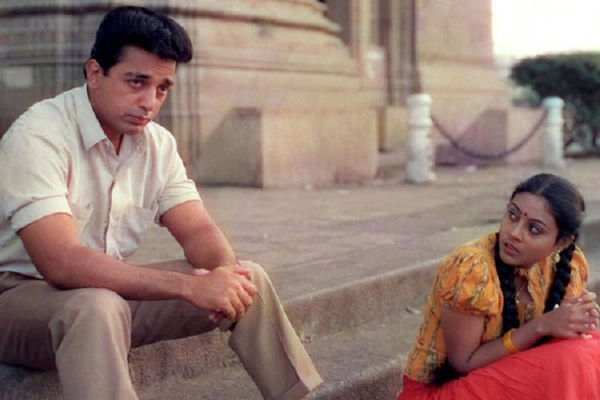 Based on a real-life don, Nayagan is India's response to 'The Godfather'. Situated in the slums of Bombay, Kamal Haasan's now-legendary role as Velu Naicker is a performance that simply no one can outmatch. Hardly putting a foot wrong, Nayagan traces the life of an underworld Don from his rise to his demise in realistic fashion. With a dark narrative style and taut script, Nayagan is gritty and leaves the audience on the edge of their seat waiting for the next scene to blow their mind. The relationships between father-daughter and husband- wife are explored maturely and Kamal Hassan, the centerpiece of this marvelous film, gives the performance of his life in every scene. Timeless and a classic, Nayagan is cinematic brilliance.
---
Please follow and like us: