Best Space Movies on OTT | Netflix, Amazon, Hotstar!
Buckle up, fellow space enthusiasts, because we're about to blast off with the Best Space Movies on OTT! This genre has always been a fascinating one, taking us on a journey beyond our wildest dreams. But with so many out-of-this-world films to choose from, it can be tough to know where to start. Worry not, as we've scoured the galaxy and compiled a list of the most thrilling, visually stunning, and emotionally engaging Best Space Movies on OTT. So sit tight and prepare for lift-off!
Last Updated on April 21, 2023
Related: Best English Spy Thriller Movies on OTT
---
 8. Ad Astra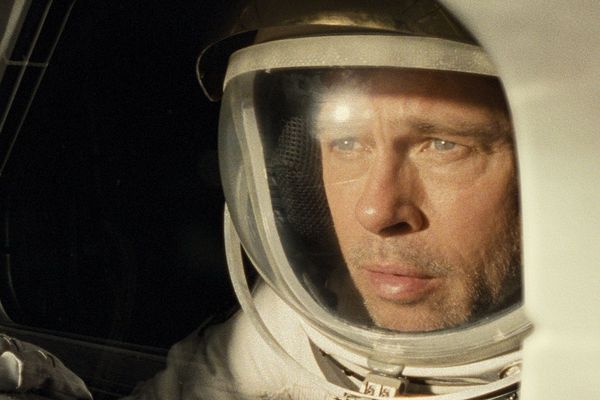 Director – James Gray
Cast – Brad Pitt, Ruth Negga
Streaming Platform – Netflix
Blast off with Ad Astra! Brad Pitt stars as an astronaut venturing to the far reaches of our solar system in search of his missing father and a mystery that could endanger humanity's very existence. With captivating visuals and a gripping storyline, this movie is a decent watch space buffs.
---
7. Contact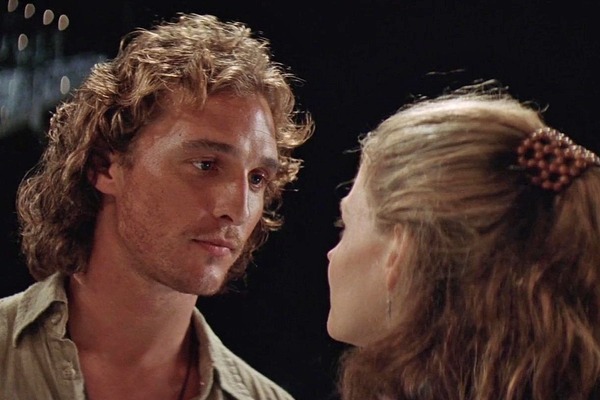 Director – Robert Zemeckis
Cast – Foster & McConaughey
Streaming Platform – Prime Video
Get ready to journey to the stars with Contact! This film, based on the novel by Carl Sagan, follows a scientist who receives an otherworldly message and sets out to make history. Its captivating visuals and thought-provoking storyline are sure to leave you spellbound. One of the Best Space Movies on OTT.
---
6. Moon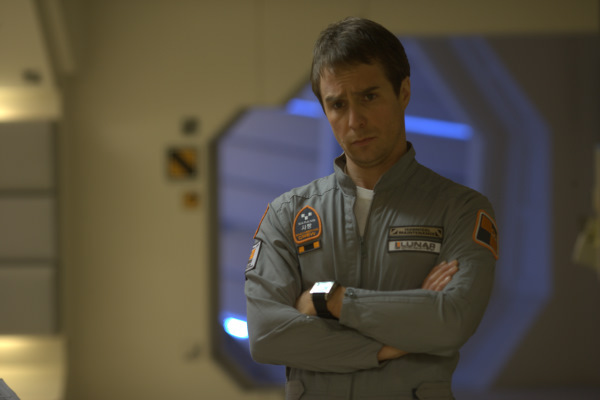 Director – Duncan Jones
Cast – Sam Rockwell, Dominique McElligott
Streaming Platform – Apple TV
Get ready to experience the eerie isolation of space in Moon. Starring Sam Rockwell, this psychological thriller takes you on a haunting journey to the moon, where a lone astronaut grapples with his own sanity. With breathtaking visuals and a haunting soundtrack, this film is sure to leave a lasting impression.
---
5. The Martian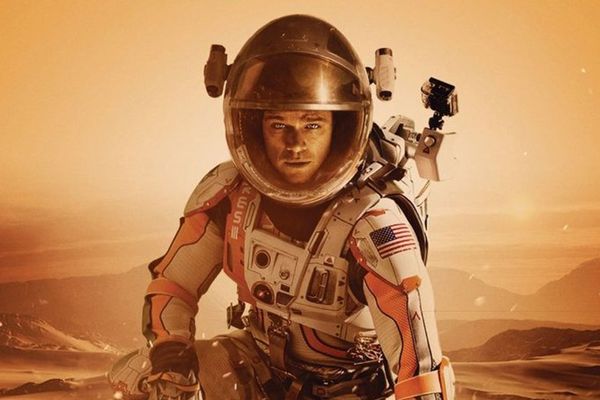 Director – Ridley Scott
Cast – Matt Damon, Jessica Chastain
Streaming Platform – Disney+ Hotstar
Best Space Movies on OTT: Starring Matt Damon, The Martian tells the story of an astronaut stranded on Mars who must use his wits to survive until he can be rescued. With a mix of humor and drama, this movie is a thrilling ride from start to finish.
---
4. Apollo 13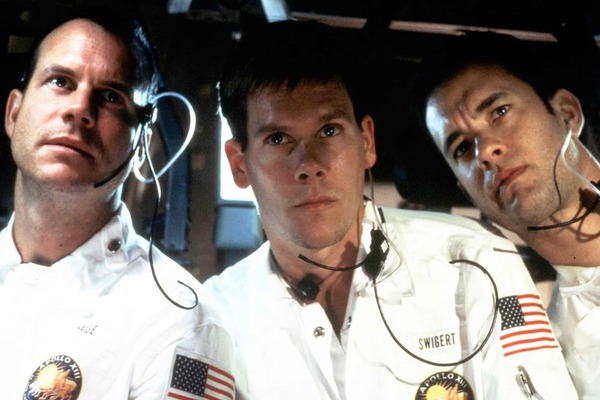 Director – Ron Howard
Cast – Hanks, Paxton & Bacon
Streaming Platform – Prime Video
The Apollo 13 mission was a defining moment in space exploration, and the movie adaptation captures the drama and heroism of the real-life events. Featuring a talented cast and intense storyline, this film is a timeless space classic.
---
3. Gravity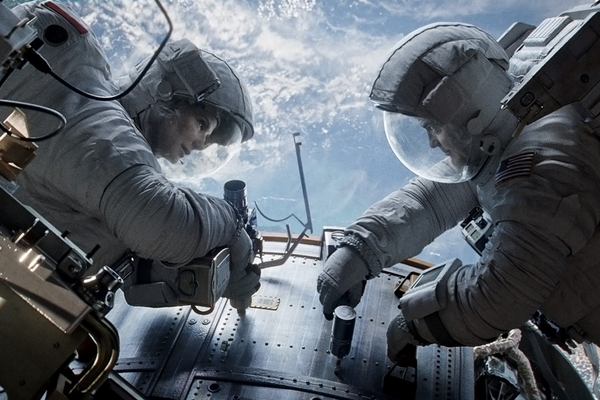 Director – Alfonso Cuarón
Cast – Sandra Bullock & George Clooney
Streaming Platform – Prime Video
Starring Sandra Bullock and George Clooney, Gravity is a gripping tale of survival in space. After their shuttle is destroyed, two astronauts must work together to find a way back to Earth. The breathtaking visuals and intense action make this movie is one of the Best Space Movies on OTT.
---
2. Interstellar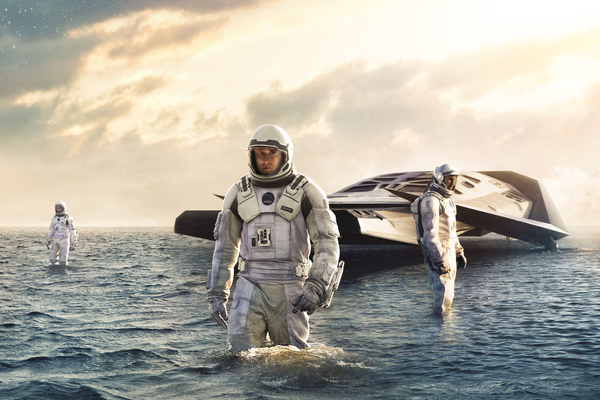 Director – Christopher Nolan
Cast – McConaughey, Hathaway
Streaming Platform – Netflix
Directed by Christopher Nolan, Interstellar follows a team of astronauts who travel through a wormhole in search of a new home for humanity. With a compelling story and stunning visuals, this movie will leave you on the edge of your seat.
---
1. 2001: A Space Odyssey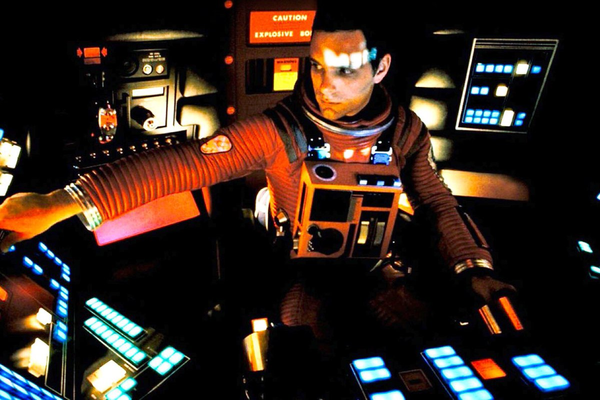 Director – Stanley Kubrick
Cast – Keir Dullea, Gary Lockwood
Streaming Platform – Prime Video (Rent)
Experience the ultimate journey through space and time with Stanley Kubrick's iconic space movie, 2001: A Space Odyssey. From the dawn of man to a voyage beyond the stars, this visually stunning film is a timeless masterpiece that will leave you in awe. One of the Best Space Movies on OTT.
Disclaimer: The writing in this article is partly written by the help of AI. But, it is curated, edited and published by a real person.
---
Related: Best Family Friendly English Series on Netflix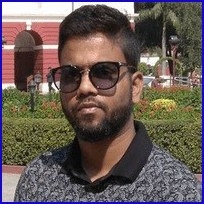 Latest posts by Surya Komal
(see all)