The Best Netflix and Chill Movies
Reading Time:
4
minutes
Last Updated on February 5, 2019.
Imagine this; on a cold Saturday night with your beloved lady friend by your side on the couch, you've got the popcorn ready, and your brother's Netflix account logged on your parents 70″ TV. The only thing that you (and probably your girlfriend) suck at is finding an appropriate movie to watch. No, a blindfolded Sandra Bullock or the DEA's fight against a Colombian Drug Lord will not work on a date night.
So, we (gracious) people at the National JFMF headquarters thought it's an interesting idea to go through the huge multi-language (so huge that one of us even lied that he only found 30 movie titles instead of 100+) catalogue and find few top-class picks that you guys will have *wink* 'fun' watching. Jokes aside, let us know about our picks in the comment box down below and happy streaming!
Related: The Best Horror Movies on Netflix Right Now
---
That Awkward Moment (Are We Officially Dating?)
Director – Tom Gormican
Cast – Zac Efron, Miles Teller and Michael B. Jordan
Starring a talented and an almost-perfect cast, "That Awkward Moment" is the perfect movie for you to watch on a cold and a cuddly weekend. Generally labelled as a guilty pleasure, this movie falls into the category where it has no specific target to stretch out and manages to relish the present moment. Moreover, the three main leads (Efron, Teller and Jordan), were amusing and positively enjoyed playing the fussy-unfussy characters in the movie. Overall, That Awkward Moment is an enjoyable and a casual movie which perfectly justifies the term "It Is What It Is!"
---
The Spectacular Now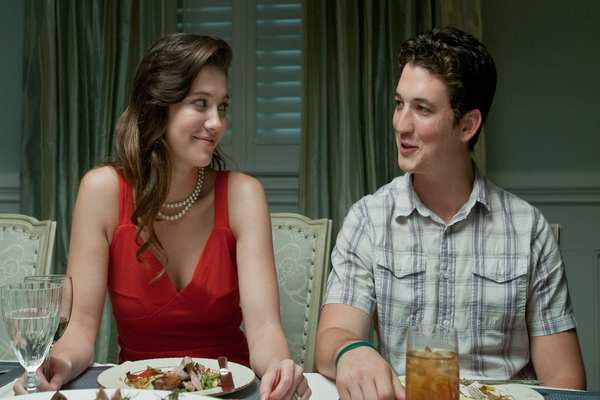 Director – James Ponsoldt
Cast – Shailene Woodley and Miles Teller
Hailed as one of the best romantic-dramas in recent years, The Spectacular Now impresses with its simplistic vibe, realistic approach and beautifully crafted screenplay which makes every scene flourish. The characters were relatable, and the performances from the lead cast were brilliant as well. Shailene as an acquitted down-to-earth girl mesmerises with her simplicity throughout the runtime. Miles Teller played a crucial role as the entire narrative was focused around him and he capitalised every situation well and never discarded the attention away from him. Overall, The Spectacular Now was a thoughtful and contemplative film that will leave you with a warm feeling inside your heart. It was well acted and wonderfully presented and is worth all your time.
---
What If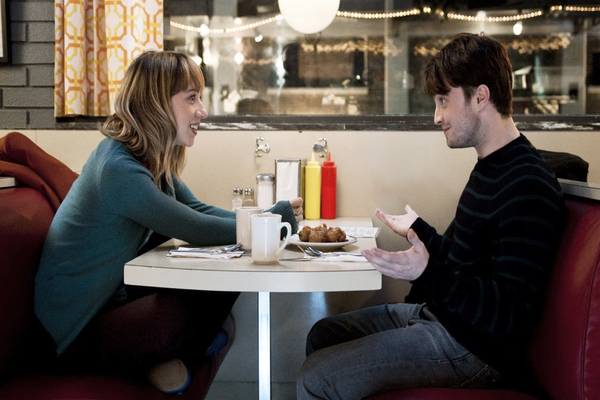 Director – Michael Dowse
Cast – Daniel Radcliffe and Zoe Kazan
Contemporary romantic-comedies became customary in this modern era. However, the plot of every movie somehow dwindles around the same theme, and we often see different takes on this idea from time to time. The idea about two friends finding love in each other is not getting any younger, but the director, Michael Dowse finds a way to make the movie work. It was typical and predictable, but, it's refreshing to watch the journey of love between the two lead characters. Although "What If" doesn't function with something new and diverse, it embraces the theme and the genre and is a laid-back movie to watch.
---
Don Jon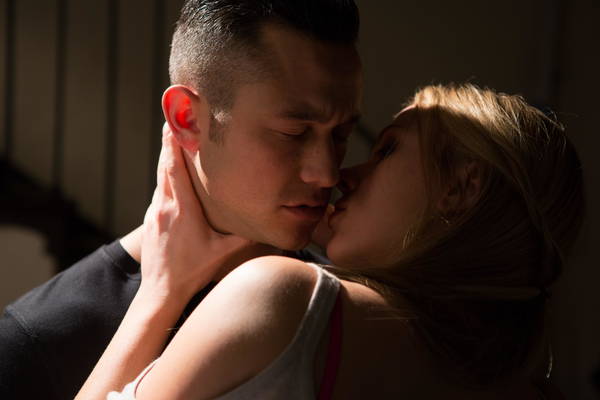 Director – Joseph Gordon-Levitt
Cast – Joseph Gordon-Levitt and Scarlett Johansson
How can you go wrong with Don Jon? You've got Joseph Gordon Levitt, who is an avid porn film watcher and Scarlett Johansson with one of the hottest Jersey accents I've ever heard. The film is a unique and a genuine plot told in a very unconventional way. The repetitive storytelling approach was quite contemporary as it unfolds the plot wonderfully and concluded well giving us a solid authentic love story which was simple yet debatable.
---
Set It Up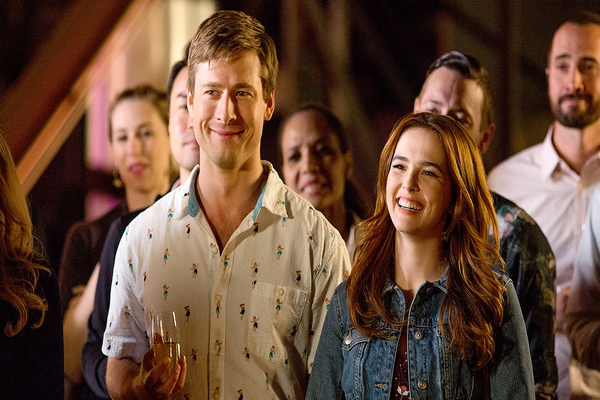 Director – Claire Scanlon
Cast – Zoey Deutch and Glen Powell
Set It Up is slowly but rightfully became one of the sleeper hits of the Summer of 2018 for all the right reasons. Feel-good light-hearted rom-com's are a gem to find these days and Set It Up was just a delightful watch from beginning to end. It had everything that you expect from a modern-day romantic comedy. The jokes were hilarious and made me laugh inside and out, the storyline was silly, simple, and didn't bore me even for a single second. The strong yet funny performances from Taye Diggs and Lucy Liu and the charming chemistry between Zoey Deutch and Glen Powell was so compelling to watch as their characters were just a cherry on top of a beautiful movie.
---
Related: The Best Horror Movies on Netflix Right Now
Please follow and like us: