Throwback Thursday: The Grand Budapest Hotel [Review]
Reading Time:
1
minute
Director – Wes Anderson
Cast – Ralph Fiennes and Tony Revolori
When it comes to filmmaking, Wes Anderson has a unique style which can't be assessed by any director. His technique, elegance and bravura is incomparable and makes us feel like we're watching a piece of art. Set in the 1930s, The Grand Budapest Hotel narrates you a typical cat and mouse story which takes place between two parties and is also accompanied by loads of affection, friendship and pugnacity.
Fun Fact: "Unlike most movies, everytime a newspaper article appears, it contains a complete depiction of the events in the headline, all written by writer and director Wes Anderson." Source: IMDb
Complemented by few ingenious characters which differ from continence to ferociousness, Anderson's archetypal approach in filming the movie in a conventional way provokes you more and enlightens your visual experience.
Grand Budapest Hotel is matchless attainment in film-making, absolutely one-of-a-kind. Ralph Fiennes implausible performance and Anderson's distinct flair can be witnessed all over the film which makes it a must watch!
---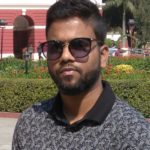 Chillin'…Dreamin'…Surviving!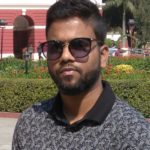 Latest posts by Surya Komal (see all)
Please follow and like us: