Romeo Akbar Walter – Movie Review
Reading Time:
2
minutes
John Abraham has found a niche in the form of "nationalistic" dramas in the past few years and the successes of his last two releases, Parmanu, and Satyameva Jayate are reflective of that, but, he fails to deliver with his latest release: Romeo Akbar Walter. The success of the 2018 Alia Bhatt starrer Raazi seems to have heavily influenced the creators of Romeo Akbar Walter, but, they seem to have missed out on the key ingredients that made Raazi so compelling.
Romeo Ali (Abraham) is a bank teller by day and a theater performer by night who catches the eye of spymaster Srikant (Jackie Shroff) who is the head of Research & Analysis Wing. Srikant recruits Romeo for a mission (although why he can't find an agent from within RAW with the necessary skills is baffling) and gives him a crash course in spycraft. The action then moves to Pakistan and one expects the storyline to finally pick up in pace and intensity but it doesn't. And therein lies this film's biggest flaw because at 2 hours and 30 minutes, it feels incredibly slow paced and boring.
The twists and turns in the film do not create excitement or fear because the narrative is very weak and scattered. In fact, the film relies on every spy film stereotype to amp up the drama, but, that only makes it seem like a bad copy of Raazi. Another grievance I had with the film was that there are way too many undercooked plotlines (for example; an unnecessary love story) that do not add anything to the film. Even the theme of patriotism and nationalism that seem to work with the Indian audience so well these days, come off as forced and insincere and do not evoke any strong feelings.
Performances is another department where Romeo Akbar Walter fails. John Abraham's acting is stiff and expressionless, even when he talks about emotional topics like his mother who is the cornerstone of his personal life. Jackie Shroff's character is the personification of every cliche about spies and after watching an incredible performance in Raazi by Jaideep Ahlawat in a similar role, Shroff comes out looking corny in comparison and it is hard to take his character seriously. Mouni Roy has very little to do and it is hard to judge her performance as such. However, some of the supporting cast are pitch perfect – Alka Amin as Romeo's mother and Sikander Kher as a Pakistani officer who might derail Romeo's plans.
Overall, there is very little good that can be said about Romeo Akbar Walter. This is a film that had a good premise and tons of potential, but, unfortunately, wasted it all to become a snoozefest. Do yourself a favor and avoid this one.
Verdict – 1.5/5 | Grade – D+
---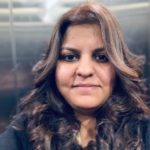 IT professional by day, Eternal Cinephile.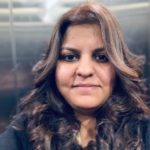 Latest posts by Anushree Chauhan (see all)
Please follow and like us: