LKG – Honest Movie Review
Reading Time:
2
minutes
Verdict – "Gratifying!"
We have seen TV anchors, mimicry artists' turn into hero's in Tamil Cinema and in that list joins a Radio Jockey who has a considerable amount of fans, already upgrading himself as a hero now. RJ Balaji, a popular RJ and a Sports Commentator had done many side roles earlier. He had already become a household name in Tamilnadu due to his involvement in various social issues and the crowd at the theatre proved the same.
There has been a significant rise in the number of movies, YouTube videos which are being made mocking the politicians these days. Once such film was Anand Shankar's NOTA starring Vijay Devarakonda. The movie parodied every single important event in the political timeline of Tamilnadu. LKG directed by debutant Prabhu also mocks, parodies the politicians and political events.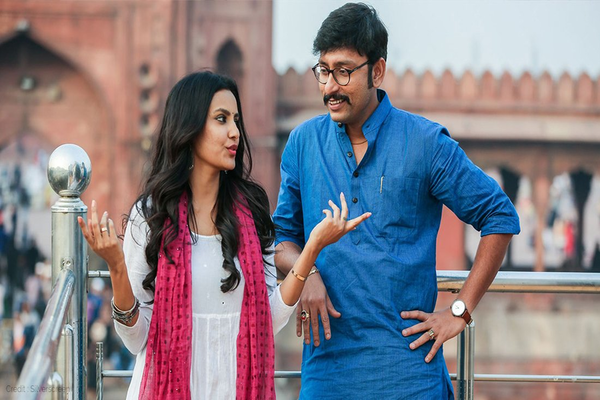 Lalgudi Karuppiah Gandhi (LKG), a small-time politician and ward councilor aspires to become a Chief Minister at a very young age and wows not to be like his father (Nanjil Sampath) who spent his entire life being only a party member. He takes the help of a corporate analysis company which assists him throughout. Does he succeed in his insurmountable journey, makes the rest of the plot.
RJ Balaji shines over the length and breadth of the movie and shows his acting skills in every part. Rather focusing only on his strength which is the comedy, he in all aspects, has properly developed and improvised himself to be a better actor.
Over the years, social media has become a part of our daily lives, to the extent that our likes and dislikes are based on current trends. The content we see on our Facebook or Instagram feed has the power to alter our decisions. This is the premise of the story, how a corporate company uses social media and mainstream media to make a not-so-popular man into an overnight sensation and make a beloved man into an undesirable person. It was scary to witness the power social media possess and how manipulative it can be.
LKG succeeds in its primary responsibility of ridiculing the politicians, including making fun of the infamous, badass idea of covering the Vaigai Dam with thermocol and Prime Minister's fitness challenge. They made sure that no one is left out and made a mockery of everyone. Despite its minor flaws, LKG stands as one of the well made political satire films and throws a subtle message at the end.
Rating – 3.25/5 | Grade – B
---
Please follow and like us: