Escape Room – Honest Movie Review
Reading Time:
2
minutes
Verdict – "A Missed Opportunity!"
Inspired by James Wan's Saw (2004) and a myriad of survival/problem-solving films, Adam Robitel's (Insidious: The Last Key fame) Escape Room stars pretty much an unknown or 'you're the guy/girl from that movie' cast. The storyline follows the journey of six random strangers who find their way in an escape room puzzle in return for a ten grand cash prize. Pretty neat!
Every survival movie whether it's The Maze Runner, Hunger Games or Saw involves creative thinking and phases or techniques as we've never-seen-before. The inventive production design, choreography and camera angles play a significant part in these films, and Escape Room falls nothing short in executing these ideas artistically. Robitel worked over presenting every single stage with increased tension and suspense and succeeds for the most part in the first hour.
But, likeable and relatable personalities are a necessity in a movie centred only around six people throughout the runtime. Excluding Deborah Ann Woll and Logan Miller's characters, the remainder of the cast which includes the lead star Taylor Russell were almost uncongenial for the most part. The bland dialogue and the random humor doesn't do any favours and their emotional pasts do not make you go give a hug to this person. The film tries to tell a story and build on these lifeless personas, but, falls flat in the end (which is not a complete surprise).
Overall, Escape Room leaves you with questions rather than answers as the studio (most probably) botched the ending by leaving hints and planting seeds for a possible sequel. It's is a missed opportunity and comes nowhere near the entertaining movies this genre had produced over the years. But, I'm not completely disappointed either, I found myself entertained at times as the film is not all horrible.
My Rating – 2.5/5 | Grade – C+
---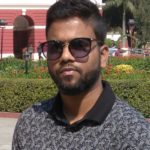 Chillin'…Dreamin'…Surviving!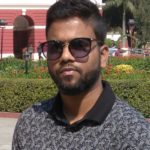 Latest posts by Surya Komal (see all)
Please follow and like us: