Emraan Hashmi: A Forgotten Star – Editorial
Reading Time:
3
minutes
The Introduction
The yesteryear Superstar Emraan Hashmi aka 'The Serial Kisser of Bollywood' has had his ups and downs in the recent past. Known vividly for his chartbuster songs and intimate scenes, Hashmi was a kingpin to the mainstream audience before the social media era and was widely regarded for his performances, both by critics and the audience. But, fast forward to 2019, he is a forgotten star, and while I thoroughly respect and support his movie selection process; I'm here to celebrate and highlight his career (so far) as an actor who has the audacity to take bold decisions in life, leave his beloved image behind and take a complete 180 in his career.
---
The Beginning
Emraan Hashmi was first introduced to the movie space back in the year 2002 when he worked as an Assistant Director for Raaz and quickly made the transition to acting and registered his first super-hit success with Murder (2004) alongside his co-star Mallika Sherawat. Subsequently, there was no looking back for Mr Hashmi and he starred in a bunch of hit films from Zeher (2005), Aashiq Banaya Apne (2005), Aksar (2006) to Gangster (2006). Despite working his way up by starring in movies with decent storylines, Hashmi was designated as a one-note actor who stars only in movies with excellent music and intimate love scenes.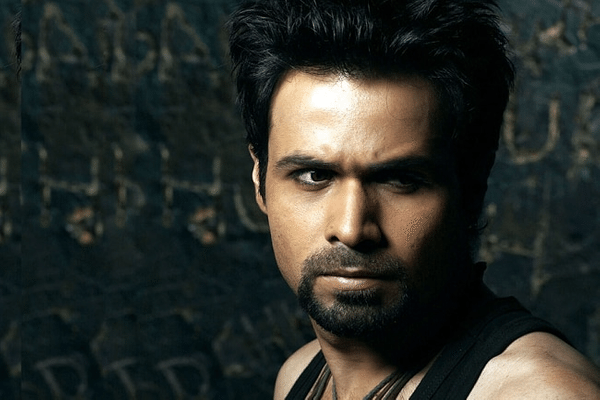 A small detour like Awarapan (2007) bought him critical acclaim but a failure at the box-office. However, Hashmi went back to his roots with films like Jannat (2008) and Raaz – The Mystery Continues (2009) to Murder 2 (2011) and Jannat 2 (2012), and at the same time, starred in highly acclaimed dramas like Once Upon a Time in Mumbaai (2010), The Dirty Picture (2011) and Shanghai (2012) which garnered him multiple award nominations. But, success comes with a cost and Hashmi expressed his displeasure multiple times in media interviews that he wants to break free from his 'Serial Kisser' image.
---
"I'm tired of kissing, man. No one feels my pain. Yaar, tum 17 years kar ke dikhao. 20 kisses a film. Mere honth soojh gaye hai yaar."
"Perhaps, I will not have a kiss in the next one; no wait, that has one too. So, perhaps in the one after that. However, I had 10 kisses in my first film and one in my upcoming film, so that is progress according to me." 
---
The Transition
In 2013, Hashmi started transitioning to experimental movies like Ek Thi Daayan (2013), Ghanchakkar (2013) and Raja Natwarlal (2014) which didn't garner him neither critical nor commercial success. He followed with few disastrous failures namely Mr X (2015) and Raaz: Reboot (2016). However, a few decent films like Hamari Adhuri Kahani (2015) and Azhar (2016) made the audience cast their mind back to his glory days. But, it's noticeable that his popularity has declined during the past few years.
---
The Present
While Emraan Hashmi is at a crucial point at his career, with him making the transition to streaming content with Tigers (2018) for ZEE5 and The Bard of Blood (2019) for Netflix. You can't help but admire the man's courage for not sticking to the same genre and shtick, evolving as an actor even though he's greeted with a failure most of the times. Hashmi might be a forgotten star to many, but he's a trendsetter in mainstream cinema, and I wish nothing but success for his future projects.
Please follow and like us: