Top 10 Stanley Kubrick Movies
Reading Time:
6
minutes
Stanley Kubrick is widely considered as one of the greatest filmmakers of all times. Leading filmmakers from Steven Spielberg to Martin Scorsese, from George Lucas to James Cameron and from Wes Anderson to Ridley Scott, have cited Kubrick's influence on their own work. Even newer directors like Christopher Nolan and Guillermo del Toro, among others, enumerate Stanley Kubrick as a major influence on their work.
Kubrick was a perfectionist and paid attention to even the minutest details. He demanded multiple takes to get the shot he wanted and shooting scripts were changed all the time. This caused some actors to vow to never work with him again. Actress Shelly Duvall (The Shining) became so overwhelmed with stress that her hair started falling out (She later presented these to Kubrick). Jack Nicholson was so frustrated with the multiple changes to the script that he would throw away the copies that were given to him to memorize, knowing that it was just going to change anyway. On the occasion of the 20th death anniversary of this creative genius, here is a look back at 10 of his best films:
---
10. Lolita (1962)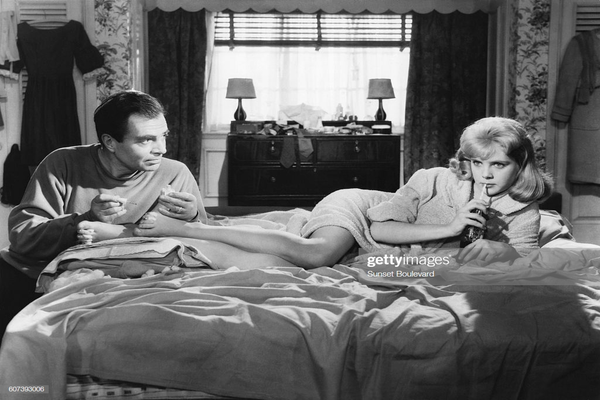 Cast – James Mason, Sue Lyon
Runtime – 2 Hours 33 Minutes
The cinematic adaptation of Vladimir Nabokov's novel of the same name is toned down to satisfy the requirement of censors of the 60s. Kubrick was successful in embedding dark humor to asexually taboo subject matter, and he later went on to say that he would not have made this film had he known how severe the censorship limitations were going to be. The cast does a terrific job, but, the real standout is the genius of Peter Sellers who steals every scene that he is in. His offbeat performance is an indication of things to come for this wonderful actor. Ultimately, had Kubrick been allowed to make this film the way he wanted to, this would have ranked as one of his best comedies. Even as it is, this is still a great film because of the brilliant comedic chops of the cast and the master's knack for black comedy.
---
9. Spartacus (1960)
Cast – Kirk Douglas, Laurence Olivier
Runtime – 3 Hours 17 Minutes
Set in ancient Rome, this epic follows the tale of Spartacus (Kirk Douglas), a slave who leads a rebellion against the government. Spartacus is a classic from the sword-and-sandals genre and is probably the least "Kubrickian" of his films. Star/Producer Kirk Douglas fired the great Anthony Mann as director a week into production and brought Kubrick on board, who he previously worked with in Paths of Glory. It was a great resume builder for Kubrick, and he tried to leave his mark on the movie, but, he was a hired gun, and Spartacus was not his vision as he visualised. Still, the acting is terrific, and the film sparkles with old-Hollywood charm.
---
8. Eyes Wide Shut (1999)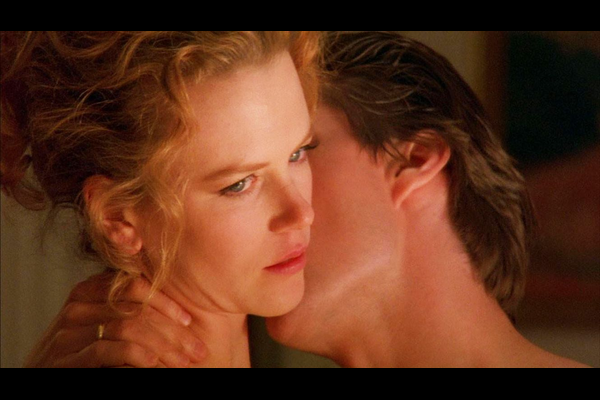 Cast – Tom Cruise, Nicole Kidman
Runtime – 2 Hours 39 Minutes
Kubrick's last film, based on Arthur Schnitzler's novella Traumnovelle (Dream Story), was completed shortly before his death. It's a deliberately crafted film which comments on a couple in turmoil as they face middle age and their own repressed desires against the backdrop of the Christmas season. The performances by the entire cast were decent, especially by the then married pair of Tom Cruise and Nicole Kidman. Between the phenomenal and surreal exploration of human sexuality and the Freudian source material, Eyes Wide Shut was Kubrick's final triumph.
---
7. Full Metal Jacket (1987)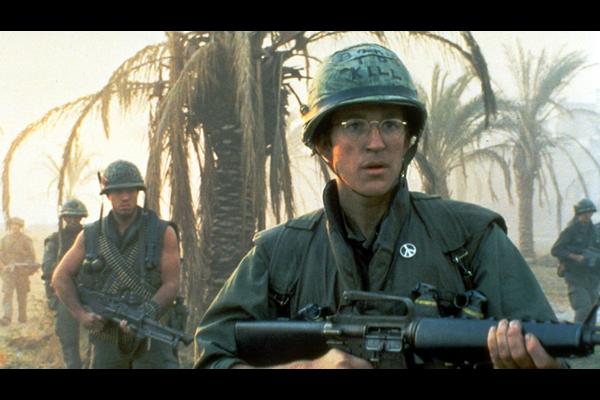 Cast – Matthew Modine, Vincent D'Onofrio
Runtime – 1 Hour 56 Minutes
Full Metal Jacket is adapted from Gustav Hasford's novel, The Short-Timers. This war film is a darkly funny and very intense look at the Vietnam war. Full Metal Jacket has several elements of Kubrick's signature style; gritty realism, the use of close-ups and a focus on the internal struggle of men against the backdrop of war. Vincent D'Onofrio as Private Pyle is brilliant in this film as he lends an authenticity to his heartbreaking story arc. This film is meticulous in the details and in the authenticity of the depiction. Full Metal Jacket has a unique two part narrative that acts as a series of short stories rather than sticking to the traditional structure of most war films.
---
5. Paths of Glory (1957)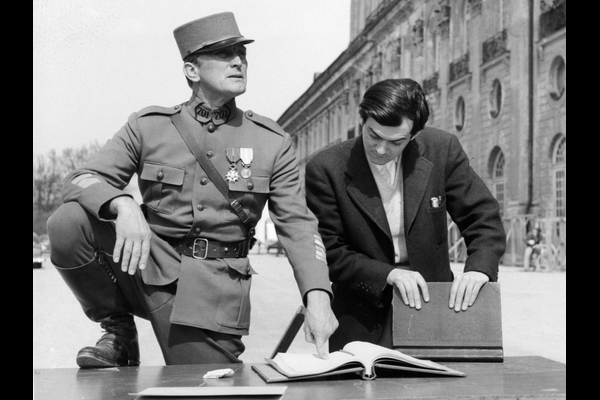 Cast: Kirk Douglas, Ralph Meeker
Runtime: 1 Hour 28 Minutes
This anti-war film based on the novel by Humphrey Cobb takes place in the trenches of World War 1. Kirk Douglas plays Colonel Dax, a lawyer/colonel in the French Army who must defend three of his men facing the death penalty for refusing to charge into a senseless and certain slaughter. This film puts on display the intensity and brutality of war and its effects on the humanity of those involved. The real heart of this movie, though, is Douglas' character who anchors the violence around him with his integrity and strength. One of Kubrick's most emotional, effective and yet debated endings, Paths of Glory explores the humanity within the viciousness of war.
---
4. The Shining (1980)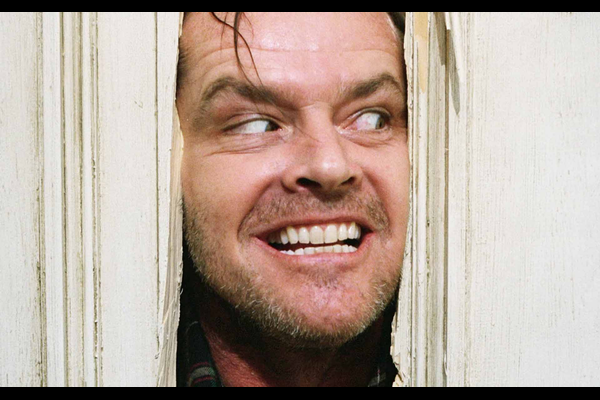 Cast – Jack Nicholson, Shelley Duvall
Runtime – 2 Hours 24 Minutes
Although, based on Stephen King's bestseller of the same name, this film is substantially different from the book. The Shining is the story of writer Jack Torrance (Jack Nicholson), who accepts a job as the winter caretaker at the Overlook Hotel and his spiral into madness. The film's overall aesthetic is terrifying, and the ambiguity just adds to the psychological horror. Jack Nicholson's performance as Torrance is creepy and quite frankly, frightening. This is undoubtedly one of Kubrick's best and most well-known films although it was not very well received at the time of its release, even earning Razzie nominations. The Shining leaves the viewer with an eerie feeling and there could not be a better endorsement for a horror film.
---
3. A Clockwork Orange (1971)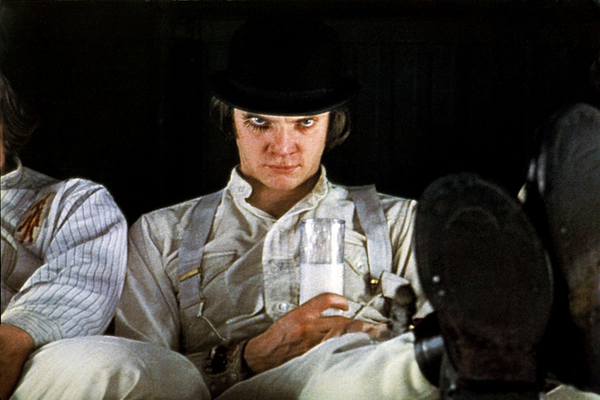 Cast: Malcolm McDowell, Patrick Magee
Runtime: 2 Hour 16 Minutes
As with most of Kubrick's films, A Clockwork Orange is an adaptation of Anthony Burgess' novel of the same name. A Clockwork Orange shows a disturbing dystopian future that is further underscored by extreme violence and immorality of its inhabitants. Alex (McDowell) and his "droogs," are a group of violent juvenile delinquents that terrorize the city and wreaking havoc upon the citizens.
The film explores the potential pitfalls of how behavioural psychology could be used by a totalitarian government to subdue its people. Compared to other adaptations, Kubrick only made minor changes to the source material. The dystopian world of this film is brilliantly depicted and makes this an engaging, rewarding and impactful (if somewhat terrifying) watch. It is a technically brilliant and sharply constructed piece of cinema.
---
2. DR. STRANGELOVE (1964)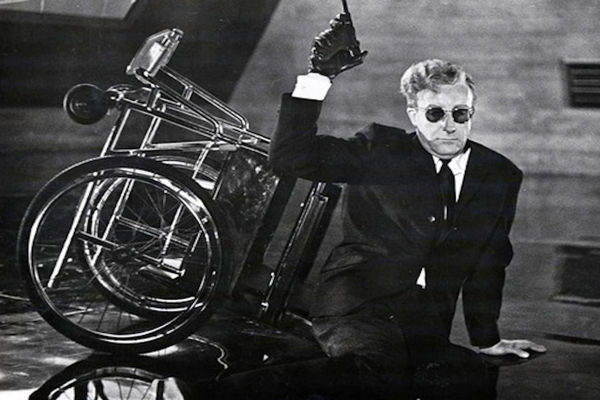 Cast – Peter Sellers, George C. Scott
Runtime – 1 Hour 35 Minutes
If Lolita was the evolution of Peter Sellers's ability to transform into multiple characters that have a dark wit about them, then Dr Strangelove is its peak. The story is simple; in a fit of madness, General Jack Ripper (Sterling Hayden) sets in motion a series of events that could lead to the activation of a Doomsday Device, which would obliterate the free world.
This is perhaps one of the best satire films ever made, elevated by Peter Sellers in three distinct and equally ludicrous characters. Unlike many Kubrick's war films that are weighed down by the very worst of humanity, Dr Strangelove is absurdly funny (albeit containing some very dark humour). This is a comedic masterpiece that is also a political satire which is every bit as relevant today as it was when it first came out.
---
1. 2001: A Space Odyssey (1968)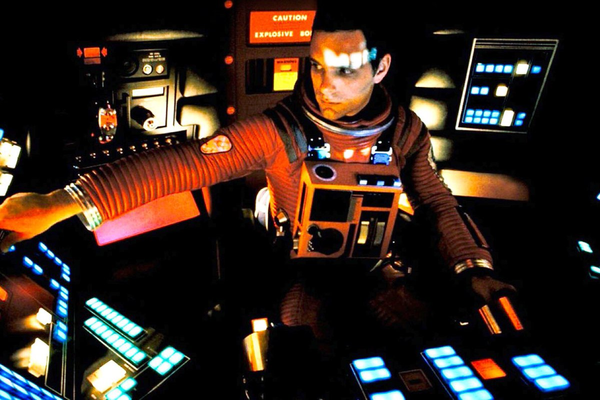 Cast: Keir Dullea, Gary Lockwood
Runtime: 2 Hours 28 Minutes
Arguably, the greatest Science fiction film ever made 2001: A Space Odyssey is epic in its scale and was Kubrick's magnum opus. It is a visual treat that demands multiple viewings. This was a momentous film in the history of cinema that cemented Kubrick's status as a legendary and visionary filmmaker.
2001 was a complex project that was painstakingly crafted. It was stunning in the technical aspects and yet the story is a simple existential tale. This is a groundbreaking film made by a master of the craft at the very top of his game. Genius indeed!
---
Please follow and like us: