Man of Steel – Movie Review
Reading Time:
3
minutes
My most anticipated movie of the year is here and I'm really excited to watch how the reboot is handled by director Zack Snyder. Now, Superman movies were long gone, so an overlook is definitely needed to know the life-story of Kal-El aka The Superman.
The movie commences in Krypton, where the entire planet is about to get destroyed and Jor-El (Russell Crowe) notifies the council about the annihilation. General Zod (Michael Shannon) attacks the council with his crew members and plans to take over the command. Meanwhile, Jor-El and Lara (Ayelet Zurer) uses the opportunity to save human race on Krypton and plans to launch a ship en route to Earth with their son Kal-El and the genetic codex. Zod's team tries to take down the rolling ship, but they fail miserably. Eventually, the ship lands in a village in Kansas where Jonathan and Martha Kent (Kevin Costner and Diane Lane) look after Kal-El since his childhood as his parents.
After few years, Clark is now a 33-year-old rambler using his strange powers occasionally and few back stories were glimpsed sporadically showing Clark's relationship with his step-parents and few emotive incidents from his teenage years. The other part of the film transacts General Zod approaching Earth with an aim to take back the genetic codex and set up the Kryptonian civilization on the human planet after destroying it.
Considerably the film's emotional part is been contracted by flashbacks with few poignant performances by Russell Crowe and Kevin Costner. The film is much more established when it comes to how Superman faces various consequences in his life and that's the main soul of the film that kept me engaged throughout it's runtime.
Another boon of the film is that how the characters were given equal importance. Amy Adams as Lois Lane is exceptional in her role, she shared a decent screen presence with her arguments establishing the storyline which is imperative further. Michael Shannon as General Zod is not disappointing overall, his character didn't smack the impact that is needed, his thoughtful theory is crucial but the plan to implement it was a bit vile.
Henry Cavill as Superman was totally stupendous. He carried out the role with ease and imparted the expressions in a proper way. The muscular physique exhibits his ability in giving promising punches which we look forward to in a Superman film.
The CGI looked great in the movie, mainly the production work of Krypton looked gorgeous. Had no issues with the 3D format. Mainly when you deal with a plot having massive destruction, the CGI needs to be perfect and there is no let down in the technical department.
Direction from Zack Synder was marvelous, mainly during the action sequences when we experience few zoom-in shots which were really well handled and organized with the camera. The insights of the Kryptonian world were shown in a detailed way, which other directors failed to show in the previous iterations.
They are few issues though, the screenplay by David S Goyer was slightly a letdown and it's particularly not well-organized. The climax was nearly forty minutes and would've trimmed a bit in the editing room. Hans Zimmer's background score needs a special applause and it shares an equally important character in the film
Overall, Man of Steel is an amazing reboot of our well-known Superhero. It's not a great popcorn film, but, certainly is a considerate thriller with more emotional values and serious things encircling Kal-El's life. It's definitely worth watching in IMAX and indeed a great summer fun.
Rating – 3.5/5 | Grade – B+
---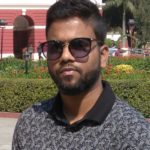 Chillin'…Dreamin'…Surviving!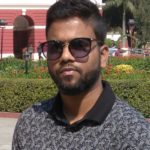 Latest posts by Surya Komal (see all)
Please follow and like us: