5 Powerful Scenes in Bollywood That Portrayed a Range of Emotions Without Dialogue
Haven't we all experienced that one moment in life where words are rendered futile and the silence conveys more than words ever could? Just like our lives, the stories of our films come to a point where instead of throwing dialogues, directors rely on the pure acting skill of the actors and the power of silence, perhaps only heightened by music. Purity and emotions in its rarest format will hit you hard when scenes don't require any words to be felt. Be it funny, sad or romantic, sometimes there are no words but the impact is still the same.
Related: 5 Bollywood Movies with the Best Climax Scenes
It is one of the toughest jobs to make a scene that would imprint in the audience's mind and never let them forget the scenes. Some of the special mentions will include Chak De India – the climax scene of Shah Rukh Khan after winning the hockey match. Barfi – When Ranbir Kapoor is searching for Priyanka Chopra and throws his footwear in the air in the ending scene. Tamasha – almost all the scenes and Swades – The bottle and the train scene. Here is my list of some of the Most Powerful Scenes in Bollywood That Portrayed a Range of Emotions Without Dialogue.
---
[Note: In no particular order.]
A Death in the Gunj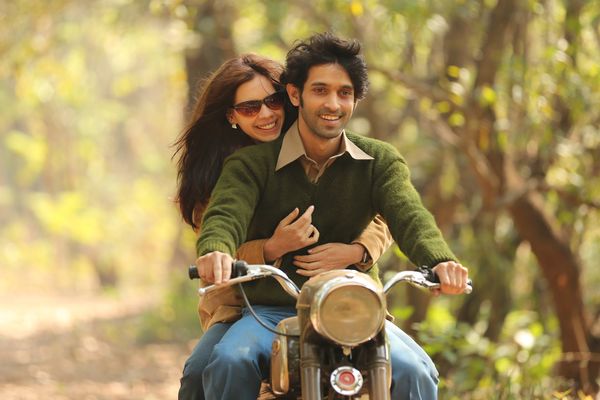 Death in the Gunj is a story about a young 23-year old Shutu, played by Vikrant Massey who is an introvert. He could be in a room full of people, sitting by himself and you wouldn't notice him. Konkana portrays Shutu as a common man present in every family. She shows this beautifully and lyrically, sans ruffles or fuss. The scene where Shutu reading his diary which was written with maximum effort. The dead moth and the reason behind it states his harsh mental health. It also signifies how he carries death within the thing he loves the most, his diary of poems. Also, the montage shots of Shutu bonding with little Tani was such an impactful sequence that needed no dialogue!
Also Read: Top 20 Most Rewatchable Bollywood Movies of All Time
---
Padmaavat – The Jauhar Scene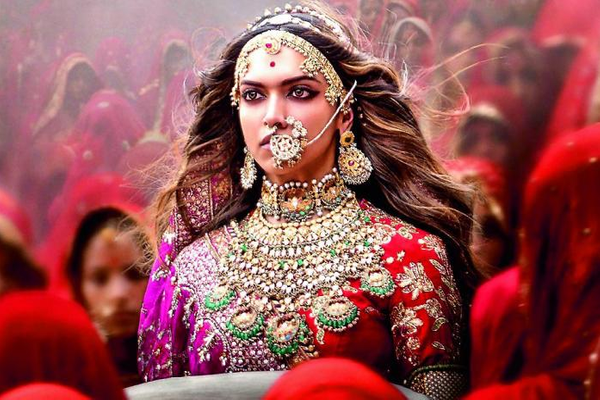 Padmaavat, a creation by Sanjay Leela Bhansali is a stunning cinematic experience with very impactful scenes. The actors entered the souls of the characters like a precisely threaded embroidery, flawlessly. The last scene wasn't welcomed by many people because it celebrated a practice called suicide. The Jauhar Scene with that shrill scream of desire by Khilji played by Ranveer Singh and it still gives me chills down the spine.
---
Masaan – The Ring Scene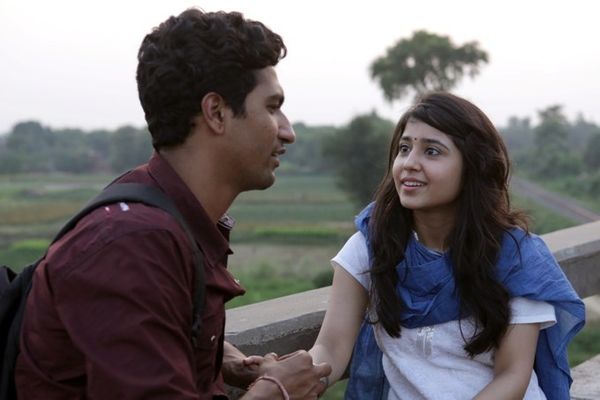 None of my lists are completed without the mention of this masterpiece. But, come on! We can't deny the fact that to recreate a film as astonishing as this may take years of hard work and a dozen of nightmares. Two stories walking in parallel directions with equal beauty. It showcased raw characters with a realistic score and two seemingly separate stories that converge eventually. The scene which outgrew all the other scenes was when Deepak, played by Vicky Kaushal throws the ring given to him by Shalu, played by Shweta Tripathi into the river and eventually jumps into the river to find it. It was like a dagger to my heart. It effortlessly explains how humans go back to the memories which will leave them in despair.
Also Read: Top 5 Supporting Actors That Stole the Show in Bollywood Movies
---
October – The Park Scene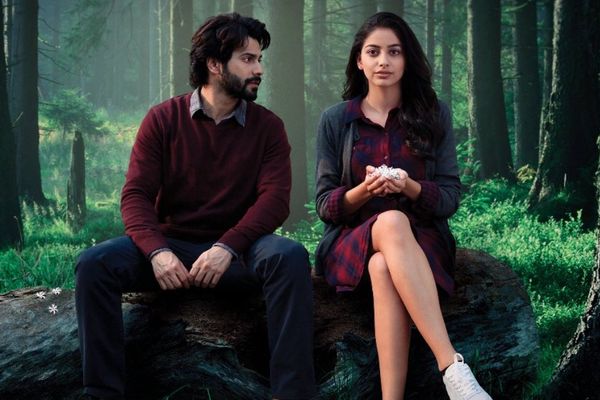 It was the one movie which is not appreciated by many, but, I won't ever be tired enough to not go gaga over this masterpiece by Shoojit Sircar. A story which started just because Shuily (Banita Sandhu) took Dan's (Varun Dhawan) name before falling from the roof and leaving an ocean full of love, care, and compassion in Dan's heart, had a huge impact on many people. Especially the scene where the couple visit the park. Clearly knowing that she won't reply to his questions because she is paralyzed, he still asks: "Kabhi Kahi Dur Jaane Ka Maan Kara? Kaha Jaati? Coma Mai Jaogi Yeh Th Kabhi Nahi Socha Hoga Na?" He again asked her why she took his name before falling but alas there was no answer. This frame where they sit side by side is charmingly beautiful.
---
Drishyam – The Interrogation Scene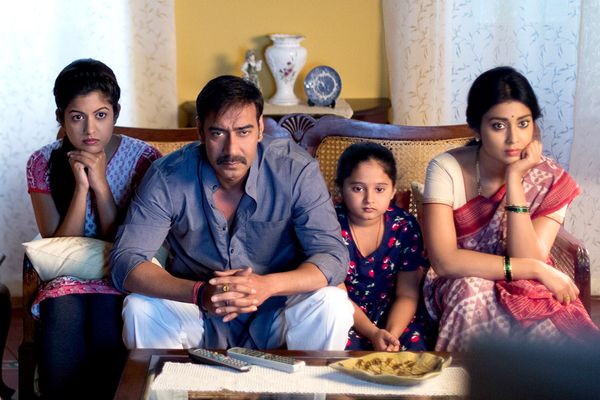 To what extent are you willing to go to save your family? Drishyam is the remake of a Malayalam film by the same name which truly made justice to the original one. It tracks Vijay's (Ajay Devgn) journey to save his family when the situation goes haywire. What follows is a series of unfortunate happenings which lead the police to arrest Vijay and his family and beat them to the pulp. There is a secret that the family is hiding. With a strong plot and hard-hitting climax, this movie is a must-watch. The scene which stole the show was when the police come to enquire Vijay's daughter, Anju, and suddenly Vijay comes in-between them and the camera takes a turn and you can see Anju crying and Vijay holding her back and talking to the police. There can be no better way to showcase a father-daughter relationship.
Also Read: Top 10 Most Anticipated Hollywood Movies Releasing in Fall 2019
---
We would love to hear what you think of the list. Sound off in the comments below!
Latest posts by Aditi Parikh
(see all)