SONI Movie Review: Subtly Feminist?
Reading Time:
2
minutes
Starring – Geetika Vidya Ohlyan & Saloni Batra
Director – Ivan Ayr
Genre – Drama
Streaming Platform – Netflix
Introduction
Premiered at the 75th Venice International Film Festival, Soni stars Geetika Vidya Ohlyan and Saloni Batra in the lead roles and explores significant yet undiscussed topics like gender issues, women safety, behavioural issues of men, etc. The storyline follows the journey of Soni, a sub-inspector whose actions speak louder than words and Kalpana, her superintendent in Delhi Police. Soni is in the middle of a broken marriage, and her conflicting bad temperament issues jeopardizes her reputation at her workspace resulting in various transfers. The film chronicles Soni's personal and professional battles against society in a one-hour-thirty-minute slow-moving narrative directed by debutant Ivan Ayr.
Rationalization
For a film with two primary characters, Soni, gets it right when it comes to showcasing and bolstering their emotions through long-tracking and single take shots for every single scene. With no fast cuts and reactionary close-ups involved, the narrative felt fluid, and the gave the film a real-life vibe needed for an unorthodox crime drama. Demonstrated more as a character study of a female cop in Delhi, the movie takes time to establish itself by displaying her day-to-day activities and so much more to a point where we start questioning the filmmaker's reasoning behind displaying everything so meticulously. It's ambiguous, hesitates you with boredom and even questions your brain that maybe you're not sensible enough to understand what's going on.
However, the movie succeeds as far as highlighting the real issues that Women of India face on a regular basis. It spotlights the behavioural issues of men (who in a particular scene) makes a nuisance by smoking and snorting coke in a ladies restroom, it also sheds light on the nepotism factor which overtrumps the legal system most of the time and gender equality problems that women face in their everyday lives. The film never hesitates to display the legitimacy of these problems and whacks you with veracity that India still has a long way to go with reference to cleaning up the idiocy and illiteracy in the streets.
Also, the performances from both the lead actors were equally impressive. Geetika Vidya Ohlyan who doesn't come off as a debutant (at least for me) commands her role with a range of emotions from being delicate to utterly aggressive, her appearance and presentation as an everyday working female made her character even more relatable that it's tough to not root for her throughout the film. Saloni Batra who plays Soni's superior also plays a vital role in a woman struggling with leadership qualities and management issues as she delivers a decent enough performance to compliment her counterpart.
Conclusion
Overall, Soni manages to elucidate the issues that it's trying to showcase flawlessly with exquisitely-shot and remarkably-acted scenes. But, the main drawback of the film is the in-between stuff, which was a bit too long and lacklustre at times. A solid one time watch!
Rating – 3.25/5 | Grade – B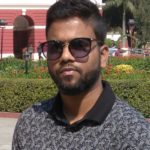 Chillin'…Dreamin'…Surviving!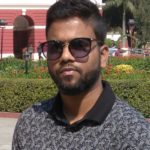 Latest posts by Surya Komal (see all)
Please follow and like us: