Sacred Games Review: Dense! Gritty! Authentic!
Reading Time:
3
minutes
Starring – Saif Ali Khan, Nawazuddin Siddiqui, Radhika Apte
Director – Anurag Kashyap and Vikramaditya Motwane
Genre – Crime/Thriller
Streaming Platform – Netflix
---
Introduction
Directed by Anurag Kashyap and Vikramaditya Motwane (two directors who are known for their unorthodox and authentic storytelling), Sacred Games is Netflix's first Indian Web Television Series and is an adaptation of Vikram Chandra's 2006 novel of the same name. Starring few of the biggest names in Bollywood Film Industry, this crime based thriller was released globally on July 6th in 190 countries and is a multi-lingual series with characters talking in English, Hindi, Punjabi, Gujarati, and Marathi.
Set in the tinsel town of India, Mumbai, the storyline kicks off with the return of Ganesh Gaitonde (infamous gangster of the 80's and 90's) [Nawazuddin Siddiqui] as he approaches Police Officer Sartaj Singh (Saif Ali Khan) to warn him about a threat that will devastate the city and alerts him that he has only 25 days left to salvage. The eight-episode series tells us more about the threat and how it is intervened and associated with the narrative which is far more deep, complex and mortifying.
---
Rationalization
One of the main reasons why this series worked remarkably on web television is because of the liberty it can take to articulate the story in an authentic way. The sex, violence, swear words used in this series is unlike anything I've ever seen before and would've been easily been censored on the silver screen or on network television. That's the beauty of streaming services like Netflix and directors Kashyap and Motwane tremendously handled the opportunity by not backing down in any aspect.
Furthermore, another significant highlight of this complete series is the masterful storytelling. Writers Smita Singh, Vasant Nath, and Varun Grover had done an exceptional job adapting the story and the directors accomplished their job by executing it with perfection. Apart from being gritty and authentic, the storyline had numerous characters, subplots, and moving pieces which are convoluted to exercise. The series jumps from one timeline to another, intercedes itself with real-life political and terrorist incidents all through and editor Aarti Bajaj put together what seems to be a complex narrative to a skillfully comprehensible eight-hour riveting drama.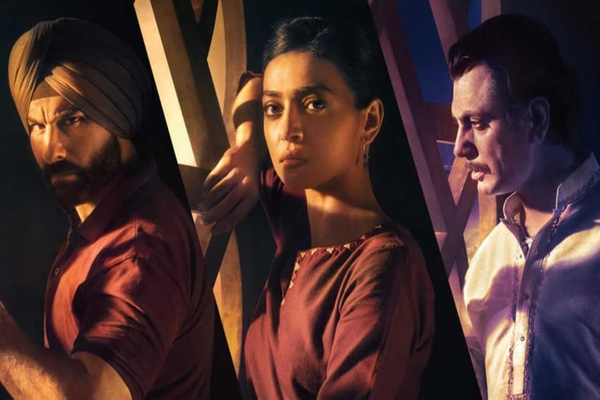 But, even after binging the series for the second time, my mind is still very much riddled with questions about how, why or when certain things about a particular character or scene happened, cause this season ended with a cliffhanger and hopefully, season two (if it happens) will connect all the loose ends which are left hanging.
Also, the characters were even more interesting. Saif Ali Khan (who I should appreciate for making interesting choices with his career) had a compelling story arc from a cop who is often chocked by the system to a human being trying to understand his role and concurrently showing some courage to face certain obstacles. Nawazuddin Siddiqui almost made his unhuman anti-hero character likable as he unsurprisingly steals the show in everything that he's in these days. Radhika Apte plays yet another vital character and she's impressive as always. But, the stand out characters for me at least are Constable Katekar and Kukoo played by Jitendra Joshi and Kubra Sait respectively. Both their characters had an emotional narrative which is very interesting to watch.
---
Conclusion
Nevertheless, Sacred Games is dense, gritty, authentic and is unlike anything I've ever seen before. Assembled with a gripping narrative, intriguing characters, impressive performances and overall some masterful storytelling this series is worth binging and deserves all your time and attention right now.
Rating – 4/5 | Grade – A
---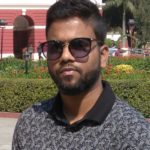 Chillin'…Dreamin'…Surviving!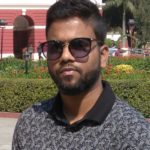 Latest posts by Surya Komal (see all)
Please follow and like us: