NTR Kathanayakudu – Honest Movie Review
Reading Time:
2
minutes
Verdict – "Underwhelming!"
With over 280 films experience and releasing a single movie every month in his prime years, Nandamuri Taraka Rama Rao is Telugu Cinema's First Male Superstar, considered as an icon and a demigod of the industry and is most importantly a hard-working individual with an admirable work ethic. Been discussed and in-development for several years, his biopic is specifically curated, performed and produced by his son Nandamuri Bala Krishna with Krish Jagarlamudi (Gamyam and Vedam fame) handling the directing job.
The narrative of the film follows NTR's journey from his early days working as a sub-register at a government institution, him finding his first-acting job, his immediate rise to stardom, his directorial jobs, social and charity works to him finally joining politics due to public demand and announcing his political party name.
Although I hate to draw comparisons, let's take a look at what last year's blockbuster hit Mahanati accomplished to do. It gave an in-depth look at the highly regarded yet emotionally fragile superstar in Savitri and never backed down in showing the stardom and also the dire downfall of one of the prominent actors in the industry. In Kathanayakudu, although, Krish (director and screenwriter) succeeds in crafting the significant aspects of NTR's character and personality, the struggle was barely shown, and the setbacks were invisible. Subsequently, it was tough to feel or cheer for his character apart from admiring his gentlemen qualities. The movie felt more like a celebration or his greatest hits collection other than as a seamless narrative between his real and reel life. As a result, the movie was three hours long, and the snail-paced screenplay progressively deteriorated the film to boredom.
However, the film accomplished to what it set out to do. It showcased the stubborn, no-nonsense character of the superstar who never gave up when asked to perform a ten-hour long immovable shot. It also established, the kind-hearted side of the legend when he performed and organised charity events with the aim of helping the poor and unaided people. If the goal of the film is to celebrate the bright side of his character and to remind the audience that a performer of his talent and integrity will never be born or will see the face of the industry, consequently, Krish and NBK had done justice to their roles respectively.
Complimenting NTR's gargantuan character is his wife Basavatarakam played by Vidya Balan. The care, relation, support and understanding between the two was displayed well throughout the runtime, and Vidya Balan impressed with her decent acting skills. But, the main focus of the film is on its titular character played magnificently by Balakrishna. Despite the fact that his 58-year old age is distracting at times, he commanded his role with confidence and excellence all-around and did not disappoint or fail performance wise.
Overall, with only one phase of his career displayed, a three-hour runtime is, in my opinion, a tough flick to cruise through. Kathanayakudu suffers from its storytelling flaws of being slow and uncultivated but impresses when it comes to exhibiting NTR as a prodigy that we all already know and love. Nevertheless, I'm still excited to watch the second part and hopefully it's not 180-minutes long.
Rating – 2.75/5 | Grade – C+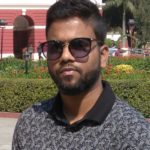 Chillin'…Dreamin'…Surviving!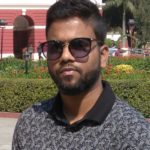 Latest posts by Surya Komal (see all)
Please follow and like us: