Day Shift and Thirteen Lives – Movie Reviews
A vampire hunter needs to collect money to ensure that his daughter can continue living in the same town as him. First off, there was some sort of fun to be had here. Day Shift was incredibly silly and did not make sense the whole time. But there was a throwback action movie vibe that had its fun moments. I think it was aiming for being a comedic action vampire movie which it honestly was. Jamie Foxx, the lead star, hasn't shown signs of aging, and he carried a lot of this film. You still believe him as a killer, and he can still be funny.
Related: Prey (2022) Review – Entertaining and Smart!
Related: Best English Movies of 2022 You Can Stream!
On to the negatives. Imagine if Cirque du Soleil made a vampire film, Day Shift, more or less has similar vibes, with some of the action looking cool and the unique body contortions by people playing vampires. However, it did get old incredibly fast as well as most of the action. Sequences were sped up and looked very fake. Furthermore, Karla Souza played the main vampire villain Audrey, and it was a pretty badly constructed villain. All of her lines were tacky, and the delivery was just as weak.
 

View this post on Instagram

 
Also, I feel like we get the same performance from Dave Franco in almost all of his movies. Is this his ceiling? He plays the simple-minded or plain coward character, he squeals a lot and shrugs his shoulders from scene to scene. I just felt his chemistry with Foxx was way off, and was nowhere close to a buddy-comedy duo.
Day Shift was a pretty weak movie that I was kind of hoping for a little bit more. The narrative was weak, and the action scenes will make you wonder who is fighting who at times. The movie is a distraction bad movie that you don't need to use a lot of brain cells to watch. I just wish the story and action could have been just a little better delivered.
'Day Shift' Rating – 3/5
Review by Bobby Mack (@mmreview)
---
Prime Video's Thirteen Lives follows the 2018 real-life story of the Thai Soccer Boys who were trapped in Tham Luang Nang Non cave in Chiang Rai Province in Northern Thailand. It details how the world came together to solve the countless issues that were arising to save these boys within three weeks.
I remember this incident so clearly when this took place in June and July of 2018. I had very high expectations for this and have watched countless documentaries. And surpassing all my expectations, this film was thrilling and remarkably made. Ron Howard's direction was outstanding from start to finish, as the underwater scenes would've been so hard to frame and capture, and they appeared so real.
 

View this post on Instagram

 
I really enjoyed this film and found myself on the edge of my seat despite already knowing the positive outcome. The reason why I rate Thirteen Lives so high is the emotional connection I felt with the boys and the Thai community. I love how the plot delved into what the community sacrificed to help those boys.
'Thirteen Lives' Rating – 5/5
Review by Maddy Fartek (@movieswithmaddy)

---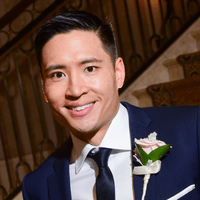 Latest posts by Bobby Mack and Maddy Fartek
(see all)