11 Best Horror Movies of 2022 You Can Stream Right Now!
On the topic of the Best Horror Movies of 2022, this year, interestingly, belonged to the indies rather than franchise or legacy titles, excluding Scream. From The Black Phone to Watcher and Men, smaller indie titles stole the spotlight for the most part, which is a good sign. So, without further ado, here are the Best Horror Movies of 2022 you should not miss watching and can stream right now.
Last Updated on December 10, 2022
Related: Best English Movies of 2022 You Can Stream Now!
Related: Best Horror Movies on Netflix You Shouldn't Miss!
---
11. Scream (2022)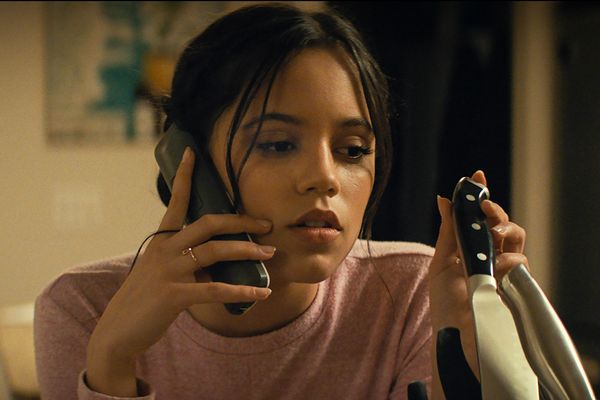 Directors – Radio Silence
Starring – Jenna Ortega, Jack Quaid
Streamer – Prime Video
Scream (2022) breathes fresh air into the franchise with its exciting new talent, including Jenna Ortega, Jack Quaid, and Melissa Barrera. The film continues to use its franchise's slasher antics to produce great kills and fun twists. Scream has always been great at showing the progression of our culture and incorporating elements of it into the films to match the every changing world we live in. It opens up the door to a rebooted franchise that may even surpass the originals. One of the Best Horror Movies of 2022.
---
10. X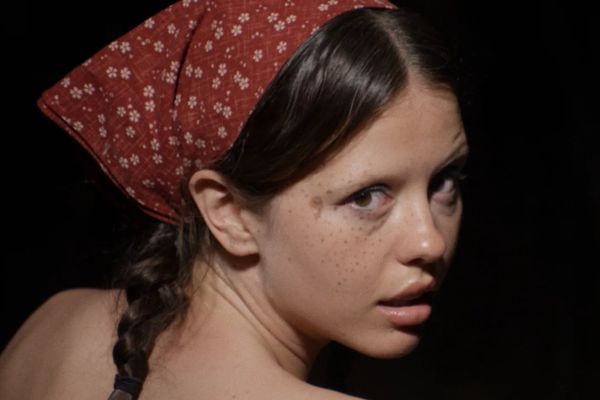 Director – Ti West
Starring – Mia Goth, Jenna Ortega
Streamer – Prime Video
A group of filmmakers and actors set out to rural Texas to make an adult film, and rent a house owned by an elderly couple. However, soon enough, the gang realizes that their sexy endeavor is anything but fun and games. X (2022) has all of the slasher elements that make the subgenre intriguing while putting a spin on it by mirroring a 1970s horror production design amplified by performances by Brittany Snow, Mia Goth, and Kid Cudi. Shooting X on film also greatly adds to the 1970s design, and the dialogue feels modern regarding its themes of sexual freedom.
Where X (2022) did not sell it for me was how obvious it was with the film's point, even going as far as to juxtapose character's scenes with a recorded television broadcast that spells it out for the audience. I personally like when a film is more subtle with its themes. That being said, I was not huge on how the film went about its themes, which ended up being the primarily horrifying element of the film. As a result, West's handling from production and directing standpoint was fantastic. But, from a screenwriting standpoint it did not set the bar high enough for me.
---
9. Smile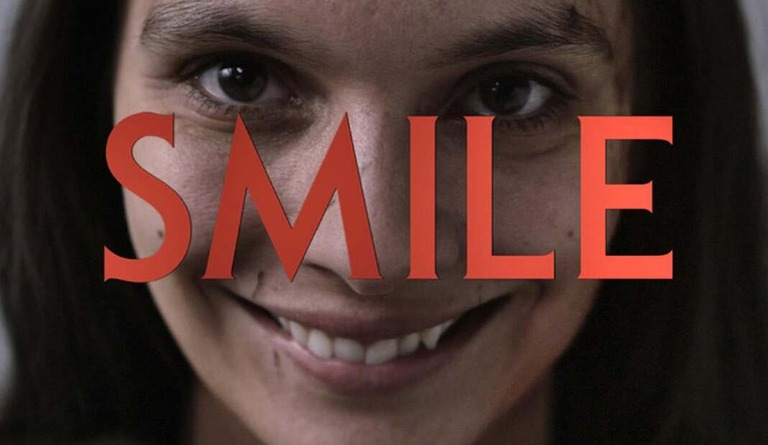 Directors – Parker Finn
Starring – Sosie Bacon, Jessie T. Usher
Streamer – Prime Video

Smile revolves around our main character Dr. Rose Cotter (Sosie Bacon), who, after seeing a terrible incident involving one of her patients, cannot seem to escape a dark force that masks itself as people she knows with terrifying and sadistic smiles on their faces. A 100 million dollar box-office hit, Smile, directed by Parker Finn, is a decent mix of originality while also a nod to other horror films that have come before. One of the Best Horror Movies of 2022.
---
8. Pearl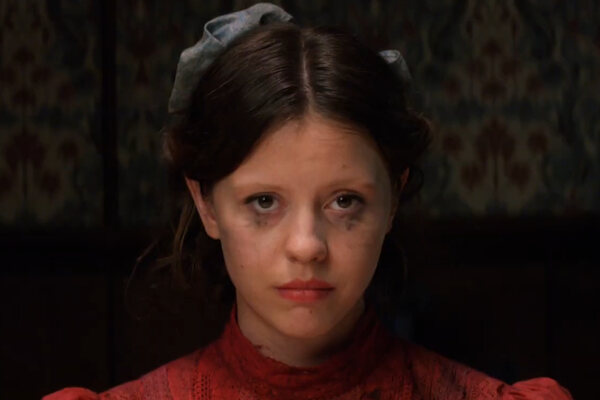 Director – Ti West
Starring – Mia Goth
Pearl is the origin story of the title character, whom we meet as an old lady in X [2022] (also played by Mia Goth with an extraordinary makeup team) who terrorizes our main characters as they attempt to shoot their porno on Pearl's farm in Texas. In the prequel, we examine her younger years as she strives to become the "greatest star the world has ever known." What many prequels attempt to do is explain how a character came to be. However, Pearl puts us in the middle of the main storyline, already possessing violent tendencies towards living things. The film functions more as a character study, as to how far Pearl will go to get what she desires.
---
7. Watcher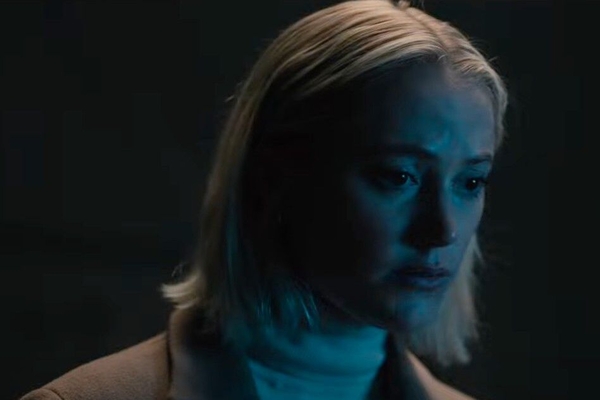 Director – Chloe Okuno
Starring – Maika Monroe, Burn Gorman
Streamer – Amazon (Rent)
Watcher is about a young woman who begins to feel like her neighbor is watching her after moving to Romania with her husband Francis. An enthralling thriller directed by Chloe Okuno, it is hard to look away once the story begins. Audiences, such as myself, will find themselves looking in the background and the corners of shots, almost as if we are trying to look out for Julia ourselves. The film never banks on the ending, as to whether Julia is paranoid or if her "watcher" is a threat. It can be watched again and again because of the ability of Okuno to pace the film fantastically.
---
6. Fresh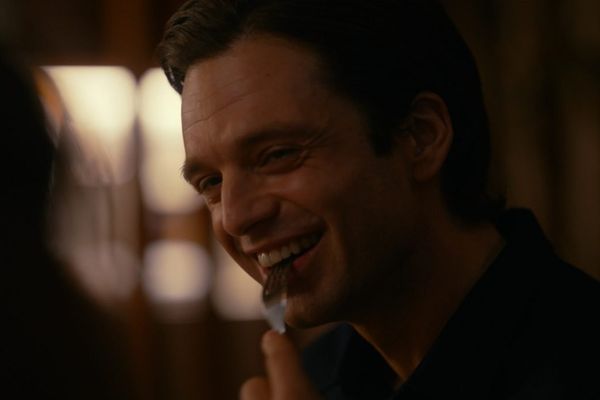 Director – Mimi Cave
Starring – Daisy Edgar-Jones & Sebastian Stan
Streamer – Disney+ Hotstar & Hulu
Fresh (2022) is the type of film where the audience benefits most from going in as blind as possible. With that said, Fresh follows a familiar route in its plot but the fantastic direction by Mimi Cave and screenwriting by Lauryn Kahn launches this movie above others in its category. Then, add in great performances by Daisy Edgar-Jones and Sebastian Stan and you have a film that not only entertains but draws the audience into a story on modern dating that is just as unexpected as the potential partners you may meet on dating apps, or in this case in person.
---
5. Men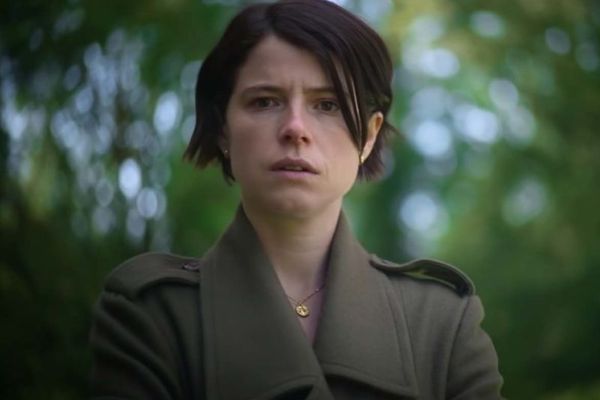 Director – Alex Garland
Starring – Jessie Buckley & Rory Kinnear
Streamer – Prime Video
Men (2022) revolves around Harper, who decides to book a calm and peaceful retreat in the English countryside, and finds herself in a nightmarish situation. This is very much a polarizing film, and Garland's cinematic flair is on full display. The horrifying atmosphere, visuals, and direction all coincide with the torments of living as a woman in a man's world. If you're looking for a straightforward horror movie, Men may not be the best choice. It is not as challenging as Garland's previous films but certainly packs a punch. One of the Best Horror Movies of 2022.
---
4. Speak No Evil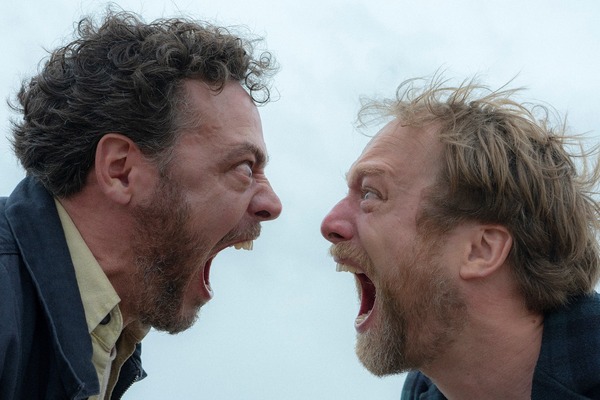 Director – Christian Tafdrup
Starring – Morten Burian, Sidsel Siem Koch
Streamer – Shudder

Preview Only: Speak No Evil, directed by Christian Tafdrup, begins with a Danish family who on a vacation at Tuscany, Italy, becomes quick friends with a Dutch family. Months later, the Danish couple receives a random invitation. It doesn't take long before the joy of reunion is replaced with misunderstandings. Watch 'Speak No Evil' on Shudder here.
---
3. Nope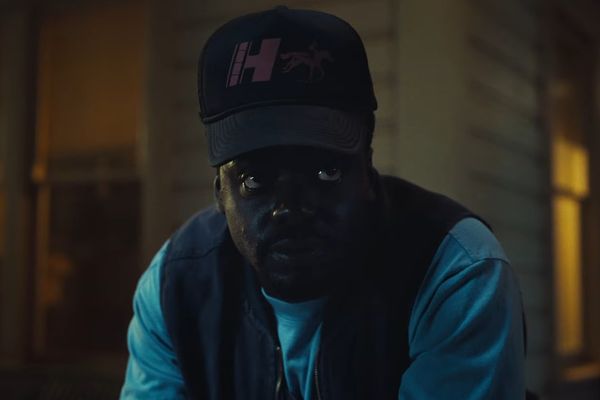 Director – Jordan Peele
Starring – Daniel Kaluuya, Keke Palmer
Streamer – Prime Video (Rent)

Best Horror Movies of 2022.: OJ and Emerald live on a horse ranch in California, raising horses that appear in Hollywood films and commercials. Eventually, when it becomes clear that Hollywood is headed in a different direction, they both stumble upon an opportunity unlike any other. A "UFO" seems to be watching them daily, resulting in weather changes and animal outbursts. In hopes to get the "money shot" of this happening, OJ and Emerald quickly discover that what seemed to be a simple plan will alter everything they know about reality.
---
2. Barbarian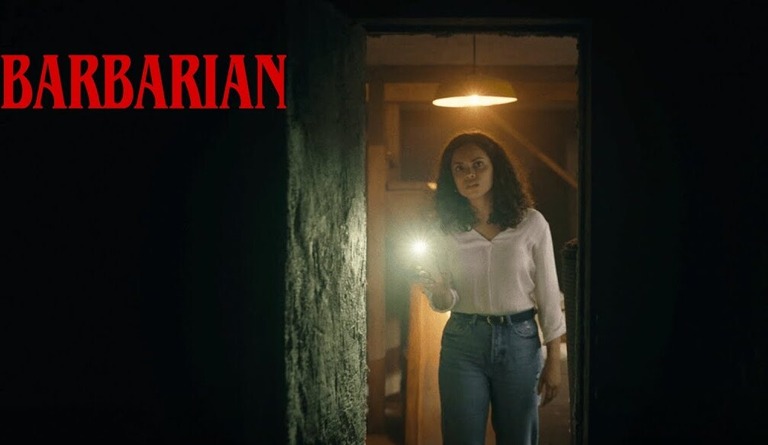 Director – Zach Cregger
Starring – Georgina Campbell, Bill Skarsgård
Streamer – Disney+ Hotstar

Preview Only: Barbarian (2022), directed by Zach Cregger, details the convergence of a young woman and a man who were unsuspectedly double booked at an Airbnb. Uncertainty rises over their unfamiliarity, especially as some chilling discoveries are made about the house.
---
1. The Black Phone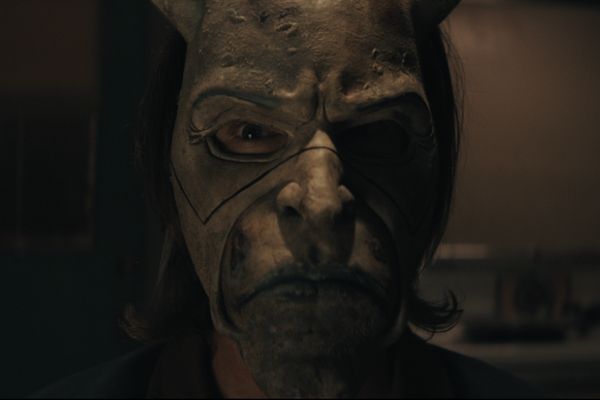 Director – Scott Derrickson
Starring – Ethan Hawke, Mason Thames
Streamer – Prime Video

The Black Phone takes place in the 70s in Colorado, where a man known as "The Grabber" begins kidnapping young children. Finney and his sister Gwen become invested when each of their pals goes missing and start to inquire. The setting of the film is rooted in what it felt like to live in the 70s as a child rather than banking on nostalgia. The serial killer and ghost genres were blended beautifully, and Scott Derrickson always does an expert job, throwing in scary images when the audience least expects it. The script, at the core, examines fear and love that not only makes for a terrifying film but a profound one too. One of the Best Horror Movies of 2022.
---
Related: Best Horror TV Shows on Netflix You Shouldn't Miss!
Related: Best Telugu Movies of 2022 You Can Stream Right Now!
Latest posts by Stephanie Young
(see all)