Batti Gul Meter Chalu – Movie Review
Reading Time:
2
minutes
Well-known for his 2017 box-office hit Toilet: Ek Prem Katha starring Akshay Kumar, Batti Gul Meter Chalu is directed by Shree Narayan Singh and stars Shahid Kapoor, Divyendu Sharma and Shraddha Kapoor as the primary cast with Yami Gautam in a supporting role. The storyline of the film explores the journey of three childhood friends S. K (Shahid), Sundar (Divyendu) and Nauti (Shraddha) and their everyday antics. As the movie continues, Sundar begins a local printing press but is soon stumped by the towering electricity bills. After continuous and unfaltering complaints and requests to the local electricity department, Sundar takes matters into his own hands and takes the high road which elongates the movie to a wearing three-hour mark.
You heard it correct, this film is 175-minutes long, and that's longer than the recent historical epic Padmaavat or the magnum opus Baahubali 2: The Conclusion. Let that sink in for a minute, why does a commercial film scrutinizing a social issue (electricity issues in an emergent state) have to be three-hours long? First off, the film opens up with a ton of nonsense banter to a point where the characters keep talking and talking and talking. While the primary storyline takes shape lazily thirty-minutes into the film, the unnecessary love-triangle between the three lead characters snatches the intrigue away from the film and makes it a boring and a predictable first half that tested my patience to the fullest.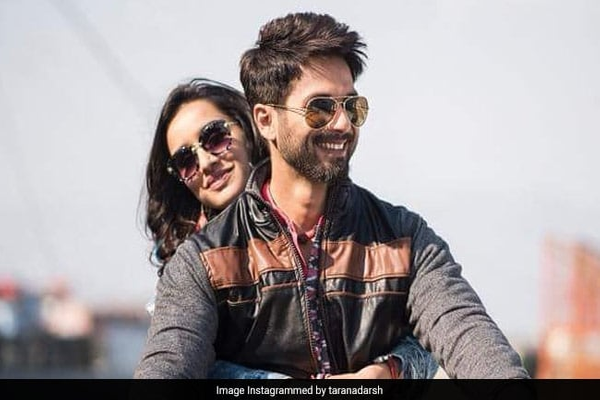 I sat with a flat face all throughout the film, I didn't chuckle, sob or scream into the void like a crazy person and that says a lot about the film. Besides directing this drawn-out drama, Shree Narayan Singh is also in charge of the editor's desk for the film, and that might surely be one of the biggest backdrops, cause I'm sure that he had no lucidity about how to do trim down the dispensable scenes which are ultimately left sailing on the pond of boredom.
At least, the last thirty-minutes involving the courtroom drama were partly entertaining and brought the much-needed energy to the movie. Shahid Kapoor, who's been struggling since 'Udta Punjab' to find his footing shines brightly in this film as a jerk loaded with cockiness, a dear friend filled with jealousy and a lawyer boosted up with confidence, emotion and honesty. Shraddha Kapoor was decent and is not irreplaceable, and Divyendu once again proves as the most talented and underrated performers in Bollywood right now.
Overall, Batti Gul Meter Chalu is a borefest which highlights an important issue but fails to deliver it with high impact. It's long, partly entertaining and very much a below average fare which is easily forgettable and will be stepped over by 'Sui Dhaaga' by next week.
Rating – 2/5 | Grade – C
---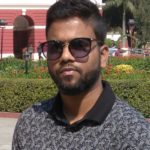 Chillin'…Dreamin'…Surviving!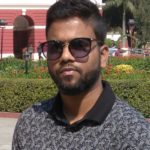 Latest posts by Surya Komal (see all)
Please follow and like us: