Introducing the Top 5 Best Hollywood Movies of 2018! Didn't find your favorite one? Well, comment down below and let us know about your personal picks! Would love to see them all!
Honorable Mentions: First Man, Upgrade, Eighth Grade, A Star Is Born and Black Panther
Possible Contenders That I Missed Watching: The Favourite, Green Book, If Beale Street Could Talk, Crazy Rich Asians and The Hate U Give
---
5. Mission: Impossible – Fallout | Rating - 3.75/5
Directed by Christopher McQuarrie, Fallout is the sixth film in the Mission: Impossible franchise and the storyline kicks off with Ethan Hunt (Tom Cruise) and his gang intercepting the sale of three plutonium cores and things go south, they lose the plutonium and Hunt goes on this insane mission to acquire these elements which involve running, racing, diving, and loads of zany stuff Cruise loves to do.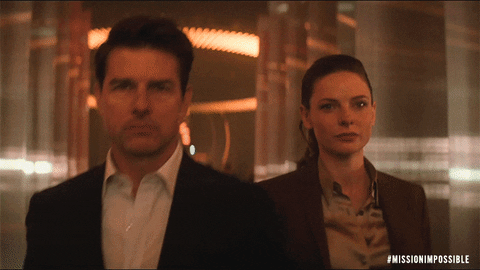 The Mission: Impossible franchise is well-known for its notorious action sequences and in the previous two films we've seen Cruise climb one of tallest buildings in the world (Burj Khalifa) and maniacally hang to the side of an A400M aircraft which is still breathtaking to watch. At this point with Cruise approaching his 60's and breaking an ankle in the midst of shooting the roof-top scene in London, I thought that this film might revert when it comes to action, but, bloody hell, it took two steps forward and delivered much more than I expected.
Overall, Fallout is a magnificent theater experience permeated with mind-boggling action sequences that are totally worth your penny. Watch it on the biggest screen available and let Tom Cruise take care of the rest. This is undoubtedly the best action movie I've seen this year and rightfully deserves all the praise and acclaim.
---
4. Love, Simon | Rating - 4/5
Directed by Greg Berlanti, Love, Simon stars Nick Robinson in the lead role and is a coming-of-age story of Simon who is gay and is extremely afraid to admit it to his family or his friends because of the circumstances. The film explores the final year of Simon's high school life and his journey through finding love with an anonymous fellow school-mate and at the same time dealing with quite a few obstacles.
Now, I love coming-of-age films, when they're done right. I still remember watching The Perks of Being a Wallflower back in 2012 or even Paper Towns from 2015 and felling in love with those films instantly. Love, Simon is also one such film I knew I would immediately love mainly because of the vibe it carried throughout the runtime. The simple yet suspenseful storyline, well-written dialogues, witty and emotional scenes, the upbeat songs and background score and the relatable characters made this film super charming, likeable and entertaining.
Overall, Love, Simon is easily one of the best films of the year and is a delightful watch in and out. If you're waiting to watch a feel-good movie, make sure to check out this one because it's not often we get a different coming-of-age film centred around a gay.
---
3. Hereditary | Rating - 4/5
Directed by Ari Aster and starring Toni Collette and Alex Wolff in the lead roles, the storyline of Hereditary deals with the themes of death, family issues and emotional disconnects and is, in fact, not only the best movies of the year, but, is also one of the best horror film I've seen in recent years.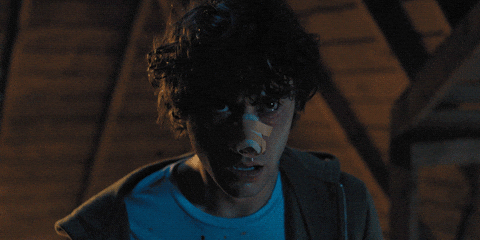 Nevertheless, the unsettling atmosphere and the disturbing imagery will mess with you for a long time. It's also exquisitely shot and directed film with top-notch performances. Watch it on the biggest screen available with premium sound quality to experience the uncanniness to the fullest.
---
2. The Endless | Rating - 4/5
Established as a partial sequel to their 2012 film, Resolution, Justin Benson and Aaron Moorhead's sci-fi horror film, The Endless, follows the journey of two siblings who return to a UFO death cult, ten years after their initial departure. Operating on a micro-budget, the director duo (also lead actors), Benson and Moorhead enlighten the fact that all you need for a movie to deliver is an intriguing storyline, tight screenplay and decent character development.
Best described as a sci-fi/horror film on drugs, the trippy visuals, the ambivalent nature of the narrative, ominous background score, splendid direction, and the on-going character work between the brothers throughout the film only make The Endless one of the most intense and bewildering movie experiences of this year with a great rewatchable factor.
---
1. Searching | Rating - 4.5/5
Aneesh Chaganty's directorial debut Searching piloted by John Cho in the lead role might just one of the best movie-watching experiences I've had this year. Demonstrated entirely on computer screens, smartphones, news broadcasts and surveillance footage, Aneesh Chaganty manages to explain this unravelling (whodunnit) mystery drama with an impeccable screenplay, pristine edits and at the same time, compliments the storyline with various emotional connotations and character development.
Actor John Cho gives his career-best performance as an upset father of a missing daughter and keeps his character engaging enough throughout the runtime. Nonetheless, Searching is an absolute masterclass of a film, an exhilarating roller coaster ride and is a solid testament that intriguing films can even be portrayed on a computer screen.
---
A Top 5 List by Surya Komal
Instagram Profile - @JustMovieFreaks